For many homeowners, a roof replacement is one of the largest investments they will ever make in the ongoing care of their home. Saving money when replacing a roof is something most people would like to do, with the caveat of getting the best quality roof possible.
Because roofing materials and reroofing services are available in a wide range of quality and price, it is important to understand exactly what you should be looking for when you need a new roof.
What Is the Average Roof Replacement Cost?
The cost of a new roof depends on a number of factors, including:
The size of the roof.

Of course, larger roofs will require more material and more labor.

The pitch of the roof.

Steeply pitched roofs are more dangerous and could require additional safety precautions. They also require more material than a flatter roof.

The complexity of the roof design.

Roofs with varying pitches, dormers, skylights, or other protrusions make installing a new roof more complicated and time-consuming – and thus more expensive.

Local labor costs. Professional roofers have knowledge and experience that is in demand. While some parts of a roofing project might be done by less-skilled workers, professional roofing contractors use experienced roofers to handle the more complicated parts of reroofing.
Whether structural repairs are needed.

If the roof has suffered damage from storms or from neglect, structural repairs may be required before the new roof can be installed. This could be as straightforward as replacing some of the roof sheathing to completely re-engineering the entire roofing system.

The roofing material chosen.

Homeowners today have literally hundreds of choices when it comes to the type of material they want for their roofs. From basic asphalt shingles to traditional wood shakes, the choice of roofing material is one of the largest – and most difficult – when it comes to roof replacement.

Fees.

In most cases, localities require that you obtain a building permit when replacing a roof. There may also be fees for dumpster rental and for disposing of the old roofing materials.
How to Save Money on Roof Replacement
You can get a roof replacement estimate from a variety of sources, including your homeowner's insurance company, a local contractor, or an online estimation service.
However, homeowners should be wary about just opting for the cheapest roof replacement option. Like many home service providers, roofers vary widely in their commitment to providing quality materials, workmanship, and service, so going with the least expensive option could turn out to be a costly decision down the road.
Likewise, an online search for "best roofer near me," will yield hundreds of results, but homeowners should not rely on the first company in the search results. It is imperative to do your research when you need a new roof, and price should be just one of the factors that you consider.
Here are some suggestions for how you can save money on a new roof while still feeling confident that it will be durable and long-lasting: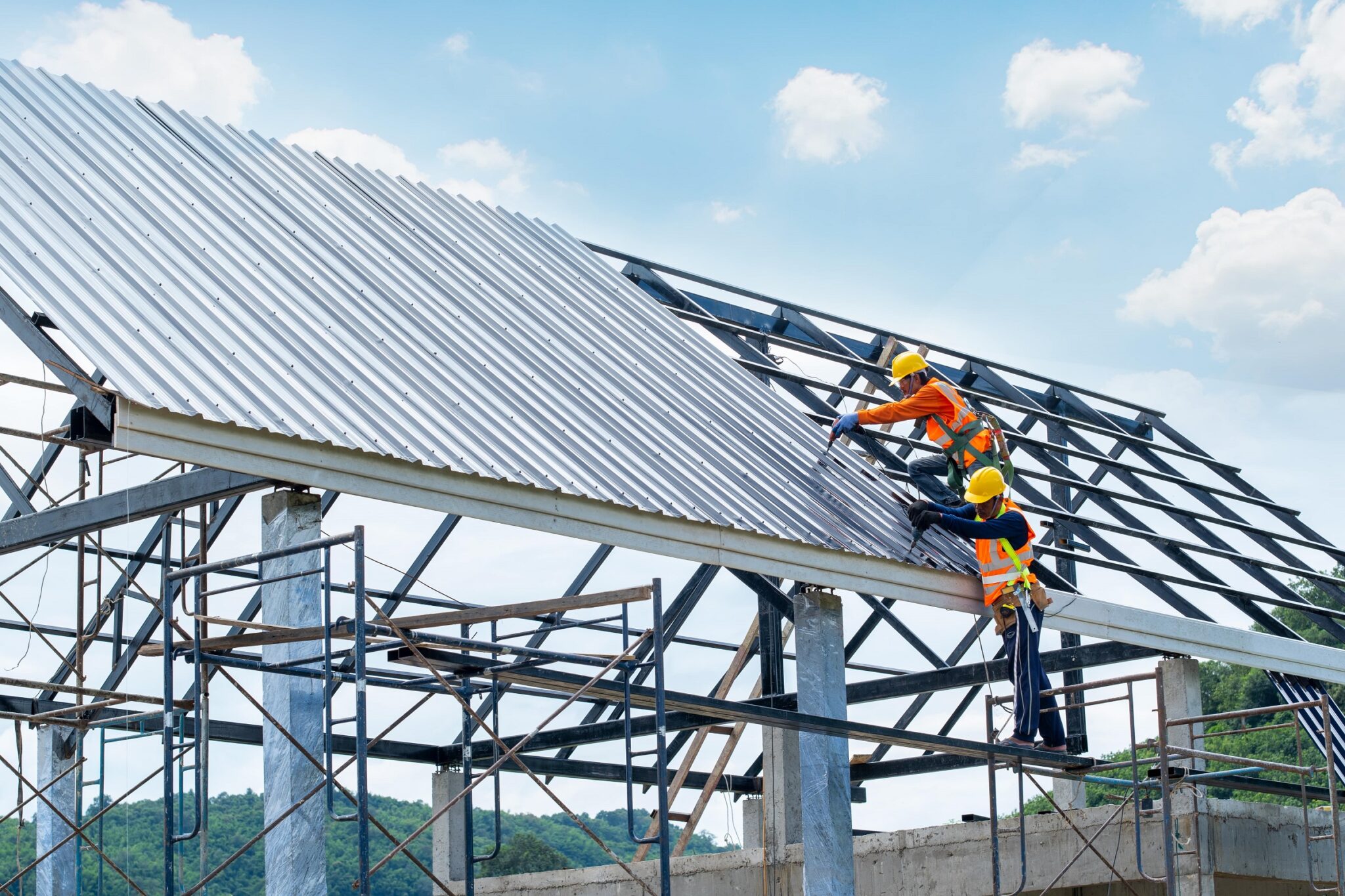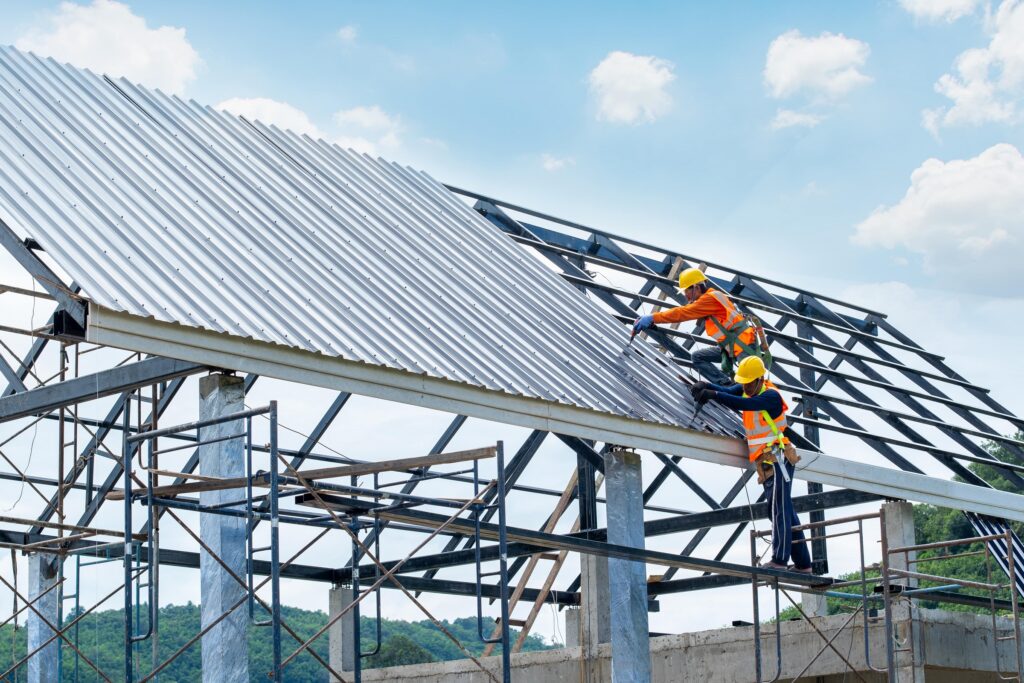 Know Your Needs and Preferences
Many homeowners have only a very basic understanding of roofing systems, but if you are going to make a big investment it is always wise to get educated. Take some time to learn about the various options and the terminology so that you fully understand what to expect when you get a roof replacement estimate.
Get Quotes from Several Reliable Roofing Contractors
Ask neighbors, friends, or family for recommendations for local roofers. Do your own research to see what kind of reputation they have, and then get at least three different estimates. Letting the contractors know that you are considering other roofers might encourage them to give you the best possible price.
Choose Roofing Materials That Fit Your Budget
There are nearly always several different types of roofing materials that might work on your home, so consider what you want from a design standpoint but also what your budget will allow. Know that, even within a specific type of roofing material, there will likely be numerous options. For example, if you opt for a shingle roof, your choices range from traditional three tab shingles to premium architectural shingles – and the price variation can be large.
Try To Time Your Roof Replacement
If possible, plan ahead and schedule your roof replacement for a time when roofing contractors are less busy. Of course, this depends on the climate where you live, so take that into consideration. Like everything, supply and demand affects the price of roofing, so costs may be lower at times when demand is lower. Obviously, if you need a new roof due to damage or an emergency, advance scheduling may not be an option.
Watch for Deals
Roofers occasionally offer special pricing or discounted services. Check out local advertising publications or online.
Some discounts may also be available for seniors, current or retired military. You might also get a reduction in cost if you pool together with other neighbors who are in need of a new roof, too.
Ask If You Can Do Some of the Work Yourself
Roofing is hard, dangerous work, but homeowners with the right tools and skills might be able to save some money by removing the old roof or doing other parts of the work themselves. Be sure to work closely with your roofing contractor, though, to be sure that the project goes according to plan.
Consider Roof Overlay If Applicable
In some situations, it might be possible to install a new roof over top of an existing one. This, obviously, saves the cost of removal and disposal of old roofing materials. However, be sure to consult your homeowner's insurance company before deciding to go this route, as doing so may void your policy.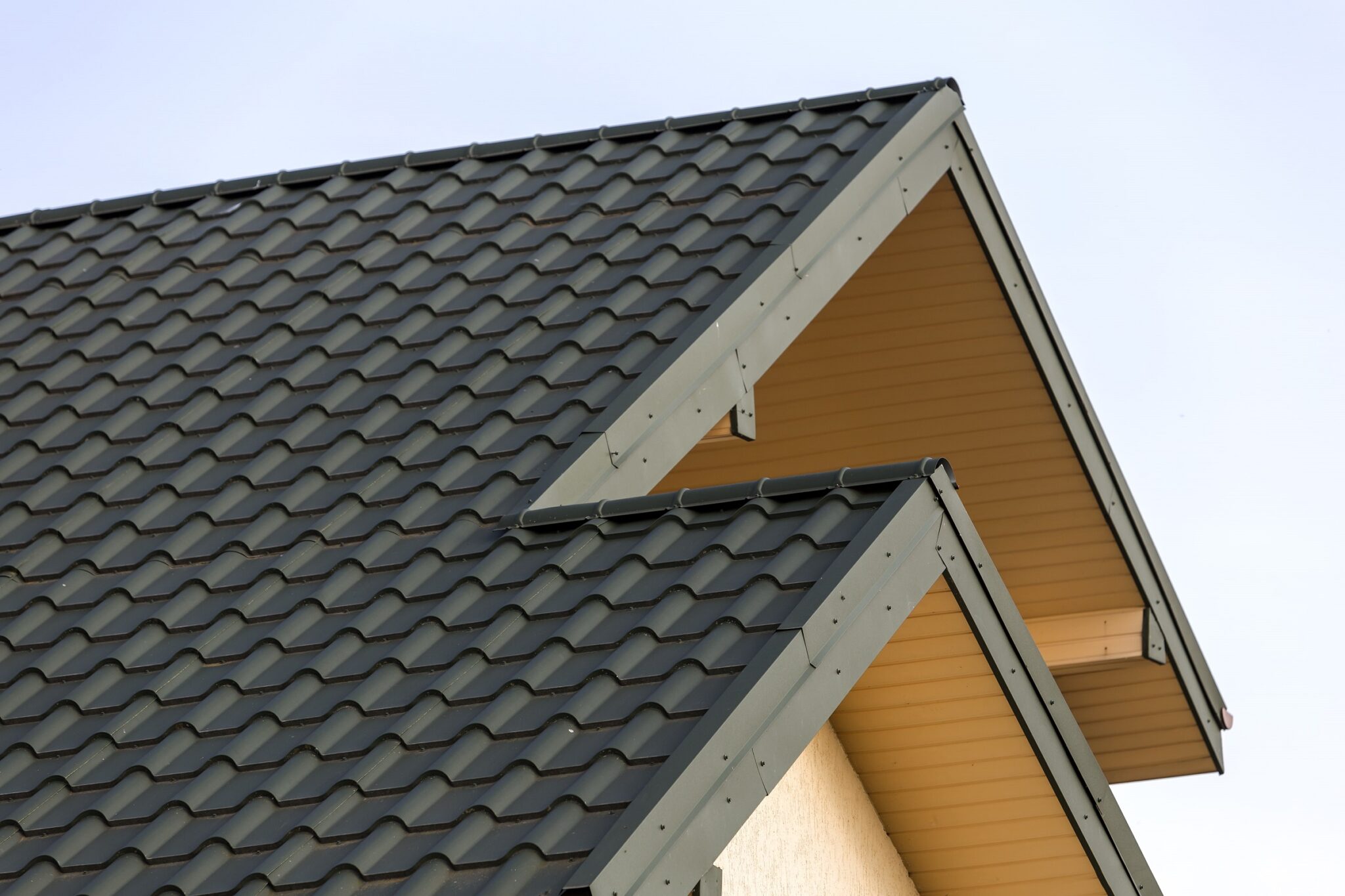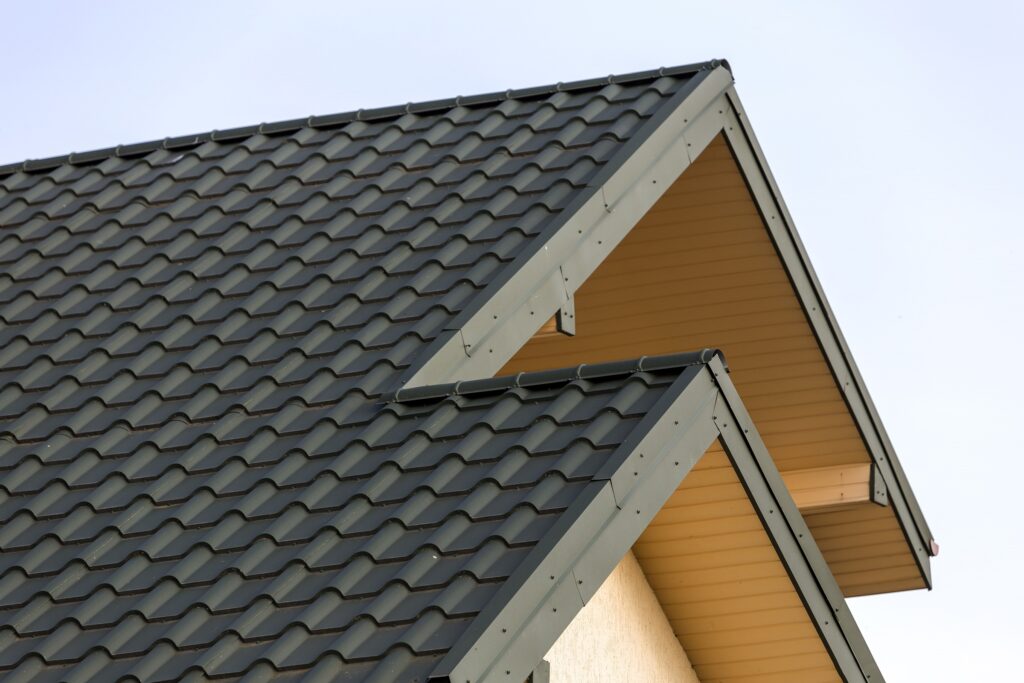 Other Financial Considerations of a Roof Replacement
Energy Savings Can Offset Roof Replacement Costs
New technology has allowed manufacturers to develop roofing materials that are far more energy efficient than what was available in the past. From solar shingles to reflective coatings on all types of roofs, the right roofing materials you use could have a significant positive impact on your energy costs. Even if the installation cost is higher, the lifetime cost for a new roof can be reduced thanks to the ongoing savings from lower heating and cooling bills.
You May Be Eligible for Lower Homeowner's Insurance Premiums
If you elect to do a full roof replacement voluntarily, there may be an opportunity to get lower homeowner's insurance rates. (This is unlikely to be the case if the new roof is made mandatory by storms, damage,  or neglect.)
You may also be eligible for a discount if the new roof has added levels of protection, such as impact-resistance or if it meets local wind mitigation or other guidelines. Work with your roofing contractor and homeowner's insurance to take advantage of any premium reductions that are available.
Increase the Value of Your Home
A new roof should increase the market value of your home for several reasons. If a potential buyer knows that the roof has been replaced recently, they can have greater confidence that they will not be faced with expensive roof repairs or replacement in the near future.
There might also be a property-value increase thanks to improved curb appeal.
How to Get Homeowners Insurance to Pay for Roof Replacement
In certain circumstances, a roof replacement might be covered in part or in full by your homeowner's insurance policy. This would obviously save all or some of the out-of-pocket expenses for you as a homeowner.
Whether your roof replacement is covered depends on your specific coverage limitations, which are outlined in your homeowner's insurance policy. In most cases, your policy will either offer repair coverage or replacement coverage.
Your insurance company may pay for a full roof replacement if your roof is damaged by a covered peril, such as a fire or windstorm. You will likely need to pay a deductible, and your policy may have limitations on the types of replacement roofs that are covered.
It is wise to consult with an expert roofing contractor who has experience dealing with homeowner's insurance companies. Professional roof inspectors can assess any damage and help you determine whether your new roof could be covered by insurance. Roofing contractors can also help you gather and provide the necessary documentation to file a claim with your insurance company. (Some roofing contractors will work directly with the insurance company, saving you the hassle of being the intermediary and ensuring that the process goes smoothly.)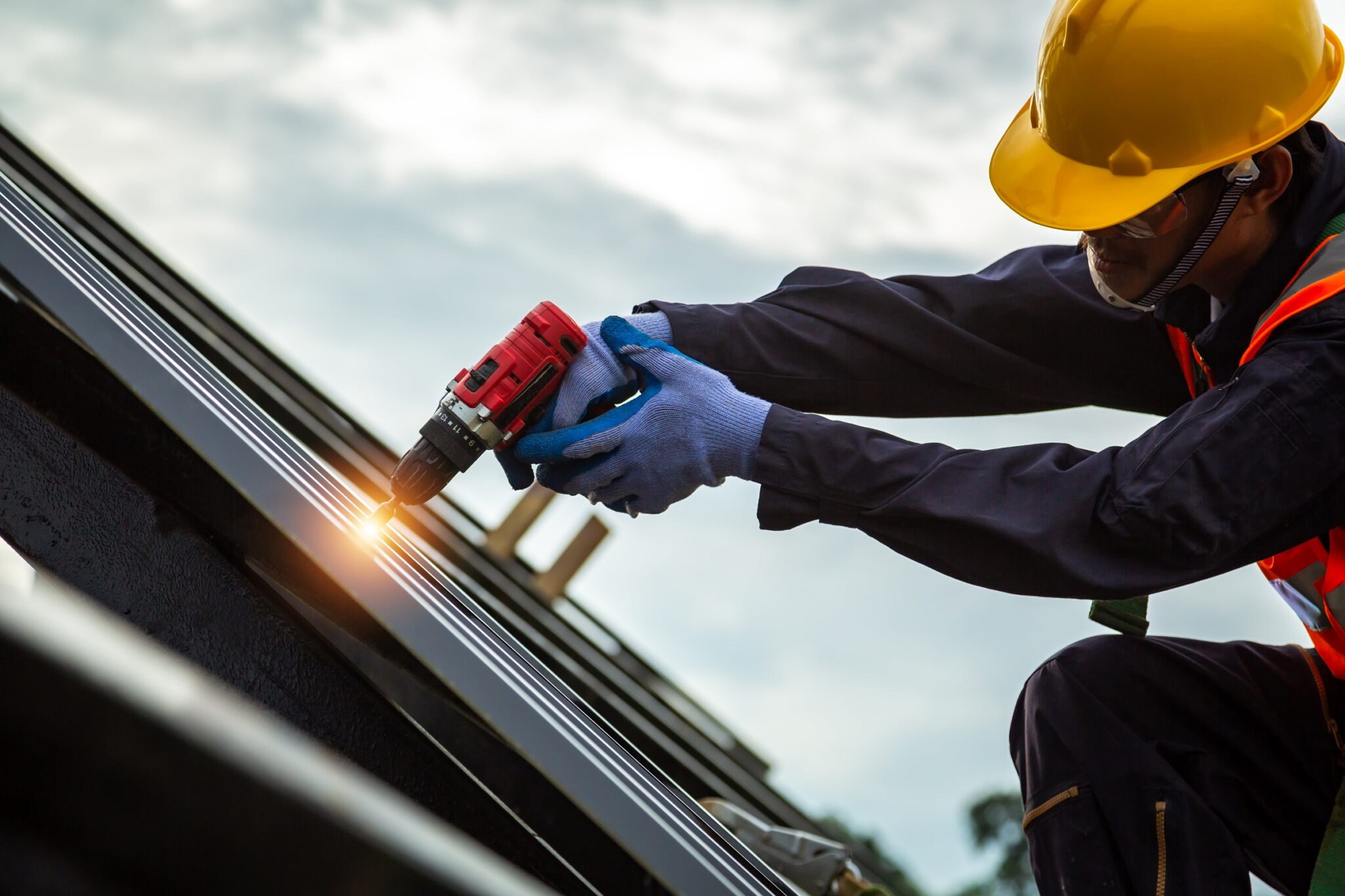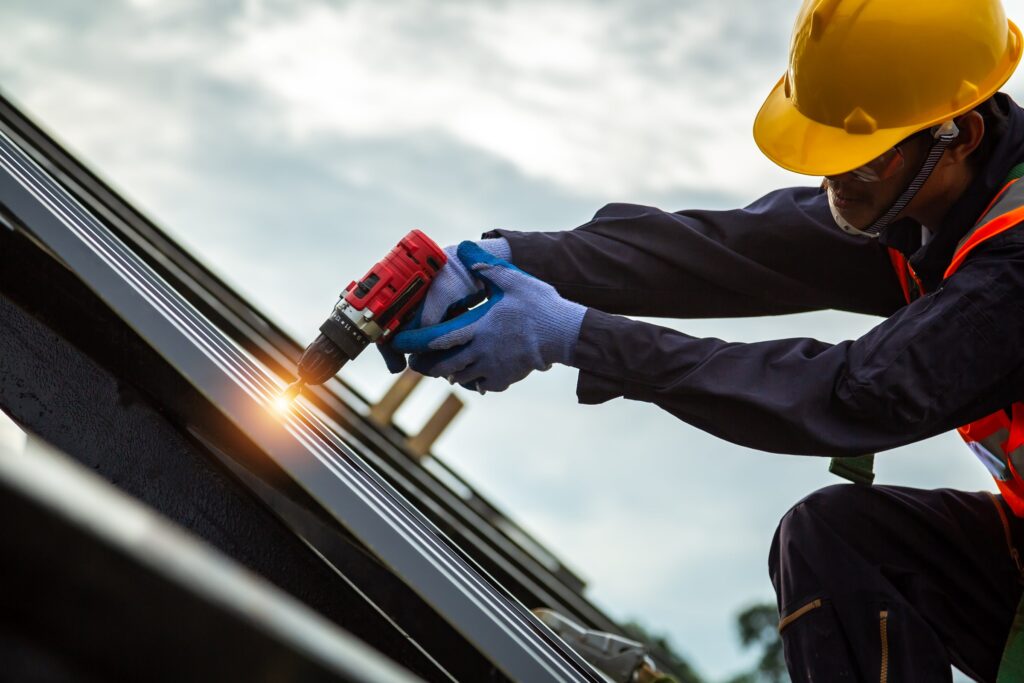 Roof Repair Versus Roof Replacement
Repairing a roof is usually much less costly than a full replacement, so if you are looking to save money, the first thing to consider is whether repairs are the better option.
If your roof is having issues that are relatively minor, like a few missing shingles or a small leak, you may be able to hold off on having a new roof installed. Typically, a roof repair would be appropriate if you just need to patch holes or small gaps, replace damaged or missing shingles, or repair damaged flashing.
However, if you are experiencing issues on a regular basis – even if they are minor – it is likely time to at least begin planning for a roof replacement. Not only will the costs for numerous repairs add up over time, but also there is a good chance that the roof is beginning to deteriorate. If this is the case, you can avoid the cost of more extensive repairs to the roof structure by getting a new roof sooner.
The Bottom Line – Saving Money On Your Roof Replacement
When making any investment as large as a new roof, consumers should always strive to be as knowledgeable as possible about their needs and their options. This means doing research, asking questions, getting multiple estimates, and following the advice above.
While there is no denying that a roof replacement is costly, you can save money if you put in the effort. Of course, beyond just saving money, you want to ensure that your home reaps the benefits of a new roof – that it looks great and is protected from the elements for years to come.
Stronghold Roofing Near You In Lakeland
The experienced roofing professionals of Roofing Depot are here to serve all your commercial and residential roofing needs in central Florida. Our roofing services range from free inspections to roof repairs, full roof replacements, and new construction roofing.
If you need a new roof, contact us for free estimate today. We will walk you through the entire process, ensuring that you feel informed before making big decisions and comfortable after. We can help you with material selection, financing, and we can even work directly with your homeowner's insurance company on any claims.
Get in touch with Stronghold Roofing & Solar today. We'll knock your shingles off!