Whether you need minor roof repairs or a full roof replacement, you want to be sure that you hire the right roofing professional. Given the importance of your roof in keeping your home and family safe, this decision is extremely important.
There are many individuals and companies that claim to do roof work, and most homeowners do not have a great deal of experience and/or knowledge when it comes to roofs. It can be tempting to just do an online search for roofing services and choose the option that offers the lowest cost.
However, this can potentially cause headaches down the road.
What Are the Different Types of Roofing Professionals?
Assuming that you are not equipped to do the work yourself, the first thing you need to do when it is time for roof work is to find someone to do it. There are 3 general categories from which to choose.
Roofers or Handy People
Individuals with construction knowledge and the necessary equipment may be appropriate for very small repairs, such as replacing a few broken shingles or repairing damaged gutters. However, individual handy people often do not have insurance and may not be able to offer warranties on workmanship or materials.
General Contractors
General contractors sometimes offer roofing as one part of a larger offering of home services. While general contractors are knowledgeable in a wide variety of construction techniques, it is important to remember that they are not roofing specialists. General contractors may subcontract roofing work to an outside person or company, which can add to the expense of your project.
Roofing Contractors
Registered roofing contractors are licensed to operate in a specific municipality, county, or state, while certified roofing contractors may have a broader license. For instance, in Florida, a certified roofing contractor can do roof work anywhere in the state after passing a comprehensive two-day exam, demonstrating that they have roofing experience, and proving that they have the required types of insurance.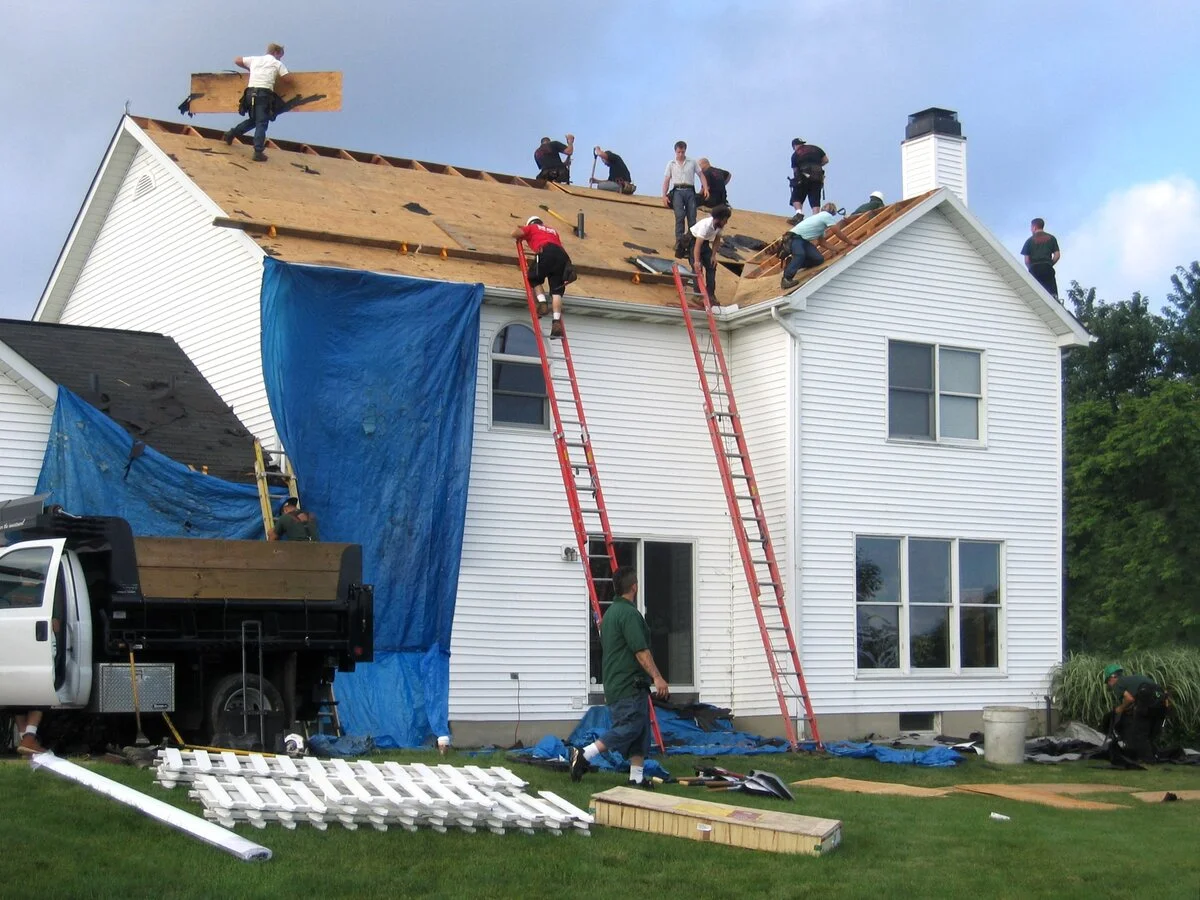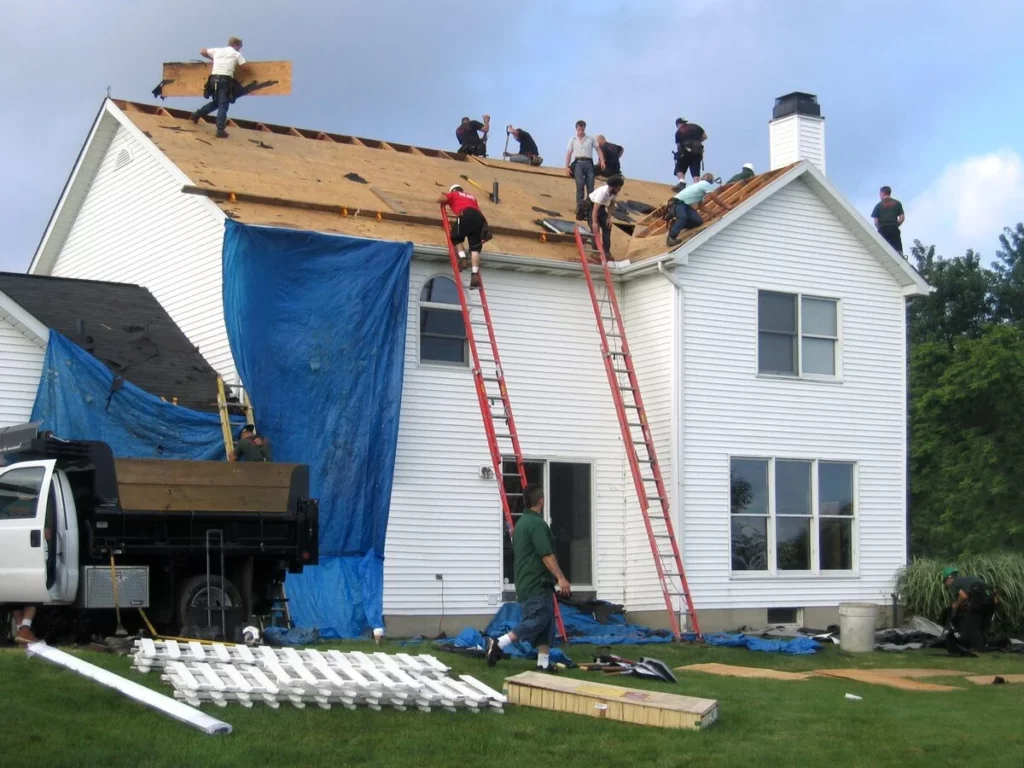 Why Is It Important To Hire a Licensed Roofing Contractor?
Hiring an unlicensed roof contractor can be a risky proposition. Not only are you risking voiding your insurance policy, but you could also be held liable for any injuries or damage that occurs during the job. Furthermore, unlicensed contractors may not have the necessary experience or qualifications to do a good job, which could end up costing you more in the long run.
Before hiring any roofing contractor, make sure they are licensed and insured. This will protect you from potential liabilities and ensure that the job is done right.
Here are a few potential issues that you could have if you work with unlicensed roofers.
Unlicensed Roofers May Not Have the Proper Insurance to Cover Damages
Unlicensed contractors may not have the proper insurance required to cover damages that could occur during their work. Insurance is an expensive part of doing business for professional roofing contractors, so unlicensed roofers may be able to offer lower costs by not purchasing insurance. It is imperative that potential customers investigate any potential contractor's credentials and insurance status before agreeing to any kind of roofing contract. Aside from ensuring that all necessary insurance is carried, it is essential to learn more about their experience, professional memberships, and accreditations.
Unlicensed Roofers May Not Be Properly Trained and Could Cause More Damage to Your Roof
Do an online search for "roofing disasters," and you can find hundreds of examples of roofers improperly making repairs or even causing additional problems than already existed. This is because unlicensed contractors may not have adequate training. A licensed contractor will be aware of proper installation techniques and building code requirements that unlicensed contractors may overlook or disregard completely.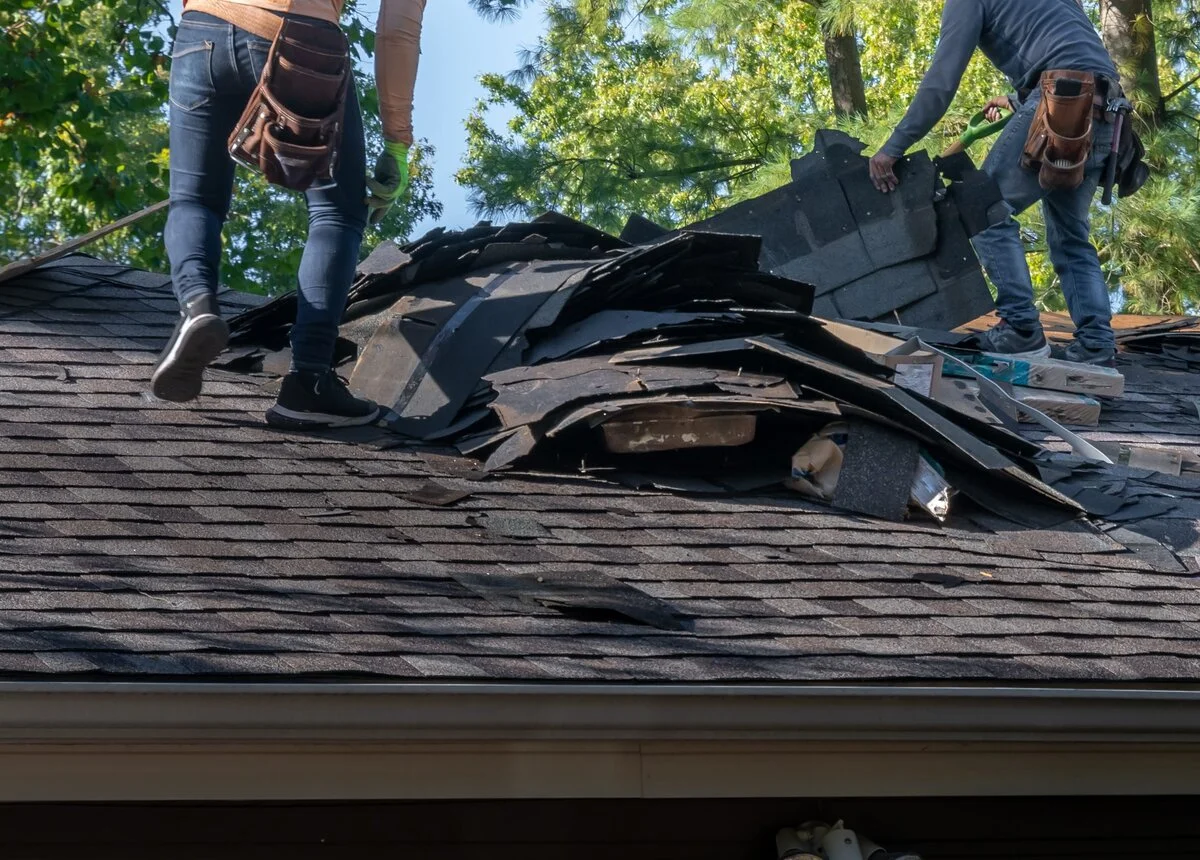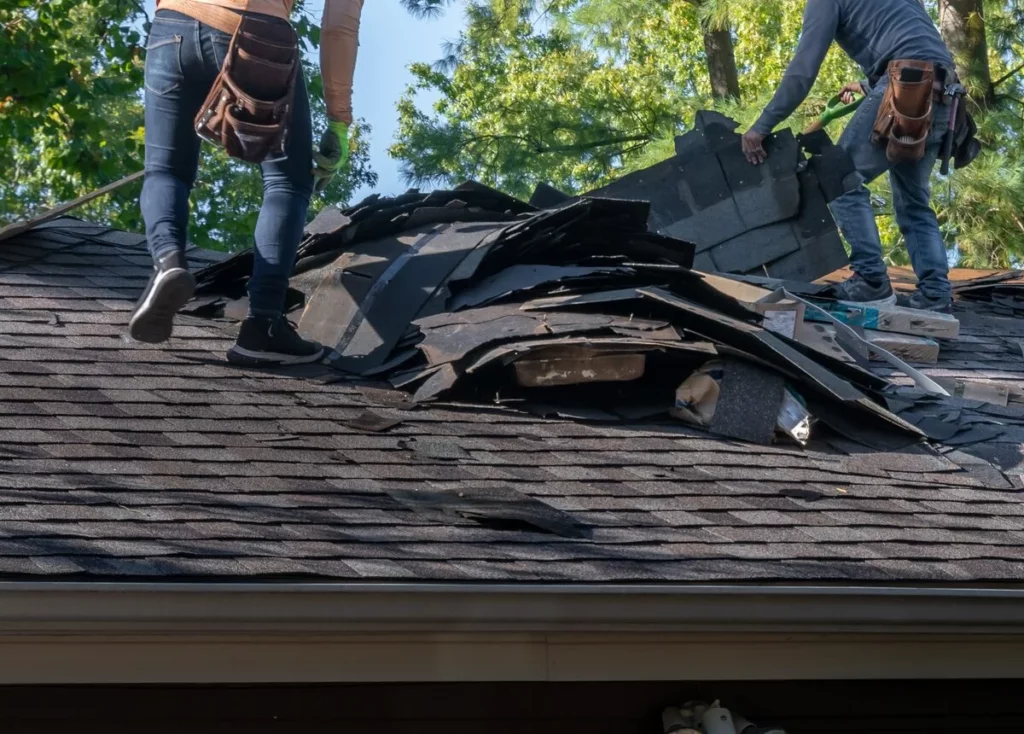 Hiring an Unlicensed Roof Contractor Could Void Your Home Insurance
Scheduling roof repairs or renovations with an unlicensed roof contractor can be much more costly than you think. Hiring a contractor who is not properly licensed, insured, or qualified could mean that your home insurance provider could quite easily void your policy should any damage occur. This could leave you liable for thousands of dollars in potential repairs that could have otherwise been avoided had the proper procedures been taken.
You Could Be Held Liable for Any Accidents or Injuries That Occur While the Unlicensed Contractor is Working on Your Roof
An individual or contractor without a license may not be knowledgeable in the necessary safety protocols and could be inexperienced in certain areas of roofing. As the homeowner or business owner, you could be held liable for any accidents or injuries that occur while the unlicensed contractor is working on your roof.
Unlicensed Roof Contractors May Not Obtain the Required Permits
Depending on the extent of work that needs to be done, permits are often required for roof work. However, unlicensed roofers may not be aware of the requirement or may choose to save money by skirting the process. Not obtaining the required permits can land you, the homeowner or commercial property owner, in trouble with your local municipality.
Your Legal Options May Be Limited With Unlicensed Contractors
Licensing agencies for roofers may help in the event of a dispute between a homeowner and a licensed contractor, and they may even assist in recovering any losses. With unlicensed contractors, legal recourse can be more difficult, and it can be expensive or even impossible to obtain a resolution for any issues.
It May Be Against the Law to Hire an Unlicensed Contractor
In some areas, hiring unlicensed contractors is illegal. In the state of Florida, for example, property owners, developers, and even general contractors can face financial or other legal penalties for hiring unlicensed roofing contractors.
How to Hire a Licensed Roofing Contractor
If you need roofing work done on your home, here are some suggestions for finding and hiring a licensed roofing contractor.
If you have not worked with a roofer in the past, start by asking neighbors, friends, and family for referrals for roofing contractors they have personally used. Ideally, try to find a situation that is similar to yours (e.g., having repairs on a metal roof or getting a new concrete tile roof).
Research potential contractors. This includes confirming that they have their licenses, insurance policies, and professional memberships.
Contact at least 3 contractors so that you have options.
Request references from past customers to get an idea of the contractor's quality of work.
Ask for a detailed estimate that includes materials, labor costs, and any warranties or guarantees.
Get everything in writing so you know exactly what to expect during the project. This includes the exact type of materials that will be used, the expected duration of the project, who is responsible for permitting, and which party will handle the cleanup after the job is finished.
Even if the roofer assumes responsibility for obtaining permits, check with your local municipality to ensure that they have been obtained prior to the start of the work.
Make sure all necessary safety protocols are followed during the roofing process. Professional roofing contractors know that roofing can be a dangerous job, so they should always follow proper procedures to ensure that no one gets injured on the job.
Inspect the completed work after it has been finished to make sure that it meets your standards. Do not hesitate to ask questions if you have any concerns; a professional roofing contractor should be more than happy to answer so that you are 100% satisfied.
Get and keep all documents associated with the project for future reference if needed. This can be especially important for obtaining warranty work or if you need to file a roof insurance claim with your homeowner's insurance company down the road.
What Should I Do If I Have Problems With My Roofer?
As with any building project, problems sometimes arise when having roof repairs or a roof installation. A reputable, licensed roofing contractor should work with you to address and correct any issues that you have, whether at the end of the job or anytime during the workmanship or materials warranty.
If you do have any issues with the work that was done on your roof, it is important to get them resolved as quickly as possible. Contacting the contractor's licensing agency or insurance provider may be able to offer assistance if necessary. You also have the option of filing a complaint with your local or state consumer protection office should you feel that there has been some kind of wrongdoing. Most importantly, make sure to keep any receipts or documents related to the project in case you need to prove anything later on.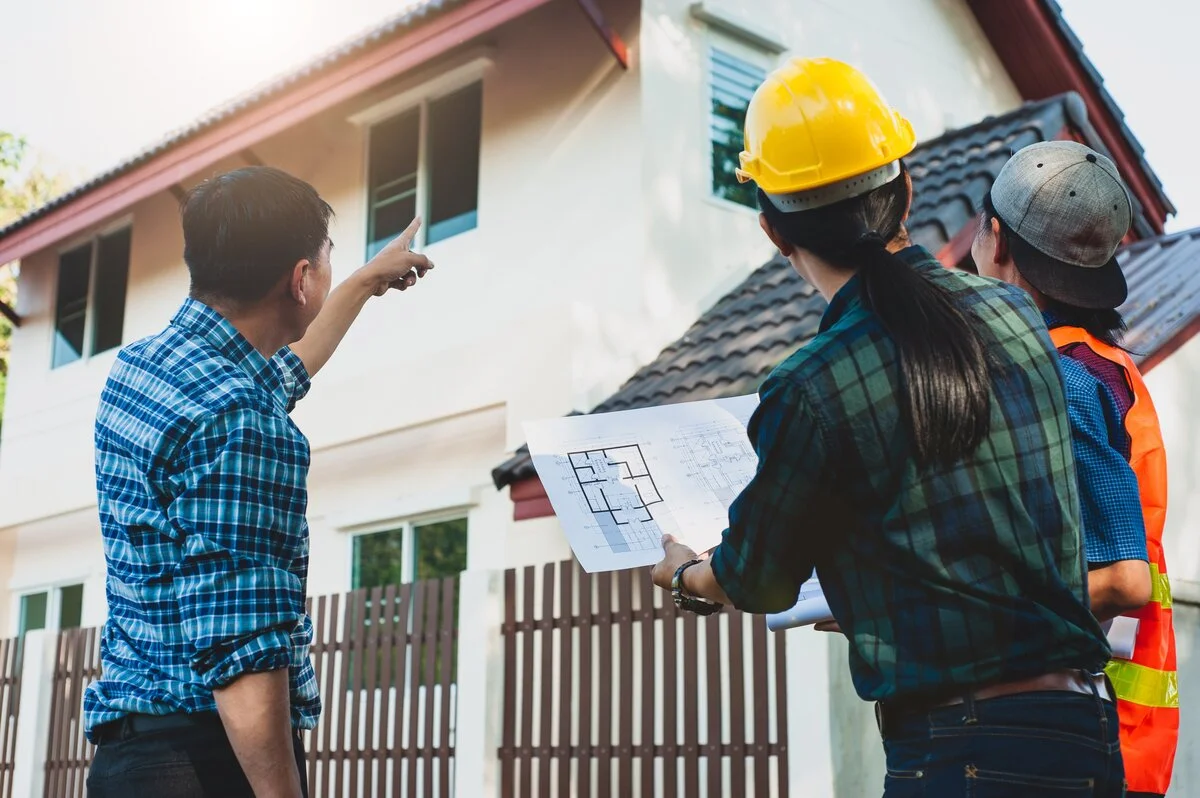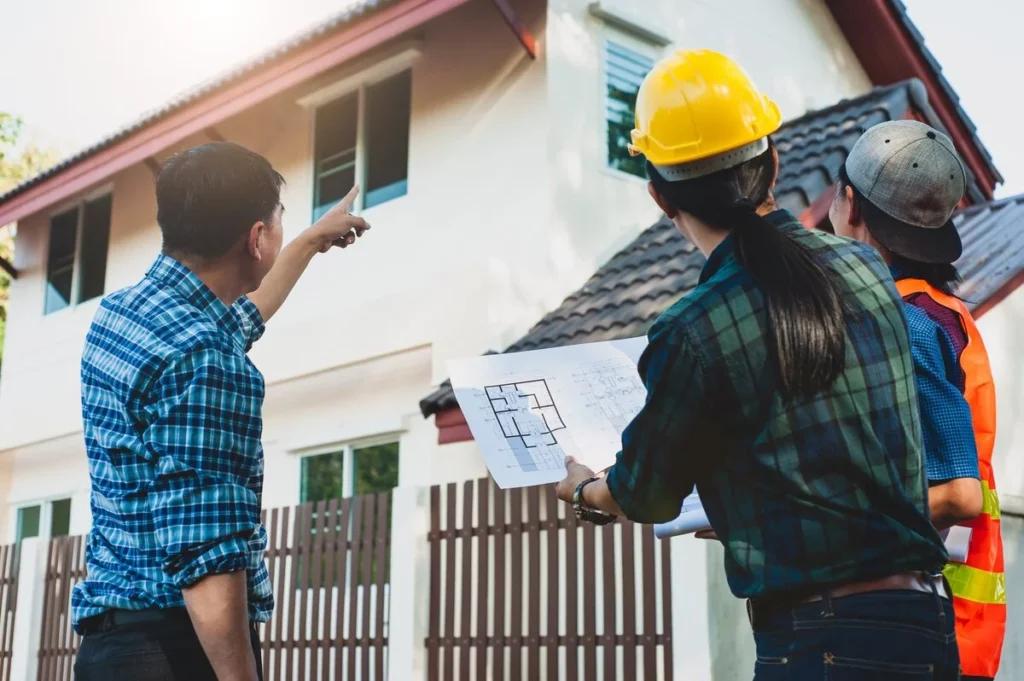 Summary
By taking the time to research and hire a licensed contractor for your roofing needs, you can rest assured that your project will be completed properly and safely. Not only will this help protect your home from potential damages but it can also save you from costly mistakes down the road.
By selecting a reputable roofing company with knowledgeable professionals, you can enjoy peace of mind knowing that your project will be handled correctly every step of the way. Being aware of any licensing or insurance requirements beforehand can also ensure that you are protected in case any issues arise during or after the work has been completed.
Taking a few simple precautions when hiring a roofing contractor could end up saving you a lot of money and hassle in the long run.
Stronghold Roofing & Solar In & Near Lakeland, FL
The best roofing company in Florida is right here in Lakeland – Stronghold Roofing and Solar. We have been providing roofing services to homeowners and business owners in Polk County and throughout central Florida for years, and we look forward to the opportunity to add you to our list of satisfied customers.
Our services include:
Roof installation
Roof repair
Roof maintenance
New construction
Our experienced roofing technicians are trained to address your roofing needs with integrity and a focus on quality craftsmanship, impeccable communication, and fair and transparent pricing.
We offer roof financing, and our team can even work directly with your homeowner's insurance company to take some of the hassle out of the process of filing claims.
Contact Stronghold Roofing & Solar, your Lakeland roofing company, today for a free roof estimate.