No one ever plans on needing emergency roof repair. But sometimes, severe weather or other events can cause damage to your roof that needs to be fixed right away.
Florida is very prone to hurricanes and tropical storms, so the likelihood of needing emergency roof repair is higher here than in many other parts of the country.
It is difficult to estimate the number of roofs that are damaged by storms in Florida each year, as many homeowners do not report the damage. However, according to the National Insurance Crime Bureau, there were nearly 25,000 roofing insurance claims filed in Florida in 2016 as a result of severe weather events. And this number only reflects claims that were filed with insurance companies—many homeowners likely repaired their roofs without filing a claim.
What To Do If I Have A Roof Emergency
A roof is important because it protects your home from the elements. A damaged or leaky roof can lead to water damage, which can ruin your home's structure and your personal belongings, and result in the need for expensive repairs. Even worse, if the integrity of your roof structure is damaged, it can pose the potential for serious injury.
If you find yourself in need of emergency roof repair in Lakeland, FL, there are a few things you should do to ensure the safety of your home and your family.
Prioritize Safety
A severely damaged roof can pose a grave hazard, and you should always prioritize safety. If the roof is structurally unsound or is otherwise dangerous, remove your family and what belongings you absolutely need before doing anything else.
Do not attempt to get on your roof during a storm, no matter how bad it may be leaking. Hurricanes, in particular, often have periods of calm between the high winds and heavy rains, and you do not want to find yourself on the roof if that happens.
Remain Calm
Roof damage often seems worse to a homeowner than it would to an experienced roofing professional. Even small holes or gaps in flashing can cause water stains inside that look serious, but that might be fairly easy to repair.
Try not to panic, but instead wait until you have received guidance from an experienced roofing company.
Minimize Damage
If your roof is leaking, take steps to prevent further damage. If water is coming through the ceiling, place a bucket or pan to catch it and keep it from spreading. When the weather permits, you can also place a tarp on the roof to prevent water from entering the home, though, as noted above, wait until after the storm has definitely passed before attempting this.
Call a Professional Lakeland Roofing Company
The next thing you should do is call an emergency roof contractor like StrongHold Roofing & Solar In & Near Lakeland, FL. A professional roofing company like us will be able to assess the damage and give you a free estimate for the repairs that need to be made.
Local roofing companies often have experience dealing with similar roof damage, especially in central Florida. Always be cautious about working with out-of-town roofers who come into an area after a major weather event. While many of these roofers are reliable and in town to provide genuine assistance to homeowners who were hit hard by storms, some are disreputable scammers. Even in an emergency situation, it is important to do your research to avoid getting ripped off.
An honest, local contractor can also provide you with their opinion on whether or not your insurance is likely to cover the cost of the repairs, though that is ultimately between you and your homeowner's insurance company.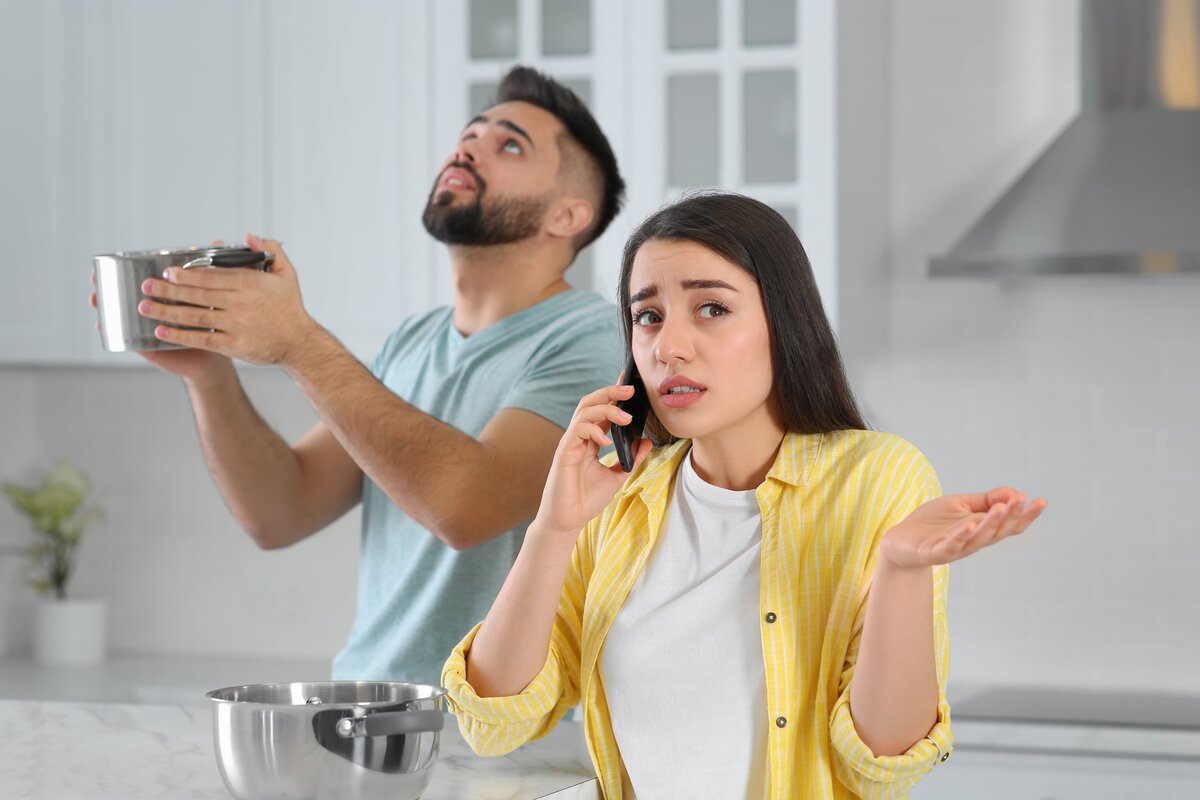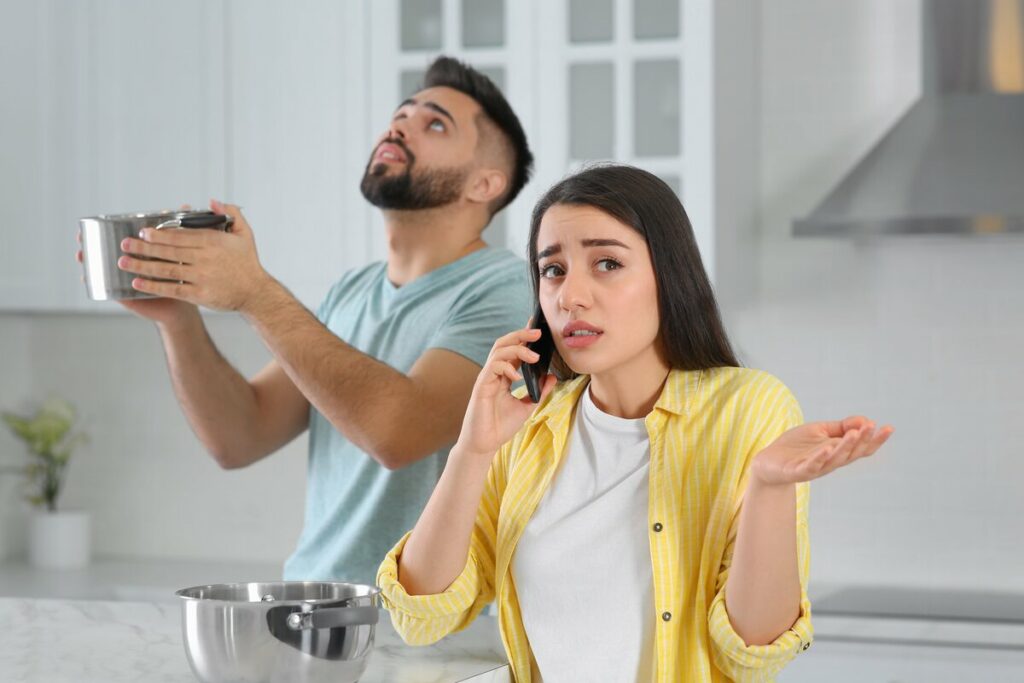 Contact Your Homeowners' Insurance Company
If you have homeowners insurance, the next step is to call and let them know that you need to file a claim for roof damage. Your insurance company will send an adjuster out to assess the damage and determine how much they will reimburse you for the repairs. It is important to note that most insurance companies have a deductible that must be met before they will start paying for repairs.
Some roofing companies will work directly with your homeowners' insurance provider to take some of the headaches out of the process for you, the homeowner. This can be especially helpful, because the insurance claim process can be complicated and requires a significant amount of documentation.
Get Estimates from Roofers
You should get several estimates from local roofing companies. Ask friends, family, and neighbors for recommendations, and be sure to do your research about whether they are licensed and insured.
Costs can vary widely between different roofing companies, so be sure that you are making apples-to-apples comparisons, and do not make the choice based solely on price. The lowest price option is sometimes more costly in the long run if they do not do the work properly.
As noted above, using extra cautious if you are considering working with out-of-town roofing companies.
Arrange for Roof Financing
Roof work can be costly, and many homeowners may be hard pressed to pay for the entire amount upfront. If you do not have the funds to pay out of pocket, explore your options for financing. Some roofing contractors offer special financing packages that allow you to pay for your roof work in manageable monthly payments. Banks and credit unions may also be a source of funding for roof repairs or roof replacement.
Schedule Repairs
Once you have an estimate from a roofing contractor and approval from your homeowners' insurance company, the next step is to have the repairs made as soon as possible. Emergency roof repairs are not something that can wait—if left unaddressed, damage to your roof can lead to even more expensive repairs down the road. And in some cases, such as when a tree falls on your house, emergency accommodations may be necessary until the repairs can be made.
When Do I Need Emergency Roof Repairs?
For many homeowners, their roof is essentially "out of sight, out of mind." As long as there are no problems, it is easy to ignore just how vital the roof is to your home's integrity and safety.
When damage occurs, it can happen gradually over time, or it can be the result of an accident or mishap. Minor leaks are generally not considered to be an emergency, but there are a few different scenarios that may warrant emergency roof repairs:

A severe storm has caused damage to your roof and you have leaks inside your home.
Your roof is more than 20 years old and has started to leak.
You can see daylight through a hole in your roof.
The roof is sagging.
Water is stained or dark spots are visible on your ceiling.
There is mold growing in the attic.
Missing or damaged shingles are visible on your roof.
If you find yourself in any of these situations, call a professional roofer right away to assess the damage and make the necessary repairs.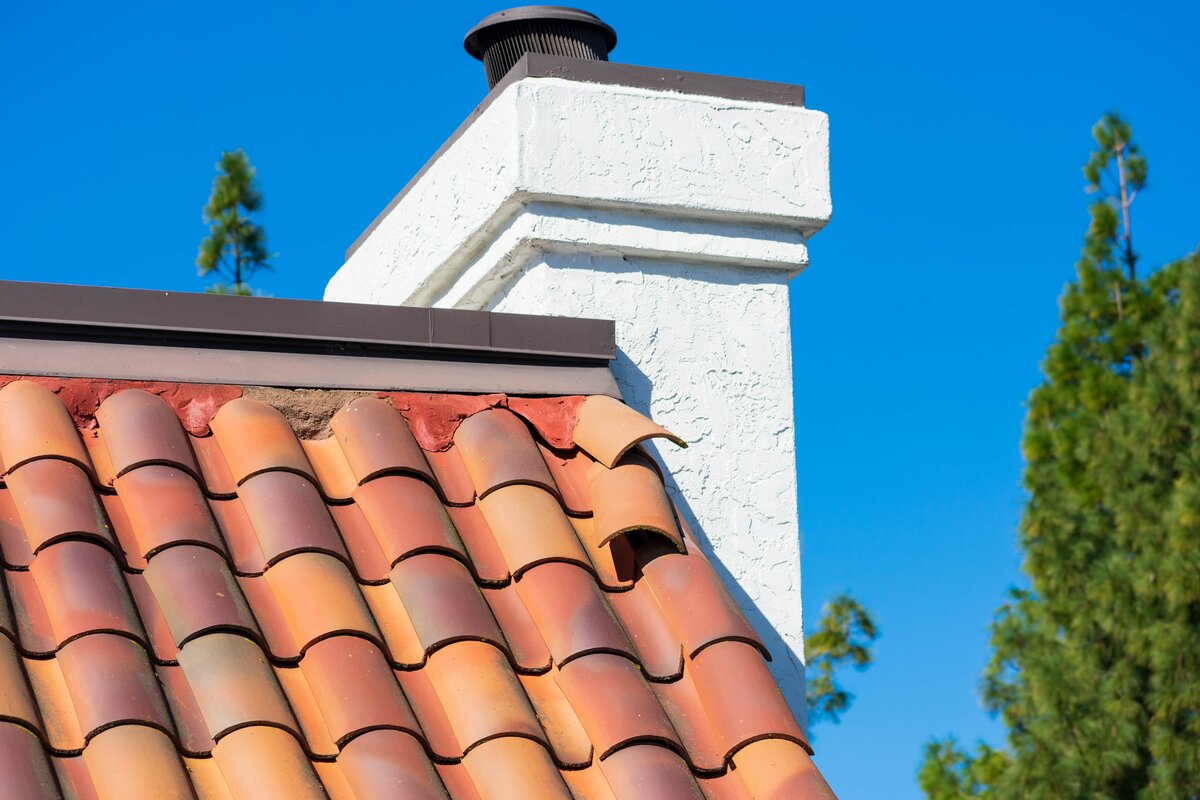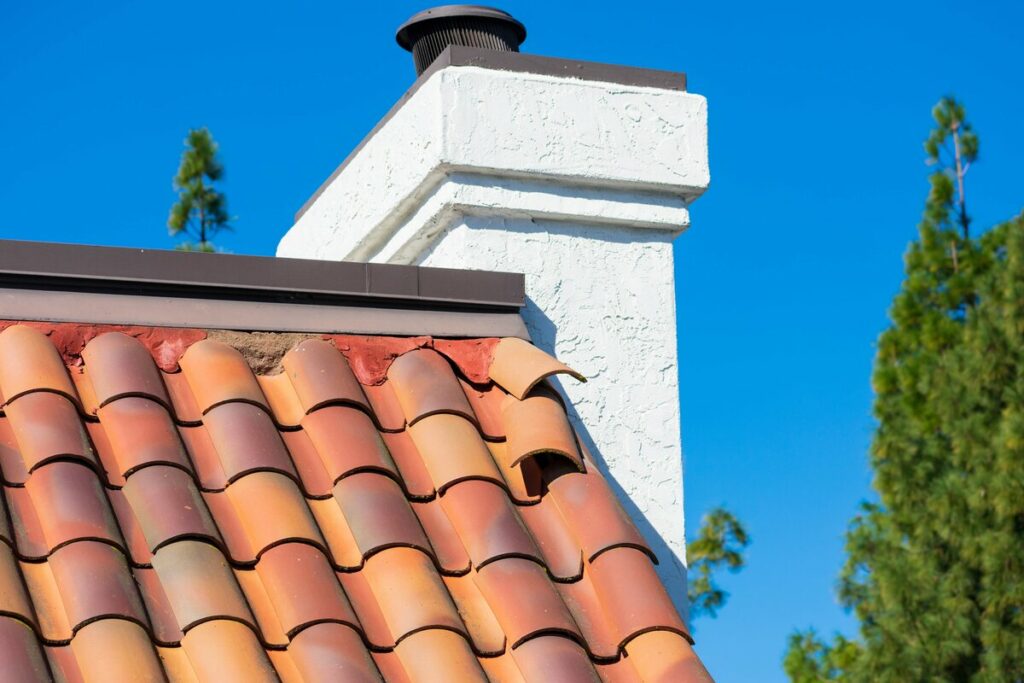 Why You Should Not DIY Roof Repairs
While you may be tempted to save some money by making the repairs yourself, this is not a good idea. Roof repairs are best left to the professionals because they are dangerous and require special skills and training.
One of the reasons why doing roof work yourself is dangerous is because it can be easy to slip and fall. Roofs are often wet and slippery, and there is a lot of equipment and tools that can easily cause injuries if you are not careful. Even professionals often suffer injuries because of the inherent danger.
Another reason why doing roof work yourself can be dangerous is that it requires special skills and knowledge that most people do not have. Roofing is a complex process, and if you do not know what you are doing, you could damage your roof and end up costing yourself more money in the long run.
Finally, attempting to do your own roof repairs could actually void your homeowners' insurance policy. So, if something goes wrong while you are trying to fix your roof, you could be left paying for the entire repair bill yourself.
How Can I Prevent Future Roof Emergencies?
There are a few things you can do to help prevent future roof emergencies, including ongoing roof maintenance:
Inspect your roof regularly and have it inspected by a professional every 3 to 5 years.
Make sure your gutters and downspouts are clean and in good repair.
Trim trees and shrubs around your home so they are not touching the roof.
Repair any damage to your roof as soon as possible.
Of course, in central Florida one cause of roof emergencies is out of your control; Mother Nature can wreak havoc on even the best-prepared roofs.
Planning In Advance for a Roof Emergency
It may sound silly to plan in advance for emergency roofing service, but doing so could be a big timesaver and reduce your stress when you need roofing work quickly.
So, if you live in Florida, it is important to be prepared for the possibility of a roof emergency by having the contact information of a reputable roofing contractor on hand before you need it.
Even better is to have an ongoing relationship with a roofing contractor who does regular inspections and maintenance and is thus familiar with your home's roof. That way, if your roof is ever damaged in a storm, you can have it repaired quickly and avoid further damage.
Lakeland Emergency Roof Repair
At Stronghold Roofing and Solar, we understand that a damaged or leaky roof can be a major inconvenience and cause a lot of stress. Time is of the essence when it comes to emergency roof work – whether it is small repairs or a full roof replacement.
That is why we offer 24/7 emergency roof repair services to our customers in Lakeland and throughout the Central Florida area. We know that when your roof is damaged, you need repairs fast. We offer prompt, professional service and work quickly to get your roof repaired so you can get back to your life.
When you need an emergency roofer, contact the best roofing company in Florida – Stronghold Roofing and Solar- for free estimate.