Homeowners who purchase a pre-owned home sometimes do not have accurate information about the age of their roof. This can be especially true if a home has changed owners several times since the roof was first installed.
While this can seem to be a minor issue, the fact is that knowing the age of your roof can be very useful. For starters, given that all roofing materials have a finite lifespan, they will eventually need to be replaced. Knowing their age can help homeowners anticipate and prepare for the significant investment of a new roof.
Why Your Roof's Age Is Important
If you do not know the approximate age of your home's roof, here are a few reasons that you should try to find out:
Identify Maintenance and Repair Needs
Over time, roofs are subject to wear and tear due to weather conditions, aging materials, and numerous other factors that can cause structural damage or leaks that need to be addressed. Knowing how old your roof is can help you determine how much (or whether) to invest in maintenance and repair. For example, you might consider whether it is worth spending money on significant repairs for a roof that is 20+ years old.
Plan for Replacing the Roof
Roofs last for a long time – depending on the material as much as 50 years or more. However, all roofs will need to be replaced eventually. If your roof is close to reaching the end of its life expectancy, you can plan ahead and budget for a replacement before it is needed.
Homeowners' Insurance Discounts
Insurance companies sometimes offer lower premiums for newer roofs, as they are less likely to experience damage due to age-related issues or materials degradation than older roofs. In some cases, newer roofs have been constructed of superior materials that are less prone to weather damage.
Homeowners' Insurance Claims
For roof-damage claims that may be covered by homeowners' insurance, you will need to know the age of your roof. The insurance company may prorate the damage coverage depending on how old the roof is.
Local Building Codes and Regulations
Many local municipalities require certain updates or replacements of materials in order to keep up with compliance standards (e.g., fire codes). Knowing the age of your home's roof can help ensure that you stay current on any such requirements.
Resale Value
Roof age can have an impact on the resale value of your home. Buyers may view an older roof as being more costly than a more recently installed one due to differences in durability, material quality, and other factors that come with time passing by since installation. Buyers who expect that a roof replacement will be necessary in the near term will be less likely to pay a premium.
How to Find the Age of Your Roof
Here are a few ideas homeowners can use to try to find the age of their roof:
Check with the previous homeowner. If the home you are living in has changed hands recently, it is likely that the previous homeowner can provide information about the age of your roof, such as when it was installed and/or when any repairs or maintenance were done.
Ask neighbors. Talk to your neighbors to see if they can provide any information. They may know when the same roofing material was used in the neighborhood or might have even seen contractors working on your roof.
Look for visible clues. Visible signs of deterioration or aging on certain parts of your roof may be able to give an indication of its age. For example, if you see curled or cracked shingles near the edge or along a ridge line this could be indicative of older shingles deteriorating over time. Missing granules from asphalt shingles or damaged flashing can also suggest that the roof is older.
Consult a local roofing contractor. Professional roofers can help determine the age of your roof by looking at the construction techniques and materials used. They might even have records from when the roof was installed or repaired if they have worked on it before.
Research local building permits. Local governments often keep records of installation and repair projects within their jurisdiction. These files may include information about your home's roof, including when it was completed and/or any subsequent updates that have been made since then.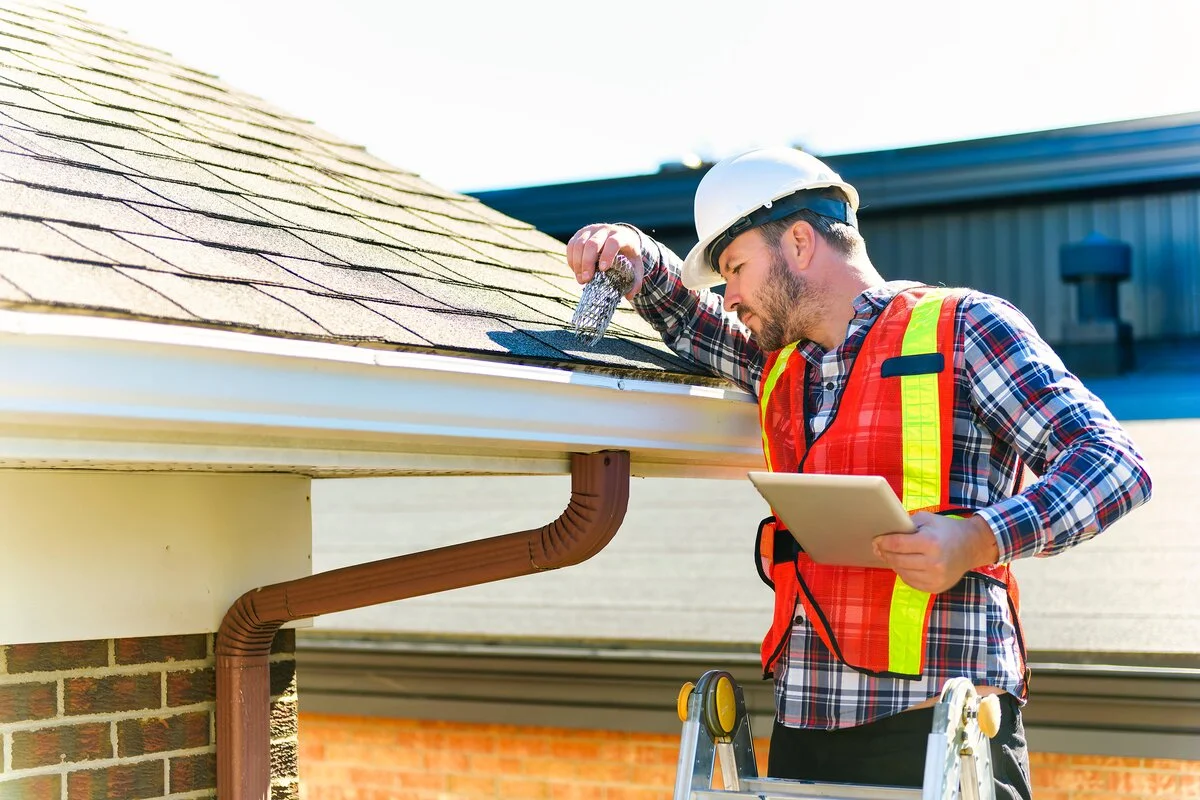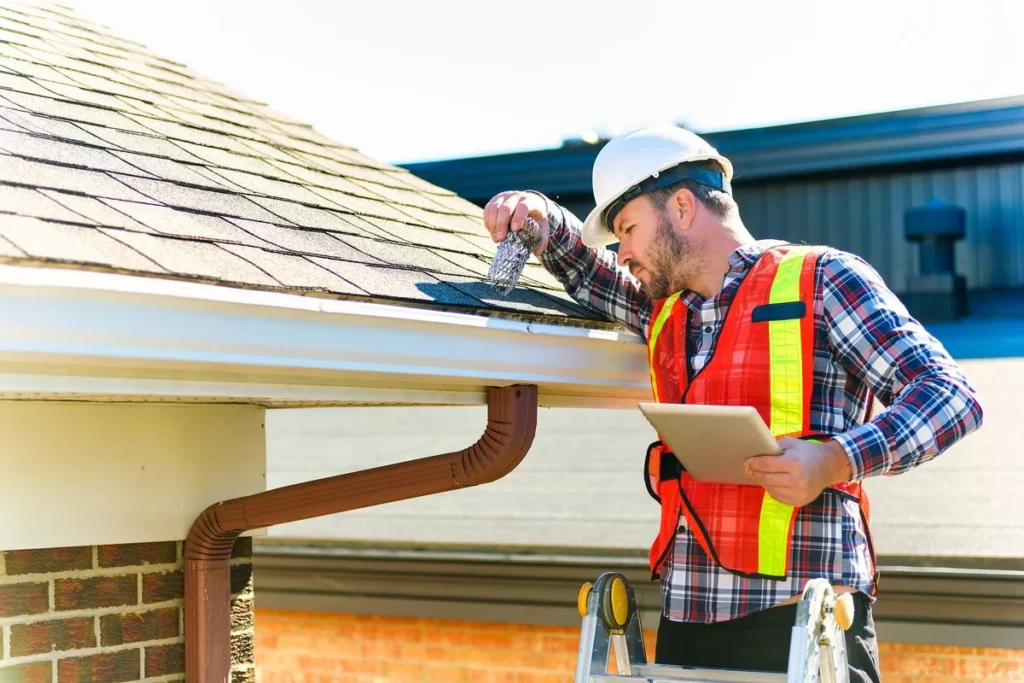 The Importance of Keeping Records of Roofing Services
Keeping track of when your roof was installed and any subsequent maintenance or repairs is important for a few reasons.
First, it can help you to identify potential problems with the roof before they become more severe and costly. If you know your roof's age and history, you will be better positioned to spot signs of wear or damage sooner rather than later.
Secondly, having a record of your roof's installation and maintenance can provide additional warranty protection if something does go wrong. This can give you greater peace of mind knowing that there are resources available in case a problem arises unexpectedly.
Lastly, having records of your roof is important for potential buyers if you ever decide to put your home on the market. Potential buyers may be more likely to purchase a home with a documented history of its roof compared to one without any records at all.
Ultimately, keeping track of when your roof was installed and anything else related to it is essential in making sure that it remains in good condition over time.
Stronghold Roofing and Solar In and Near Lakeland, FL
As a roofing company in Central Florida, we offer a variety of services for both residential and commercial properties, from installation to repairs and maintenance.
Our experienced staff is knowledgeable in all types of roofing materials, from asphalt shingles to flat, metal, and tile roofs. Customers rave about our customer service and commitment to quality materials and workmanship.
With years of experience servicing the central Florida area, Stronghold Roofing & Solar is truly one of the top choices when it comes to roof care in this region.
Contact us for a free roof estimate!