As we continue on into hurricane season here in Florida, there are some repairs that you should have done on your roof before damage occurs. These repairs are things that you should look out for as a homeowner.
In Florida, the harsh heat and strong storms can cause damage to even the most durable roof. This is why it is important to take care of any repairs ahead of any storms or severe weather. Leaving your home vulnerable to the climate can mean even more damage. At some point the damage becomes irreparable and you will need an entirely new roof.
Regular roof inspections with your roofing contractor can mitigate damage. If you need a roof inspection, call Residential Roofing Depot today. Our team of experts will schedule a free inspection. After the inspection, we will give you an estimate for the costs of repair. If we deem your roof to be irreparable, we will let you know that as well.
1. Fix Leaks or Water Infiltration
When a leak happens, you have to take care of it immediately to prevent further damage. There are many causes of leaks in your roof and it is hard to diagnose the issue without seeing it first. This is why it is especially important to contact a professional to get roof repairing services. When you tell them you have a leak, they will send someone to your home to inspect the situation and figure out a solution.
Sometimes leaks can happen without you knowing. For example, if your attic is just a small crawl space that you rarely venture into, you may not notice that there has been an ongoing leak. And since you are not able to see every inch of your roof, you aren't able to tell when there is a hole or other vulnerable spot.
Common Causes of Roof Leaks and Water Infiltration
Most roof leaks are caused by a few different scenarios. These are the situations that roofers see most often when dealing with roof leaks and water infiltration.
Clogged gutters
Faulty installation/workmanship
Issues with flashing
Corrosion
Missing shingles or other holes in the roof
Getting regular roof inspections can also help detect any roof leaks. Most professional roofers recommend that you get your roof inspected at least once a year and after any major storm. This will prevent any damage from going undetected for too long.
2. Replace Missing Shingles
Missing shingles is actually a very common problem among homeowners in Florida. When you notice that you have missing shingles on your roof, you should have them replaced as soon as possible to prevent irreparable damage to your roof structure.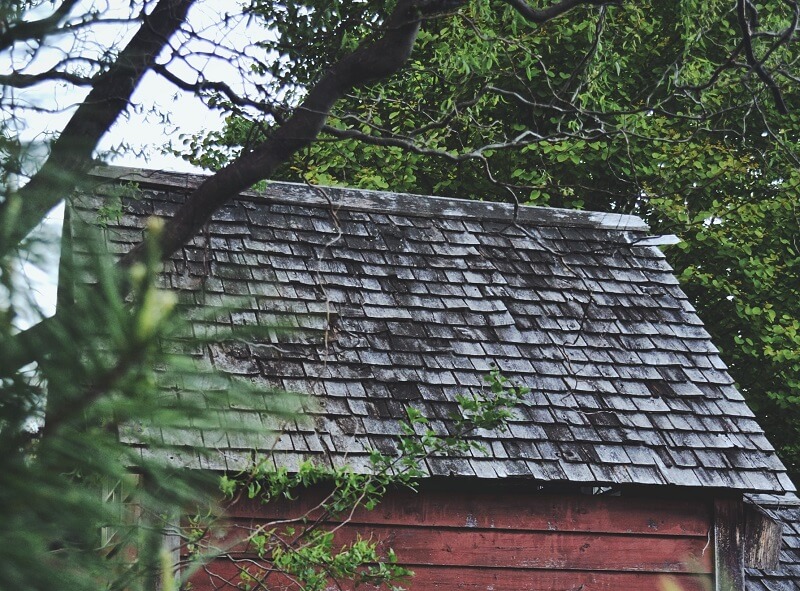 There are many causes for your shingles falling off or coming loose. These are the most common scenarios that we see as roof installers in Lakeland.
Storm Damage: Florida is known for heavy winds and rain during hurricane season. Storms can come through and rip an entire roof off of a home in just a matter of minutes. As a roof contractor in Lakeland, we work on a lot of jobs with missing shingles after most major storms.
Faulty Workmanship: If you notice that there is a section or area of your roof where shingles seem to be missing more frequently, this could be a sign of poor workmanship by the roofing company that installed your roof.
Worn Shingles: Sometimes when your roof is of a certain age, your shingles start to get worn and can fall off. If your roof is over 15 years old, there is a high chance that you may need a commercial or residential roof replacement.
Regardless of the cause of your missing shingles, you should definitely get them fixed right away. Especially during hurricane season in Florida. When you put off roof damage repair, you are leaving your home vulnerable to the elements, especially if a hurricane comes through.
Replacing your shingles is usually considered a small or moderate project for a roofer. Depending on how many shingles you need to have replaced, it could cost just a couple hundred dollars and take just a few hours.
3. Repair Storm Damage
If you have any damage from previous storms, you should get them fixed this summer before the next heavy storm hits the area. Leaving the damage without getting it repaired can just be a recipe for disaster when the next storm hits.
Even with the strong, high-quality roofing materials used in our roofing projects, roofs of all types are susceptible to storm damage. However, metal roofing and tile roofing have proved to be the most durable during heavy wind and rain storms.
Common Types of Damage Caused by Hurricanes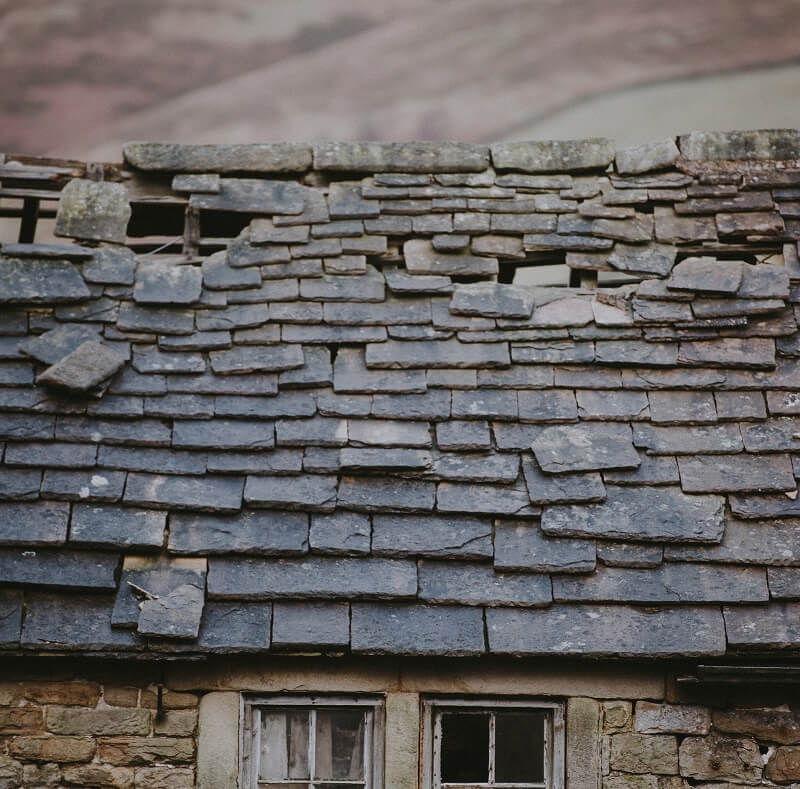 As experienced roofers, we have seen many types of damage that are caused by heavy winds and rain that come along with hurricanes. These are the most common scenarios that we typically deal with.
Missing shingles
Fallen trees or branches
Clogged gutters
Leaks and/or moisture damage
Often with storm damage, your insurance company will cover some or all of the costs associated with the repair. You should contact your insurance company immediately after the damage occurs so that you can file a claim and start the repair process.
If you choose to work with Residential Roofing Depot, we will assist you in filing your insurance claim. We are here to make the process easier by helping you communicate effectively with your insurance provider.
4. Address Corrosion
Corrosion can happen over time and in climates where there is frequent wind and/or rain. And it can happen to a number of different roofing materials. For example, when we see corrosion on shingles, we typically call it "granule loss" because all the granules have eroded off the shingle.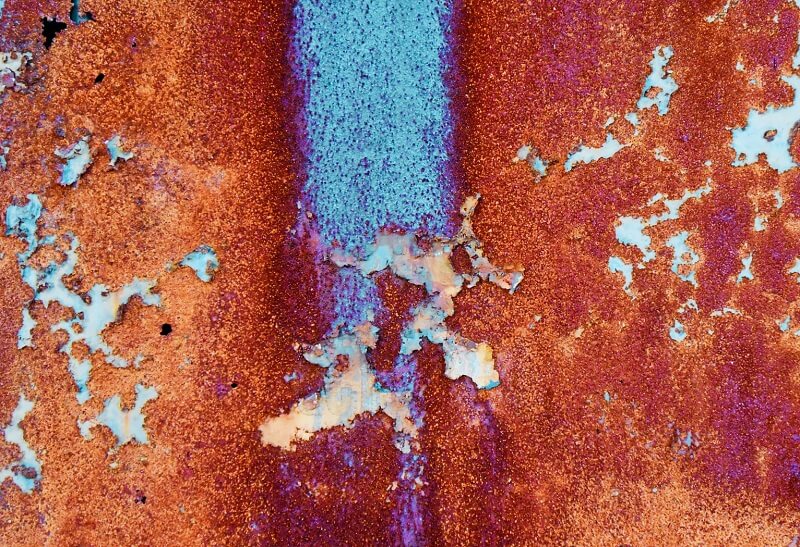 Here is how corrosion affects each type of roofing material.
Metal Roofing: As metal roof repair contractors, we see a lot of worn sealants and issues with flashing. These issues can usually be repaired and are not cause for a full replacement unless your roofer deems them irreparable.
Tile Roofing: Corroded tiles need to be replaced as soon as possible. When we see a tile roof with corrosion, it means that the roof is no longer as durable as it once was. It could be just a matter of replacing the damaged tiles, or you may need an entirely new roof. Your roofing contractor can help you make an informed decision.
Shingle Roofing: When a shingle roof is starting to corrode, we often see curling or granule loss. Shingle roofing has a quarter of the lifespan of metal and tile. So, more often than not granule loss and curling are signs that your shingle roof needs a full replacement.
In general, corrosion is a sign that your roof is aging or has experienced damage from a storm. Only a roof inspection can determine whether or not the corrosion is repairable or if you need a new roof.
And remember, if you think you need a repair or replacement, don't wait. Call Residential Roofing Depot today for more information. We are here to answer any of your roofing questions.
5. Replace Metal Flashings
Flashings are a thin metal material that goes in the creases and edges of your roof to direct water away from certain areas (i.e. your walls, chimneys, and roof valleys). They are a crucial protectant for all the vulnerable areas of your home. Flashings should be checked annually during your regular roof inspections to ensure proper functionality.
Damage to the flashings on your roof can create vulnerabilities in your roof where water can seep in. In addition to annual inspections, you should also make sure that your flashings are secure before any major storm hits your area.
Residential Roofing Depot offers free inspections and estimates. So if you do have damage to your flashings, we will let you know right away what the cost of repair will be. Don't wait to fix your flashings – it's easier to replace these than to repair water damage from a leak.
Roof Repair vs. Roof Replacement: How Do I Know Which One I Need?
Your roofer will determine whether your repairs are fixable, or if you need an entirely new roof. The roofing contractors will come onsite to do an inspection to assess the situation and make a decision based on their findings. During the inspection, they will look for the following problems.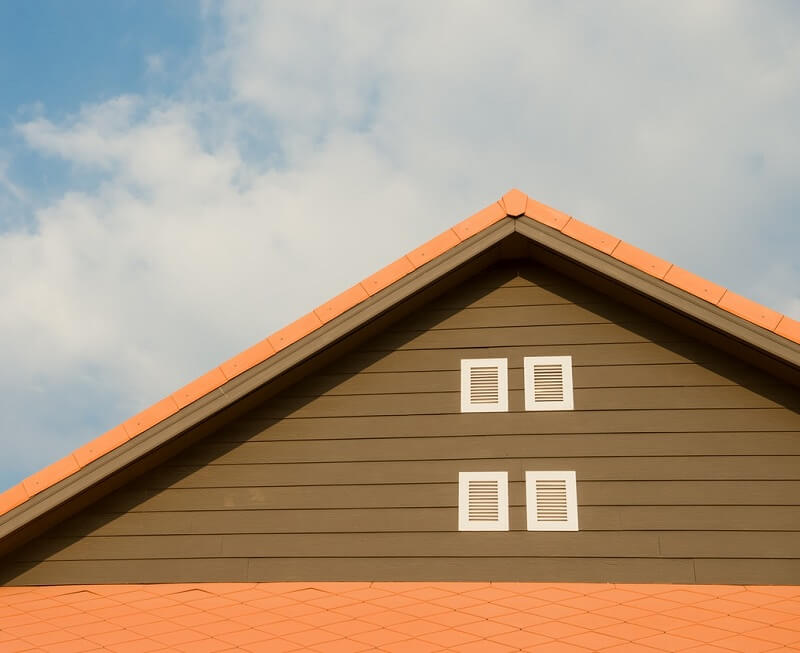 Visibly worn shingles
Cupped or curled shingles
Cracked shingles
New leaks or multiple leaks
Major visible damage from a storm
Poor roof condition found on an inspection
When your roofer sees any of these damages to your roof, they may deem it to be irreparable and strongly suggest a full replacement. If you disagree with your roofing contractor, you should get a second opinion from another roofer in Lakeland. Once you have received multiple estimates, you can compare them and make an informed decision. If you have any questions along the way, Residential Roofing Depot and our team of experts are here to help.
Best Roofing Contractor in Lakeland
Our roofing company has repaired and installed hundreds of high-quality roofs in Lakeland. We know that roof repairs and replacements can be extremely costly and we take all the care and precaution when we are working on your home. We never take this job lightly, because we know how vital your roof is to your home.
If you aren't sure whether you need roof repairs or a roof replacement, call Residential Roofing Depot to get the best value for your hard-earned money. We will provide you with the best quality of service from start to finish. After you get your inspection with us we'll be with you until well after your roofing services are finished. If you ever have any questions during the process, we're here to answer them for you.
You can trust that we will never hide any costs or fees from you – you'll know exactly what you're paying for before we even begin working on your home. We'll tell you about anything that could or will affect the final cost of your roof replacement.
Whether it is about the quality of the roofing material or the quality of the installation, we provide you with the best of the best. You can feel confident that our roofing technicians will carry out the entire project with the utmost competence, skills, and professionalism.
Give us a call today to get started – we're here to help you!