If you've never had to hire a roofing company, you may not know where to start. But there are many advantages to hiring a professional roofing company rather than doing it yourself.
First and foremost, make sure to hire a roofer that is licensed, insured, and has experience in commercial and residential roof repair and replacements. Cost alone should never be the deciding factor in choosing a contractor, as the quality may be sacrificed. You definitely don't want a roofer cutting corners on an important job.
You should choose several companies to speak to before narrowing it down to one. Ask about their process, experience, proof of insurance, and costs. A reputable contractor is communicative, detail-oriented, and thorough.
Follow these steps to finding and hiring a reliable roofing company to do all your roofing services for you.
1. Research Local Roofers
You should do thorough research when you are looking to hire a professional roofer. We recommend looking at their project gallery, checking their reviews, and asking previous clients about their service. These are just a few important things to look for when you are hiring a roofing company for your home or business.
Professionalism
Roofers should provide a certain level of professionalism when they work on your roof. Taking on a roofing job is no easy task and it should be taken seriously. This includes using safety protocols and addressing any questions or concerns from the property owner.
By talking to the roofing company's past clients, you can get a feel for how they operate and get their jobs completed. You want to work with a company that is open, honest, and transparent.
Number of Roofing Projects
Check their website and project gallery to see how many jobs they have completed, how many years they have been in service, and what types of roofing jobs they have done. For example, in most roofing companies' "About Us" section, you can find their history and more personal information about the owners. This gives you a better sense of who you are working with and what their roofing experience is like.
In their project gallery, you can see the types of homes and businesses they have worked on and you can specifically search for a project that is similar to yours. For instance, if you have a flat roofing system for your business, you can search through a company's gallery to look for a project where they worked on a flat roof. You could even take this a step further by contacting the business or homeowner and asking about the level of service they received.
Positive Reviews
You can find reviews on a company's website, as well as other review sites or business sites like Yelp, Google, Better Business Bureau, Angie's List, Home Advisor, and more. By searching through a number of sites for reviews, you can look for patterns in the types of comments people are leaving.
If you see a certain characteristic repeated over and over, you can safely assume this characteristic is true of the company – good or bad. (i.e. if many of their past customers have written "bad customer service" in their reviews, you should take note of it.)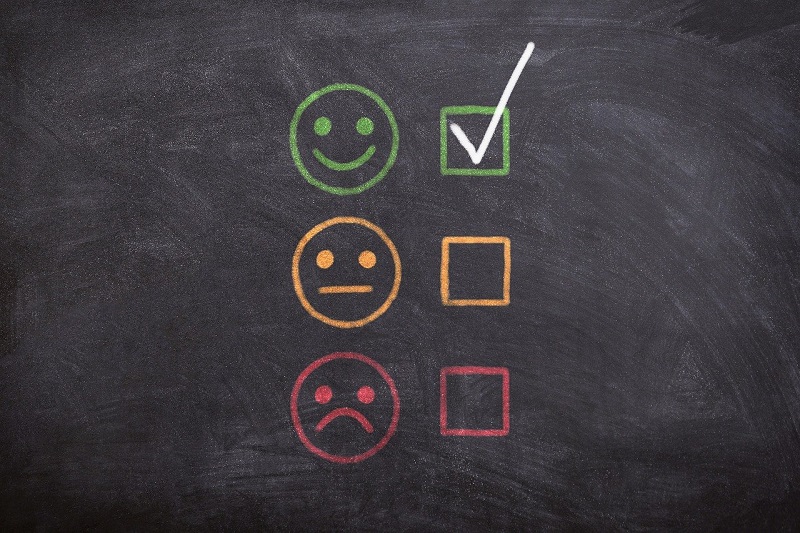 2. Get Multiple Quotes from Roofing Professionals
Start by looking at your local roofing companies. Call the roofing company or companies you want to work with to set up an inspection. Many roofers near Lakeland will offer free inspections and estimates with no obligation. Take advantage of these services so you can feel confident that you are working with the right company.
Do your research and/or call around to ask how you can start the process of getting your roofing services done. By researching multiple companies, you can get a better idea of their service and pricing. However, it's not just about the money.
There are a couple of things that you should look for in the quotes.
Affordable Roofing Services
After doing research, you will understand how pricing works with each company, which can help you in selecting a roofing company that fits your budget. You should look for discrepancies in pricing, and ask each roofer what the services entail. This gives you a better idea of the scope of the project and what you should expect to pay.
NOTE: Be cautious if you see an estimate that is much lower than others. It can be tempting to work with the cheapest roofer, but it can end up costing you more in the long run. If you work with a company that provides poor workmanship and does not properly repair or install your roof, it means more bills and roofing costs down the road.
Scope of Work
When you get your quotes, you should look at the service work that each company plans on providing. Compare it to the other quotes to see if the work listed is similar for all of them. If you notice one quote with a much larger or smaller scope of work than the others, this is a red flag. Be wary of a company that tries to provide you with more work than you need.
On the other hand, if a company provides you with a quote for less work than the other companies you are researching, you should wonder if they are cutting corners, or hiding the actual amount of work so they can charge you more later.
Timeframe for Work
Check to see what each company says for how long it will take them to complete your project. There shouldn't be a big discrepancy in the time it takes each company to complete the work, because the type of work they are doing should be similar.
If you happen to notice a company that says they can complete the work much faster, ask them about it. They should be open to having a discussion with you about the services they plan to provide you.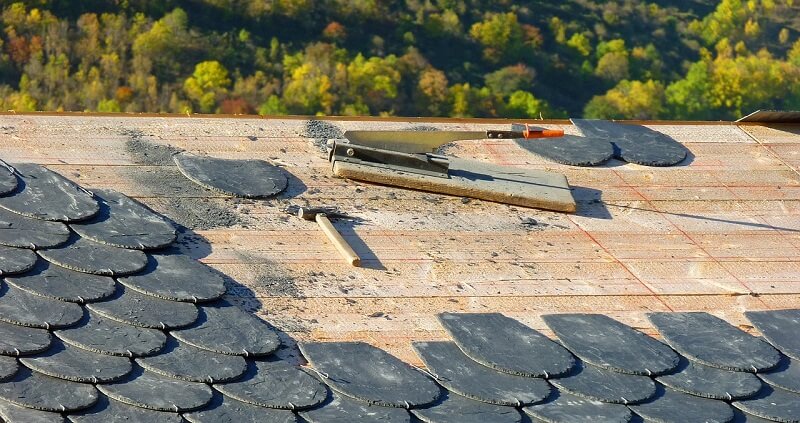 3. Check Better Business Bureau (BBB) Ratings
The Better Business Bureau is a dedicated agency that acts as an ethical marketplace for buyers and sellers. There are many rating elements that BBB takes into consideration when they give a business a rating grade.
They take things like time in business, type of business, level of transparency in business practices, and complaint volume into consideration when they rate a business. When BBB looks at complaint volume, they also look at how the complaints have been resolved so that you know how issues are handled within a specific business.
Using BBB when searching for a roofing company helps you understand not only the history of the business but their history in handling customer complaints. You can find detailed information about specific complaints and the whether the roofer took care of them satisfactorily, poorly, or whether they were ignored.
4. Look for Roofing Contractors With Credible Designations
Certain manufacturers will give designations to roofing companies who pass their requirements. For example, GAF has a top designation known as Master Elite®. Master Elite® Contractors make up only 2% of roofing contractors per market, so you can feel confident that you are working with a credible roofer in your area.
There are also trusted business sites, like Home Advisor, that offer badges and designations to businesses that have shown a history of positive reviews, and other factors as well. On Home Advisor, your business can be listed as a business that provides "Elite Service" or that has been "Screened and Approved" by their internal background check.
These kinds of designations give customers an added peace of mind that they are working with a trusted, credible roofer.
5. Use a Roofing Company that Can Provide Licensing and Insurance Information
It's important that your roofing company has liability and workers' compensation insurance as well as a business license to operate where you live. You should not be afraid to ask for proof of these things.
They should also be bonded. When a roof company is bonded, it means they have taken this extra step to give you added protection as their customer. It essentially holds the company accountable for completing the work they have agreed to complete.
Having workers' compensation insurance is important too because it means that your roofing company takes full responsibility in case of any injuries or fatalities on the job. Liability insurance also holds them accountable for any mishaps or missteps they make on the job. For instance, if your chimney is not part of the scope of their work but they do damage to your chimney, that is something they are responsible for, not you.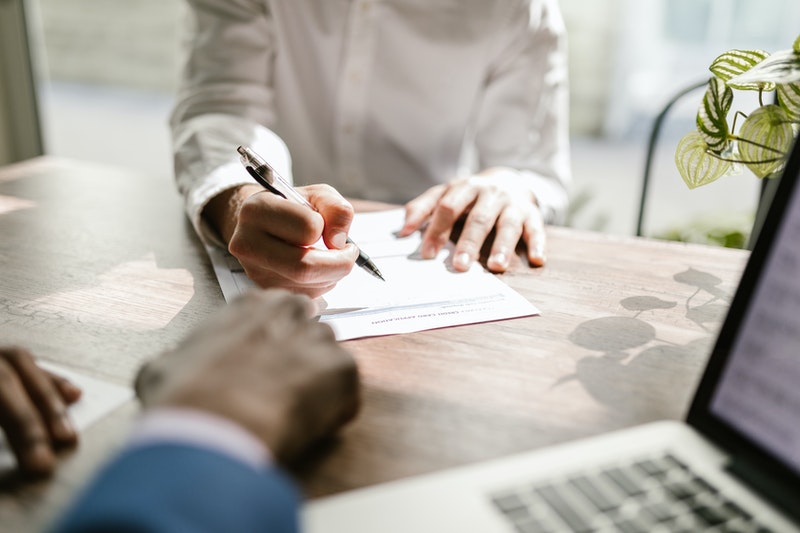 6. Ask about Safety Protocols
Do not be afraid to ask the roofers you are considering about their safety protocols. Especially during COVID, you want to ensure the safety of your home and family. But regardless of a pandemic, there are certain safety measures that all roofing companies should adhere to.
Safety Equipment
Your roofer's safety equipment should be up to date and properly working. Ladders should be stable and properly secured to something, all roofers should be wearing the correct personal protection equipment (PPE), and cords should be properly secured so no one trips over them.
Preparing Your Home
This is especially important if you are getting a new roof installed. Your roofing company should help you prepare your home and family for the roofing services. This means boarding up or covering up any areas of your home that will be exposed to the elements during the roofing job. It also means moving furniture that could get damaged when they work on the roof. Be sure to talk to your roofing contractors in depth so you understand the scope of the work.
Work with a Trusted Local Roofing Company
Remember: don't settle for just any roofer! You should do your research on several local roofing companies to find which one works best for you. And we feel confident that we can help you with any roofing job!
Whether you need a full roof replacement or a few simple repairs or anything in between, call Stronghold Roofing & Solar to get the best value for your hard-earned money. We will always provide you with the best quality of service from the initial inspection to the final finishing touches. After you get your inspection with us and choose us as your roofing company, we'll be with you until well after your roof replacement is complete. If you ever have any questions during the process, we're here to answer them for you.
You can feel confident that our roofing technicians will carry out the entire project with the utmost competence, skills, and professionalism. Whether it is about the quality of the roofing material or the quality of the installation, we provide you with the best of the best.
Give us a call today to get started – we're here to help you with all your roofing needs!