If you own a historic home, you know that there are certain challenges that come with maintaining the integrity of the property. One of the most important aspects of keeping a historic home in good condition is making the right decisions when it comes time for roofing service or roof replacement. This article discusses some things to keep in mind when choosing a new roof for a historic home.
What Is a Historic Home?
The first step in choosing a proper roof for a historic home is understanding what exactly constitutes a historic home. A historic home is any house, building, or structure that has been designated by the government as being of historical significance. This designation can come from either the state or federal government, and it means that the property is protected by law from being demolished or altered without permission.
There are a few different ways that a property can be designated as historic. The most common way is through listing on the National Register of Historic Places. To be eligible for this designation, a property must meet certain criteria related to its age, architecture, and historical importance. Other properties may be designated as local landmarks, which offers similar protections against demolition or alteration.
Why Is It Important to Choose the Right Roof?
Once you have determined that your property is indeed a historic home, it is important to choose the right roof for several reasons.
First, the roof is one of the most visible features of any building, and choosing an inappropriate roof can greatly alter the appearance of your historic home.
Second, the roof is responsible for protecting the rest of the structure from the elements, so it is important to choose a material that will be durable and long-lasting.
Finally, many historic homes are located in areas that experience severe weather conditions. Therefore, it is important to choose a roof that can withstand high winds, heavy snowfall, or other extreme conditions that may occur where the building is located.
What Type of Roof is Appropriate for a Historic Home?
There are a few different types of roofing materials that are appropriate for use on historic homes. Here are a few things to consider when choosing a new roof for an older home.
House Style
The most important consideration is that the material must be compatible with the existing style of the house. For example, if your home has a Gothic Revival architecture, using asphalt shingles would not be appropriate. Some common roofing materials used on historic homes include slate, tile, and metal.
Weight of Roofing Material
Another important consideration is the weight of the roofing material. Many historic homes were not designed to support the weight of modern roofing materials. Therefore, it is important to choose a material that is lightweight and will not put too much strain on the structure. Slate and tile are both relatively heavy materials, so they may not be the best choice for a historic home. Metal roofing is a good option because it is lightweight and available in a variety of styles that can complement the existing architecture.
Quality of Roofing Material
Another consideration when choosing a new roof for a historic home is the quality of the materials. It's important to use high-quality materials that will stand the test of time. This is especially important if you're planning on selling the property in the future. Using inferior materials could devalue the property and make it more difficult to sell.
Experience of Roofing Contractor
Historic homes can present unusual challenges when it comes to roofing, and not all roofers have the experience to properly install a new roof on a historic building.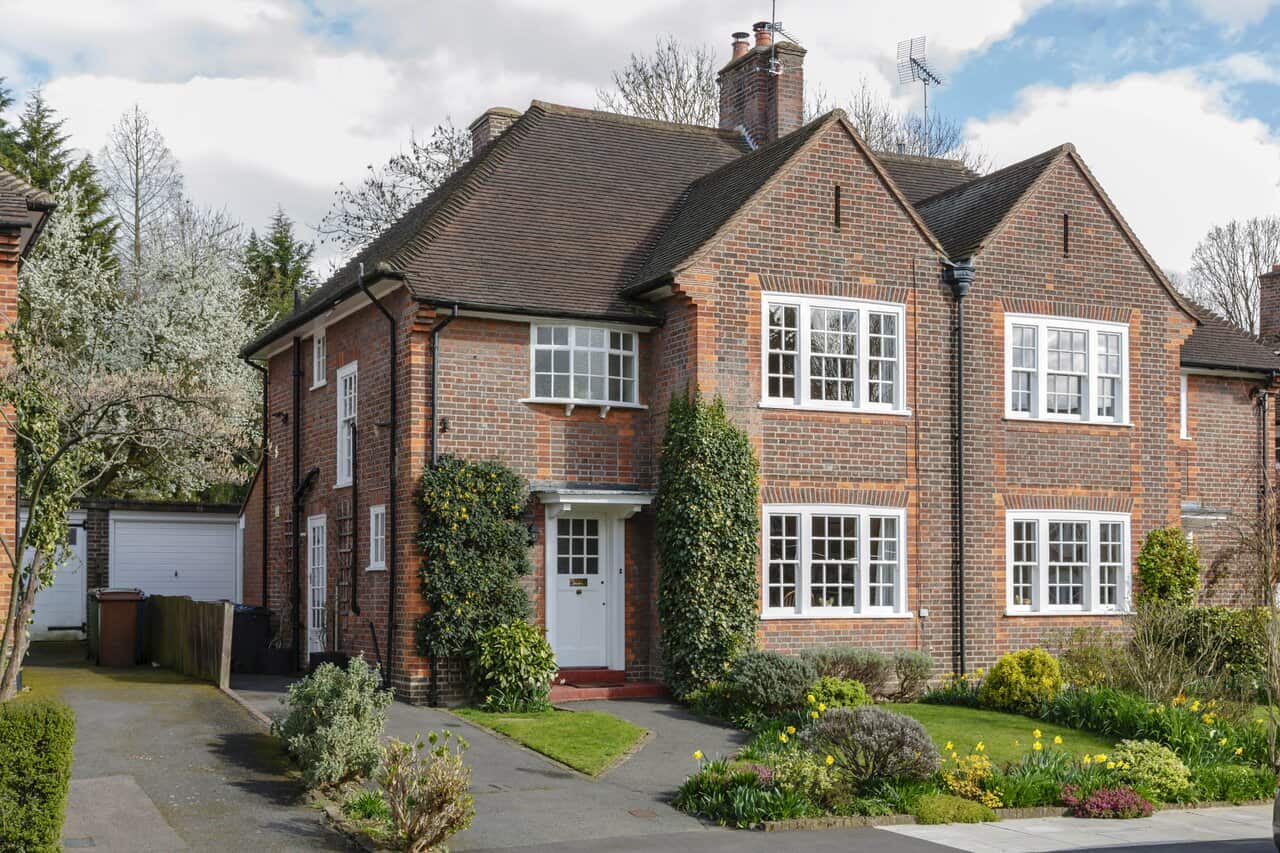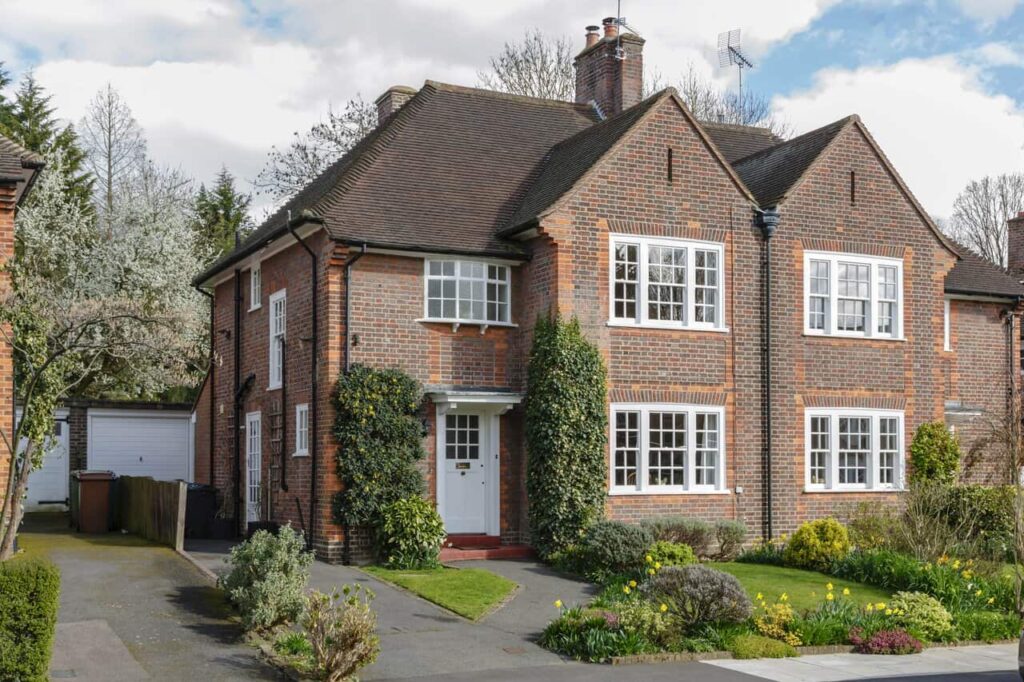 Are There Rules About Getting a Roof Replacement on a Historic Home?
If your historic home is listed on the National Register of Historic Places, there are certain rules that you must follow in order to get permission to replace the roof. These rules are designed to protect the historical integrity of the property, so it is important to follow them carefully.
In general, you will need to submit plans for the roof replacement to the State Historic Preservation Office for review and approval. Once you have received approval, you can proceed with hiring a roofer to do the work.
Roofing Materials Used on Historic Homes
Clay Tile
As early as the mid-17th century, clay tile was being used for roofing in the US. This type of roofing material offered several advantages, including fire resistance, an important consideration in an era when large fires had caused major damage in cities like London and Boston.
Eventually, the use of clay tile become common throughout the country. In parts of Pennsylvania, the tiles resembled ones found in Germany. In the Southwest, mission tiles crafted by Spanish missionaries were common.
Slate Roofing
Ruins from the mid-17th century Jamestown show that slate was used for roofing on some of the buildings there. This was likely fairly limited, however, as the slate was mostly imported from Wales – an expensive and time-consuming proposition.
When canals and railroads were built in the mid-19th century, slate began to be mined along the eastern seaboard of the United States between Maine and Virginia, making it much more available and less costly.
Slate offers a number of positive qualities that made it popular. It is durable, fireproof, visually interesting, and available in several different colors. It continues to be used today, though to a lesser extent due to its drawbacks – namely cost relative to other options, weight, and the need for specialized knowledge to install or repair slate roofs.
Shingles
While most people are familiar with the very common asphalt shingles used today, prior to the development of asphalt homes often used wood shingles. These were crafted differently in different parts of the country based, in part, on the availability of types of wood in each region. In the South, cypress and oak were common, while in the Northeast, white pine was most frequently used. Further west, the availability of red cedar or redwood made them a common material for roof shingles.
To help protect wood from weather damage and rotting, protective coatings were sometimes applied.
Wood shingles began to fall out of favor, especially in more urban areas, when less flammable options became available. Nonetheless, they continued to be used on Victorian-style country houses, Colonial revival, and Bungalow-style homes in the 20th century.
Metal Roofing
Metal became popular as a roofing material in the US during the 19th century.
Copper Roofing
Copper creates a unique visual style on roofs and was used on some of the country's most famous buildings, especially on domes or cupolas. Until sheet metal factories were developed in America, copper sheets were imported from England, making copper roofs a fairly expensive option.
Iron Roofing
Sheet iron was used as a roofing material in America starting in the late 1700s. Financier Robert Morris used it on his Philadelphia Mansion, which began construction in 1794.
Later, corrugated iron was developed, which stiffened the sheets, reducing installation time and allowing for a greater span. Zinc-galvanized roofing was being used by the 1850s, since the galvanizing helped protect the metal from rust.
So-called "tin roofing" (which was actually tin-plated iron) was not common in the United States in the 18th century, although it was used widely throughout Canada even before then. However, Thomas Jefferson chose a standing-seam tin roof for Monticello in the late 1700s, and it grew in popularity in later years.
Other Roofing Materials
While most of the roofing materials discussed above have been used for hundreds of years, it is important to also consider that some "newer" homes have historical significance. For instance, a home built any time after 1903 might have asphalt shingles, which are not usually associated with homes of historical significance.
As with other components of homes, roofing materials evolve over time. New manufacturing options become available, new technologies or efficiencies are introduced, and homeowners' tastes change over time. Even today's "newest" roofing materials will someday be historic!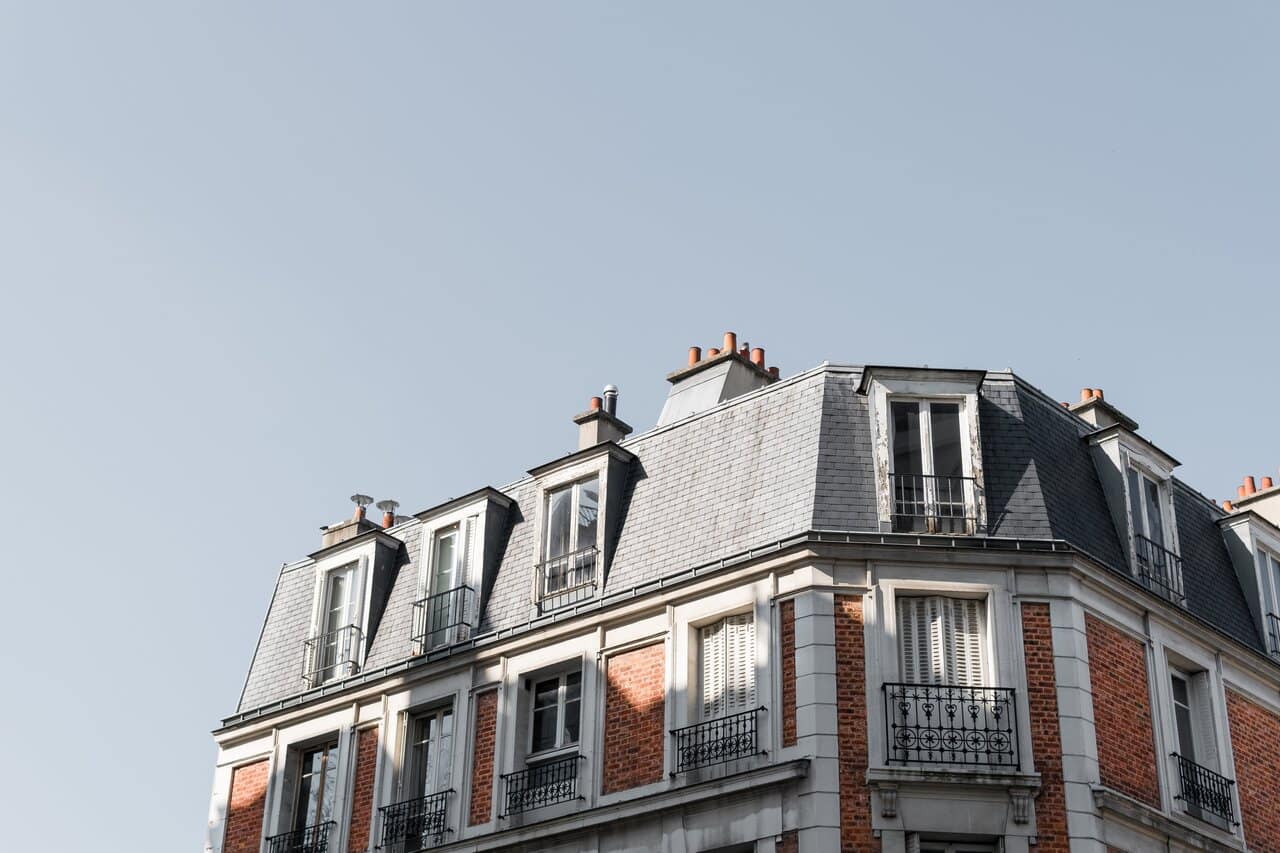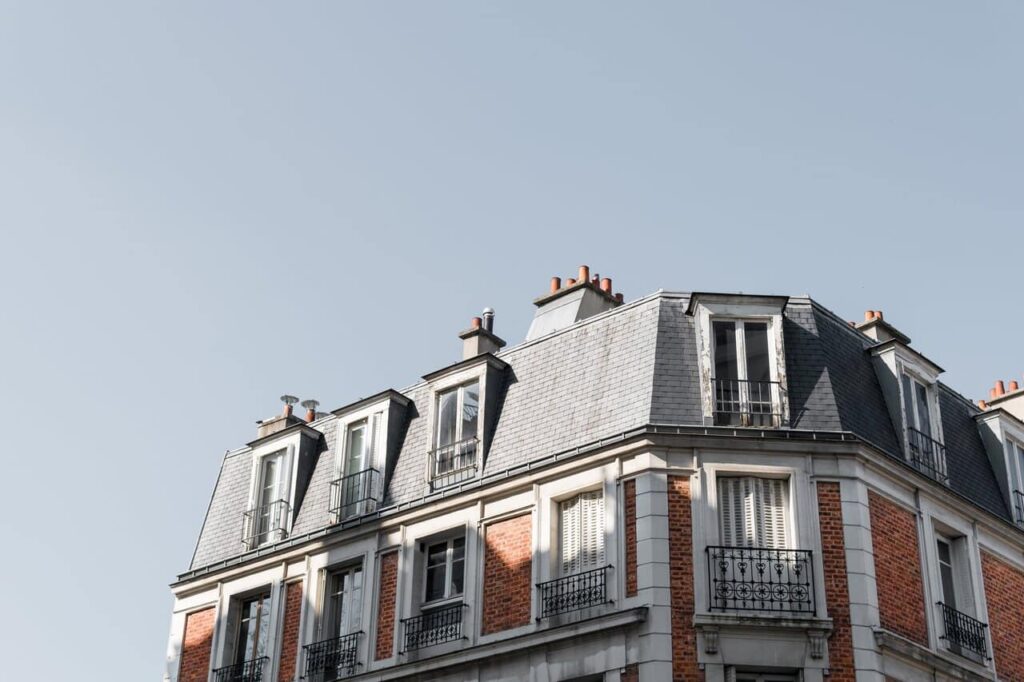 Hiring a Roofer To Do a Roof Installation on a Historic Home or Building
When hiring a roofing company to do a roof installation on a historic home or building, it is important to choose someone who has experience working with this type of property.
Not all roofing companies have experience working on historic homes and are familiar with the special considerations that must be made. For example, a roofer who is unfamiliar with slate roofs might not realize that individual slates can be replaced fairly easily. However, it might be necessary to remove a substantial portion of slates to replace flashing.
The importance of hiring a roofing company or roof contractor that is not only knowledgeable but also reputable to do the work cannot be overstated. This is particularly important if you are not familiar with roofing for historic properties. A reputable company will have the experience and expertise necessary to ensure that the job is done right.
Be sure to ask for references and look at examples of the company's previous project to ensure that they are qualified to do the job.
If you own a historic property, you should be prepared for the likelihood that the cost of any roofing work will be higher than average. This reflects the need for more experienced roofers as well as the value of having the special knowledge required to work on a historic home.
Once you have chosen a roofer, be sure to get everything in writing before work begins. The contract should spell out the proposed timeline, the specific materials that will be used, and the responsibilities of all parties, including cleanup and disposal of debris. Having everything clearly spelled out will help protect you in case there are any problems with the roof replacement project and ensure that everyone enjoys a positive outcome.
Roofing Service Throughout Central Florida
Whether you need roof work on a historic home or a modern commercial building, Stronghold Roofing & Solar in and near Lakeland, Florida can help.
We offer a full range of roofing services, from new roof installation to roof repair and inspections. And we can install and work on any type of roofing, including shingles, metal, tile, and flat roofing.
Our experienced team of roofers, combined with our commitment to providing the best quality craftsmanship, impeccable communication, and fair and transparent pricing, make us the best roofing company in Florida.
Contact us today for a free estimate.