Most people put very little thought into their roof unless there is a noticeable problem like a leak or other damage. However, even unseen roof problems can have major consequences, so it is wise to take steps to assess and maintain your roof.
The roof inspection cost is well worth it when you consider the average cost of a new roof. If roofers can do any necessary maintenance to help prolong the remaining life of your roof, you can save thousands of dollars in unnecessary costs.
Here are some of the benefits of having a roof assessment done by a certified roofing company:
Extend the Lifespan of Your Roof
Regardless of the roofing material used, all roofs have a finite life. Maintaining your roof can help ensure that it lasts as long as possible, saving you money in the long run. Regular roof inspections should be a part of your roof maintenance plan, since they can help you know what needs to be done to prolong the life of your roof.
Protect Your Roof Warranty
Most roofing materials come with a warranty from the manufacturer. Some warranties stipulate that regular roof inspections should be done every one to two years. Not getting the required roof inspections could result in the warranty for the materials to be declared void.
Your Safety
Doing a roof inspection yourself can seem like a good option, but it's important to keep in mind a few things. First, without proper training, some roof issues can be difficult to spot, so it is possible that there might be damage that you do not notice. Second, climbing on a roof can be dangerous, especially with certain kinds of roofing materials. Experienced roofers know how to be safe when they are climbing on or otherwise inspecting your roof.
Identify Issues with Workmanship or Materials
Since most homeowners purchase a home with the roof intact, they were likely not involved in the initial decisions about the roof, the roofing materials, or the roofing contractor. A roof inspection can help identify issues that were a result of poor workmanship or substandard materials in the installation of the roof, so that you can plan the best course of action.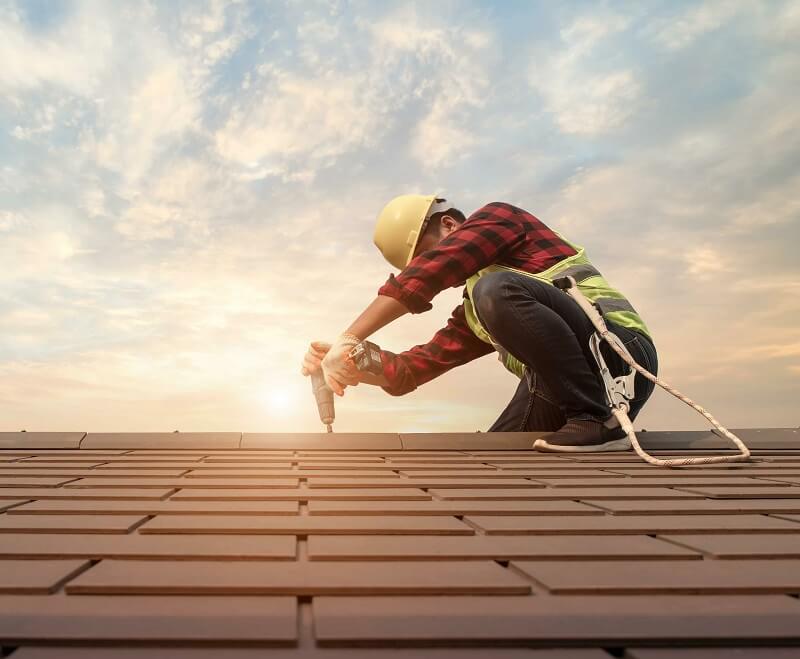 Helps You Plan for Future Costs
A full roof replacement is a significant investment for most homeowners, so it can be helpful to plan ahead for the eventual expense. A roof inspection can give you an estimate for how long it may be before a roof replacement will be needed.
Beneficial for Insurance Claims
With Florida's occasionally harsh weather conditions, roof damage is not uncommon. Hard rains and strong winds can easily cause roof issues. Having a recent roof inspection can show your homeowners insurance that the issue was caused by a coverable event and not long-term neglect if you need to file a roof insurance claim.
Awareness During Real Estate Transactions
Since a roof is a major investment, it is always a good idea to have a roof inspection done in the process of buying a home. Home sellers and their real estate representatives are required to disclose known problems, but it is beneficial for a potential buyer to know not only about problems with the roof, but also to get an estimate for how long before a full roof replacement or major repairs may be needed.
Spot Storm Damage
Rain, wind, and occasional hail can all cause roof problems in Florida. Hail damage, in particular, can be hard to identify for anyone not trained to know what it looks like. A professional roofer can spot storm damage before it becomes more serious.
Detect Gutter Issues that Can Affect the Roof
Roofers generally do more than just inspect your roof. While examining the roof itself, they will do a gutter inspection to ensure that there are no issues with the gutters and downspouts that would cause water to back up.
Check the Flashing
Damaged or worn flashing is one of the main culprits in roof problems. A roof inspector will check all the flashing and seals to ensure that it remains free of rust and in good working order.
Peace of Mind
Knowing the condition of your roof can give you confidence that the roof is structurally sound and capable of protecting the investment in your home.
What to Expect from a Roof Inspection
Although regular roof inspections are highly recommended, many homeowners neglect to do them because they are not aware that inspections can help spot and correct issues before they become costly. As a result, many homeowners do not even know what to expect from a roof inspection because they have never had one completed.
What is included in a roof inspection depends on the roofing materials (e.g., shingles, tile, or metal) and the reason for the inspection. Generally, a roofer will look for several things during a roof inspection: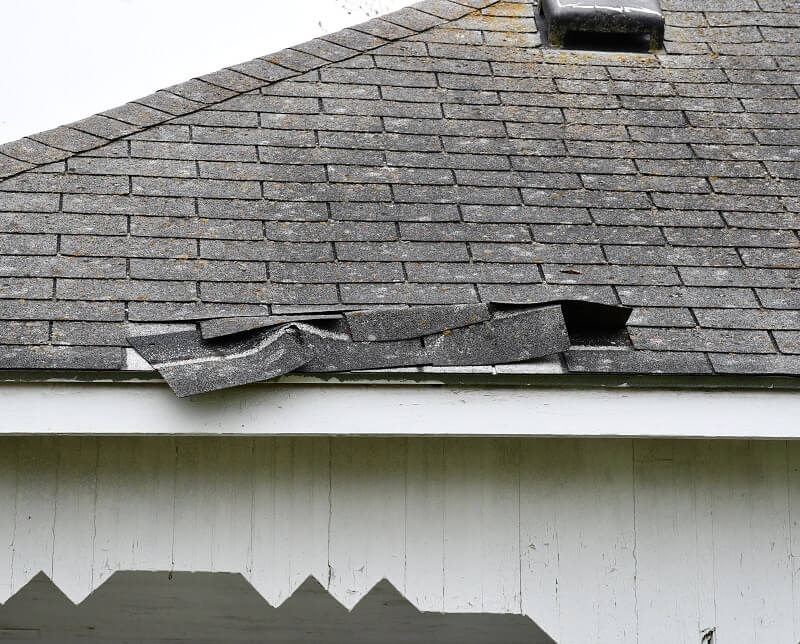 Water Damage
Water damage can be caused by many things. Gutters or downspouts can get clogged, which can cause damage to fascia or shingles due to water backing up. Faulty installation or repair of a roof by inexperienced or unscrupulous roofers can result in a myriad of issues, from improperly installed shingles to not flashing around roof projections properly to issues with roof ventilation. Water damage can also be caused by weather events, tree branches and limbs, or other hazards, which can be fixed by the help of a restoration company.
Deteriorating Asphalt Shingles
Roof inspectors look for asphalt shingles that are showing signs that they are nearing the end of their lifespan. As asphalt shingles age, the asphalt and mineral particles on the side facing the environment can start to wash off. Among other things, this might be indicated by an excessive amount of granules collecting in gutters and downspouts or around the base of the home.
Metal Roof Issues
Metal roofs expand and contract with temperature changes, so a roofer will be sure that the panels all remain intact and that the sealant has not become brittle or worn away completely. Metal roofing fasteners, critical for the stability of your roof, will also be inspected for integrity and proper installation.
Tile Roof Issues
The main issue that homeowners experience with tile roofs is due to the fact that clay tiles are vulnerable to breakage and concrete tiles can also be delicate. A roofer will inspect all the tiles to ensure that they are intact and unbroken.
Mold Growth
In Florida's humid weather conditions, mold can develop and spread quickly and on many different surfaces. In areas of your home like the chimney and the attic insulation, water can cause the growth of mold, which can indicate a roof problem that needs immediate attention.
Clogged Gutters
Excess loose shingle granules or debris can clog gutters and downspouts, resulting in water not draining as designed. Water pooling in gutters can not only damage the gutters but also can cause roof problems.
Flashing Issues
Flashing can pull back or be otherwise damaged, and Florida's frequent rain and high humidity can cause flashing to corrode. Both of these issues can lead to water seeping into areas that the flashing was intended to protect. A roof contractor will inspect all the flashing and the seals around valleys and roof projections to verify that it will continue to serve its function in directing water away from areas where it could cause damage.
When to Schedule a Roof Inspection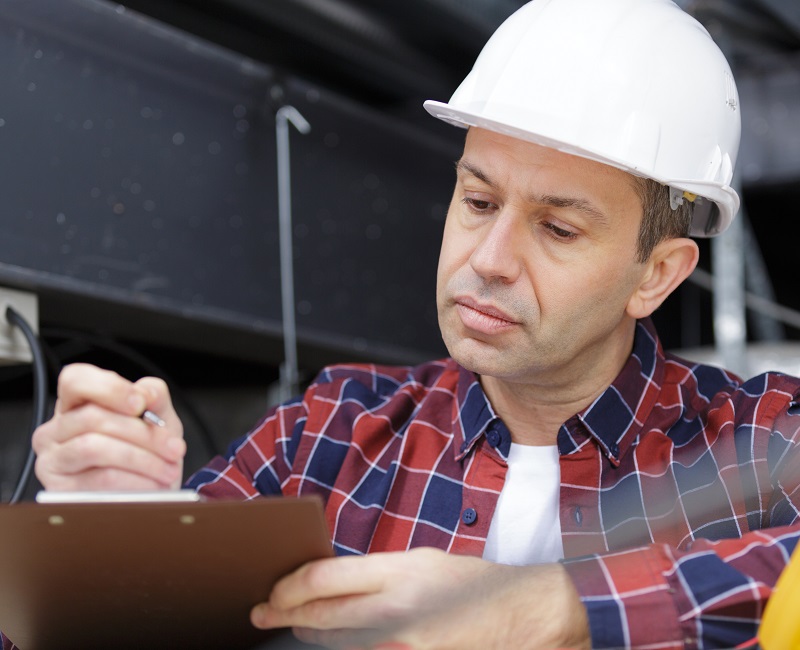 Homeowners often are unaware of the benefits of having a roof inspection, or they are not sure how often they should schedule one. Because your roof is not always front and center, it is easy to forget to schedule a periodic assessment, but the grim reminder often comes in the form of damage caused by roofing issues.
Here are the three times that a homeowner should schedule a roof inspection from a certified roofer:
When you suspect that there is anything wrong with your roof. Visible damage like wet insulation in the attic, stained ceilings, or a sagging roof are an obvious reason to immediately get a roof inspection done. However, even less obvious roof issues may be an early warning sign. A small spot on a ceiling can be a sign of much larger issues that have yet to become visible. Having a roof inspection can save you the headaches and costs of major repairs or full roof replacement down the road.
After a major weather event. Hurricanes, storms, and other weather events are all too common in central Florida. Damage to roofs can sometimes be extensive and obvious, but it also can be hard to notice until it becomes a serious problem. Getting a roof inspection after a weather event can give you peace of mind that your roof has literally weathered the storm.
On a regular basis. Roofs require maintenance like anything else in your home. A roof inspection can tell you what, if anything, needs to be done soon to protect your investment for the long term, and it can give you an estimate of how much longer you can expect the roof to last. A roof inspection every one to two years is recommended.
Many roofing contractors, like Residential Roofing Depot, will do a residential roof inspection for free. This provides all the benefits outlined above at no cost to you, the homeowner.
Free Roof Inspections in and near Lakeland
Having a professional roof inspection offers a variety of benefits:
Detect small issues before they become major problems
Keep your roof's warranty intact
Documentation if you need to file a homeowners insurance claim
Protect the investment in your roof
Personal safety
Give you peace of mind
At Residential Roofing Depot, we offer roof inspections at no cost and with no commitment to homeowners in and near Lakeland. Our trained roofers can identify any current or potential issues with your roof and provide unbiased recommendations for any work that needs to be done. We are a licensed, certified, and fully insured roofing contractor in the state of Florida, as well as a Home Advisor Elite Service Member.
If you need roof repair work or a full roof replacement, we can offer the best solutions for your specific situation. We offer roof financing options, and our roofing experts can help make the homeowners insurance process easier if you need to file a claim.
In addition to roofing inspections, Residential Roofing Depot offers emergency roofing services for any calamity that requires fast service and quick roof repairs. Our roofing options include shingles, tiles, and metal. Our qualified roofing professionals use only premium materials and quality tools to get the job done right.
We are lifelong Polk County residents, dedicated to improving our community by providing quality roofing services to those in Lakeland, Valrico, Winter Haven, Plant City, Brandon, Davenport, and across Central Florida. Contact us today to schedule your no cost, no obligation roof inspection today.