Looking at the homes around you here in central Florida, you will probably see a wide variety of roofing materials being used. Residential roofs can be constructed of a variety of different materials, and nearly all of them are used here.
Metal roofs can be made of steel, zinc, aluminum, or copper.
Tile roofs can be made of clay or concrete
Slate roofs are made of natural stone.
Shingles come in different materials.

Asphalt shingles usually consist of mineral fiber and fillers, with asphalt as the primary water-resistant ingredient.

Metal shingles are often made from steel with a zinc coating, but they can also be made from aluminum or copper.
Wood shingles or wood "shakes" are typically made of cedar, though they can also be made of redwood or other hard woods.
Metal, clay or concrete tile, slate, and shingles are the roofing materials most commonly in use throughout the United States. In Central Florida, 90% of residential roofs are made of shingles. That is because shingle roofing offers a variety of benefits, some of which are particular to our hot and humid weather conditions:
Shingles are lightweight. Because of their relatively light weight, asphalt shingles can be used on most residential roofs, including those that might be unable to support heavier materials like slate or clay tiles.
Shingles offer design options. From asphalt architectural shingles to metal roof shingles, house shingles come in a variety of styles and textures. This allows homeowners to choose the exact look they want for their home.
Shingles offer color choices. Most shingles come in a huge variety of colors. Homeowners can choose the one that works best with the rest of the home.
Shingles are energy efficient. A shingle roofing system includes underlayment, which can make your home more energy efficient. Homeowners can also choose a lighter or darker shade of shingles to help control the temperature of the roof surface, leading to less energy usage in the home.
Shingles are versatile. Many homes today have complicated roofs, with different angles and shapes. Asphalt shingles can work for nearly any residential roof because they can accommodate the varying forms better than other materials.
Shingles can withstand high winds. With Florida's volatile weather, high winds are not uncommon. Some shingles are designed to withstand winds of 110 mph or more.
Shingles can reduce external noise. Because of the composition of asphalt shingles and the underlayment used in a shingle roof, they have sound insulation properties.
Shingles can resist algae. Some shingles are algae resistant, which eliminates the black stains sometimes seen on roofs, particularly in humid environments like Florida.
Shingles are easy to repair and replace. Virtually every roofing contractor has experience with asphalt shingle roofs, so finding a roofer when you need a repair or a full roof replacement is easy.
Individual shingles can be replaced. Some other roofing options, like standing seam metal roofs are a bigger challenge if a problem arises, because sections that need replacing cover a large area of the roof.
Asphalt shingles are flexible. Adding in chimneys, skylights or other roof projections is no problem with shingles due to their versatility.
Shingles can be recycled. For eco-conscious consumers, it will be comforting to know that some shingle waste can be recycled. Some asphalt shingle waste is even used to build and repair roads.
Shingles are an affordable option. Roofs can be a significant investment in the value of a home. Asphalt shingles are often the most economical option both in terms of roofing material and labor. Because they are comparatively easy to repair, the cost of fixing issues that develop over time is also less.
How Do Shingles Work?
Like other roofing materials, asphalt shingles are designed to protect your home from rain, wind, and the sun's harmful rays. According to Asphalt Magazine, asphalt shingles are made of "a base mat or organic material (cellulose fibers) or inorganic material (glass fibers). The organic mat is saturated and coated with asphalt and then surfaced with ceramic-coated opaque mineral granules."
When installed, the layer of asphalt in asphalt shingles becomes sticky in the hot sun, sealing it in place to form a watertight seal.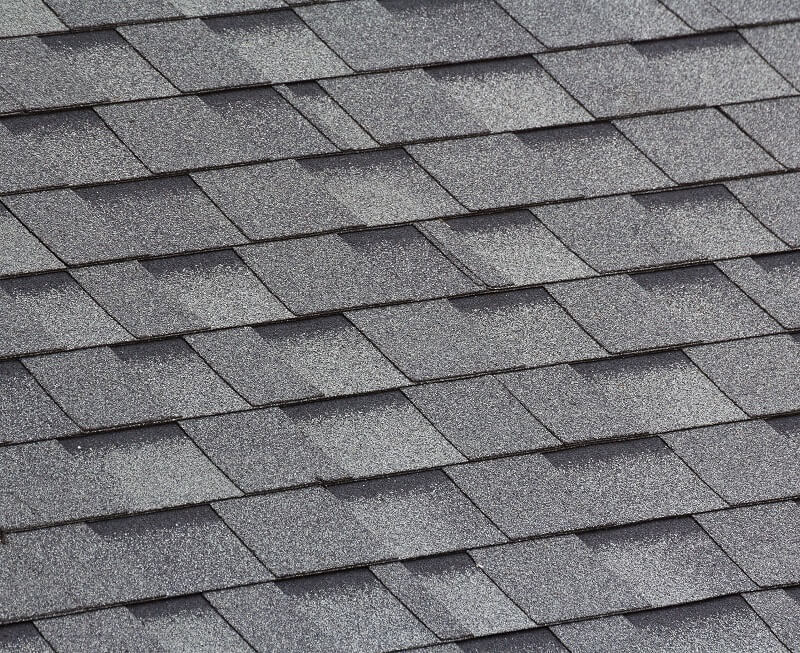 How Long Do Shingle Roofs Last?
The expected lifespan of a shingle roof depends on factors such as type of material used in the shingles, thickness of the shingles, and environmental factors.
Asphalt shingles vary widely in their expected lifespan but are generally expected to last 15-30 years. Manufacturers' warranties can vary, however. Florida's hot and humid conditions, combined with our occasional serious weather events, means that homeowners in the Sunshine State might reasonably expect their shingles to last on the lower end of the manufacturer's estimated range.
Metal shingles are often made of the same materials used in standing seam roofs. Their lifespan is estimated at 40-70 years.
Wood shingles or wood "shakes" can be expected to last about 30 years with annual maintenance in less humid areas. Florida's high humidity can shorten the expected lifespan considerably, however. Wood shingles are also susceptible to mold, algae, and moss caused by humidity.
Roof Inspections Can Prolong the Life of Shingle Roofs
One important element of the life expectancy of a shingle roof is how frequently roof inspection and roof maintenance is done. While many homeowners neglect to consider the need for inspecting and maintaining their roof, the fact is that catching small issues before they become larger can greatly extend the life of any residential roof.
Routine inspections can detect a variety of issues including:
Weathering and aging. Especially in Florida, all roofs suffer from the heat and humidity, and aging is a natural part of any roofing material. However, an inspection can identify potential issues from weathering before they become more serious problems.
Needed repairs covered by warranty. Roofing materials are built to manufacturers' specifications, and the warranty offered by them covers damage that is a result of the manufacturing process or material defects. An inspection can help a homeowner know if they have a roofing issue that would be covered by the manufacturer's warranty.
Storm damage. It is simply a fact of living in Florida that there will be hurricanes, high winds, and hard rain. An inspection can catch any damage that may not be apparent to the untrained eye.
What Are the Best Roof Shingles?
Choosing the best roof shingles for your home, of course, depends on your needs, the structure of your roof, your personal preferences regarding style and color, and your budget. Obviously, if you need to do repairs to an existing roof, the same type of roofing material would be used, since mixing roofing types is not recommended.
If you are considering a full roof replacement and have narrowed the options down to shingles, but you are not quite sure exactly which type would work for your roof, contact a qualified roofing contractor. A professional roofing company will have various options and can show you the different types of shingles, explain the pros and cons of each, and provide you with an estimate for how much your project will cost. They will be able to advise if your choice will work for your specific roof, and they may even be able to show you photos of other homes with the exact shingles that you are considering for your home's roof.
If you are looking for asphalt shingle roofing, an important element to consider is that there are two main types from which to choose for your home's roof. Both are common in central Florida, though many homeowners are unaware of what the difference is.
Three-tab shingles are typically the most affordable option of all roofing types. They are designed so that a single piece has the appearance of three different shingles. They can be seen on homes throughout central Florida, as their affordability and general durability make them the most common roofing material in use here.
Architectural shingles can also be seen on many homes in and around central Florida, especially on newer homes and on residences that have had recent roof replacements. Architectural shingles offer better performance and longevity than three-tab shingles because they are thicker and more durable. They are also often favored by homeowners who prefer the aesthetics of their multi-dimensional appearance over the flatter appearance of three-tab shingles.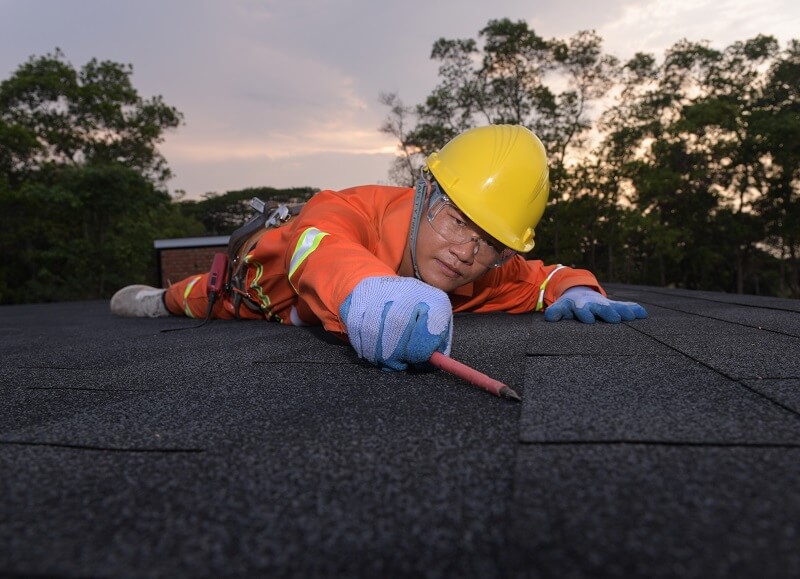 Shingle Roof Inspections, Repairs, and Replacements
If you have a shingle roof that needs repairs or if you need a complete shingle roof replacement, contact Residential Roofing Depot today. We can come to your home to do a free inspection of the roof and provide you with information about all the options that you have.
Because we have been working with asphalt shingles for years, our roofing professionals know exactly what you need and how to make sure that your roof lasts as long as possible. In addition to shingles, Residential Roofing Depot offers all the roofing services you need:
Roof inspections
Roof repairs
Full roof replacements
New construction roofing
Mobile home roofing
Residential roofing
Commercial roofing
In addition to shingle roofing, we offer metal roofing, tile roofing, and flat roofing. We do
roof inspections at no cost and with no commitment to homeowners.
At Residential Roofing Depot, we only use manufacturers that have shown continuing commitment to improving quality and affordability of their products, including GAF and Owens Corning. Using asphalt shingles from top-rated manufacturers, combined with our superior knowledge and expertise, will give you a beautiful roof for years to come.
If you contact us to get an estimate for a roof repair or roof replacement, we will work with you to find the most affordable shingle that works for your house. We will clearly present all your options and let you decide. Often, budget asphalt shingles are just as durable as expensive ones, so they may be the best choice for your situation. We will never try to upsell you; we will only recommend a more expensive option if it will better meet your needs over the long term. Ultimately, of course, the choice is yours to make.
Residential Roofing Depot is your local roofing company in Lakeland. We bring to the table not only roofing experience, but experience in other areas critical to your project's success. We walk you through every step of the roofing process, from an insurance claim if there is one, to roof financing, to choosing the roof that makes the best investment in your home.
We are lifelong Polk County residents, dedicated to improving our community by providing quality roofing services to those in Lakeland, Valrico, Winter Haven, Plant City, Brandon, Davenport, and across Central Florida. We are a licensed, certified, and fully insured roofing contractor in the state of Florida, as well as a Home Advisor Elite Service Member.
Contact us today to schedule your no cost, no obligation roof inspection today.