Tile has become a popular material for roofing in some parts of the United States, including Florida. Tile's enduring beauty, durability, and its resistance to extreme heat and salt air make it an ideal roofing solution for some homes, particularly in the Sunshine State.
According to the Tile Roofing Industry Alliance, "Tile roofs have the lowest life-cycle cost of any other roofing material. Centuries-old tile roofs still endure today."
In fact, tile roofing material has a very long history. According to the National Park Service, its origins may go back as far as 10,000 BC in China. In the United States, remnants of clay roof tiles have been found in the 1585 settlement of Roanoke Island in North Carolina.
The long history of tile roofs speaks to the many benefits that it can provide, even today. Here are a few benefits of tile roofing:
Long life expectancies. Depending on the type of tile and the climate in which it is installed, tile roofs have long life expectancies. Some types of tile roofs can be expected to last more than 100 years, though that is great than the norm.
Eco-Friendly. The tiles used in tile roofs are made from earth minerals, rather than synthetic materials. In addition, waste products from tile roof installations and repairs do not go to landfills. Tile roofs may qualify for LEED certification. These factors make tile roofing one of the most environmentally friendly roof options.
Energy efficient. Tile roofs are more energy efficient than other roofing alternatives. This is partly because they create an indoor air temperature that is more stable, which allows air conditioning to function more effectively – an important consideration in Florida. Some research has been done that suggests that tile roofing's overlapping design means that less heat (as much as 70% less!) flows into the attic. This can lower energy costs by as much as 20% for homeowners.
Design flexibility. Though most often seen on homes with a Mediterranean, Mission, Southwestern, or Spanish style, tile roofing can actually fit any architectural style. Tile roofing tiles can also be made to resemble other roof options like slate tiles or wood shakes.
Color options. Homeowners often think of tile as being a terracotta color, which it is naturally. However, both clay and concrete tile actually come in a wide array of colors, shades, and tones, offering many choices.
Lower maintenance costs. Maintenance costs for tile roofs are generally lower than other roofing options over the long term. Because cement and clay tiles do not absorb heat, they are less affected by Florida's sometimes extremely hot weather. In fact, some people consider tile roofs to be virtually maintenance free.
Good investment. Tile roofs can be good for the resale value of a home because prospective buyers know that the home's roof is likely to last for a long time. Unlike an asphalt shingle roof that may have only a few years life left when a house is being sold, a tile roof will likely have a remaining lifespan of many years or even decades.
Ease of installation. Although tile roofs can look complicated, for roofers who are trained in how to install tile roofs, they can actually be one of the easier roofing systems to install, which means less labor cost to the homeowner.
Ease of repair. While tile roofs' strength and durability generally mean that they do not require a great deal of ongoing maintenance, tiles can be damaged or break in Florida's harsh weather conditions. When repairs are needed, they often only require replacing tiles, which can be done individually.
Comparison of Roofing Materials
Every type of roofing material has pros and cons. Here is how tile roofs stack up against the other options.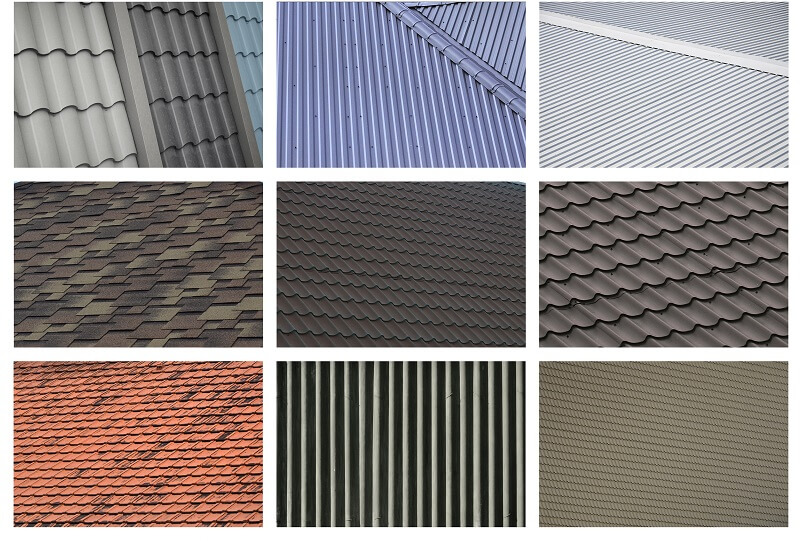 Tile Roofing Versus Asphalt Shingles
Tile has a much longer life expectancy than asphalt shingles, which are typically expected to last 30 years or less compared to the decades-long life expectancy of tiles.
The initial investment in tile is undeniably much greater, though tile often proves to be the most cost-effective option over the long run due to its durability and the limited need for maintenance.
Compared with many types of asphalt shingles, tile roofing is more energy efficient when installed properly.
Tile Roofing Versus Metal Roofing
Like tile roofs, metal roofs are resistant to extreme weather conditions. The expected lifespan for metal roofs is typically 40 to 75 years, which is significant but less than tile.
Metal roofs can be relatively expensive, but less so than most tile roof installations.
Metal roofs offer energy efficiency, but typically less than tile roofing.
When homeowners consider which material they want their roof to be, they should always work with a qualified roofing contractor.
Roofs are a big investment and one of the most important components of a home, and there are many decisions to be made beyond simply choosing shingles, metal, or tile. For instance, does the material of choice require any specific structural framing or code considerations? Will the material work with the pitch and shape of the roof? Is the material uncommon in the area? Will it withstand the environmental conditions of the home's location?
Tile Roofing Material Options
All types of roofing materials come in different options, and tile roofing is no exception. While many people think of tile roofs as the typical Mediterranean or Spanish style roof, they in fact can be quite a bit more versatile.
Among the many options is the type of material itself. Generally, roof tiles are made of one of three kinds of materials:
Clay Tile
To produce clay tile roofing materials, clay is molded and then baked, forming a strong and impenetrable material. The temperature and the length of time that the tiles are heated determines how dense they become.
The high temperatures used in the process essentially bake in the color as well, meaning that it will not peel or fade.
Concrete Tile
Made from a mixture of water, sand, and cement, concrete tiles are molded under high heat and pressure, making them strong. Concrete tiles are very versatile when it comes to styles and texture because it is possible to paint them to create a custom look.
Concrete tiles can be flat (no curves), low profile (slight curve), or high profile (large curve.) Their versatility is demonstrated by the fact that they can be made to have the appearance of clay or slate tiles.
Slate Tile
Slate roof tiles are made from natural stone, which offers a very distinct appearance. According to the National Slate Association, slate is first split or sawn, then made to an even thickness, and sometimes "torched with a gas flame and bombarded with freezing water."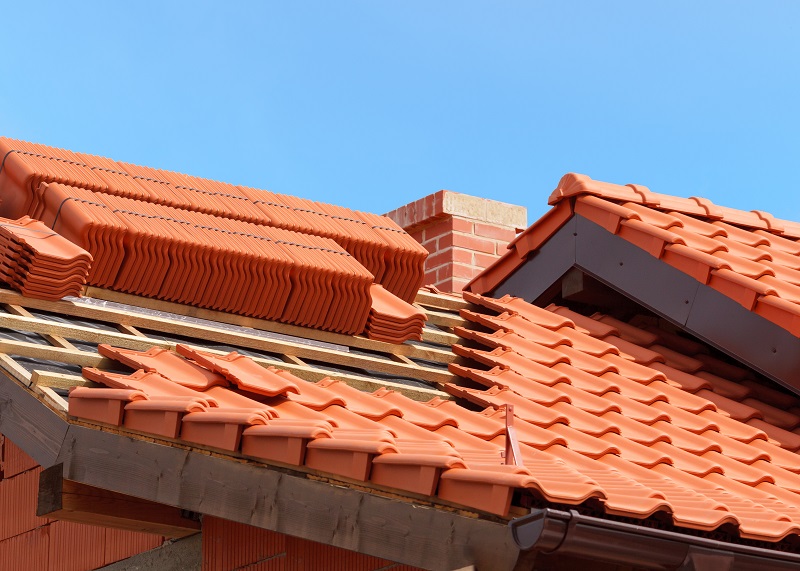 Tile Roof Inspection
All types of tile roofing materials are extremely durable, with some likely outlasting the homeowners themselves. However, their durability and long life expectancy do not mean that tile roofs cannot sustain damage or that tile roofs do not require inspections.
To preserve the significant investment in a tile roof, homeowners should have periodic roof inspections by a certified roof inspector.
A roofing contractor with experience working with tile roofs can examine it to be sure there are no problems currently – and that there are no signs of future problems. You may also want to have a roof inspection after installation of any new elements of the home that impact the roof.
While tile is becoming more popular in Florida, its upfront cost means that it is still somewhat less common than the much less expensive asphalt shingles. Thus, not all roofers have the experience to do a home roof inspection if the roof is cement or clay tile.
There are many unique factors for tile roofs that an inspector needs to be aware of. For example, despite the general durability to the elements that tile possesses, some tile roofing materials cannot withstand being walked on.
An inexperienced roofer could inadvertently damage the home's roof just by trying to inspect it. For this reason, it is very important to get a tile roof assessment from a certified roofing professional who understands the unique characteristics of the materials.
What to Expect from a Tile Roof Inspection
The roof inspector will scan the tile roof checking for:
Missing or damaged tiles, since these could allow water to seep into the underlayment, causing erosion, possible leaking, and also inviting infestation by pests.
Flashing on tile roofs is unique, so an experienced inspector would look for whether the installation was done correctly and whether there has been any damage since then.
Debris between the tiles can ultimately cause damage by allowing mold and lichens to grow and thrive. A tile roof inspector will recommend that you remove any branches, twigs, leaves, or other debris from the roof to maintain its longevity.
Fascia boards are made of wood that can rot due to water damage. Because tile roofs last for a very long time, it is possible that they may outlast the fascia.
A sagging roof could indicate that the roof structure was not intended to hold the heavy weight of tiles. It could also indicate that the structure of the roof has weakened over time and may need repairing.
An inspector should provide roof inspection reports detailing what, if any issues there are and which need to be resolved soon. Fortunately, tile roofing repairs are generally relatively simple compared with repairs for other roofing materials.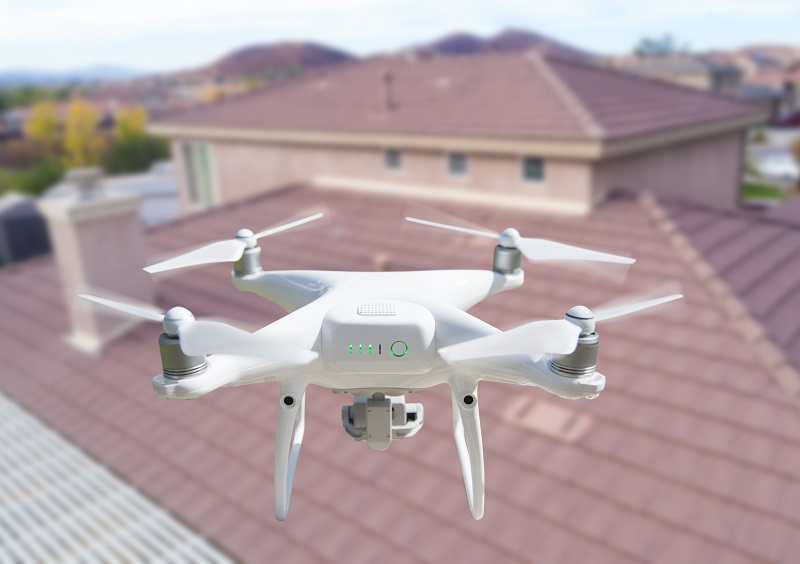 Tile Roofing Inspections and Installation in and near Lakeland
Residential Roofing Depot has experience inspecting, repairing, and installing tile roofs of all types. We recognize that a tile roof is a big upfront investment, and we always want to ensure that our roofing customers are satisfied with the quality, professionalism, and value that we provide.
We source tile from only top manufacturers like Eagle Roofing Products and Boral Roofing, giving you a big selection of materials, colors, and styles. Our roofing experts can explain the options, answer questions, and give you a free estimate for having a tile roof installed, repaired, or inspected.
Understanding that roofing is a big investment for most homeowners, we offer roof financing, which provides one option for paying for your project.
Our roof finance experts can walk you through the simple process, from checking rates to the funding of the loan. Loans through our financing partner, Hearth, have fixed rates and terms, and there are no prepayment penalties.
The founders of Residential Roofing Depot are lifelong Polk County residents with experience in not only roofing, but also finance, insurance, real estate, and home improvement. We guarantee that we will personally make sure that you feel informed before you make decisions and comfortable after you make them.
We offer installation, repair, and inspection of shingle, metal, and flat roofs in addition to tile roofing. Contact us today for any of your roofing needs.