It is probably no surprise that, as the "sunshine state," Florida ranks among the top states in the country for residential solar panel installations. As with the rest of the United States, Florida can expect to see continued growth in residential solar power as prices for roof-top systems decline, interest in sustainable and renewable energy increases, and incentives make solar power more attractive than ever before.
Homeowners in Lakeland are finding that installing solar panels can provide great benefits, including efficient, "clean" energy and cost savings. Because they work on asphalt shingle roofing, tile roofs, and metal roofing, a roof-top solar power system can be installed on most homes.
However, there are some important things to consider when it comes to solar panels and your roof.
One of the biggest questions when it comes to roof-top solar panel system is – can a roofer remove solar panels? If your roof needs repairs or replacing after solar panels are installed, will your roofer be able to do the entire job, or will another contractor be needed to remove and reinstall the solar panels?
Because solar panels typically have a lifespan of 30 years or more, they might outlast a roof, particularly shingle roofs with shorter expected lifespans of 15 to 20 years. This means that it is not unlikely that roofing issues may arise during the life of the solar panels. If this happens, you must first decide if you should repair, patch, or replace your roof.
Roof Replacement – Can a Roofer Remove Solar Panels?
A roof replacement is a costly investment, and one that most homeowners do not relish. However, the comfort of knowing that your roof is sound and will last at least 12 to 15 more years – or potentially far more – while providing shelter for your family cannot be overlooked.
However, if your home has a roof-top solar panel system, you may be wondering how that impacts the re-roofing process. Will your roofer be able to remove the solar panels? Will the solar panels impact the cost associated with the roof work?
Solar panel installations are generally done by specially trained technicians. These technicians are trained to understand the complexities that can be involved with the installation process. They must handle not only fastening the panels to the roof, but also the electrical connections and interconnections between panels. In Florida, the panels must be able to withstand potentially harsh wind and rain conditions, so the initial installation is very important.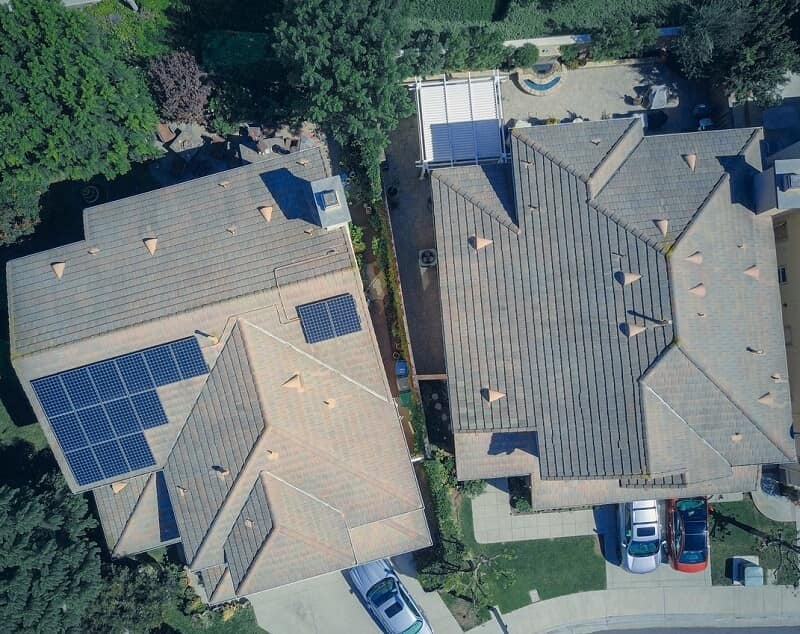 However, when it comes to removing and reinstalling solar panels that have been professionally installed, an experienced roofing contractor should be able to handle the job. Solar panels today are typically installed with a mounting system that is straightforward and easy to remove and replace. The cabling is also easily detached, so removing solar panels is a job that can be done by most licensed roofers.
Having your roofer handle the solar panel removal will most likely save you, the homeowner, both money and time. Rather than trying to juggle two contractors, you can deal with just one. Removing and reinstalling solar panels does require additional work, so there will be some added costs compared to a project without roof-top solar, but the cost savings from utilizing solar should easily absorb the additional costs involved in the roof replacement.
An experienced, licensed roofing contractor can provide all the information you need to make an informed decision about your roof, with or without solar panels.
What if It's Just a Roof Repair – Can a Roofer Remove Some Solar Panels?
If resolving your roofing issue requires a repair and not a complete roof replacement, then you will need to work with a roofer who can help you evaluate your options. They will do a thorough inspection and can explain not only the roof issues, but also whether any of the solar panels need to be removed temporarily to facilitate the repairs.
In some cases, it might be possible to work around the solar panels, but your roofing contractor can explain what is best in your specific case. If some of the solar panels need to be removed temporarily during the repair and then reinstalled, a qualified roofer should be able to handle the job. For local homeowners, you should contact a roofing company in and near Lakeland who can evaluate the situation and explain your options.
Before Getting Roof-Top Solar – Is My Roof Solar-Panel Ready?
Because residential solar power systems are becoming increasingly popular, more homeowners are exploring the possibility of installing one at their home. It is important that homeowners who are interested in a roof-top solar panel system have a complete roof inspection done prior to starting a new installation. A roof inspection from a qualified roofing company can help determine the approximate remaining lifespan on an existing roof.
Roofing materials last for different lengths of time, but there are many other factors to be considered when evaluating the remaining lifespan of your roof as well. Is the roof fully exposed to hard rains and winds, or is it partly shaded and protected? Have there been weather events that, while not causing severe damage, might have shortened the roof's remaining life? It is wise to seek qualified advice rather than just relying on the stated lifespan of the roofing material used on your residence, because an inspection will tell you the true status of your roof currently and not just the theoretical time remaining.
If the roofing contractor indicates that the expected lifespan of your roof is only a few years, consider replacing it before installing solar panels. There is a cost associated with installing solar panels, and another cost if they need to be removed. Removing solar panels during a re-roofing adds extra expense to the project, so it's best to minimize the need for that if possible. Getting a new roof before incorporating the solar panels allows you to avoid incurring that added expense in just a few years. (You should also consider that, in addition to the expense for removing and reinstalling the solar panels, you will be without solar power for several days or more during a roofing project, which will mean temporarily higher utility costs.)
Our experienced roofing technicians would be happy to give you a no-cost, no-obligation roof evaluation. As a Lakeland-based roofing company, we have experience in helping homeowners always make the best choices for their roofing needs.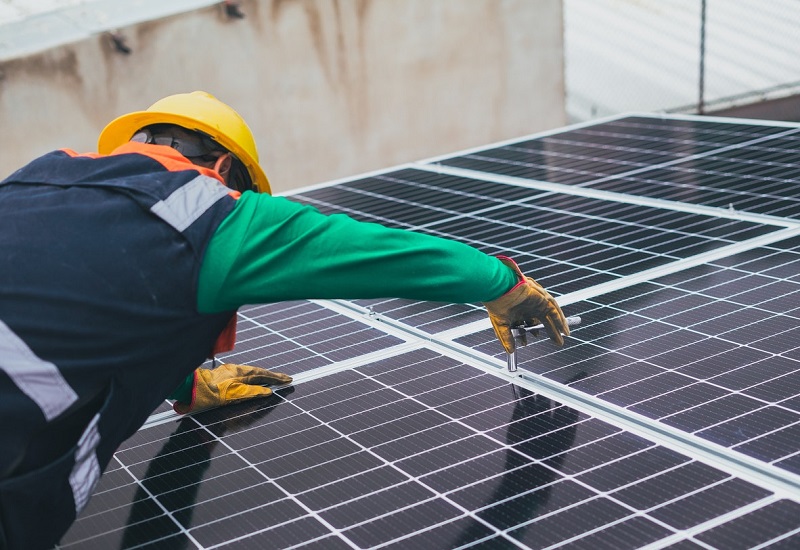 Do Solar Panels Cause Roof Damage?
One of the questions that is often asked about roof-top solar panels is whether they are bad for your roof. This concern is understandable, since solar panels are installed by drilling holes in the roof for large lag bolts that keep the solar panels in place, even in the windiest conditions in Florida.
While the idea of someone intentionally drilling holes in your roof might sound worrisome, professional solar panel installers will ensure that the mounting system not only keeps the solar panels in place during Florida's high winds but also does not cause damage to your roof.
One interesting side benefit of solar panels is that they can actually extend the life of a roof. By protecting the roofing material from Florida's bright sun, they act as a protectant. They can also help cool the roof surface by providing shade.
Is Solar Worth It?
Solar panels can cut your energy costs and reduce your home's carbon emissions. In Lakeland and other parts of Florida, sunny days generally outnumber days that are not sunny, so solar is a viable option. Advances in solar technology and declining prices contribute to the appeal of using roof-top solar in residential homes as well as businesses.
A reputable provider of solar panels can help you determine not just the cost of installation, but also the potential future savings in energy usage and dollars. They can also provide guidance on any incentives or rebates that might impact the financial calculation of how long it will take to recoup an investment in solar energy.
Eco-Friendly, Energy Efficient Roofing Options
Homeowners who are interested in harnessing the power of the sun for residential energy may also be interested in knowing about sustainable roofing solutions. There are pros and cons to all roofing materials, but some are more eco-friendly than others. For instance, metal roofing is considered energy efficient because it reflects heat instead of absorbing it, and its durability means that it can last for 70+ years. Additionally, some metal roofs have a high percentage of recycled materials, making them an environmentally friendly alternative.
Knowledgeable roofing contractors can provide information about which roofing materials will work with your home and make suggestions about which options will work best with solar panels.
Best Roofing Company in and Near Lakeland
Stronghold Roofing & Solar has repaired and installed hundreds of roofs. We know that a roof repair or replacement is a costly investment in the value and safety of your home, and we work hard to ensure that our customers get the service and value they deserve.
Solar panels add an extra dimension to any roof job, particularly when they need to be removed and reinstalled. Not all roofers can safely work with a roof-top solar system, but at Stronghold Roofing & Solar our experienced, qualified roofers are able to handle the removal and reinstallation of most solar panels.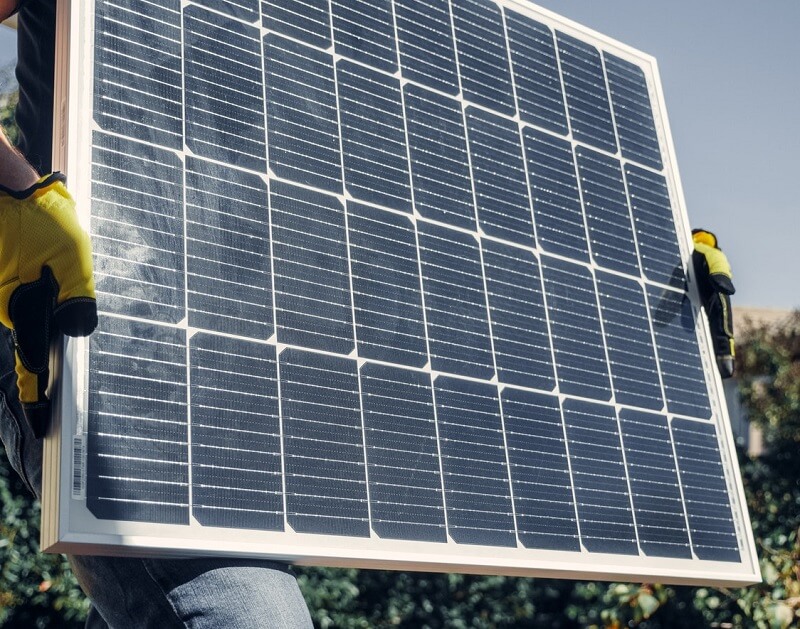 Schedule a Consultation
Roofing issues, whether minor or major, can be a source of stress and frustration for homeowners. Because a leaking or improperly installed roof can cause expensive damage that often goes unseen until it becomes serious, a quality roof installed by a quality roofing contractor is an investment in your peace of mind.
Whether you need a new roof or roof repairs, we can provide a no-cost, no-commitment roof inspection to review your situation and provide our recommendations. If there is roof damage that can be covered by homeowner's insurance, we can help you communicate with your insurance company to ensure that you get the most value out of your coverage. We also offer roof financing in the Lakeland, FL area.
Our experienced roofing technician will suggest the best options based on the location and style of your home, the age and material of the roof, and your personal preferences. They will also inspect the solar panel system if one is installed to ensure that our roofing technicians will be able to remove and re-install it if needed.
Whether it is about the quality of the roofing material or the quality of the installation, we provide you with the best of the best. You can always feel confident that our roofing technicians will carry out your entire roofing project with the utmost care and professionalism.
Give us a call today to get started – we're here to help you!