Every year, thousands of homeowners attempt to repair their own roofs, and every year, many of them end up regretting it. Roof repairs are one of those things that seem simple enough—after all, how hard can it be to patch a hole or replace a few shingles? In reality, though, residential roof repair is a complex and dangerous job that is best left to the professionals.
Reasons Not to Do Your Own Roof Repair
Here are a few reasons why you should never attempt to DIY roof repairs.
Roof Work Can Be Dangerous
First and foremost, roof repairs can be dangerous. According to the Centers for Disease Control and Prevention (CDC), falls are the leading cause of injuries at home, accounting for nearly 8.5 million hospital visits each year. And while falls from any height can be serious, those from roofs are particularly treacherous because they often result in head injuries. In fact, the CDC reports that 20% of all fall-related injuries involve head trauma of some kind.
Professional roofers are not exempt from the risks either. In fact, roofing is one of the most dangerous jobs in construction. The fatal work injury rate is 47 per 100,000 full-time equivalent workers, compared to the average of 3.4 per 100,000.
Even if you are careful, there is always a risk of falling when you are working on your roof—so why take that chance when you can hire a professional with the knowledge and safety equipment to work safely?
It Is Not as Easy as It Looks
When you watch someone else repairing a roof, it looks fairly straightforward. But in reality, roof repair is a complex process that requires both strength and dexterity. From removing old shingles and installing new ones to patching holes and sealing leaks, there is a lot more to it than meets the eye. Not only do you need to know how to do each step correctly, but you also need to have the physical strength and stamina to do the work. Otherwise, you could end up making things worse instead of better.
You Could Void Any Warranty on Materials
If your roof is still under warranty, chances are good that voiding the warranty is one of the last things you want to do. But that is exactly what could happen if you attempt repairs on your own. Most manufacturers void warranties if the roof has been altered in any way—including being repaired by someone who is not a licensed, professional roofing contractor. So unless you are prepared to pay for future repairs out of your own pocket, it is always best to let the professionals handle it.
It Could Cause Your Homeowner's Insurance To Be Voided
Homeowner's insurance is based on the integrity of the components of your home, including the roof. Making repairs to your own roof could compromise it, voiding the obligation of the homeowner's insurance to cover any future damage.
Filing a Homeowner's Insurance Claim Can Be Challenging
If your roof needs to be repaired due to damage that is covered by your homeowner's insurance, you will need to file a claim. However, insurance claims are a notoriously tricky endeavor, and not doing every step correctly can cause a denial. Many professional roofing companies have experience working with insurance and know exactly what needs to be done. Some can even work directly with your insurance company to save you the hassle.
It May Not Actually Save Money
Roof replacement and repair requires not only specialized knowledge and skills, but also tools. From pry bars to remove old roofing materials to nail guns, ladders, and even scaffolding, many homeowners do not own the right tools to do the job well.
Even DIY Roof Repairs Can Be Time-Consuming
When you consider the value of the time you will spend purchasing materials and equipment and doing the actual repairs, even a roofing job that seems small can take many hours. It is worth assessing whether it is worth your time, or whether hiring a professional makes more sense.
You May Need to Pull Permits and Have Inspections
Depending on the extent of the work that needs to be done, you may need to get permits and inspections from the city or county. The permitting process takes time and can be challenging, but professional roofers have experience that can help expedite things.
You Will Need to Dispose of Old Materials
If the roof repairs require more than just replacing a few damaged shingles, there may be a lot of materials that need to be properly disposed of. This could even entail getting a dumpster, which can be expensive and challenging to arrange for an individual. Even without a dumpster, you may need to tarp off areas of the lawn or plantings near the house to protect them from damage.
Additionally, you may need to dispose of old materials at a landfill or other designated site, which can add to the expense of a DIY job.
You Could Miss Structural Damage
Roofs can leak for a long time before the evidence is apparent to a homeowner. This means that roof decking or beams may have been wet for a long time and are at risk of rotting or becoming moldy. A trained professional will be able to assess the underlying structure to ensure that it continues to be sound.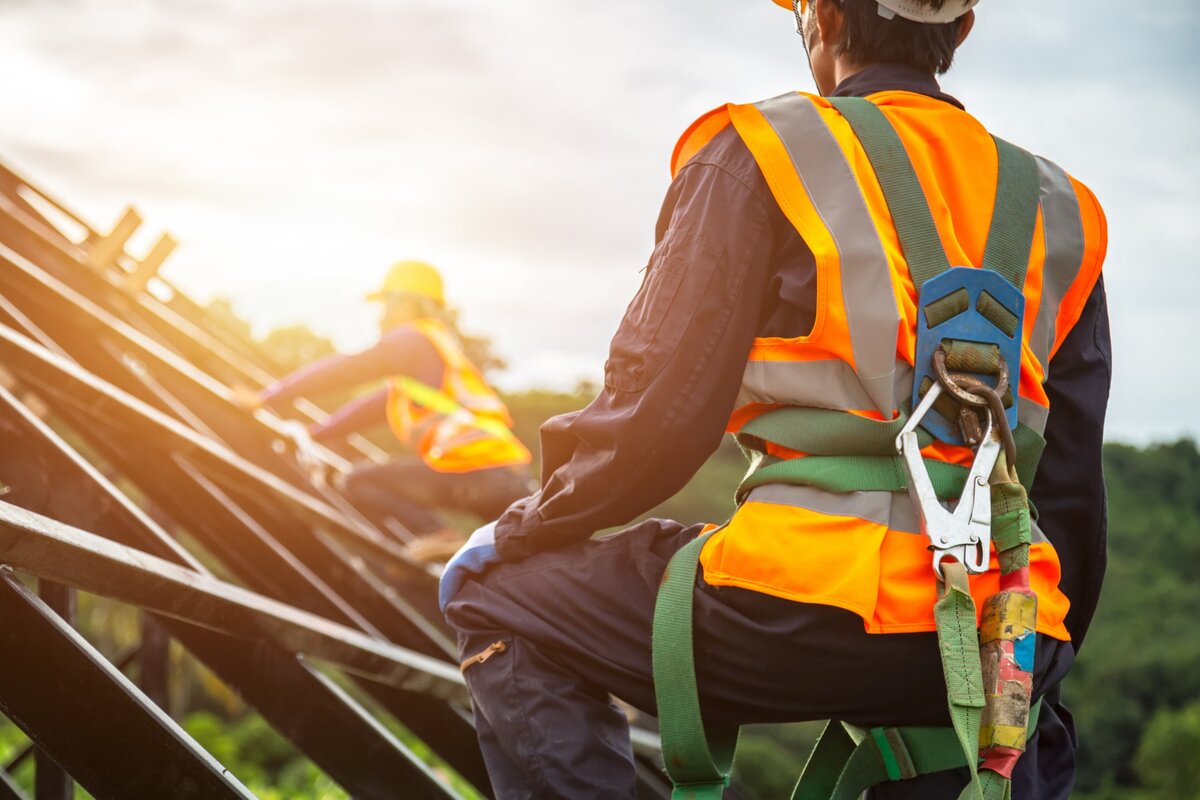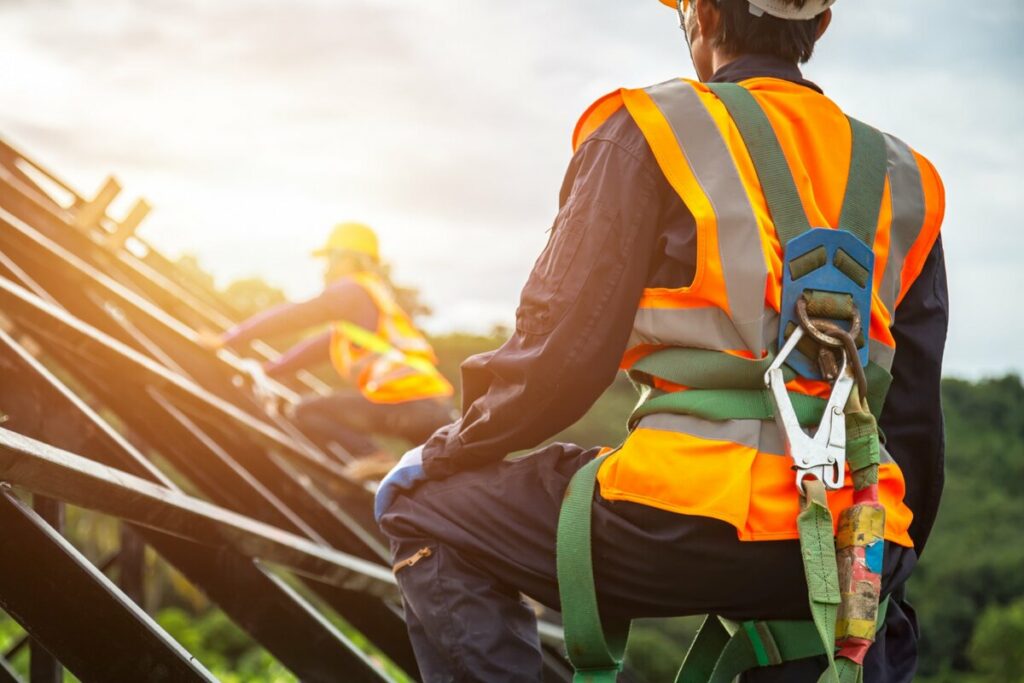 If You Decide to Do It Yourself
If, after considering everything above, you decide to do minor roof repairs yourself, here are the steps.
Identify the Problem Area
The first step is to identify the problem area on your roof. This could be a missing shingle, a hole, or any other type of damage. Once you have found the problem area, you will need to assess the extent of the damage.
However, it is important to understand that this seemingly simple step can be trickier than you might expect. Often, leaks can occur in hard-to-reach places or behind walls, making them tough to spot. Also, water is easily diverted once it penetrates the roof. Insulation could absorb some, and a slope could lead to water damage appearing well below where the damage actually is.
Gather the Materials You Will Need
Because you will most likely need to climb a ladder to get on the roof, you should be sure that you have all the materials and equipment you need before you start. No one wants to climb up and down unnecessarily!
Get everything onto the roof before you start. You should be aware that roofing materials can be quite heavy, so take care; making multiple trips is better than getting injured.
Make the Repairs
Be sure you understand how to properly make the needed repair. If you do not have knowledge about roof repair, you might try watching some videos or getting other instructions. It may not be as obvious as you think!
Check for Leaks
After making the repair, it is important to check for any leaks – both in the repaired area and in surrounding areas. To do this, you can either use a hose to run water over the area or wait for a rainy day and then go into your attic with a flashlight to see if there is any water coming in. I
Should I Repair My Roof or Replace It?
When your roof is leaking or has damage, it can be hard to know if the best choice is to repair it or replace it. A full roof replacement is, obviously, going to be more expensive upfront, but could save money in the long run.
Here are a few things to consider when making the repair or replace decision:
Costs
One of the most important factors to consider when deciding whether to repair or replace your roof is the cost. Roof repairs can be costly, and if your roof is severely damaged, you may find that a replacement is more cost-effective in the long run. However, if your roof only has minor damage, a repair may be all that is needed.
Age of Roof
Another key consideration is the age of your roof. If your roof is relatively new, it may be covered by a warranty, which could save you money on repairs or replacement. Additionally, newer roofs usually have a longer lifespan than older roofs, so you may not need to replace it for many years. On the other hand, if your roof is getting close to the end of its lifespan, you may want to consider replacing it now so that you do not have to worry about repairs down the road.
Severity of Damage
The severity of the damage also needs to be taken into account. If the damage is severe, such as a large hole in the roof, then a replacement may be mandatory. However, if the damage is minor, such as a few missing shingles, then a repair should suffice.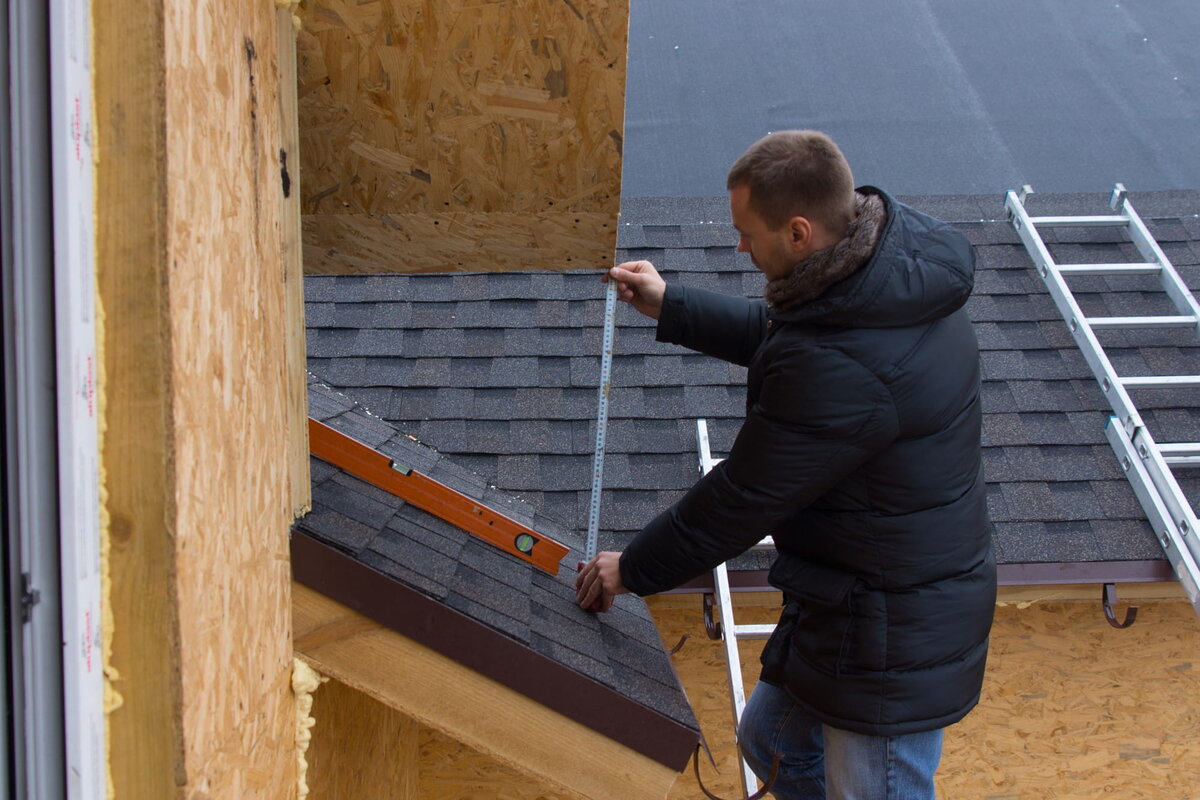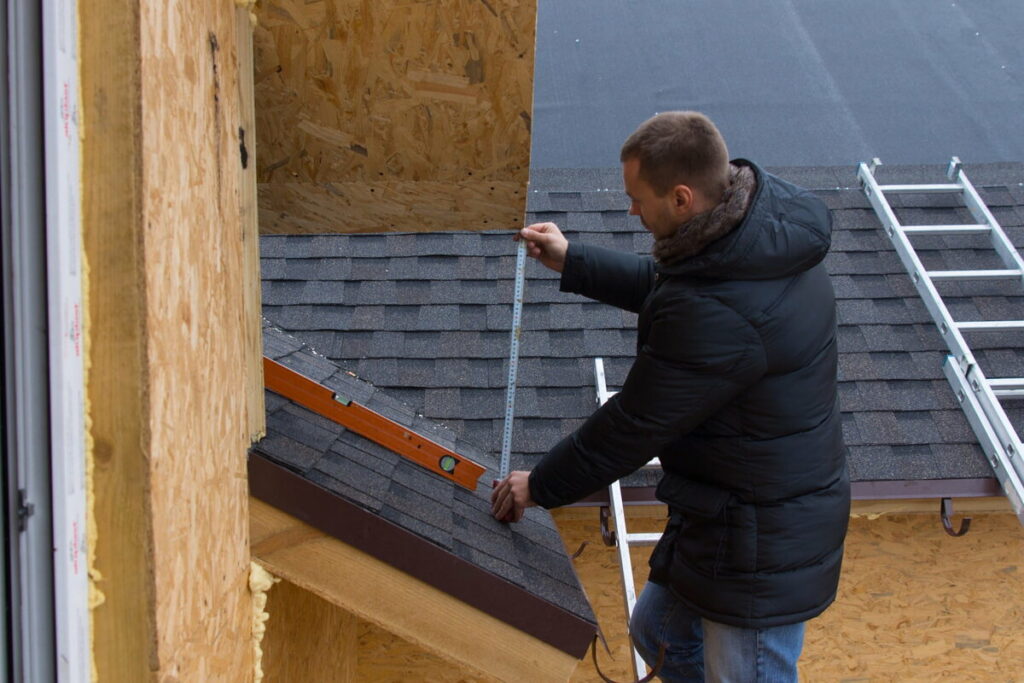 Before You Attempt DIY Roof Repair
Attempting DIY roof repairs might seem like a good idea at first. After all, it can seem like a good way to save money on what can sometimes be a costly repair bill. But in reality, it is rarely worth the risk. It is safer, more effective, and often less expensive to leave roof repairs to the pros who know how to do them right.
If you are seriously considering doing it on your own, you should first get a roof repair estimate from a professional roofing company. If you do not know one, you can just search online for roof repair near me to find a professional that will give you a free estimate. Then, you can make a fair evaluation of the cost savings that you might (or might not!) achieve by doing the work yourself.
Stronghold Roofing & Solar In and Near Lakeland, FL
For all your Lakeland roof repair needs, contact the best roofing company in Florida – Stronghold Roofing and Solar.
Our experienced team is dedicated to making the process as hassle-free as possible for you, from providing a free estimate to helping you make the best choices and working with your homeowner's insurance company if necessary. We also have roof financing available if your job is more extensive.
We are lifelong Polk County residents, servicing the roofing service needs of homeowners and business owners throughout all of central Florida.
Contact us today!