Thermoplastic Polyolefin (TPO) roofing is a type of single-ply roofing membrane composed of a blend of synthetic materials including ethylene propylene diene monomer (EPDM), polyvinyl chloride (PVC), and chlorinated polyethylene (CPE).
TPO has most often been used for flat roofs on commercial buildings, but it has gained in popularity in recent years for other uses because it is relatively affordable, easy to install, and has a long lifespan.
Pros and Cons of TPO Roofs
TPO roofing is most commonly used for flat or low-slope roofs on commercial buildings, but can also be installed on residential dwellings. Like all roofing materials, there are pros and cons with TPO.
Advantages of TPO Roofs
TPO has several advantages over traditional roofing materials such as tile, asphalt shingles, or metal roofing.
Durable and Long-Lasting
One advantage of TPO roofing is that it is very durable and long-lasting. It can withstand high winds and severe weather conditions better than many other types of roofing material. Plus, it will not deteriorate or crack over time like some other materials can. This means that you should not have to replace your TPO roof as often as you would other types of roofs. As a result, TPO can save you money in the long run.
Reflects the Sun's Rays
It reflects the sun's rays rather than absorbing them. This is especially important in hot, sunny climates where roofs can get very warm and increase the temperature inside the home. By reflecting the sun's rays, TPO helps keep your home cooler and reduces your energy bills.
A Great Choice for Flat Roofs
A flat roof is a roof which has a generally horizontal surface, with a slight incline to allow for water drainage. Only certain roofing materials are well suited for use on flat roofs. Asphalt shingles, for example, are not generally used on flat roofs because they can degrade more quickly if exposed to water for long periods of time. As a result, TPO is becoming an increasingly popular choice for buildings with flat or low-slope roofs.
Lightweight
One of the biggest advantages of TPO roofing is that it is much lighter than other types of roofing, such as asphalt shingles or tile. This means that the roof structure of your home will not be burdened by the extra weight, and that your installation costs will be lower because fewer materials are required. It also makes TPO a good choice for a roof replacement project if the old roofing material is not going to be removed.
Easy to Install
Another advantage of TPO roofing is that it is relatively easy and quick to install, especially if done by roofers who have experience using the material. This is because the membrane can be rolled out and then heat welded at the seams.
Easy to Maintain
TPO roofing material is easy to maintain. While it is important to keep leaves and debris from accumulating, TPO roofs do not require regular cleaning and can be simply hosed off if they become dirty.
Affordability
TPO is one of the more affordable roofing options on the market, making it a good choice if you are working with a tight budget.
Environmentally Friendly and Recyclable
TPO roofing is environmentally friendly. It is made from recycled materials, and it is also recyclable at the end of its lifespan. That means less waste going into landfills, and it also means that you are doing your part to help preserve natural resources. And because it is energy efficient, it helps reduce your carbon footprint as well. All of that adds up to a win for the environment!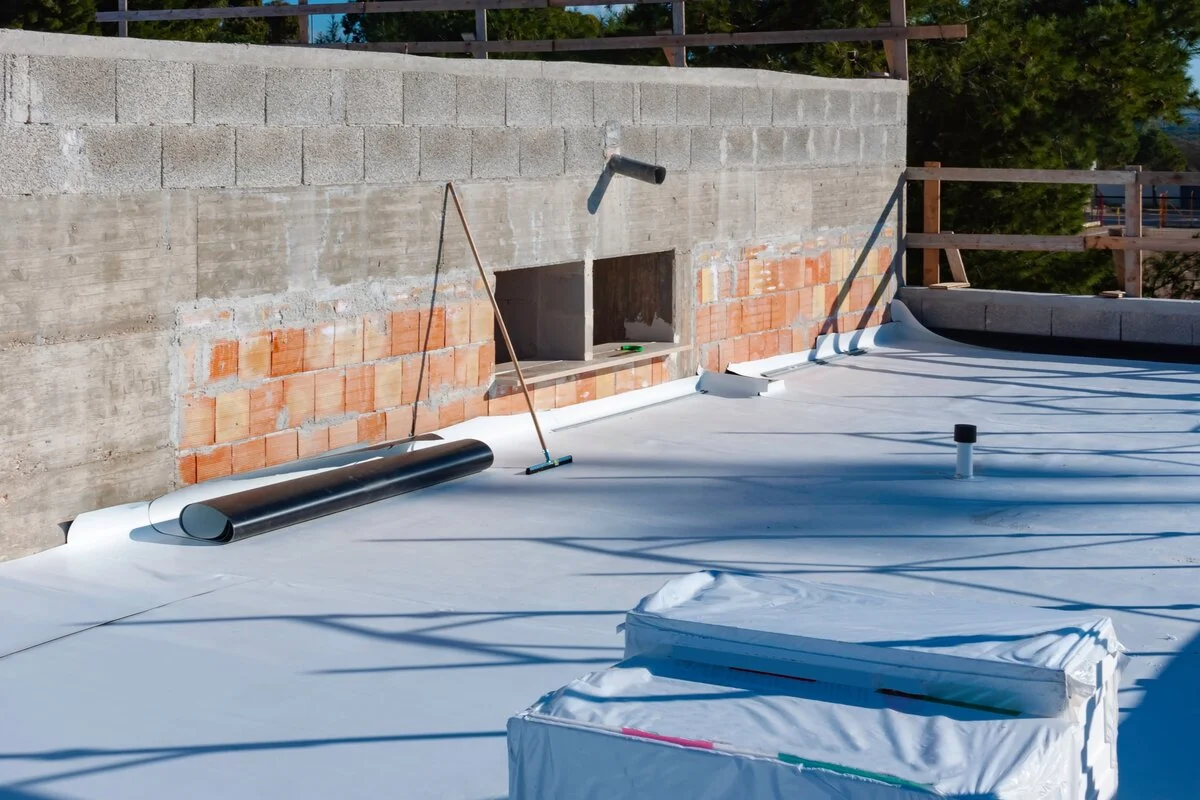 Disadvantages of TPO Roofs
Like all roofing materials, TPO roofing does have some disadvantages as well.
Limited Design Choices
When compared to other types of roofing, there are limited color and design options when it comes to TPO. While this may not be a big deal for some homeowners, others may prefer the aesthetic appeal of a more colorful roof or one with a more aesthetically interesting profile or texture.
Susceptible to UV Ray Damage
One of the main disadvantages of TPO roofing is that it can be damaged by UV rays from the sun. Over time, the sun's rays can cause the membrane to become brittle and crack. This can lead to leaks and other damage to the roof. Some TPO products are treated to resist UV degradation.
Repair Challenges
If there is damage to a TPO roof, it can be difficult to repair because the material is so thin. This can also lead to leaks and further damage to the roof. Professional roofing contractors can sometimes use flexible elastic cement to make repairs, but finding the leaks and making repairs can be tricky for an inexperienced homeowner.
If you are considering TPO roofing for your home or business, it is important to weigh the pros and cons to decide if it is the right choice for you. A qualified TPO roofing contractor can help you determine if it is right for your specific needs.
Mobile Home TPO Roofing
TPO roofing is a popular choice for many owners of mobile homes because it is relatively inexpensive, easy to install, and fairly lightweight. In addition, many mobile homes have flat roofs, which means that some other common roofing materials like asphalt shingles are not a good option.
Because of those qualities, TPO roofing for mobile homes is also one of the best options for roofing over an existing roof. Roofovers can save time and cost because the new roofing material is installed directly over the old, reducing labor and disposal costs.
TPO Roof Installation
TPO roof installation is a relatively simple process, but it is important to hire a qualified roofing contractor to do the job.
The first step is to remove the old roofing material, unless you are doing a roofover – installing the new TPO directly over the old roof.
Next, the roof deck is cleaned and repaired as necessary. This step is critical to the process, since the new membrane may not adhere correctly if the roof deck is not clean.
Once the roof deck is prepared, the TPO membrane is installed. TPO roofs can be installed either mechanically fastened or adhered. Adhered installations are more durable and long-lasting, but they are also more expensive. With a mechanically fastened installation, large sheets of TPO are joined together using metal plates and screws. This method is less expensive, but it does not offer the same level of protection against wind and other elements.
TPO Roofing Cost
The cost of TPO roofing depends on a number of factors, including the size of the project, the complexity of the installation, and the location of the home or building. However, in general, TPO roofing is less expensive than other types of roofing materials such as tile, metal, or even asphalt shingles.
The average cost of TPO roofing is between $5 and $10 per square foot. The wide variation reflects the varying levels of thickness that it comes in, with thicker materials being more expensive since they will be more durable and last longer.
Installing a TPO roof also involves additional costs beyond just the roofing material, though. Here are some other expenses that you will incur when doing a TPO roofing project.
TPO Insulation
Insulation is important because it provides a protective underlayment for the roofing and helps control the temperature inside the home. Depending on the specific material you choose, the cost of the insulation can sometimes be higher than the cost of the TPO roofing material.
TPO Flashing
Flashing helps seal seams and corners so that water cannot enter the building. Your cost for flashing will depend on how many dormers, chimneys, skylights, or other roof protrusions you have.
Labor
Installing TPO roofing is not extremely challenging, so a good roofing contractor can finish the job relatively quickly. Nonetheless, you will need to factor in labor costs to remove any old roofing material and install the new one.
Disposal
If your project is a roof replacement, you will need to dispose of the old roofing material that is being removed. In addition to the added labor, charges could include dumpster rental and landfill fees.
To get an accurate estimate of the total cost of TPO roofing for your project, it is best to consult with a qualified roofing company near you. They will be able to take into account all of the factors mentioned above and give you a more accurate estimate of the total cost.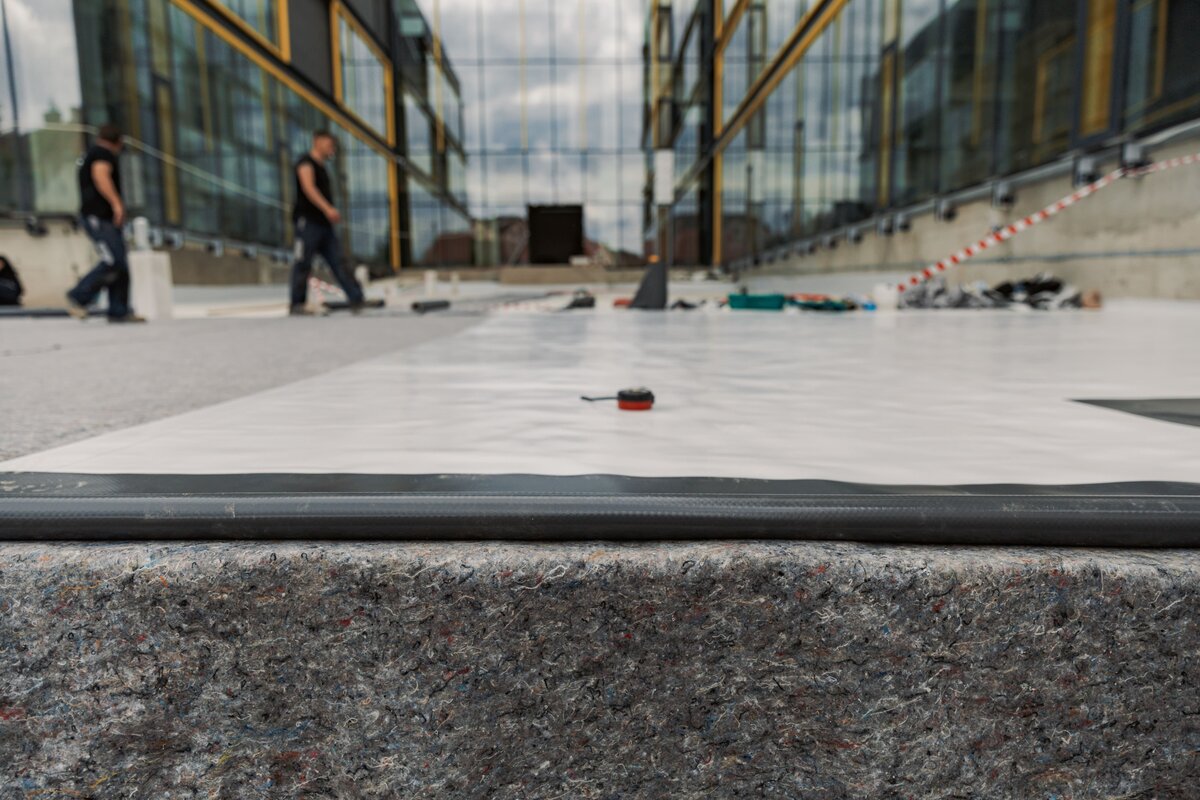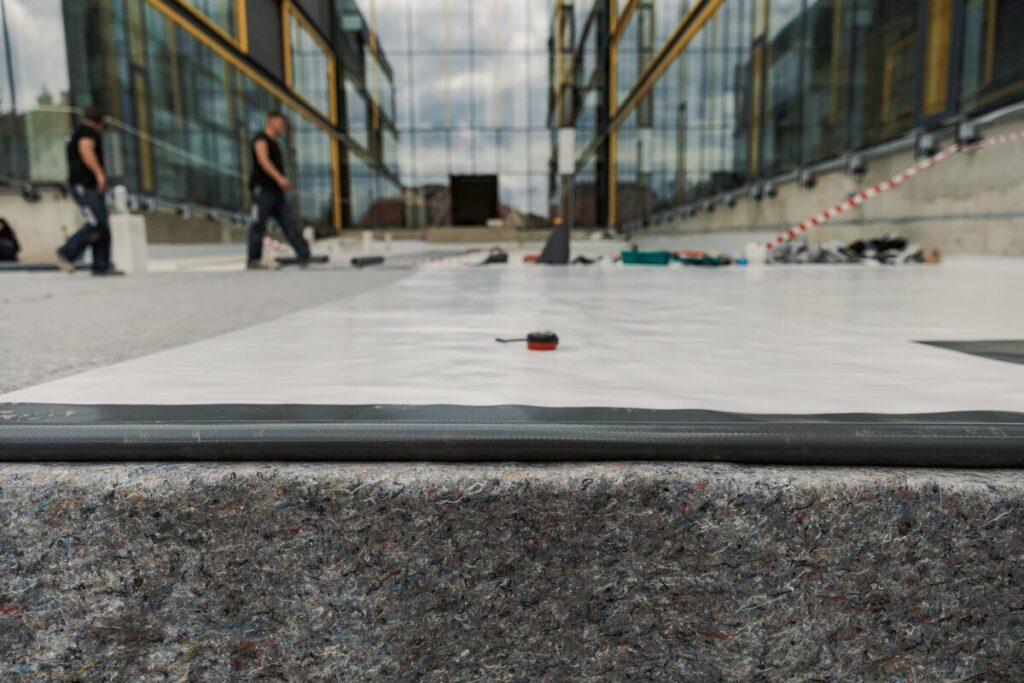 Comparing TPO Roofing to Other Types of Roofing
For any roofing project, there are usually several options available when it comes to roofing material. The decision often comes down to cost, durability, life expectancy, suitability for other needs like roof-mounted HVAC equipment, and aesthetics.
When deciding whether or not to use TPO for your roofing project, it is important to compare it to other types of roofing material.
TPO Versus Asphalt Shingles
Asphalt shingles are the most common type of roofing options, but they have a shorter lifespan than TPO roofing and are not as resistant to punctures and tears.
TPO Versus Metal Roofing
Metal roofing is another option, but it is more expensive than TPO roofing and can be difficult to install. Metal can also be problematic in high winds and noisy if not installed properly.
TPO roofing is a good choice for many applications because it is durable, easy to install, and environmentally friendly.
Stronghold Roofing & Solar In & Near Lakeland, FL
When you need roofing services in central Florida, contact Stronghold Roofing and Solar. Whether your job is big or small, you want the best roofing company in Florida to give you the top quality service you deserve.
At Stronghold, we are committed to providing our customers with the best materials, transparent pricing, and no-cost estimates. Our roofing services include:
Installation
Repair
Inspection
Solar
We offer roof financing, free inspections, and we can even work directly with your homeowners' insurance if you need to file a claim.
Contact us today for a free estimate.