Your roof is one of the most important components of your home – and one of the largest investments. While it is easy to overlook proper maintenance of the roof, doing so risks allowing small problems to become bigger and could ultimately lead to costly repairs or even roof replacement.
Regular maintenance and inspections can help you identify potential problems before they become major issues. A roof inspection checklist is a great way to ensure that your roof is in good shape and staying dry.
Residential Roof Inspection Checklist
In general, you should have your roof inspected by a professional roofing contractor regularly, but you can also do roof inspections yourself. Here is a summary of what you should look for:
Missing or damaged shingles or tiles, or rusted metal
Water damage
Loose nails or screws
Flashing
Gutters and downspouts
Roof valleys
Vent and exhaust fan covers
Ridge cap
Here are more details about what specifically you should do when performing your own roof inspection:
Check the Roofing Material
If your roof is made of asphalt shingles or tiles, make sure that they are in place and that none of them are missing or look warped, cracked, or chipped. Also, check the ground around the home and look in gutters and downspouts to see if there is an excessive amount of asphalt granules missing from the surface.
If you have a metal roof, look for any rust or signs of corrosion. You should also check for dents caused by hail or falling objects like tree branches.
Look for Water Damage
Look around the roof for any water damage, especially along the eaves. Stained or rotting wood could be caused by water backing up and getting under the shingles or tiles, causing damage to the roof sheathing beneath.
Discolored patches on the roof can also indicate underlying water problems and should be explored further.
Check for Loose Nails and Screws
Roofing materials are generally attached to the roof by some sort of fasteners, such as nails or screws. Over time, these can come loose, which means that they are less effective.
If you see loose screws or nails, it is generally safe to carefully pound or screw them back into place. However, if they continue to pop out, there might be a bigger issue.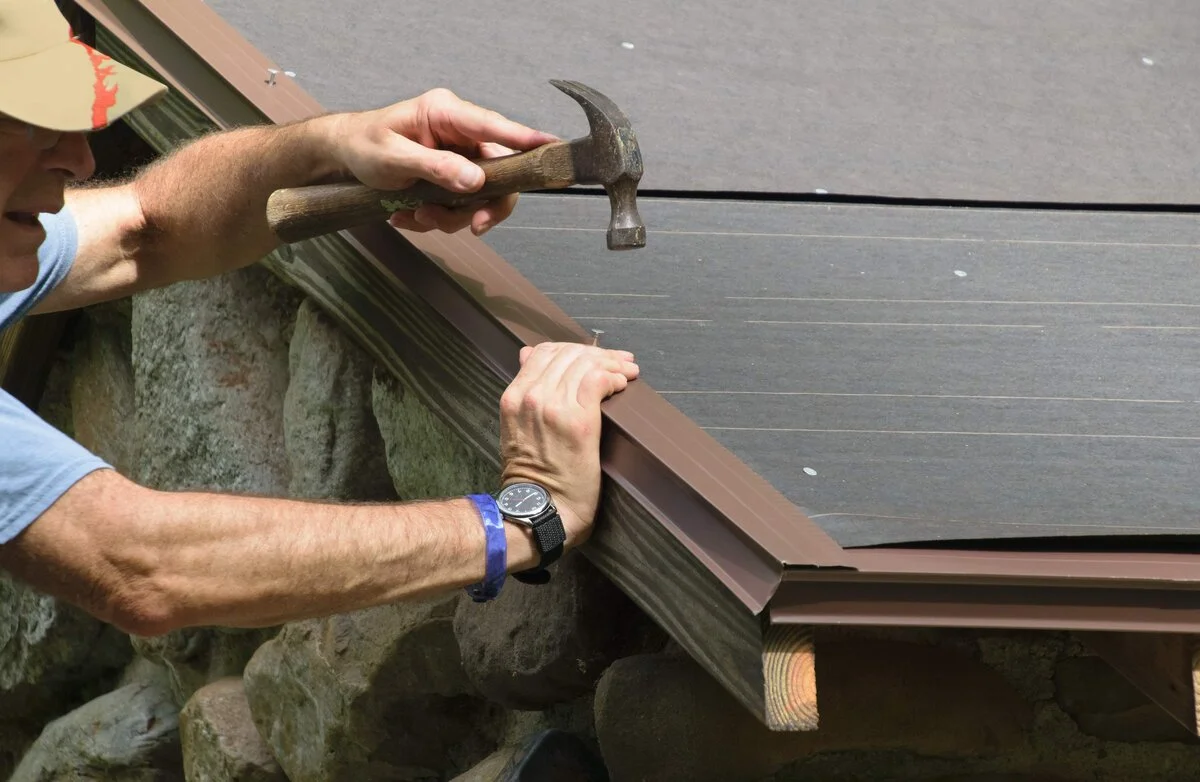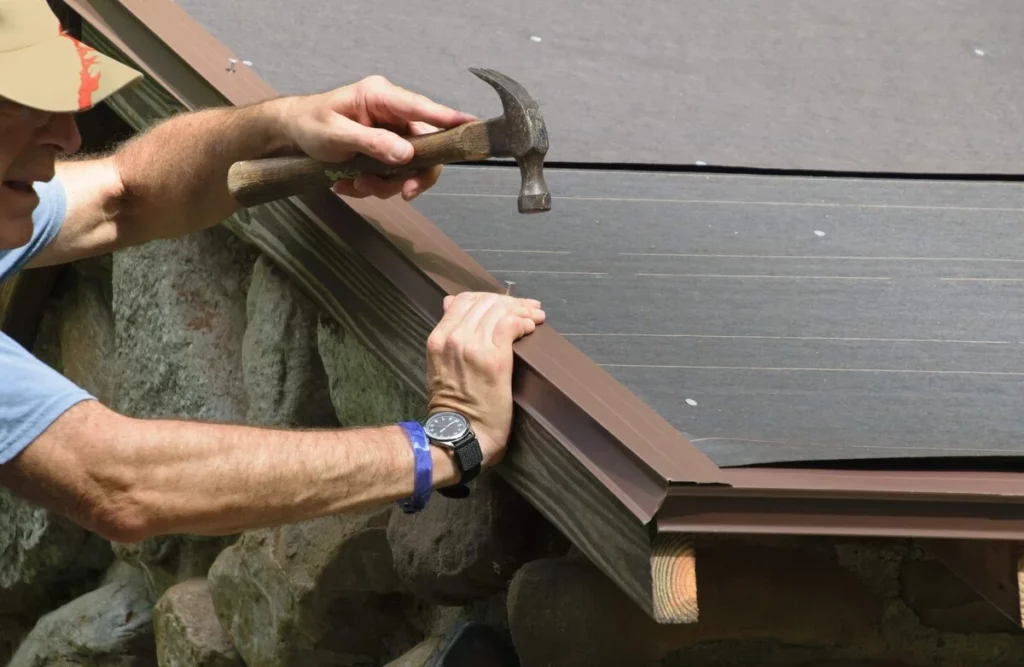 Inspect Flashing
Flashing is generally made of thin pieces of thin metal that is used around edges, joints, and other connections (e.g., skylights, chimneys, or vents). It helps to direct water where you want it to go and prevent it from getting under the roofing material.
Even properly installed flashing can come loose over time, as the glue or sealant used to hold it in can become dry and brittle. Flashing can also be damaged by debris or hail.
Look carefully at the flashing on your roof to make sure that it is in good condition with no missing pieces or gaps.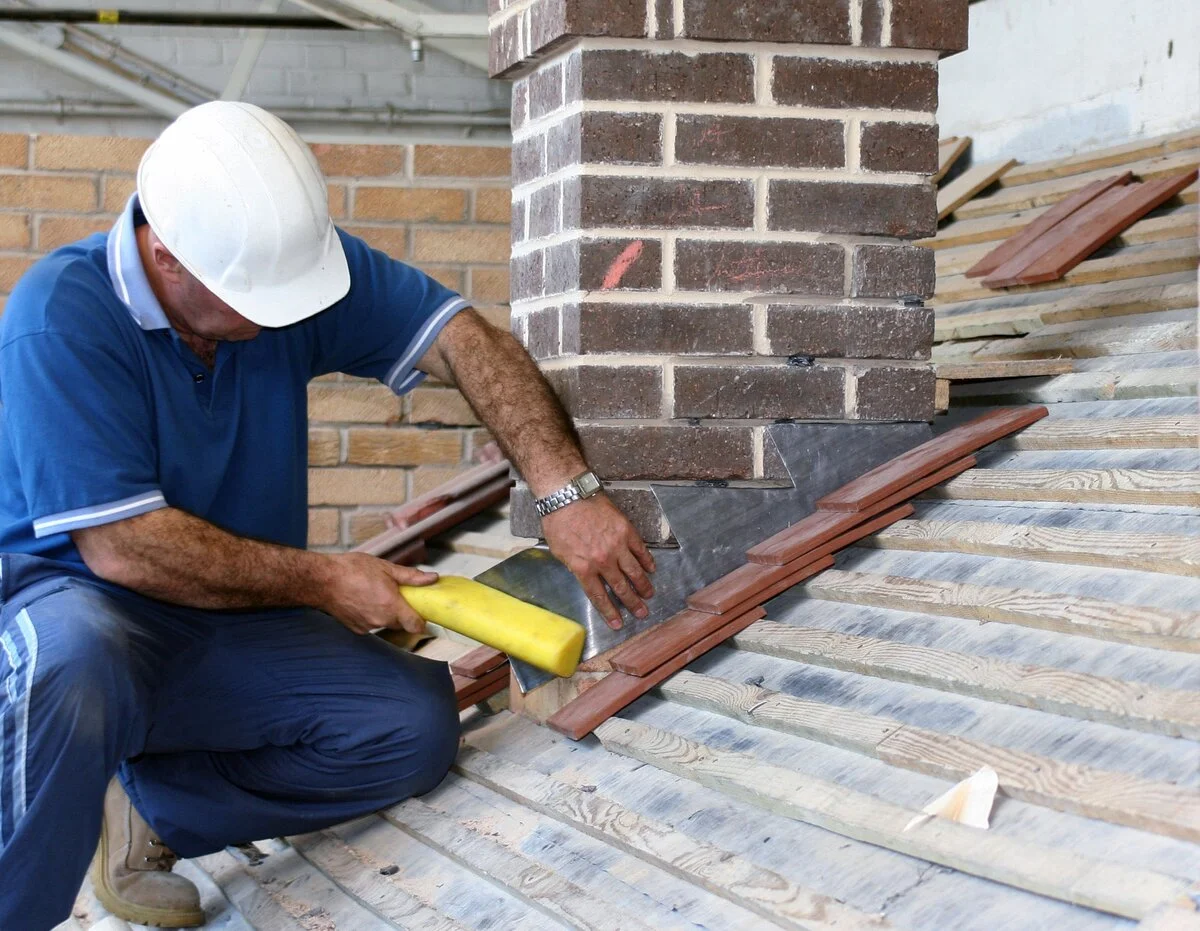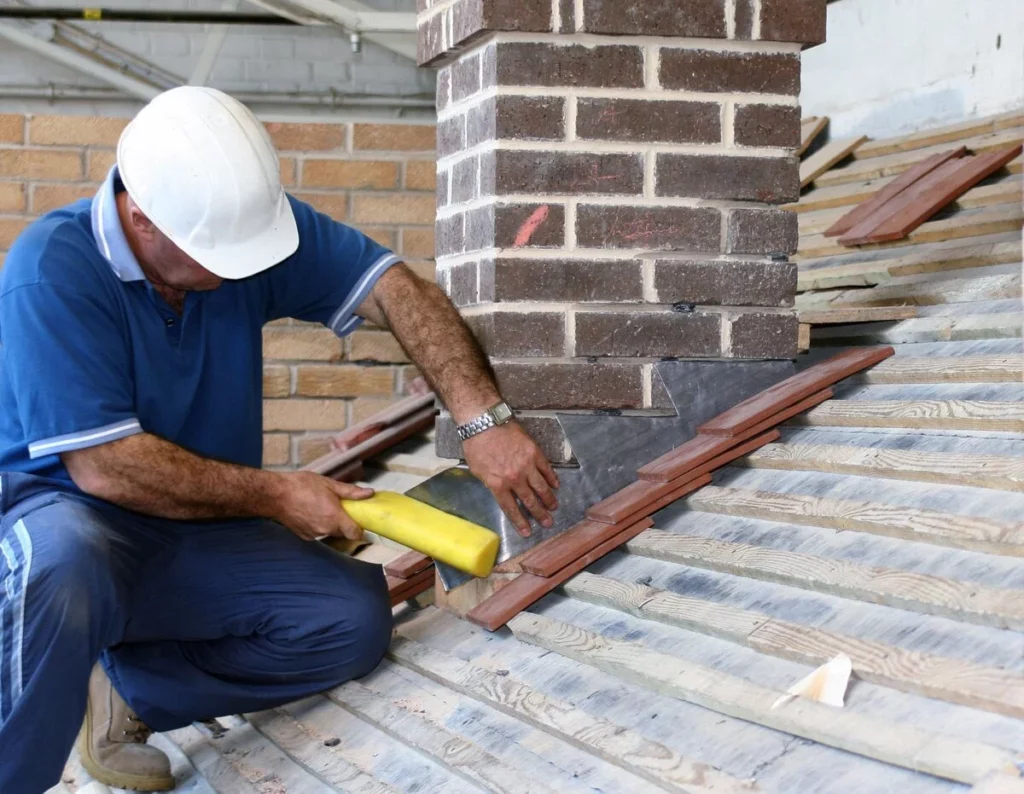 Inspect Gutters and Downspouts
Gutter systems are common in most parts of the country, and if your home has one it is important that you assess it while inspecting your roof.
Because of their design, gutters are prone to collecting debris like falling leaves, twigs, and even small branches. This can lead to clogs, which in turn can lead to water backing up under the shingles or tiles. Since it is difficult to see the roof sheathing without removing the roofing material above it, water damage can easily go unnoticed until it becomes a major problem.
Inspect the gutters to ensure that they remain installed correctly and that they are not clogged with debris. If they need to be cleared out, this would be a good time to undertake that task before it results in roof problems.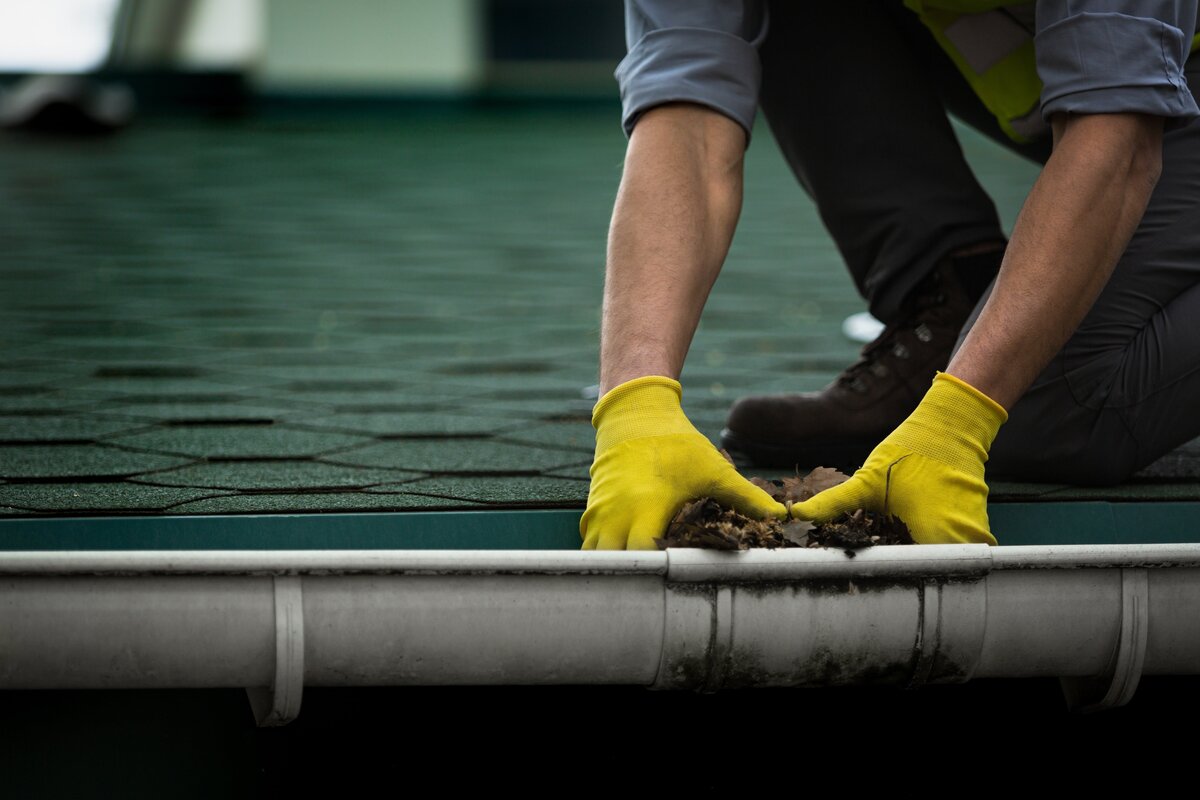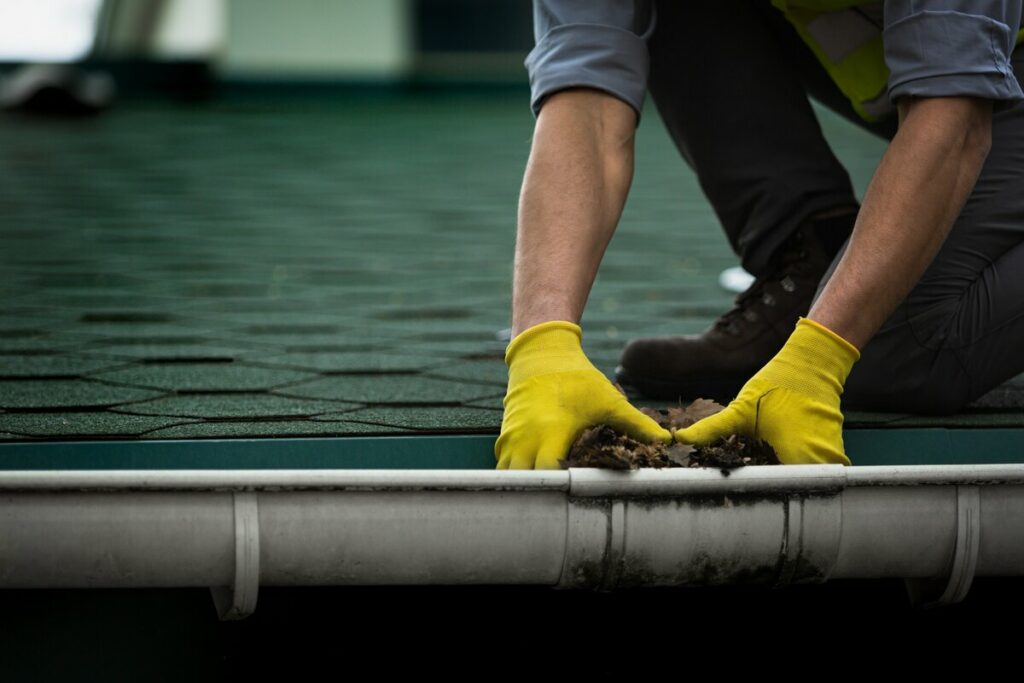 Assess the Roof Valleys
Roof valleys are formed by the intersection of 2 roof surfaces, such as a hip and ridge. They tend to collect water, so it is important to inspect them regularly.
Look for any signs of water damage, leaking, or rusting of metal flashing in these areas. It is also a good idea to check for any debris that may have accumulated there.
Make sure all valleys are properly sealed with caulk or sealant so no water is leaking underneath shingles into your attic space below.
Look at Roof Protrusions
Inspect all vents, exhaust pipe collars, boots, and exhaust fan covers to check that they are installed correctly and free of damage or corrosion due to age or weathering.
Inspect the Ridge Cap
A ridge cap is the section of the roof that runs along the peak, between both sides of the roof. It helps to provide stability and strength to the structure, as well as protection from wind and weather.
The ridge cap on top of your roof is the last line of defense against wind and rain. Make sure it is in good condition by looking for any missing or warped shingles, cracked flashing, or loose nails.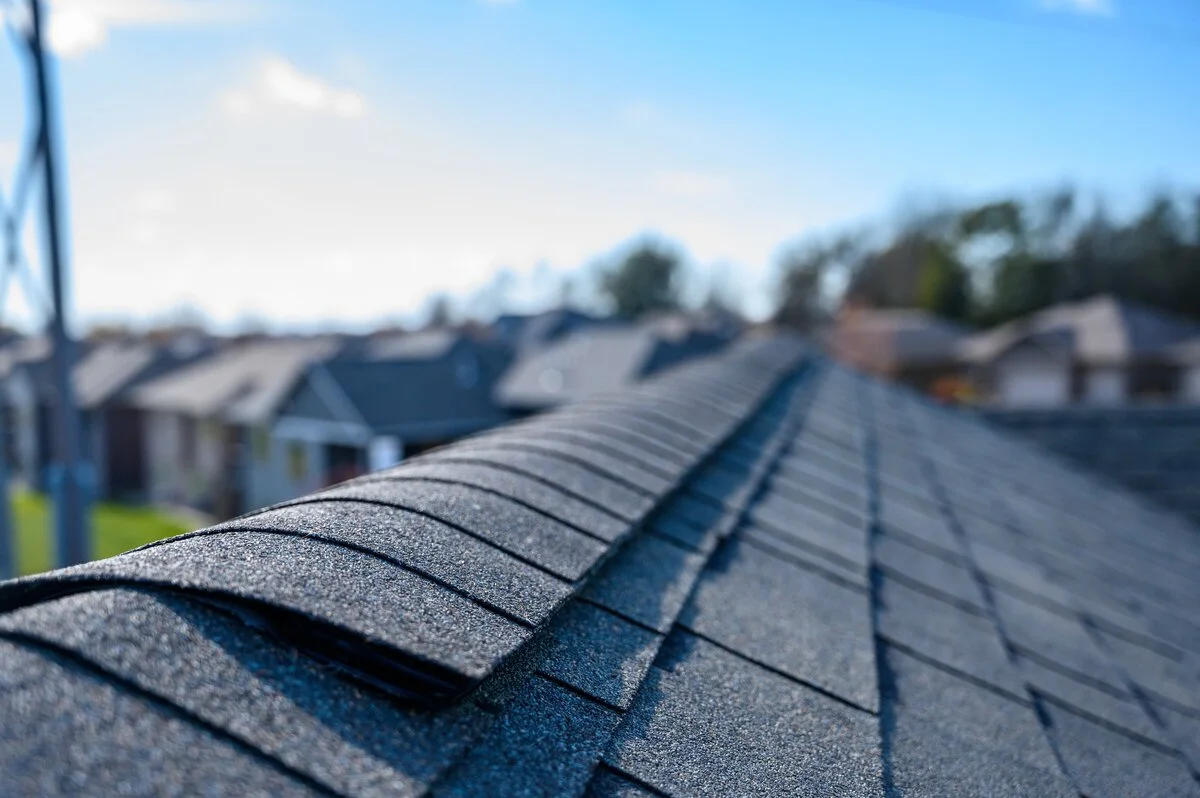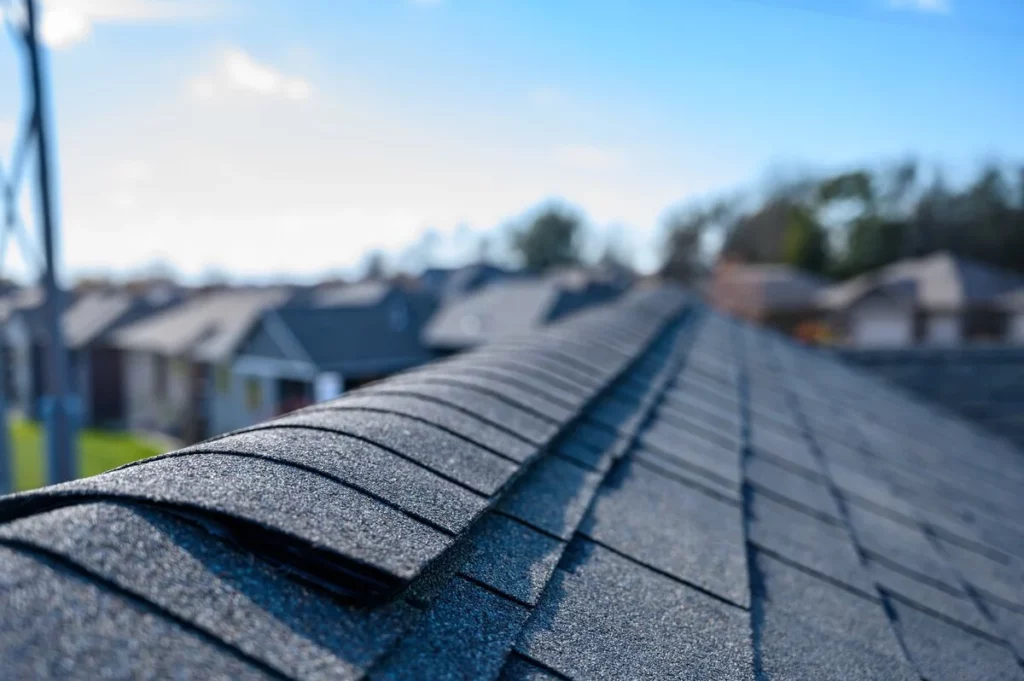 Inspect the Attic Space
Finally, once you have inspected the exterior of your roof, it is a good idea to inspect your attic space as well. Look for any signs of water damage or leaking that may not be immediately visible on the outside of your home.
Of course, if you can see sunlight anywhere in the attic, there is a problem that needs to be addressed right away. Here are a few other things to look for:
Sagging or compacted insulation can indicate that it has gotten wet.
Water stains on trusses or rafters can lead to structural issues.
If the roofline is sagging, there could be potentially serious structural problems.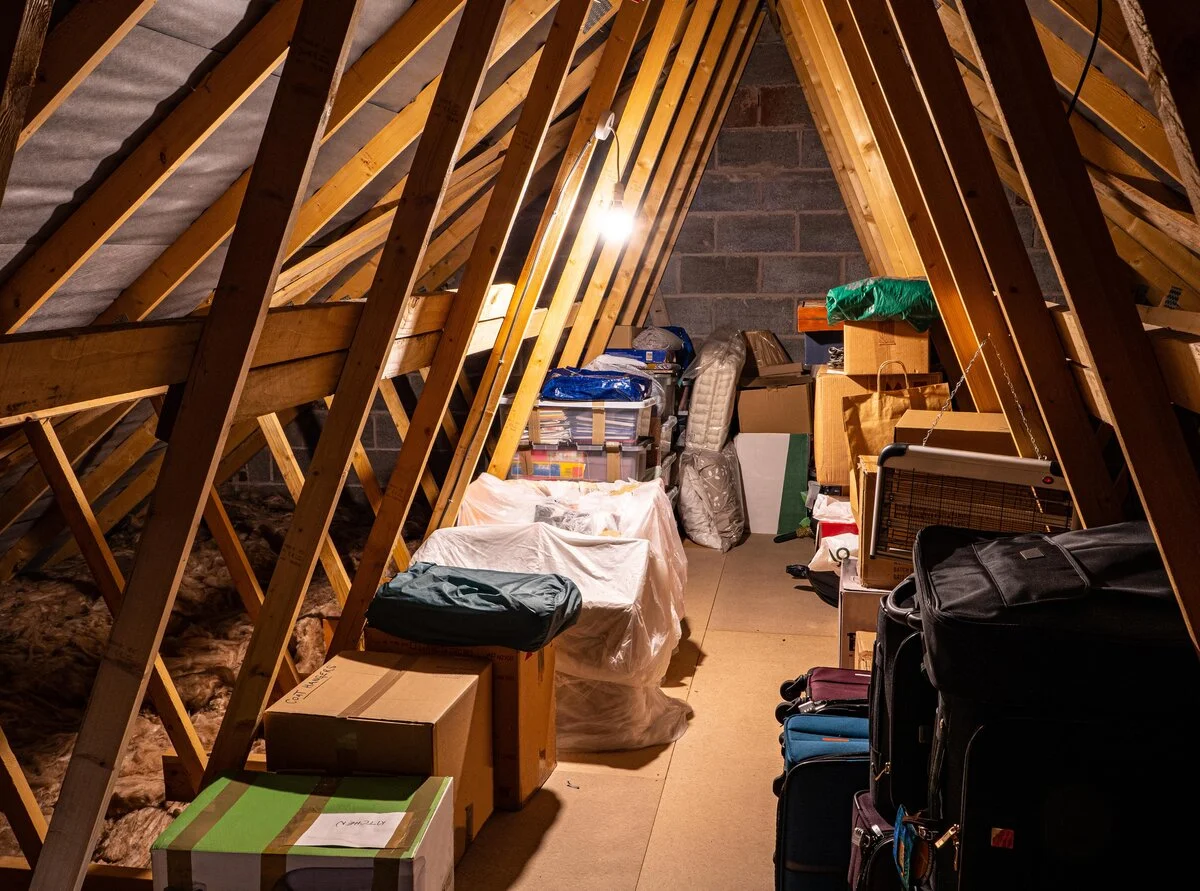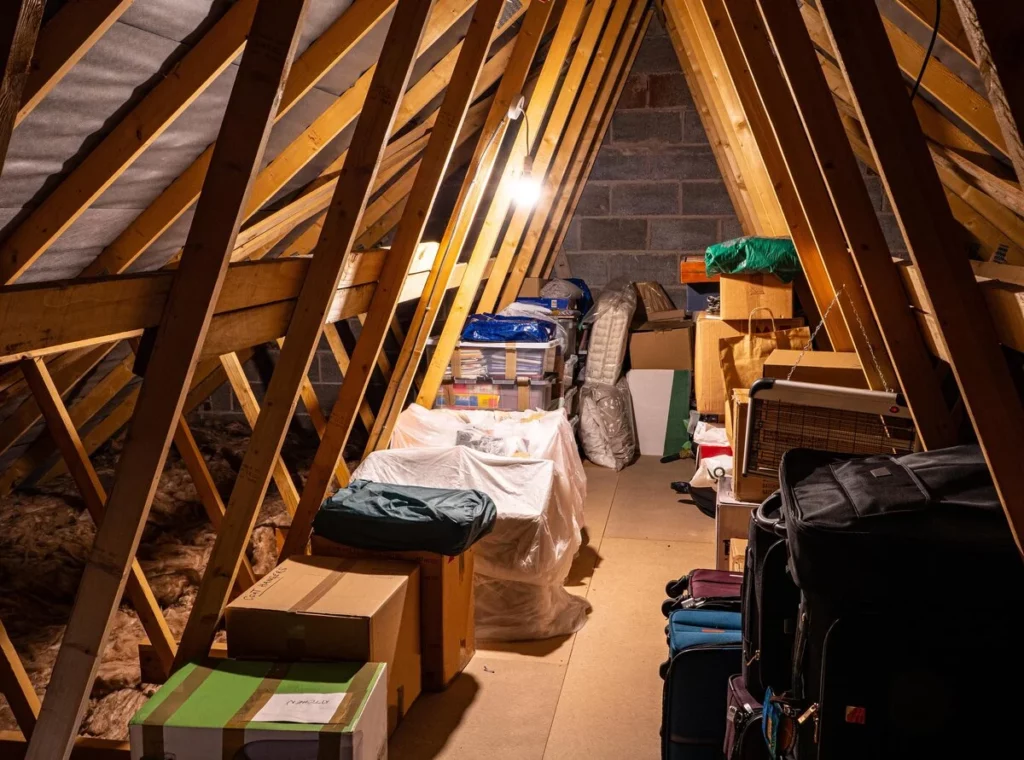 Check the Inside of the Home
Stains on ceilings or walls could come from plumbing problems, but they could also be a result of a leaking roof. Moldy smells that seem to be coming from inside walls could likewise be either a plumbing issue or a roof problem.
It is important to determine the source of the water that is causing the stains or smell and have it repaired as soon as possible.
Conducting regular inspections of your own roof can give you peace of mind, knowing that it should continue to protect your home and family effectively. Importantly, keeping on top of inspections can also save you money by avoiding costly repairs, and extend the life expectancy of your roof.
Professional Roof Inspections
Most roofers recommend having regular inspections done by a professional. That is because they are trained at spotting potential problems before they become worse, which could ultimately save you a lot of money on repairs or roof replacement down the road.
Professional inspections offer several other important benefits:
Experienced roofing professionals can assess the remaining life expectancy on a roof based on its current condition with a fair degree of accuracy. This can be very helpful in planning and budgeting in advance for a new roof installation when it is ultimately needed.
Roofing contractors should be able to provide guidance on whether necessary roof repairs would be covered by warranties – either the manufacturer's warranty on materials or the roofing contractor's warranty on workmanship. If warranties are involved, you might save or be reimbursed for some of the costs of repairs.
Homeowner's insurance can be challenging to deal with when it comes to roof damage. Experienced roofers can determine the extent of damage to your roof and advise as to whether it might be covered under your policy. (Of course, they do not typically know all the details of your insurance, but they can share their experience with past customers.)
You can get to know how a roofing company operates prior to having to work with them on making repairs or having a roof replacement done. Having a trusted, reputable roofer who you already know can prove invaluable should you need emergency roofing service, or even when it comes time to do a roof replacement. 
A professional roofer will look at the same things as outlined above, but with a more trained and experienced eye. They also have the tools and equipment needed to really do the job correctly.
After the inspector is finished, they may advise you of their findings and might also produce a written report. A roof inspection report typically includes:
General information about the home, the homeowner, the location, and any insurance if applicable.
Information about the roof – style of roof (e.g., hip, mansard, flat), type of roofing material (e.g., asphalt shingles, metal, tile), and approximate age.
Findings about the overall condition of the roof, explanations of the location and extent of any damage, and recommendations for addressing possible problems.
Inspection reports also might include estimates for repairing damage or for replacing the whole roof if that is deemed advisable.
In addition to routine inspections, it is also advisable to have a professional roofer do an assessment after any major storms or hail events. Even if there is no damage that is obvious to you, the homeowner, a trained professional might see issues that you do not.
Take Advantage of Free Roof Inspections
Many homeowners avoid thinking about their roof because they assume that it is providing the protection that it is intended to do – and that it will continue to do so indefinitely. However, roof problems are not uncommon and can be caused by a variety of things, from Mother Nature to humans, so this is an unwise way to think.
The assumption that the roof is working fine combined with a lack of knowledge about the cost of inspections causes many homeowners to forego a valuable service: free roof inspections.
Some professional roofing contractors offer free inspections. This can take the cost factor out of the decision of having a full assessment of your roof's condition. Of course, even if there is a cost for an inspection, the price could be well worth it if it allows you to correct problems before they become more serious – and expensive.
Stronghold Roofing & Solar In & Near Lakeland, FL
When you need a Lakeland roofing company, contact Stronghold Roofing and Solar. From routine roofing services like inspections to new roof installation, we are here to help.
We offer free inspections, 24/7 service, and roof financing. We can even work with your homeowner's insurance to file any documentation needed to file a claim.
As one of the best roofing companies in Central Florida, we have been providing residential and commercial roofing services in central Florida for years, and we are committed to satisfying our customers with quality materials, experienced professionals, on time roofing service, transparent pricing, and the best in service.
Contact Stronghold Roofing and Solar for a free roof estimate today!