At some point, most homeowners will need to hire a roofing contractor – for a roof repair, inspection, or a full roof replacement. Many times, homeowners have not had the experience of needing roof work, so the process can feel daunting.
Roof work can be a big investment, so it is important to do your research when hiring a roofing company. You want to be sure that you are getting the best value for your money. Use this checklist as a guide when interviewing potential roofing contractors.
Hiring a Roofing Contractor Checklist
If the roof work could be covered by your homeowners' insurance, be sure that you understand exactly what your policy requires from you so that your claim is not denied. Some roofing contractors can work directly with insurance companies, which can take the hassle out of the project for you, but you should still know your policy's requirements.
Ask for references for reputable roofers from friends and neighbors. Most homeowners do not have need for roofing services very often, so you may not know a local company. However, referrals from people you know are the best way to get the high-quality, professional service you want.
Contact at least 3 roofers to get estimates. Make sure the contractors are bidding on the same roofing materials and quantities. Also, be sure to ask about any fees or extras, such as fees for disposing of all roofing materials, so that you can compare apples to apples.
Verify that the contractor is licensed and insured. Ask to see proof of both workers' compensation and liability insurance. You can also check with local municipal and state authorities to ensure that the needed licenses and insurance are in place.
Make sure the contractor has a physical address and phone number that you can use to contact them if there are any problems with the project.
Ask for references from past clients and follow up with those references to ask about their experience with the roofing company. Ideally, get references for work similar to what you need to have done. (In other words, if you have a tile roof, try to get references from clients who had tile roof work completed. If you need a whole new roof installation, find references like that.)
As you evaluate the estimates, determine if the contractor offers any warranties on their workmanship in addition to material warranties issued by the manufacturers.
Be wary of door-to-door solicitations or contractors who offer "too good to be true" deals. A reputable roofer should be happy to provide you with a detailed estimate and will never pressure you into signing a contract on the spot.
Pay by check or credit card so you have a paper trail in case there are any issues with billing later on. Some roofing companies offer financing, which is typically done through a lending institution. Be sure to get copies of and save any documentation.
Get everything in writing! This includes the estimate, warranty information for both the materials and workmanship, the expected start and completion dates, payment schedule, and specifics about the materials that will be used on your project.
Once you have selected a contractor, get a schedule for when the work will start and when you can expect it to be completed. Understand, though, that roofing work is subject to weather conditions, so assume that the dates are approximations and might vary.
Do not pay the full amount of any roofing work upfront. A deposit of no more than one-third of the total cost is standard practice in the industry. This protects you in the event that the company does not complete (or start) the work.
If needed, you should prepare the area around your home for the roof work to be done. Cover any plants that are close to the house, and move outdoor furniture and anything else that might be in the way.
Though not required, it is suggested that you advise your neighbors of when the work will be done. Roof work can be noisy and disruptive, so they will appreciate the advance warning.
Decide if you and your family will stay in the home while the roof work is being done. Small children and pets, especially, may be bothered by the loud noise, but many adults also find it better to be off-site until the work is completed.
Be available while the project is being completed in case the contractor has any questions or needs access to your property, but try to stay out of their way so they can work efficiently and safely.
Hiring a roofing contractor is a big decision but following these simple tips will help ensure that you find a qualified professional who will do a great job on your roofing project!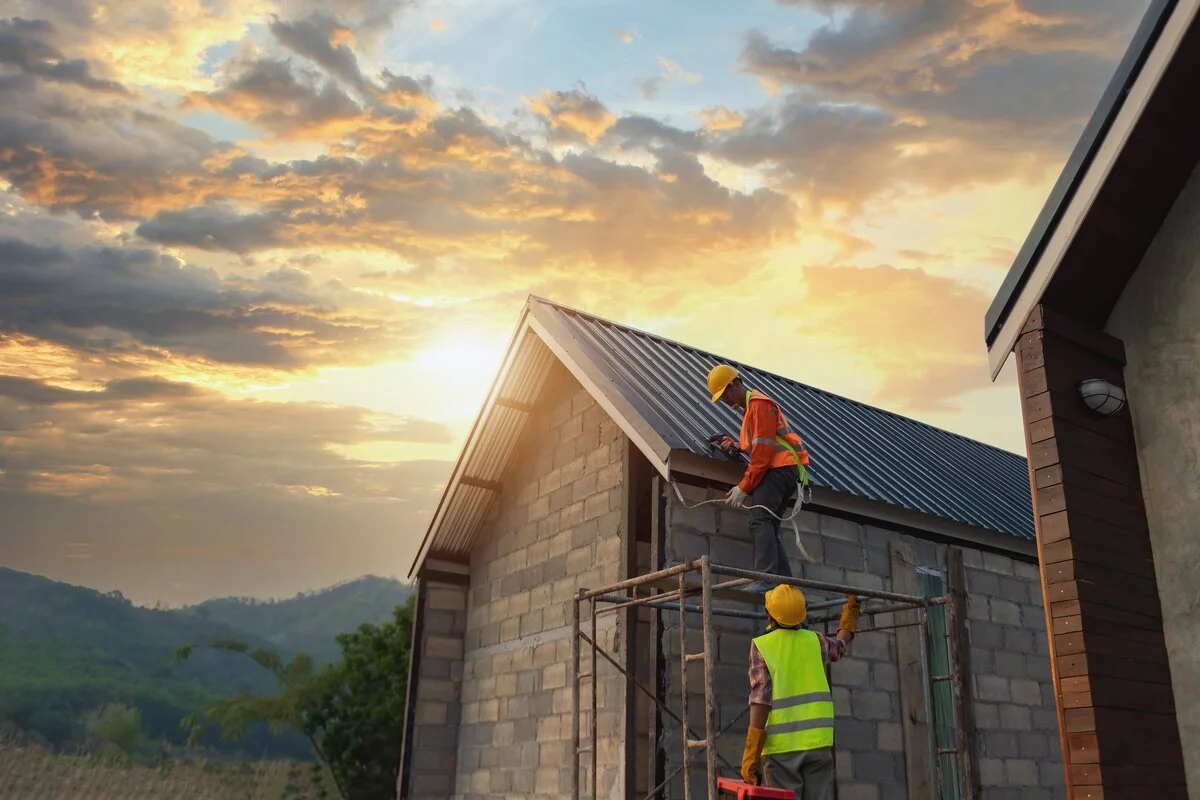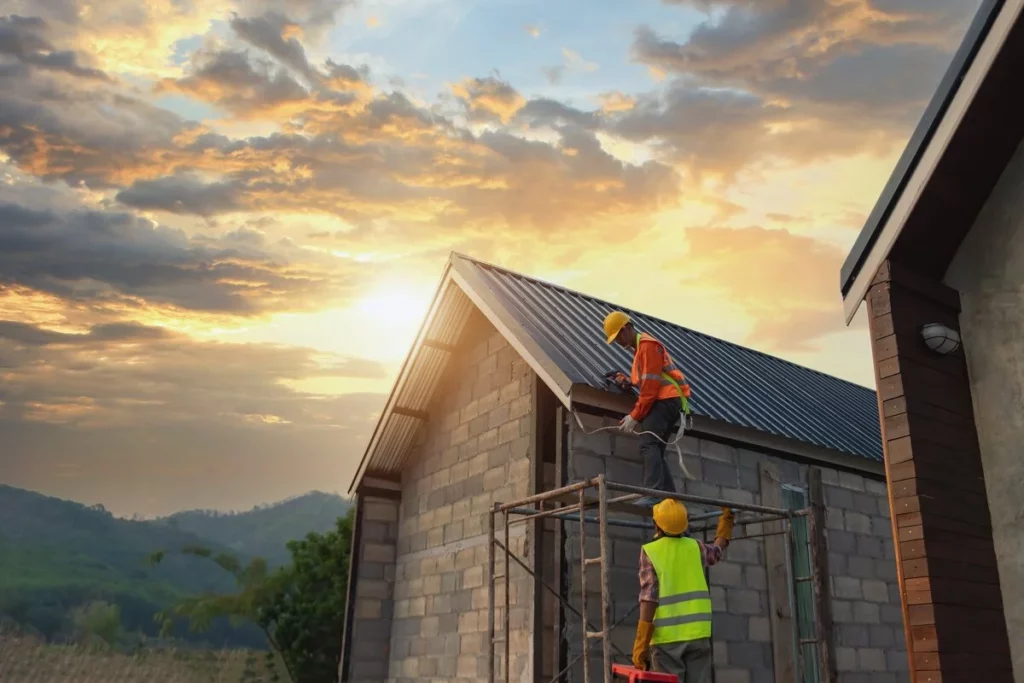 What Is The Difference Between a Roofing Contractor and a Roofer?
When you need roofing work, it can be confusing to know what to do or who to call. Can a general contractor do the work? Should you hire an individual? Could you do it yourself? What is the difference between a roofing contractor and a roofer?
A roofing contractor is a company or individual that specializes in the installation, repair, and maintenance of roofs. They are generally licensed and insured, and have the necessary skills to complete complicated projects.
On the other hand, roofers are individuals who perform routine roof maintenance or repairs on existing roofs such as replacing shingles or patching leaks. They do not generally have the same level of knowledge as a roofing contractor and may not be licensed or insured.
General contractors may be able to handle most routine roof repairs and maintenance, but roofing is not their specialty. If your job is larger or more complicated, it is wise to hire a professional who specializes in roofing.
Regardless of what kind of company or person you hire, it is important to check their credentials and references carefully. Ask for proof of insurance, licensure, and any other relevant documents that demonstrate their qualifications.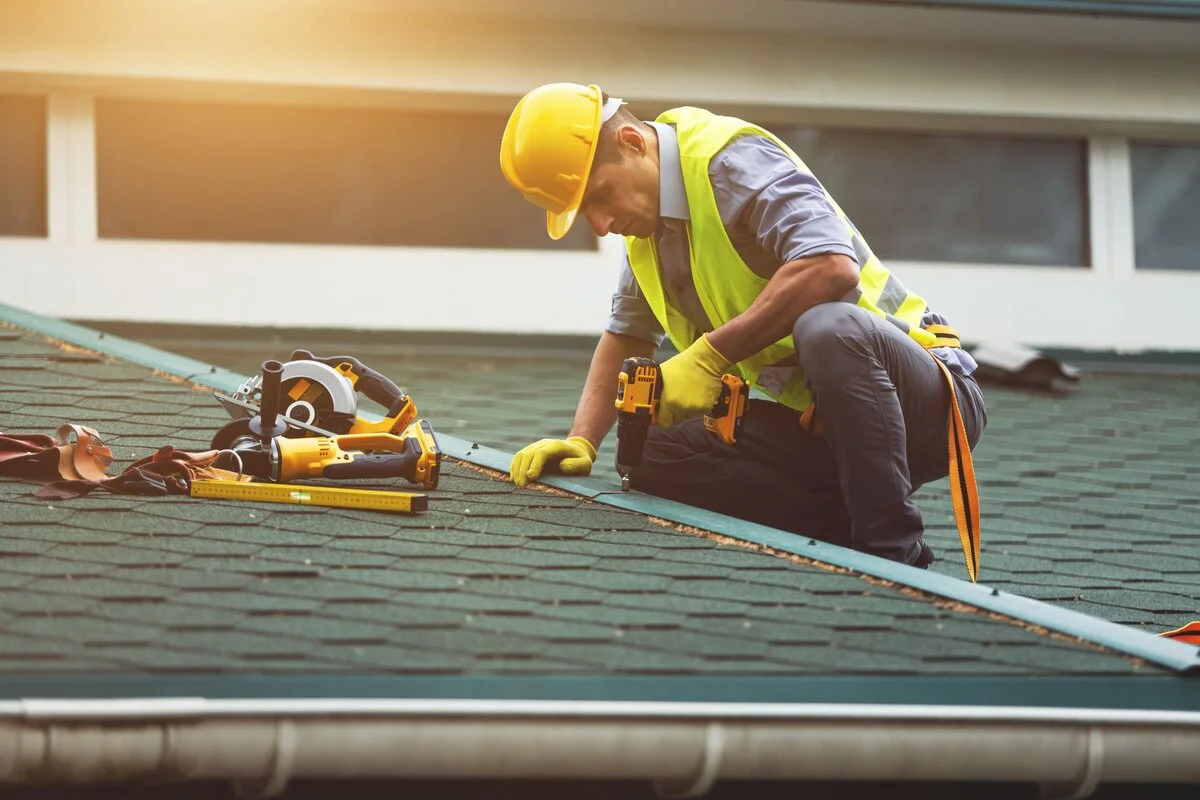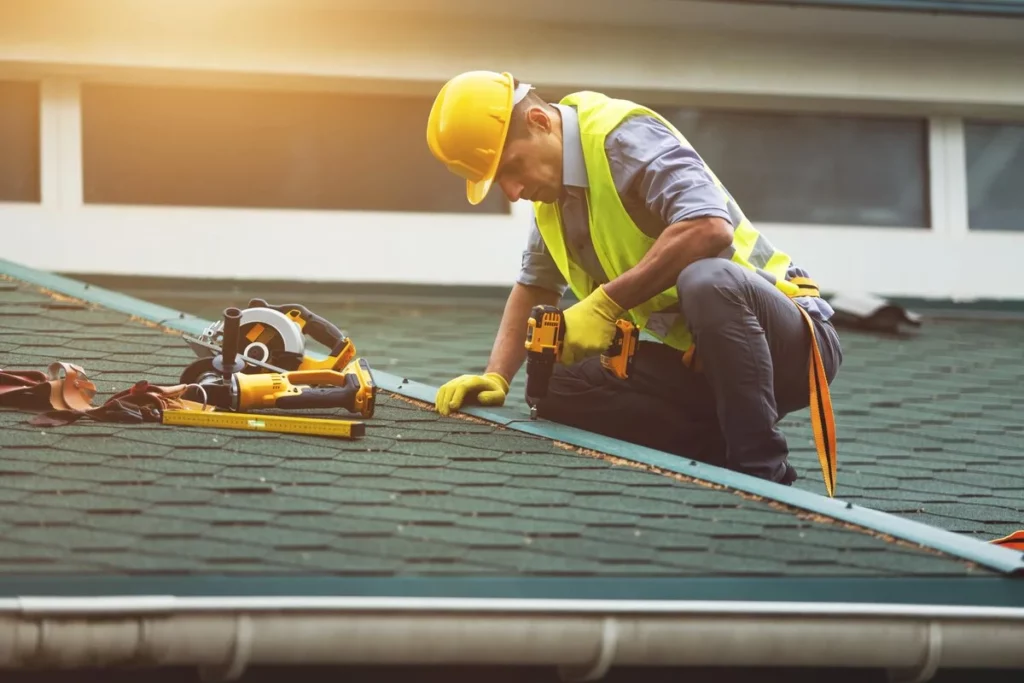 Getting The Most Value From Your Investment In a New Roof
A new roof is a big investment. It is important to do your research to make sure you are getting the best possible value for your money. Here are a few things to keep in mind when you are shopping for roofing services:
The Cost of the Roof
This is probably the most important factor in deciding which roof to go with. Always get at least 3 quotes from different roofing contractors to compare. Make sure to compare apples to apples – ask for the same type of roof, the same materials, and the same warranty.  
The Pitch of the Roof
The pitch is the angle at which your roof slopes. A higher pitch means that there is more surface area and it will take longer to install the roof. This will affect the cost of installation.
The Size of Your Home
This will also affect the cost as larger homes have larger roofs, so they require more materials and take more time to install.
The Complexity of the Job
If your home has multiple levels or a lot of skylights, this will add to the complexity of the job and increase the cost.  
Your Location
If you live in an area with severe weather conditions, this will also affect the price as your roof will need to be able to withstand high winds, heavy rains, hail, or snowstorms.
The Type of Roofing Material You Want
There are many different roofing options available on the market today including asphalt shingles, metal roofs, slate roofs, tile roofs, etc. Each type of roof has its own benefits and drawbacks so it is important that you do your research before making a decision.  
The Warranty Offered by the Manufacturer
Make sure to ask about warranties when you are getting quotes from roofing contractors. Most manufacturers offer warranties on materials, but they vary in length and coverage so it is very important that you understand what is included before making your final decision.
The Reputation of the Manufacturer
Do some research on the manufacturers of the roof materials that you are considering. Read online reviews and talk to people who have had similar roofs installed on their homes. This will help you narrow down your choices and make sure you are getting a quality product.  
The Reputation of the Roofing Contractor
Once you have chosen a roof, it's important to find a reputable roofing company to install it. Again, read online reviews, talk to friends and neighbors, and get at least three bids before making your final decision. 
A new roof is a big investment but it is worth taking the time to do your research so that you can be confident you are making the best decision for your home.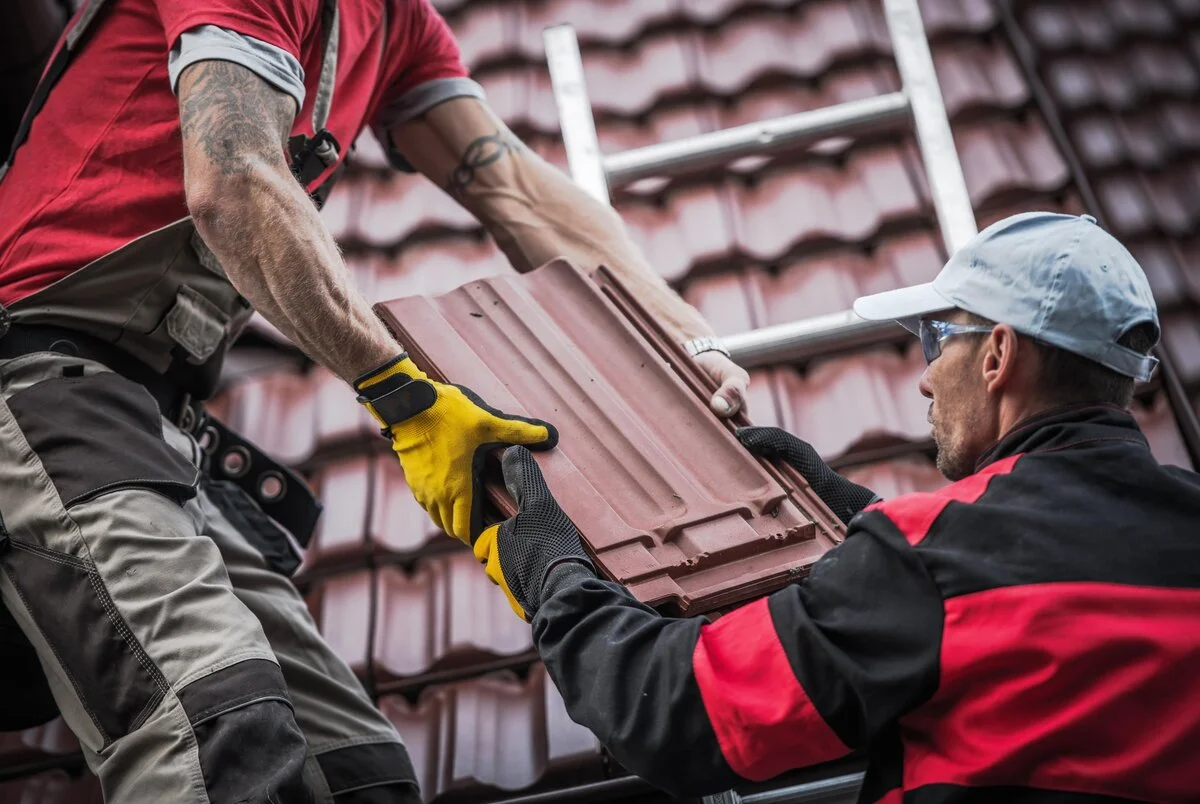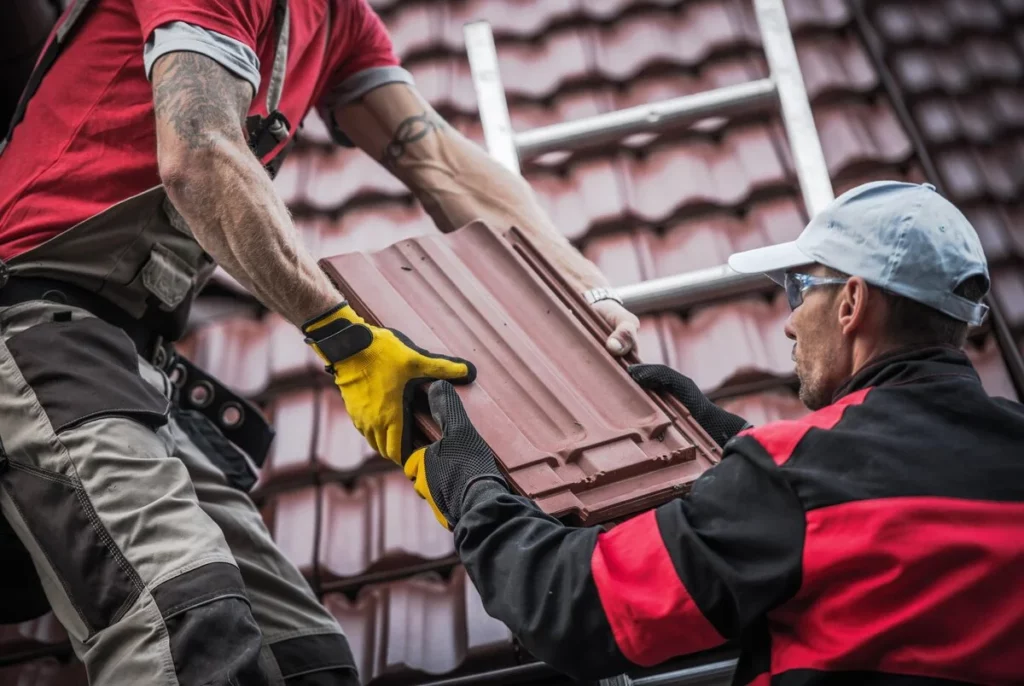 Protecting Your Investment
Once you have your new roof installed, it is important that you take care of it. A well-maintained roof is the best defense against costly repairs and premature replacement. Regular inspection and maintenance can help prevent small problems from turning into larger ones. Here are some tips on how to maintain your roof:
Inspect your roof at least twice a year, preferably in the spring and fall. Look for signs of wear and tear, such as missing or damaged shingles, cracked caulk or sealant around flashing, rust spots on metal components, or any other visible damage.
Clean out rain gutters regularly to keep them free of debris, which can lead to clogs that prevent water from draining properly.
Trim back tree branches so they do not rub against or hang over your roof.
Repair any minor damage as soon as possible to prevent more extensive problems from developing.
Schedule routine maintenance and an inspection with a professional roofing contractor at least once a year.
Proper maintenance can extend the lifespan of your roof by many years, so it is well worth taking the time to do it regularly.
Lakeland Roofing Company
Stronghold Roofing and Solar in and near Lakeland, FL can provide all your residential and commercial roofing needs, including:
Roof inspections
Roof repairs
Full roof replacements
New construction roofing
Mobile home roofing
We are lifelong Polk County residents, dedicated to providing the highest quality materials and exceptional workmanship to all our clients. Our team of experienced roofers can work with any roofing material, and we have the ability to work with homeowners' insurance companies directly.
When you need roofing services, you need the best roofing company in Florida – Stronghold Roofing and Solar.
Contact us today to schedule a free estimate or to ask about our roof financing options.