In Lakeland and Florida in general, it's important to keep your roof cool in the summer. There are many advantages to keeping your roof cool that can benefit you, your home, and your wallet. The benefits include lower energy bills, longer roof life, and improving your comfort inside.
There are a few ways to keep your roof cool and we'll go over all of those techniques in this article, in addition to why it's important and ways you can achieve it. We'll talk about roof cooling ideas, reflective roof coating, and cooling roof technology among other things.
We'll also go over the most common types of roofing in Florida and the best ways to keep them cool even on the hottest of days. You'll be able to get a better idea of what type of roofing or cooling methods will work for your roof and home.
If you need a roof inspection or roofing services on your home to help keep your roof cool, call Residential Roofing Depot for all your roofing needs. Residential Roofing Depot is based here in Lakeland and we know the best techniques to help you keep your roof cool in the summer and all year round. We have experience in successfully cooling hundreds of Floridian's roofs and we can help you, too!
Why is it Important to Keep Your Roof Cool?
It's important to keep your roof cool in the Florida climate for a few different reasons. All types of roofs can get too hot during the summer. This includes tile, metal, and shingle roofing. Most people just think that only metal roofing can get too hot, but with the Florida sun beating down on your roof, any type of roofing can absorb heat, making your roof extremely hot.
These are just a few reasons why it's important to keep your roof cool. We'll also discuss different ways to cool your roof when it gets too hot.
Energy Efficiency
When you keep your roof cool, you'll find that your energy bill is less expensive. This is because when your roof is too hot, your air conditioning becomes less effective and increases your energy bill. When you cool your roof, you may see that you have much less expensive electricity and/or energy bill. Keep reading for roof cooling ideas.
Comfortability
Making your home comfortable in the summertime is already hard enough. When your roof is too hot, it can be even more difficult. Keeping yourself, your family, and your pets comfortable in the Florida summer heat is important. Plus, when you use the roof cooling techniques that we give you, you can create cool spaces even where there is no air conditioning, like an outdoor patio or yard.
Roof Longevity
Cooling your roof when it gets too hot can help with the longevity of it. When your roof gets too hot, it can compromise the integrity of your roof or cause other damage. For example, if you have shingle roofing, you may notice that your shingles are curling in extreme heat. This is an indication that you need to cool your roof.
Moisture and Mold Buildup
In humid environments like Florida, moisture can build up and cause mold and mildew problems in your roof and home. Keeping your roof cool can help you avoid getting mold and having to deal with mold removal. If you have to have the mold removed, it can get expensive. This is why it's important to take care of mold as soon as you notice it. If you smell or notice mold in your attic or roof, be sure to address it immediately.
Ways to Keep Your Roof Cool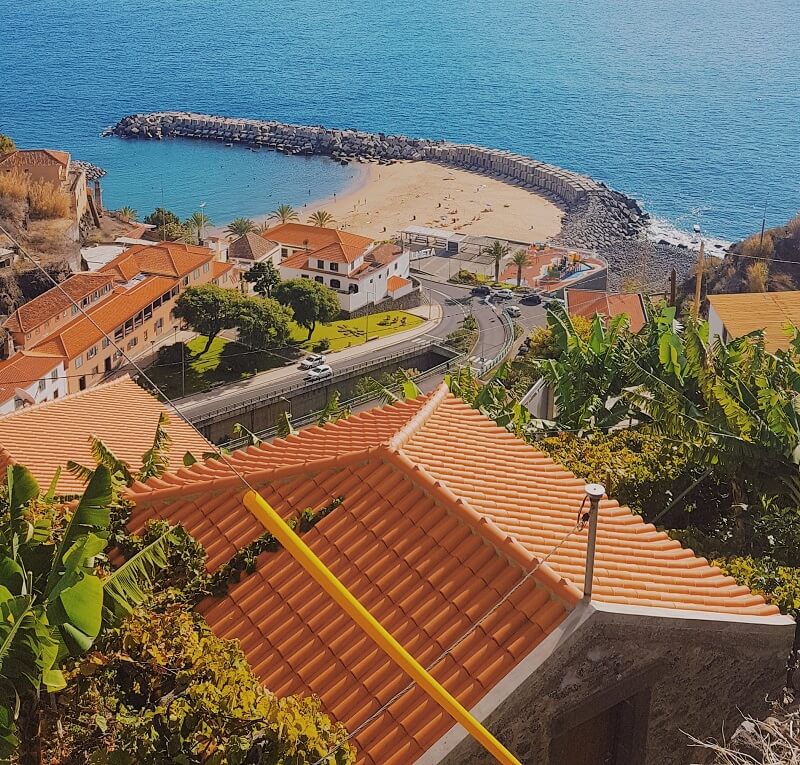 The surface of a black or metal roof can get up to 50 degrees cooler than the temperature outside. That means when the temperature in Florida is at 100 degrees, your roof could get as hot as 150 degrees. As we mentioned, the heat is absorbed by your shingle, tile, or metal roofing and can cause all of the issues that we talked about in the section above.
We've talked about why it's important to keep your roof cool but it's important to know how to keep your roof cool, too. There are lots of different ways to cool your roof so that you can pick the method that works best for you, your home, and your budget.
Here in this section, we'll go over the best ways to keep your roof cool in the summer and how to do them.
Cooling Roof Technology
There are new advanced cooling roof technologies that you can use to keep your roof cool. Solar panel systems are a great way to keep your roof cool all year round. Some of the other types of cooling roof technology include modified bitumen roofs with reflective granules, reflective coatings, and thermoplastic membranes. The process for installing these technologies is different for different slopes.
Another type of cooling roof technology is a misting system, also called an evaporative cooling system. This type of roof technology works by spraying a tiny amount of water over your entire roof and allowing the water to cool as it evaporates.
Reflective Roof Coating and Materials
You also have options for reflective roof coating and reflective roof materials. While replacing your whole roof with reflective shingles or tile can be extremely expensive, it could be worth it if you live in Florida or other warm climates. Some roofing companies also have options for a coating that they can put over your current roof to help it deflect the heat rather than absorb it.
More Trees
This is a long-term solution for keeping your roof cool. By strategically planting trees in your yard, you can increase the shade around your roof and home. Increasing the shade around your home can keep your home cooler in the warmer months, which can help in keeping your roof cool as well. If you are purchasing a new home, consider the shade in the yard and how it will affect the temperature of your roof and home.
Lighter Colored Roofing
With all the roofing options that are available today, it's easier than ever to choose a light-colored roof for your home. As we've mentioned, black and/or dark-colored roofs absorb heat more so than lighter-colored roofs. A light-colored roof will not get as hot as a darker roof. Residential Roofing Depot offers a variety of different colored roofing options for shingle and tile roofs.
Better Ventilation or Insulation
Did you know that your attic is as important as your roof as far as the integrity of your home goes? Having proper ventilation and/or insulation in your attic can drastically improve the quality of your home. Good ventilation and insulation can also help control the temperature of your home and roof so that it doesn't get too hot.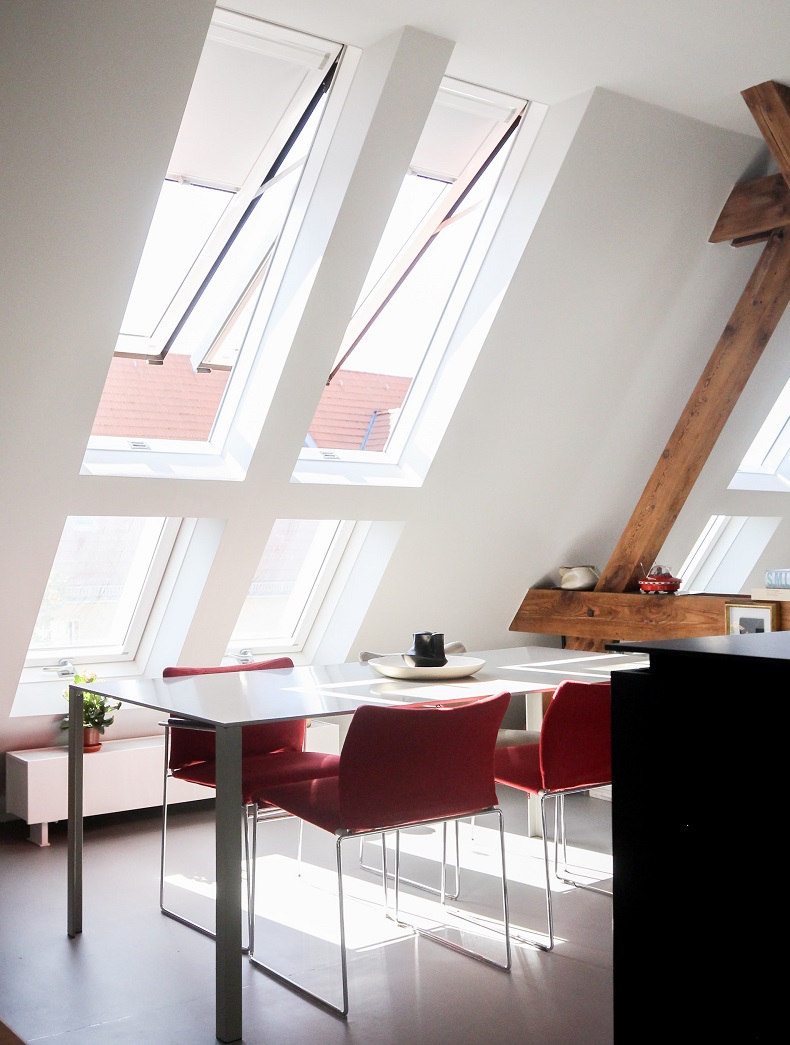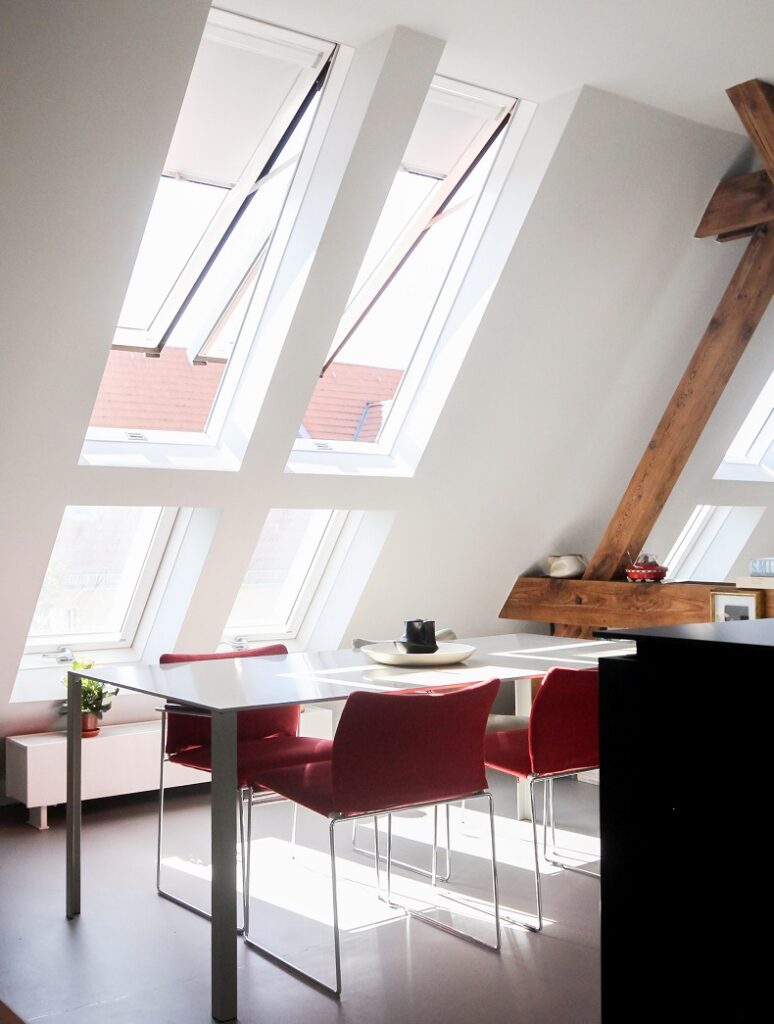 Types of Roofing
As we know, there are several different kinds of roofing. In general, the method of cooling your roof is the same for any type of roof. These are the three most popular types of roofing and the best ways to keep them cool during the summertime and the extreme heat.
Shingle Roofing
As we've touched on, darker shingled roofs can get extremely hot in the Florida heat because of the way they absorb it. By using or changing to light-colored shingles, your roof may stay cooler even on the hottest days. If this is not an option, installing a reflective layer or cooling system would be beneficial as well.
Tile Roofing
This is another type of roofing that you could get in a lighter color to help with cooling your home. Tile roofing is also more resistant to heat which allows for a naturally cooler roof. Additionally, clay tiles do not absorb water as much as concrete tiles and other roofing materials. This means that it's less prone to mold or moisture buildup.
Metal Roofing
Metal roofing is becoming a very popular choice among Florida residents because of its durability to stand up against hurricanes, heavy wind, and rainstorms. However, this is another material that absorbs heat and can cause your roof and home to get extremely hot in the summertime. Using some of the roof cooling ideas we've gone over can help keep your metal roof cool even in the hottest of heat.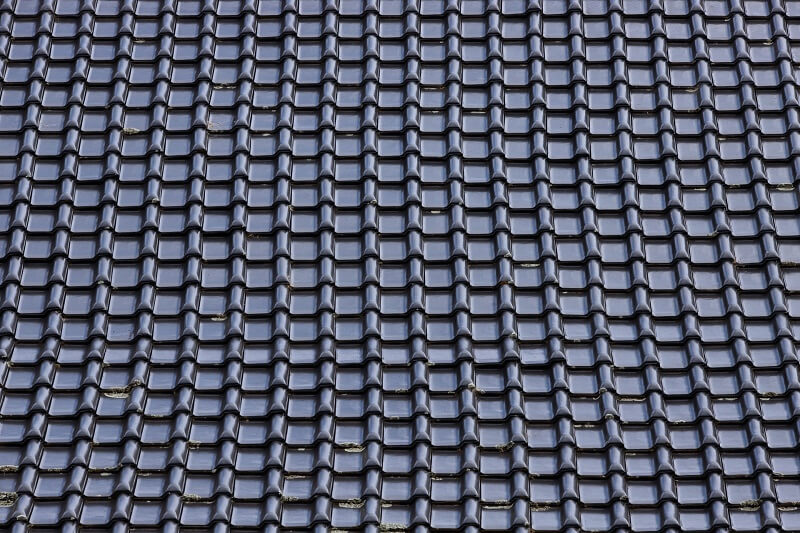 How Do You Know if Your Roof Is Too Hot?
It's not always easy to know if your roof is too hot. Especially if you don't have experience in roofing or can't get up on your roof yourself. However, when the temperature increases, you should actively address cooling your roof as well. Being proactive can prevent your roof from getting too hot in the Florida sun.
Getting a roof inspection can help you determine if your roof is too hot and what measures you should take. Residential Roofing Depot offers free roof inspections and estimates, with no obligation. We can inspect your roof and make cooling recommendations based on our findings.
Another way to tell if your roof is too hot is by keeping track of your electricity bill and checking to see if the amount is increasing. If your energy or electricity bill is increasing over time, you may want to look into cool roofing materials or some of the other methods we've discussed for cooling your roof.
Use a Trusted Roofing Company in Lakeland
If you need to get your roof inspected to see if it's getting too hot in the summer, call the professionals at Residential Roofing Depot. Our roofing company will always provide the best roofing services in and near Lakeland. Once we complete our thorough inspection, we offer our professional recommendations based on our findings.
After our inspection on your roof, we will provide you with an estimate for the work needed. If you choose us as your roofing company, we'll work with you until well after your roofing services are complete. We can even work with your insurance company if needed. If you ever have any questions during the process, we're here to answer them for you.
Whether it is about the quality of the roofing material or the quality of the roof repairs, we provide you with the best of the best. You can feel confident that our roofing technicians will carry out the entire project with utmost competence, skills, and professionalism. We have installed hundreds of roofs in the Lakeland area and we have the best industry knowledge and principles under our belts.
Residential Roofing Depot is the best roofing company in Lakeland and nearby areas. Work with us for high quality roofing and service.