In Central Florida it's highly recommended that you get routine maintenance done on your roof every year. Having routine roof maintenance and annual inspections can help prevent costly damage. It's especially important to have you roof inspected after a major storm (like a hurricane or wind storm). Hurricanes and heavy winds can cause damage to your roof that results in water leaks.
The best way to prevent roof leaks is by ensuring your roof has no damage. To ensure that your roof has no damage, you need to get it inspected regularly. Upon inspection, your roofer will look for signs of damage such as:
Loose shingles, roofing or siding
Holes in your roof
Cracks in your shingles
Moisture damage and/or mold
Here in this article we'll talk about a few specific ways to prevent water from leaking through your roof. If you have any questions about how to stop roof leaks, roof inspections or any other roof repair or roof replacement services, give us a call. Residential Roofing Depot is your premier Lakeland roofing company! We have repaired and replaced thousands of roofs and we can help you with your situation.
Common Causes of Roof Leaks
There are a few common causes of roof leaks that roofers typically see. The most common are loose shingles or roofing, and cracks or holes. Here in this section we'll go over these causes and a few other common ones. We'll also tell you what to expect when getting your roof repaired.
Loose Shingles or Roofing
Your roofing or shingles may come loose after a hurricane or heavy wind storm. This can also happen when your roof reaches a certain age. Wind damage to roof shingles can be bad enough that they need replacement after a storm. If this happens to your roof, be sure to call a roofing company to get it fixed as soon as possible. Damage that goes left unrepaired can get worse and create bigger problems and lead to the need for a roof replacement.
Holes or Cracking in Shingles
If you have holes or cracks in your shingles or roofing, this can cause a roof leak. You may not even know that you have holes or cracks in your shingles. This is why it's important to get regular roof inspections and maintenance. Your roofer can check for holes, cracks and other damage before they get to be a bigger problem.
Hurricanes and Severe Storms
One of the main causes of damage to roofs in Florida is from hurricanes. High winds and heavy rain can cause substantial damage in some cases. Because there is an entire area of your home (your attic space) between you and your roof, oftentimes damage can go left undetected. That's why the professionals recommend that you get your roof inspected after every major storm. There's no telling what damage could be hidden from plain view.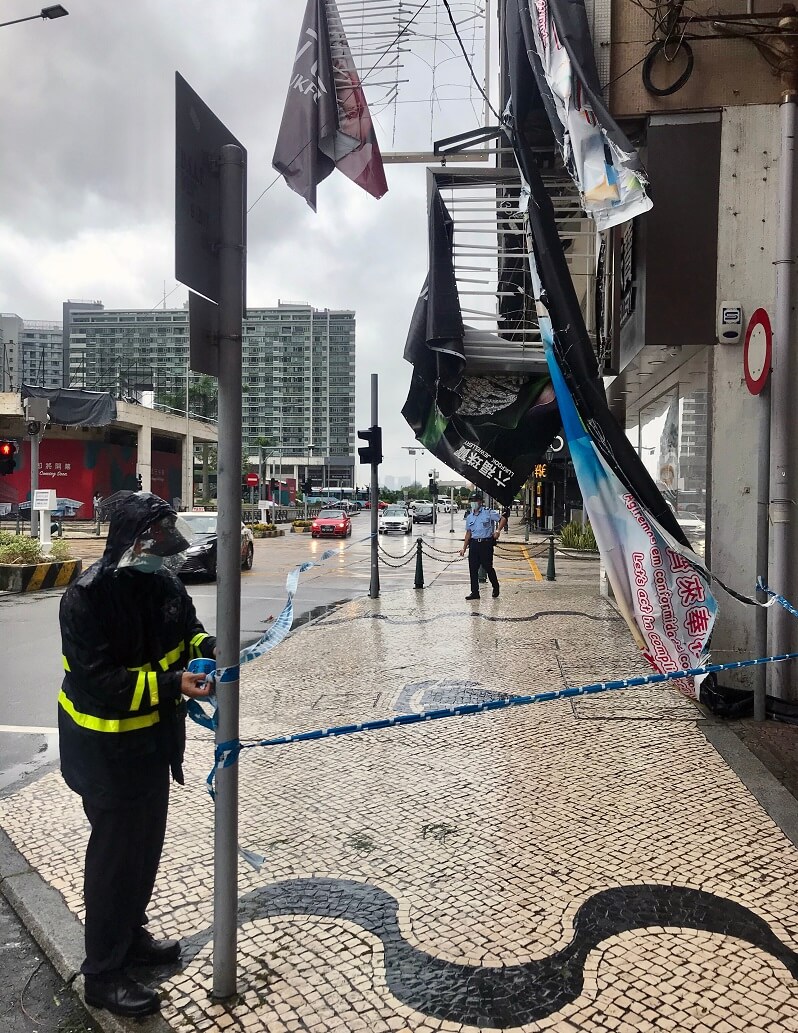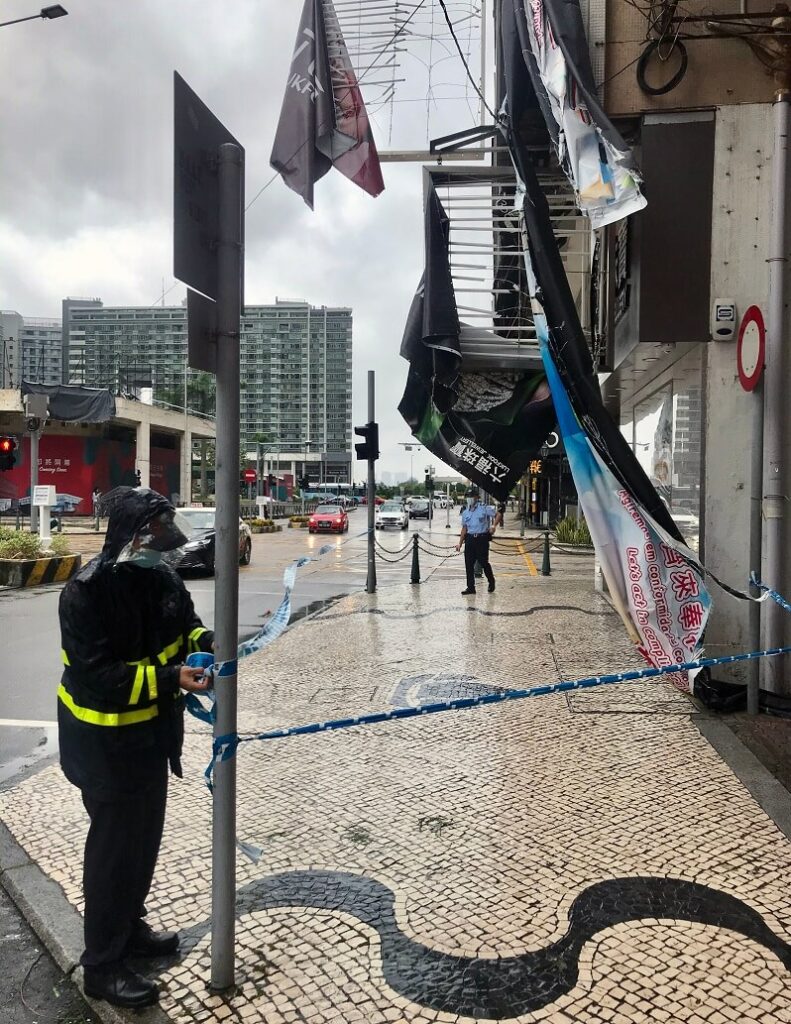 Poor Roof Craftsmanship
Something that could be causing damage to your roof is poor craftsmanship. This isn't something that most consumers think about. We expect high quality work from the people we hire. And it's not always obvious right away that there has been poor roof work.
If you've recently had roof repairs or a roof replacement on your home, be sure to get regular inspections and routine maintenance. Especially if you suspect any potential damage. Residential Roofing Depot offers free roof inspections! If you think you need repair done, call us today.
Signs of a Roof Leak
The signs of a roof leak may not be obvious. If you haven't had a roof inspection recently, you might not know that anything is amiss. These hidden damages are dangerous to your home. Roof damages can jeopardize the integrity of your home. They can create structural damage and cause your home to become unlivable. Routine maintenance and regular roof inspections can help prevent this from happening.
It's also important to keep your eyes open for any of these signs of a water leak:
Interior water damage spots
Curling shingles or loose roofing material
Dripping
Mold build up (especially after a rain storm or hurricane)
Dampness on the exterior of your home
These signs should not be ignored! The sooner you address the signs of a water leak, the sooner you can stop the leak and get back to normal. The longer it goes unrepaired, the more likely it is to cause further damage.
How to Stop Roof Leaks
Wondering how to prevent water leaks? As we've mentioned, the best way to prevent roof leaks is through routine maintenance, repairs as needed, and inspections at least once per year. Here are a few specific ways to prevent water seepage from your roof getting into your home.
Routine Maintenance
Routine maintenance can help prevent water leaks from coming in through your roof. These things are important to keep up with. Keeping up with the routine maintenance on your roof can mean lower costs in the long run.
Routine roof maintenance includes things like:
Replacing shingles
Clearing your gutters
Topping off sealants
Keeping your attic ventilated
Inspecting your skylights
Roof Repairs
If you need repairs done to your roof because of a leak, it's important to get the repairs done as soon as possible. We understand that repairs are costly, but if you leave damage unrepaired, it can cost you even more down the line. Taking care of repairs now will be better for your wallet – and your roof – in the future.
Here are some common roof repairs for different kinds of roofing material:
Shingle Roof Repairs: curling, granule loss and shingle replacement
Tile Roof Repairs: cracked tiles, issues with edging, corrosion
Flat roof repair: collecting water, damage to flat roof edging, cracked membrane
Metal roof repair: improperly driven screws, worn sealants, issues with flashing
Roof Inspections
One of the main causes of damage to roofs in Florida is from hurricanes. High winds and heavy rain can cause substantial damage in some cases. Scheduling annual roof inspections is important, but so is scheduling them after a major storm. There could be damage that you aren't able to see without getting up on the roof.
Work With a Quality Roofing Company
When you need roof repairs or inspections done on your home, it's important to work with a credible, high quality roofing company. Working with a roofing company that gets the job done right the first time means you don't have to worry about poor workmanship haunting you in the future.
But how do you know if they're a high quality roofing company, or not? There are a few things you can look for. Do your research before you work with a roofing company!
Be sure to:
Check their reviews: see what past clients have said about them (good AND bad!)
Look at their website: check out their website and project gallery to see quality of work
Find out if they use high quality roofing materials
By researching the roofing company, you'll find things that you may not have known otherwise. This can help you determine which roofing company in Lakeland to use.
Work With a Trusted Roofing Company
We are here and ready to help you after any hurricane or major storm that causes water leaks in and near Lakeland. We have years and years of experience repairing and replacing roofs with the highest quality of service and materials.
If you need roof repair or roof replacement done on your home, call Residential Roofing Depot today. It's important to take care of any damage as soon as possible. Once we do an inspection on your roof and you choose us as your roofing company, we'll be with you until well after your roof replacement is complete. If you ever have any questions during the process, we're here to answer them for you.
Whether it is about the quality of the roofing material or the quality of the installation, we provide you with the best of the best. You can feel confident that our roofing technicians will carry out the entire project with utmost competence, skills and professionalism.
Residential Roofing Depot is the best roofing company in & near Lakeland, FL. Work with us for high quality roofing and service.