All roofing materials have a finite lifespan, so at some point a roof replacement will be necessary. One of the main factors that homeowners must consider when they are making decisions about their residential roofing needs is cost.
Just as there are many options for roofing materials, there is a wide variation when it comes to pricing. Here are the main factors that impact the price for a new roof:
Roofing Materials
The visible materials (shingles, tile, metal) that you select for your new roof are one of the biggest variables in the overall cost of roofing services.
Asphalt shingle roofing is generally the most affordable option, though there is a large difference between the lowest cost asphalt shingles and premium asphalt shingles. The cost differential is based on style choices, shingle profile, and, most importantly, material warrnties.
Metal roofing is more expensive than shingle roofing, but it can generally be expected to last much longer, which can make its lifetime cost lower.
Roofing materials used in flat roofing can be an affordable option that is suitable for specific residential applications.
Other roofing materials, including clay tile, concrete tile, cedar shakes, and slate are all options that work well on some homes and in certain parts of the country. Prices for these options can range from relatively low cost to being among the most expensive of all roofing types.
Other Roofing Materials
A roof consists of more than just what can be seen, however. The roofing materials that cannot be seen are also important in the performance (and cost) of a new roof.
One of these materials is roof decking (or sheathing). Decking is the solid layer upon which the outer layer of roofing materials are laid. Typically made of plywood or MDF, the roof decking must be strong enough to support the outer materials like shingles, tile, or metal. With lightweight shingles, this is fairly easy, but heavier options like concrete tile may require more substantial roof decking and roof structure to support the weight.
Underlayment is a waterproof layer that is installed between the roof decking and the visible roofing materials. There are options for underlayment that are best for specific types of roofs and roofing materials, with corresponding variation in prices.
Homeowners who are considering getting a new roof will also need to factor in the cost of materials like drip edge, flashing, roof vents, and sometimes new gutters and downspouts.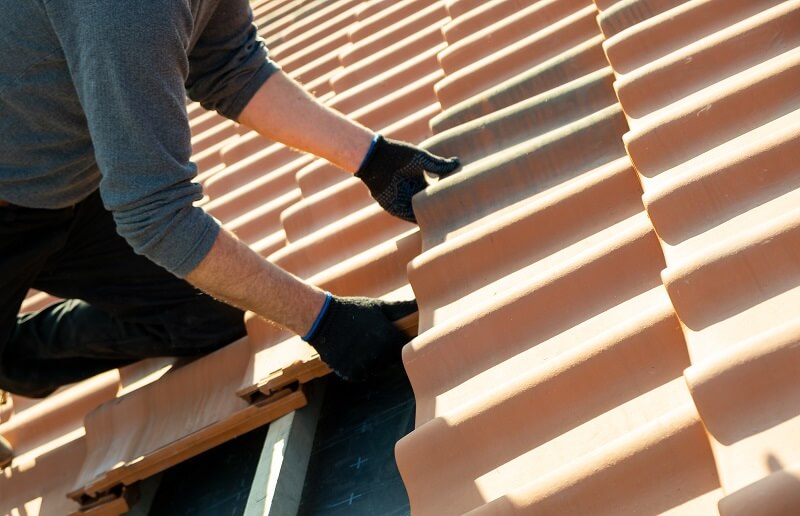 Roof Size
The square footage of your roof is a significant consideration in the cost of a roof installation, since a larger roof obviously requires more roofing materials and more time. It is worth noting that roof size is not the same as the square footage of the interior of your home, since most roofs are sloped, and many have multiple angles.
According to roofingcalc the average size of a residential roof is approximately 1,700 square feet. Roof size varies based on not only the square footage of the home, but also whether it is one story or multiple stories. For example, a two-story home that has an interior square footage of 2,300 square feet would have a roof area of about 1,500 square feet, while a single-story home of the same interior square footage would have a much larger roof size.
Complications of the Roof Surface
Roofs that have steep pitches are more challenging to work on compared to lower-pitched roofs, because extra security precautions may be required, as well as special scaffolding and tools.
Likewise, skylights, chimneys, vents, and other roof penetrations make a roofing job more complicated, which impacts the price because they take more time than roofing on a solid, flat surface.
Roof flashing, roof vents, nails or fasteners, and drip edge are ancillary roofing elements that are necessary, and they must be included in the overall cost of a roof installation.
Labor Costs
Roofing contractors estimate the amount of time that they will need to complete a new roof installation in formulating an estimate. Some roofing materials require specialized skills and tools, so labor costs can vary. For example, the cost for specialized metal roofers may be more than the cost for someone replacing asphalt shingle roofing.
One important consideration in some residential re-roofing situations is whether old roofing materials need to be removed and disposed of, or whether the roofer contractor and their team will be able to overlay the new roof over the old one.
Cleanup after the job is completed also takes manpower and time and will be reflected in the overall cost for the work.
Labor costs vary widely by geographic region, so homeowners should always get estimates from reliable roofing contractors who work in their local area.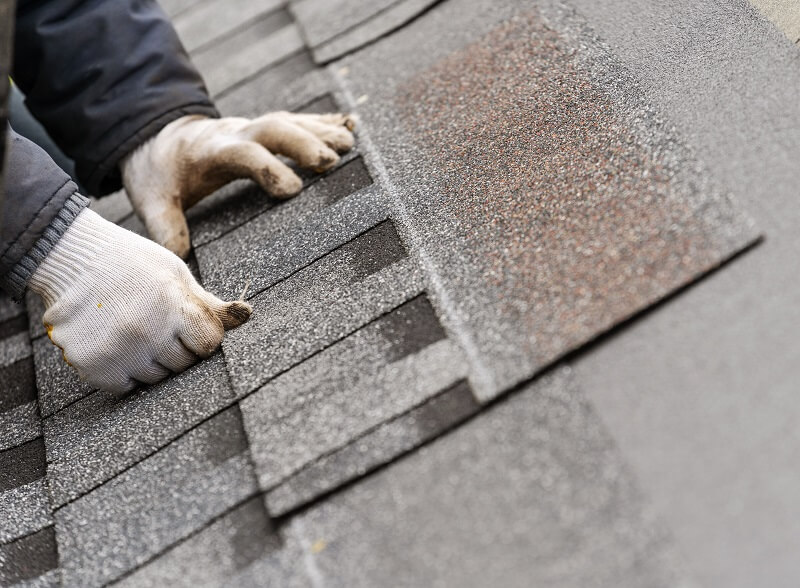 How Do Roofers Estimate the Cost of a Roof Installation?
Taking all the above factors into consideration, plus any details that are pertinent to a specific home, roofing contractors will provide an estimate for a roof installation so that homeowners know up front what they should expect in terms of the toal cost. Of course, this estimate will likely depend on there being no unforeseen issues with the roof, but experienced, honest roofing contractors can generally provide an accurate estimate that is reliable.
As part of creating the estimate, a roofer will calculate the amount of roofing material required to complete the new roof installation by first determining the total area (square footage) of the roof. This is done by multiplying the length of each roof plane times the width of each roof plane, including any dormers or other roof projections. The square footage of each plan is added together to get the total surface area of the roof.
Then, the roofing contractor will calculate the price for the roofing materials. They will use the number of "squares," which, according to Owens Corning Roofing, measure 100 square feet of roof surface. Typical three-tab or strip asphalt shingles come in bundles of three squares, which is how the roofer will price the cost of the roofing material..
By calculating the number of squares needed for a roofing job, the contractor can determine the cost for not only the outer, visible layer, but also the underlayment.
The roofer will then add on the costs for other roofing materials, labor, and other items required for the specific roof installation.
Do I Need a New Roof Installation?
A new roof installation is a significant investment, so homeowners are often tempted to avoid the cost. In some cases, roof repair may be a viable option, but it is always advisable to have a roof inspection by a professional roofing contractor to evaluate whether it is time for a new roof.
On its website, shingle manufacturer GAF notes that there are some signs that a roof replacement may be needed. Here is a summary:
Leaks in the attic could be caused by shingles that are damaged. Attic leaks might also be a sign that the roofing underlayment or the flashing are damaged or have deteriorated.
Paint that is blistering or peeling on the exterior of the home can be a sign that moisture is getting trapped in the walls from a leak in the roof.
Ceiling or wall stains inside the house are caused by moisture that should not be present. In addition to suggesting that roof repair or roof replacement may be needed, stains can be unsightly and could cause dangerous mold or mildew problems.
Sheathing that is decayed from water damage might cause the roof to sag, or cause sagging ceilings, broken gutters, or leaks.
Shingles that are cracked, brittle, or curled are a sign that a roof is reaching the end of its useful life and suggest that a roof replacement will be necessary in the near future.
In central Florida, there is an additional consideration for when a full roof replacement might be needed. Our volatile and sometimes extreme weather conditions can cause extensive roof damage, so it is always wise to get a roof inspection from a professional roofing contractor following a storm if the home has suffered any damage, regardless of how serious it may seem to the naked eye. Waiting until damage becomes visible can allow even small problems to become worse.
Should I Get a New Roof if I Want to Sell My Home?
Homeowners who are considering selling may wonder if an investment in a new roof is advisable before putting the home on the market.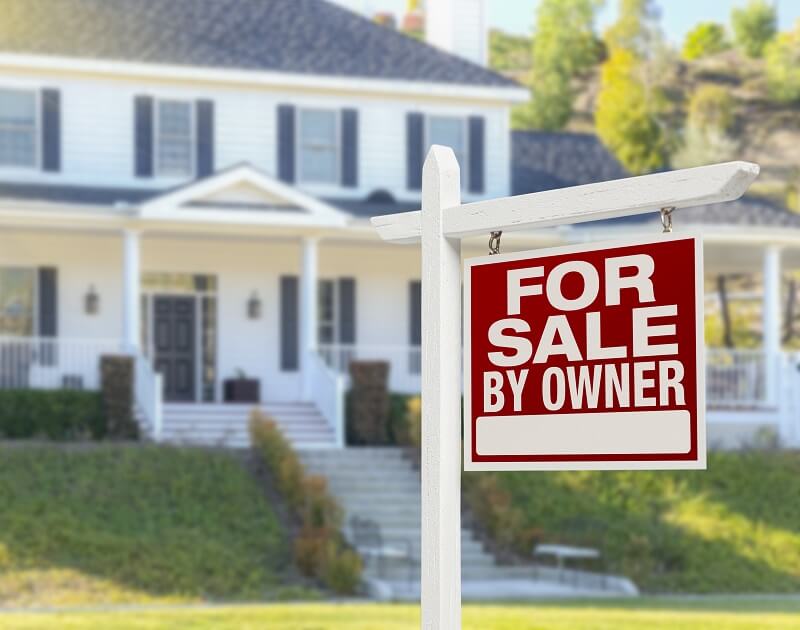 In general, a new roof improves the curb appeal of a home, which can make it more attractive to buyers, thereby commanding more interest and a higher price. It gives buyers the peace of mind that they should be protected from most substantial roof repair or roof installation costs for some time.
Zillow notes that a roof that needs replacing or repairing could have a negative impact on the sale of a home, potentially generating less interest or lower offer prices.
Homes that need a great deal of maintenance, especially something as costly as a new roof, will appeal to fewer buyers.
Potential buyers may be inclined to negotiate the sale price so that they can cover the cost of a new roof installation, or they may request the replacement be paid for by the sellers prior to closing.
The sales process may take longer, due to some buyers wanting a home that is move-in ready.
Whether to replace or repair a roof depends on a variety of factors, only one of which is the price. But homeowners looking for the best sales price will want to consider whether the cost of a new roof or a roof repair can be recouped in the sales process. A professional roofer can do an inspection and provide a review to the homeowners to help them decide.
Your Roofing Company in and Near Lakeland
For new roof installation, roof inspection, or roof repair, contact Roofing Depot of FL. Our team of professional roofing technicians has experience with residential roofing and commercial roofing, and can work on roofs of all types:
Shingle roofing – among the most popular and affordable options
Metal roofing – known for durability and longevity
Tile roofing – able to withstand high winds and have one of the lowest life-cycle costs of any roof type
Flat roofing – easy and quick installation
Mobile home roofing – thermoplastic polyolefin (TPO), shingles, or metal
We can work with homeowners who need to file insurance claims, ensuring that the homeowners insurance company has all the documentation needed and minimizing stress for the homeowners.
Because we know that roofs can be a significant investment for most homeowners, we offer roof financing options that allow you to pay for your roofing services without tapping into your home's equity.
Roofing Depot is local, offering roofing services throughout central Florida, including Lakeland, Winter Haven, Plant City, Brandon, Davenport, and Haines City. We are qualified, straightforward, and customer-centric, and we promise you the best, most affordable roofing options for your unique needs and budget.
Roofing Depot of FL is here to help give you the peace of mind of knowing that your home's roof is solid and sound.
Contact us today for a free roof inspection and consultation. Roofing Depot of FL – We'll Knock Your Shingles Off!