It's important to take good care of your roof throughout its life. Your roof is a vital component of your home's structure. Routine maintenance will help your roof support your home and keep your family safe. If you haven't had to have any roof repairs or maintenance done yet, you may be wondering how much it costs for these roofing services.
Roof maintenance is generally much, much less expensive than a roof replacement. The cost to reroof a house is a considerable investment, especially if you are using metal roofing or tile roofing. Roof repair cost on the other hand usually doesn't add up to as much as a replacement.
The type of repair services that you need will dictate the cost of your roof repair or roof maintenance. Small repairs tend to cost just a couple hundred dollars. Moderate repairs will cost up to about $1,000. And the cost for large repairs is subject to inspection. Sometimes if the damage is too significant, a replacement may be recommended.
If you have any questions about roof repair or roof maintenance, give us a call. Residential Roofing Depot is your premier Lakeland roof repair company!
Roof Repair Cost for Small Repairs
Hopefully any repairs you end up needing are just small repairs. Small repairs on a roof will generally cost you a couple of hundred dollars. What do we consider to be small repairs, though?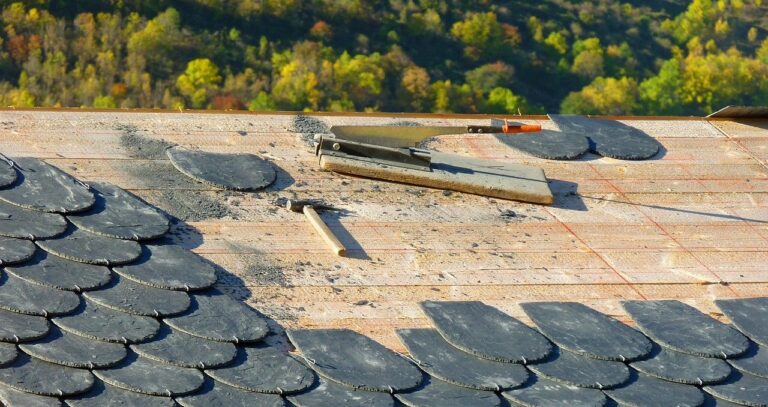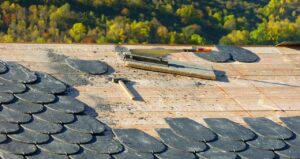 Small repairs are usually just one or two small holes in the roof that need to be patched up. With a small repair, it is typically just a matter of patching the holes and that's it. If the patching doesn't work, then you may have a larger problem on your hands. Roofing services for a small repair generally take just a couple of hours to complete. You can stay in your home for the duration of the roof repair with little to no interruption to your daily life. Sometimes people even opt to take on the small repairs themselves!
This should only be done if you have experience in this type of work or you are 100% confident in your abilities to safely and correctly repair your roof damage. These small repairs done by homeowners are typically done on shingle roofing, where it's easier to overlay and patch as needed.
Roof Repair for Moderate Damage
Moderate damage is a bit more costly to remediate than smaller repairs. Moderate damage includes roof repairs like sealing fixtures, replacing shingles or tile, or adding/replacing flashing. These services will cost you anywhere from about $500 to $1000.
When your roofing company comes out to inspect the damage, they can give you an accurate quote on how much it will cost to repair the damage. Moderate damage will usually take them a full day of work, sometimes less.
Most homeowners will stay in their homes during maintenance to their roof with moderate damage. Because it doesn't take several days to complete, it's less of a hassle to stay in your own home. Noise levels may be disruptive but it won't take as long as a replacement.
Cost for Large Roof Repairs
Upon inspection, your roofing contractors will assess the damage and let you know the extent. If they find that you have too much damage to repair, they may suggest a full replacement.
Issues like damaged underlayment and structural wood damage can cost several thousand dollars to repair. In some cases, a new roof may make more sense than a large repair. Your certified roof repair contractors can advise you on the best decision.
If you end up needing a roof replacement, this can cost upwards of $10,000 depending on the type of roofing you have. The average cost of a metal roof is closer to $20,000, while a tile roofing can cost a similar amount. Shingle roof cost is considerably less expensive than other types of roofing materials.
Importance of Roof Maintenance
It's important to keep up with regular routine maintenance on your roof.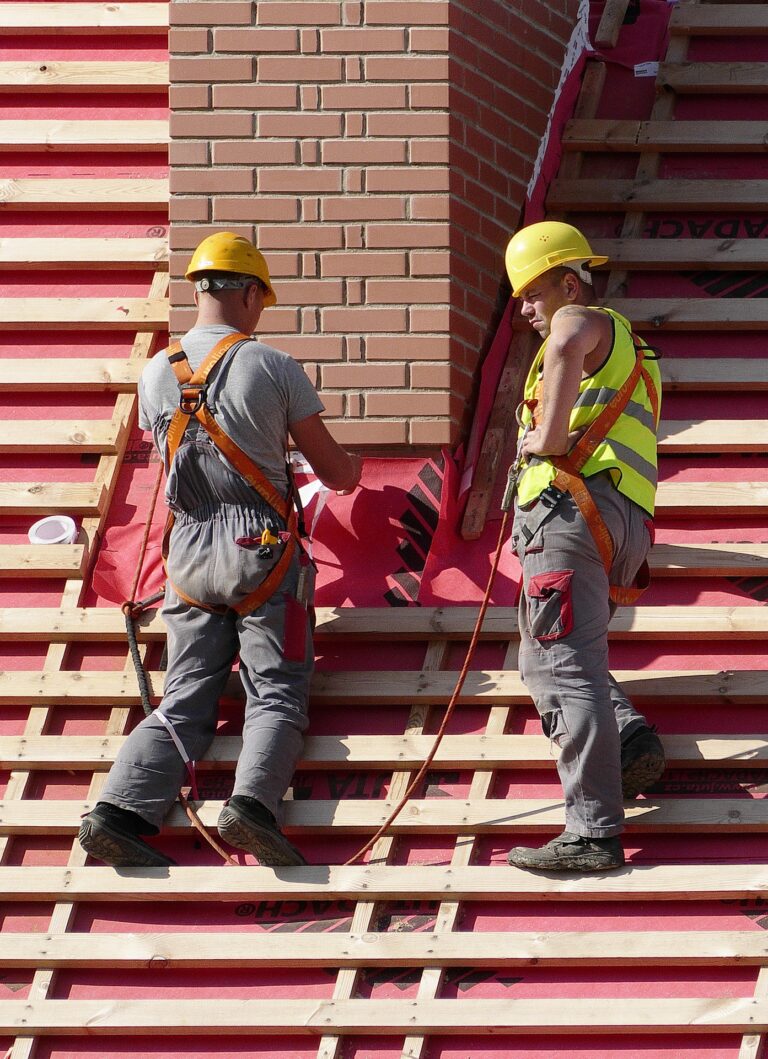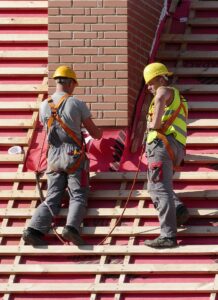 This will lower the chances of expensive repairs or having to get an entire roof replacement.
Keeping up with the maintenance on your roof will keep your roof's integrity high and less vulnerable to damage.
Routine maintenance includes getting an inspection on your roof at least once a year. Especially in Florida where homes and roofs are susceptible to damage from severe wind and rainstorms.
It's recommended that you get a roof inspection annually and after any hurricane or other severe storm has done potential damage to your roof.
Repairing any damage to your roof is important to do sooner than later. If you leave damage to sit in your roof unrepaired, it will get worse. Rain, wind, and even high heat can cause further damage to a roof that needs to be repaired. Don't let it go any longer than it has to.
Roofing Insurance
Oftentimes, your insurance policy will cover the cost of roof repairs. Your homeowner's insurance policy will dictate what type of roofing coverage and insurance you have on your home. It will also depend on the cause of the damage. If the damage was caused by a storm or other natural disaster, it's highly likely that your insurance company will cover it. However, if it's just routine maintenance or something that is an underlying maintenance issue, there's not a high likelihood of your insurance company covering the cost of this.
Residential Roofing Depot works directly with your insurance company to file documentation and get your repair cost covered if they are covering it. This is just one way we help to take the stress out of dealing with your roof and costly repairs. Contact us with any questions about our roof repair process and our experience working with insurance companies.
Comparing Roof Repair Contractors
Be sure to shop around and compare prices from different roofing companies. Most Florida roofing companies will do a free inspection and estimate so that you can get an idea of what it will cost to repair your roof. However, you may find that a different roofer gives you a much lower price.
If you see a big difference in the pricing on your quotes, don't be afraid to ask your roofing contractors what the reasons for the price differences are. Any roofing company that you work with should be willing to provide total transparency. So if you see an estimate that is much lower than other companies, be careful. Do your research to find out if the company tacks on hidden or surprise costs to the estimates that they give customers.
Comparing roof estimates can also give you an idea of the type of people you want to work with. When a roofer comes to your home to inspect your roof, you'll likely have lots of questions for them. Pay attention to how they answer. Is your roofing company more than willing to answer all your questions? Or are they hesitant? Hesitancy can be a big red flag in terms of the company you work with.
It may seem easier to just work with the first roofing company that you contact, but you may not be getting the best deal. It's important to compare not only prices but services, as well. Find out what you're getting from the company you're working with. Roof repairs are extremely important to a home's structure. Repairs should only be placed in the care of a reputable and trustworthy company.
Work With a Roofer Your Can Trust
Residential Roofing Company has many years of experience in roof maintenance, repairing roofs, and installing high-quality new roofs in and around Lakeland, FL. If you need a roof repair or roof replacement was done on your home, call Residential Roofing Depot today. We'll start by scheduling a free inspection and estimate so that we can better understand the scope of the project.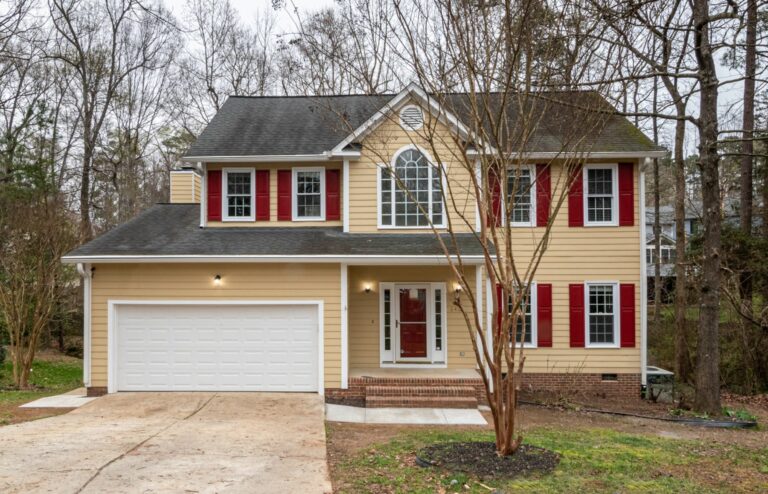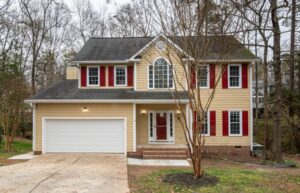 After you get your inspection with us and choose us as your roofing company, we'll be with you until well after your roof replacement is complete. If you ever have any questions during the process, we're here to answer them for you. We will work with your insurance company or answer any of their questions as well.
Whether it is about the quality of the roofing material or the quality of the installation, we provide you with the best of the best. You can feel confident that our roofing contractors will carry out the entire project with utmost competence, skills, and professionalism on every single job.
Work with a roofer you can trust!
Contact Stronghold Roofing & Solar is the best roofing company in & near Lakeland, FL.