Deciding on the best roofing material can be a challenge. There are a few things you should consider when you are in the process of picking out roofing material. Depending on which roofing company you use, you will have many options for roofing. You can choose shingle, metal, or tile roofing. Residential Roofing Depot also offers flat roofing for residential mobile home owners and commercial property owners.
Each type of roofing has its advantages and disadvantages. There are differences in their longevity, durability, cost, efficiency, maintenance, difficulty to install and more. All of these will give you an idea of the pros and cons of each material, helping you choose which one you should go with.
If you're looking for a professional roofing company that can help make recommendations, give Residential Roofing Depot in Lakeland a call today. We'll send one of our professional and skilled roofers to do a roof inspection and make suggestions on the best types of roofing based on your roof and home.
Keep reading to learn more about how to decide which roofing material you should choose.
Pros and Cons of Various Roofing Types
As a homeowner, you have several types of roofing materials to choose from. The three most common roofing types are shingle roofing, tile roofing, and metal roofing. Each material has its advantages and disadvantages. This is why it is especially important to work with a professional roofing contractor. Your roofer will do an inspection and make recommendations based on your roof style, your taste, and your budget.
Here is some information – including the pros and cons – on each type.
Metal Roofing
Metal is the second most popular roofing type among homeowners in Florida. Metal roofs have a longer life span compared to shingle roofing and they can even outlast the longevity of a tile roof if it is well maintained. Another advantage of metal for roofing is that they tend to last upwards of 70 years and can withstand the weather in climates like Florida.
The biggest downside to a metal roof is the cost. But while metal roofing is more expensive upfront, it can pay for itself over years of lower bills and less maintenance than other roofing types.
The important thing about using metal for roofing is working with a professional roofing company that has a history of successful metal roof installations. Installing metal roofing slates can be a more laborious job than it is with other materials. This is why your roofing company should be highly experienced in the area of metal roofs.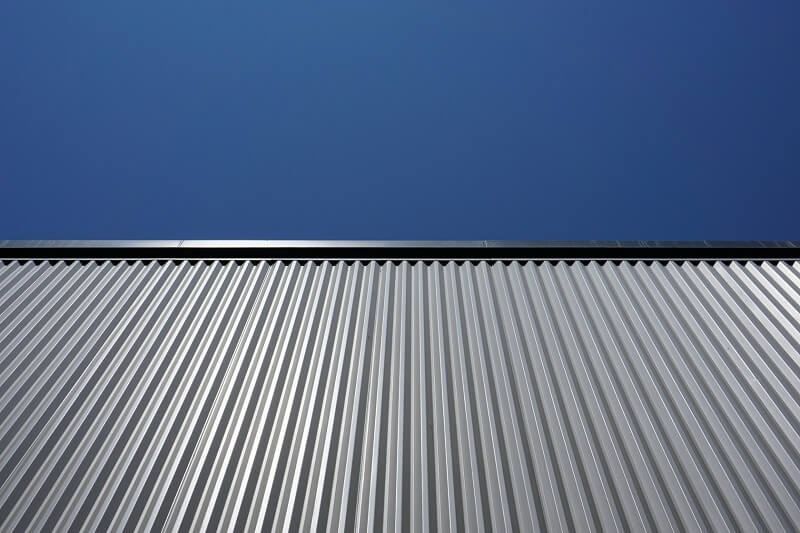 Metal Roofing Pros:
Durability
Longevity (up to 70 or more years)
Energy efficient (reflects heat instead of absorbing it)
Low maintenance
Stylish
Metal Roofing Cons:
Much more expensive than asphalt shingle
Difficult, time consuming installation
Shingle Roofing
Shingle roofing is the most common residential roofing type in North America. Approximately 80% of homes in the country have shingle roofing. The reason shingle roofing is so common is that it's the least expensive option and it's also the easiest to install and replace.
Because the installation process is so easy, it should only take a few days to replace a shingle roof. This is especially true if you are choosing to overlay, rather than tearing the whole roof off. After you have an inspection done by a professional roofing contractor, they will recommend whether you should tear off the roof or overlay it.
Shingle Roofing Pros:
Affordable option
Easy and quick installation process
Variety in styles
Shingle Roofing Cons:
Not as durable as other options
Lasts just 10-15 years on average
More susceptible to damage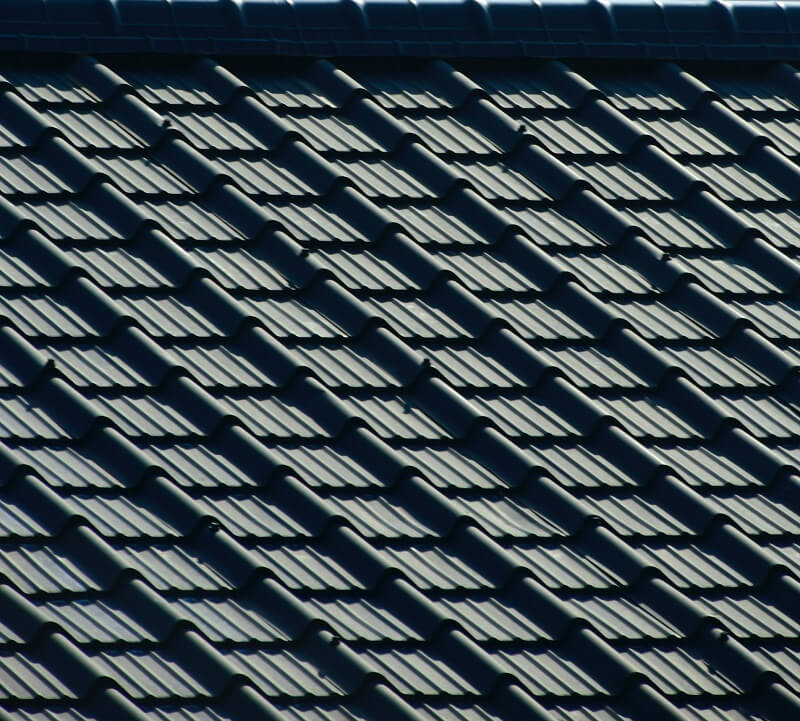 Tile Roofing
Tile roofing is an aesthetically pleasing option for homeowners in Florida. The two most common types of tile roofing are clay and concrete. Tile roofing, while the most expensive option, is a stylish and durable option for your home. Plus, it adds a lot of value if you decide to sell your home in the future.
The process of tile installation is a more labor-intensive process, so it could take longer than a shingle roof or even a metal roof. However, tile roofs are known to last upwards of 70 years.
Tile Roofing Pros:
Tile is 5x more durable than shingle
Longest lasting option
Energy efficient
Variety of tile styles
Tile Roofing Cons:
Significantly more expensive than asphalt shingle
Tiles are heavy and make installation difficult
Maintenance can be expensive
Flat Top Roof
Flat roofs are mainly done on commercial properties and some mobile homes. It is not a very aesthetically pleasing option, but it is a good option for businesses with large square footage. Even though the term "flat" is used, this actually isn't completely accurate. Flat roofs are very slightly sloped to help create runoff and prevent sitting water from building up on your roof.
Commercial fl­at roofing is significantly more common, as generally the large size of commercial buildings makes pitched roofs impractical and harder to maintain. A residential roof is much less common and desired than traditional options like tile, shingle, or metal. Pitched roofs are considerably more convenient and attractive.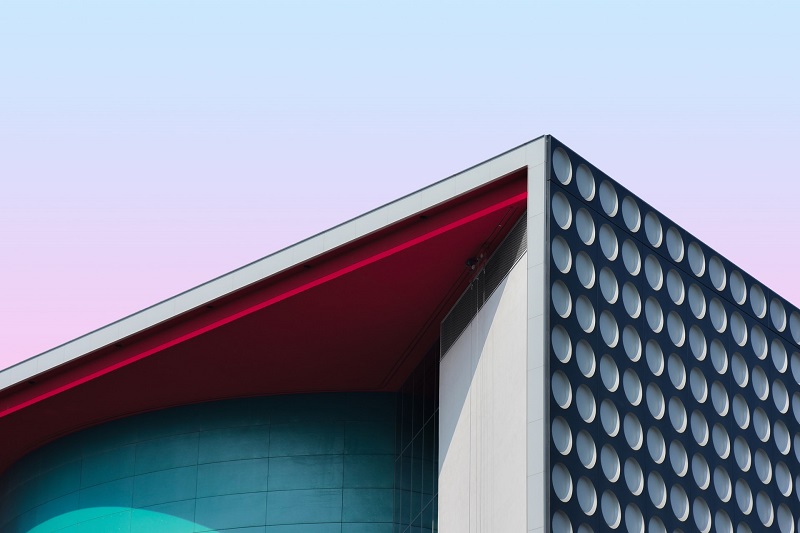 Flat Roofing Pros
Easier maintenance
More useable space
Easier installation
Less expensive
Flat Roofing Cons
Less stable
Limited lifespan
Difficulty in draining
Not as attractive
Factors in Deciding Rooftop Materials
There are many factors that go into making a decision about your roofing material. Some of these factors are things that you can decide on yourself, and some are not. For example, the slope of your roof is something that needs to be considered and there are certain roofing types that cannot go on slopes that are too steep or too flat.
Your professional roofer will let you know what your options are if they are limited for any reason. These are the most common factors in making a decision.
Color or Style Preference
Certain materials are limited with the color selection available to you. If you're dead set on how you want your roof to look after a new installation, make sure you ask your roofing company what your options are.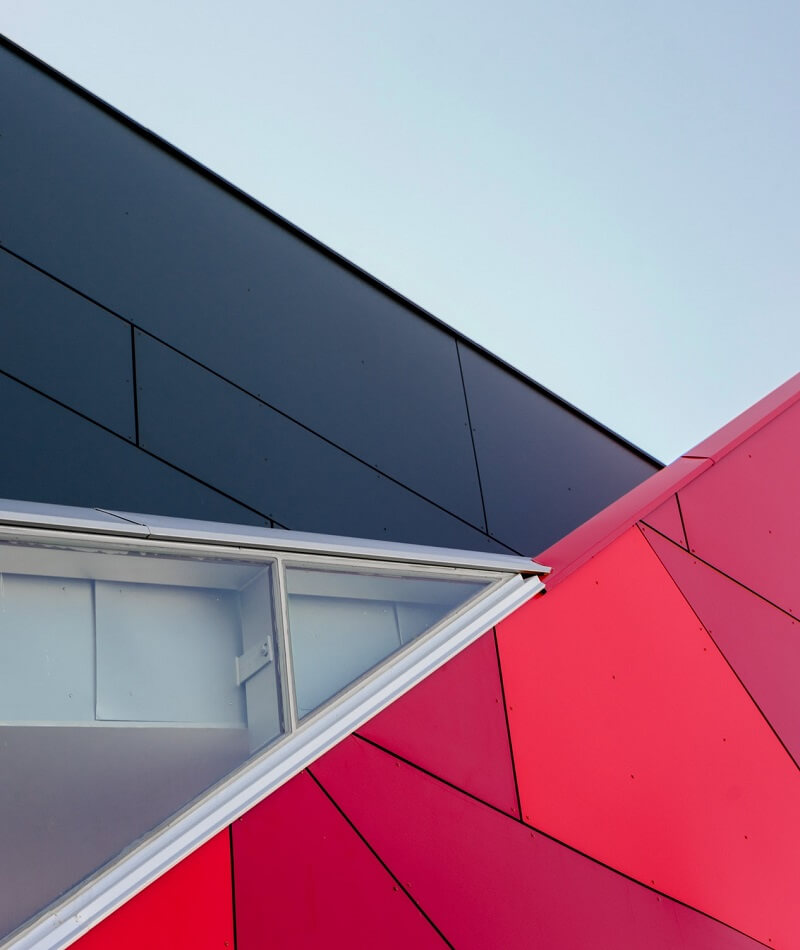 Weight of Material
This is something most homeowners do not think of when they need a roof replacement. Though you may have a preference for a certain kind of roof, there's a chance the structure of your home may not be adequate to support the weight of something heavier. This is something to discuss with the roofing contractor.
Regional Climate
If you are a lifelong Florida resident like we are, you know the weather is typically warm and humid with occasional high-wind storms. It's important to choose a roofing material that is optimal for Florida weather. You want a roof that will last through the heavy wind storms and will not wither under intense heat.
Cost of Roofing Materials
Understandably, repair and installation costs are always a factor in making a decision. After all, you want to choose a roof that's going to be the most cost-effective solution long-term. We can help you determine what that looks like during a free estimate with one of our experts.
Slope of Roof
This is something your roofing contractor can help with. One example of the slope of your roof interfering with your decision is that tile roofing will not work on roofs with a sharp slope. In reality, they shouldn't even be used on any roof with a pitch of less than 4:12.
Size of Roof
The reason that commercial property owners choose flat roofing is because of how inexpensive it is. Many industrial properties are much larger than residential and therefore the owners are looking for cost-efficient options. This goes for all types of roofing, not just flat roofing. The bigger your home, the most costly it is to re-roof it.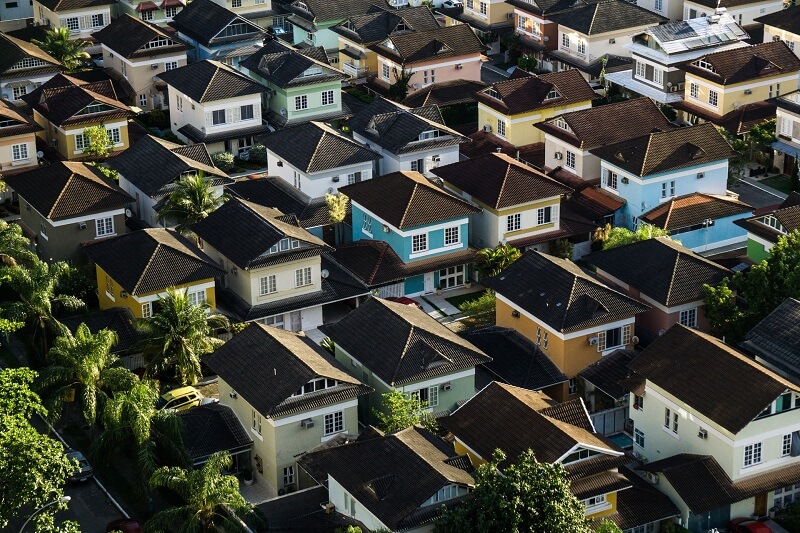 Talk to a Local Roofing Company
When it comes time to replace your roof, talk to a local roofer. A good roofing company will be willing to talk to you in-depth about your options for roofing material. Most people only go through the roof replacement process one time in their life, and it's a big deal and a difficult process. As a homeowner, you'll have questions that your roofer should be more than happy to answer for you.
When your roofer does an inspection on your home, they should be able to make solid recommendations based on your home, roof size, and the roof slope. Once you understand which options are viable to your situation, you can choose the material that you like best. You will want to consider your own personal style, your budget, and how long you plan to live in your home, or whether you plan on selling it.
If you plan on selling your home at some point, tell your roofer this information as well. They can make recommendations for roofing materials that will add the most value to your home.
These are just a few of the benefits of working with a professional contractor. They know the industry very well and can assist you in making informed decisions.
Schedule an Inspection with your Local Lakeland Roofer
If you have questions about your roof replacement and what roofing materials are best for your home, schedule an inspection with Residential Roofing Depot. Our experienced technicians will do the inspection and make educated, knowledgeable recommendations based on the style of your home and your own personal preferences.
We will always provide you with the best quality of service from start to finish. After you get your inspection with us and choose us as your roofing company, we'll be with you until well after your roof replacement is complete. If you ever have any questions during the process, we're here to answer them for you.
You can feel confident that our roofing technicians will carry out the entire project with the utmost competence, skills, and professionalism. Whether it is about the quality of the roofing material or the quality of the installation, we provide you with the best of the best.
Give us a call today to get started – we're here to help you with all your roofing needs!