In Lakeland – and Florida in general – hurricanes are a common occurrence and we know that they can cause a lot of damage to homes and roofs. It's important to learn ways that you can provide roof protection to prevent rain or wind damage to your roof.
Hurricanes and other severe storms can cause roof damage such as:
Loose shingles, roofing or siding
Holes in your roof
Cracks in your shingles
Moisture damage and/or mold
There are many ways to protect your roof against these potential causes of damage. One of the biggest and most important methods of protecting your roof is through regular roof inspections. It's recommended to Floridians that you get at least one roof inspection per year and again after any major storm.
Regular roof inspections can prevent further damage from happening to your roof. Damage left unrepaired can get worse and lead to a costly roof replacement. If you have any questions about roof inspections or any other roof repair or roof replacement services, give us a call. Residential Roofing Depot is your premier Lakeland roofing company!
Roof Protection from Storm and Wind Damage
There are a few things you can do to protect your roof from damage before a storm. You may be able to do all of these yourself, or you may need some help from the professionals for some of these. All of these things are extremely important in preparing your home and roof for an upcoming hurricane or storm.
Check and Cut Trees
Start off by checking the trees in your yard to make sure they are secure. Strong winds can cause your trees to blow over onto your roof, creating the potential for massive damage. Trees can cause catastrophic damage to your roof and home. If you are concerned or worried about a large tree in your yard, it's better to cut it down before a storm than risk it falling on your roof.
Use Protective Material
Use protective material, like plywood, to cover your roof before the storm. If you have questions about what materials to use or how to apply the protective material to your roof, call a professional roofer. They can inspect your roof and make recommendations based on what they see. They may suggest high wind shingles, or other wind resistant roof materials to help protect your roof. Call Residential Roofing Depot for any questions about preparing your roof for a hurricane or storm.
Clean Gutters
Be sure to clean your gutters regularly to prevent damage. Remove debris and branches from your gutters so that they don't get blown around during a wind storm and cause severe damage.
Also, if your gutters are already full from other recent storms, be sure to drain them properly before the next storm. Failing to do so will result in a water buildup that could cause mold or mildew.
Roof Inspection
Regular roof inspections can help protect your roof during a hurricane or severe storm. By having regular roof inspections, your roofer will notice any damage that could worsen with a hurricane or wind storm.
It's recommended that everyone gets a roof inspection at least one per year. But for Floridians, it's actually recommended that you get a roof inspection annually AND after any major storm. Inspections done after a major storm will identify any potential hidden rain or wind damage to your roof.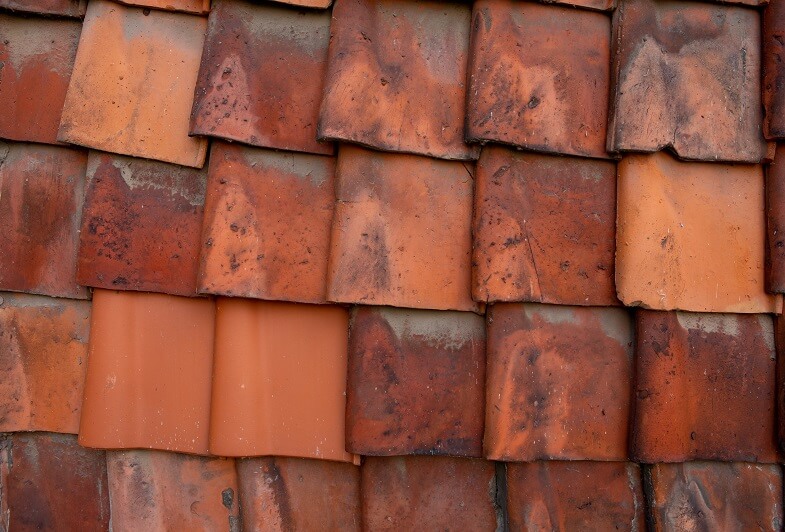 Storm Damage Roof Repair
Even with regular inspections and routine maintenance to your roof, you may need to do some roof repair after a hurricane in order to restabilize your roof. There are a few common things that happen to roofs during a storm that can create the need for repairs – or in the worst case scenarios, a roof replacement. Keep reading to learn more about some potential repairs you'd need after a hurricane or wind storm.
Loose Shingles/ Roofing
When you get wind damage to your roof, your roofing or shingles may come loose because of it. Wind damage to roof shingles can be bad enough that they need replacement after a storm. If this happens to your roof, be sure to call a roofing company to get it fixed as soon as possible. Damage that goes left unrepaired can get worse and create bigger problems and lead to the need for a roof replacement.
Holes or Cracks
If a storm has created holes or cracks in your shingles or roofing, that is a relatively easy fix to do. If you are experienced enough to fix it yourself, there are a few roof sealants that can effectively seal your cracks or holes. This is something a roofing company can do for you, if you are unable to do it yourself. Fixing holes or cracks in your shingles or roofing is a relatively quick job compared to other repair jobs. Be sure to get it fixed quickly after the damage has occurred so that it doesn't get worse.
Roof Replacement
Wind damage roof replacement jobs are inevitable, especially in Florida. If a severe storm makes a direct hit in your area, there may not be anything you can do to protect your roof from wind damage. The good news with this is that most insurance companies will cover the cost of a roof replacement due to wind damage.
If you have significant damage to your roof, the first priority is the safety of you and your family. Once everyone is safe (and out of the home if necessary), it's important to call a professional roofing company immediately after the damage has occurred. If you choose to work with Residential Roofing Depot, we'll come to your home to do a roof inspection to assess whether a roof replacement is necessary.
Metal Roofing in Florida
Now that we've discussed ways to protect your roof and ways your roof can be damaged, let's talk about wind resistant roofs. Metal roofing is the best roof for high winds and rain, especially in Florida. Metal roofs can withstand heavy storms and hurricanes as well as hail storms, too.
It's no surprise that metal roofs are becoming a more common choice among homeowners, in southern states and around the country in general. In addition to being extremely durable against any weather, they are also fire resistant, eco-friendly, and stylish. They add great value to your home in terms of resale and neighborhood value.
The average cost of a metal roof is between $15,000 and $45,000. This is very expensive and not doable in every case. But metal roofs are being recommended by professional roofers more and more because of their durability, longevity and the value they add to your home.
What Do I Do if a Storm Damages my Roof?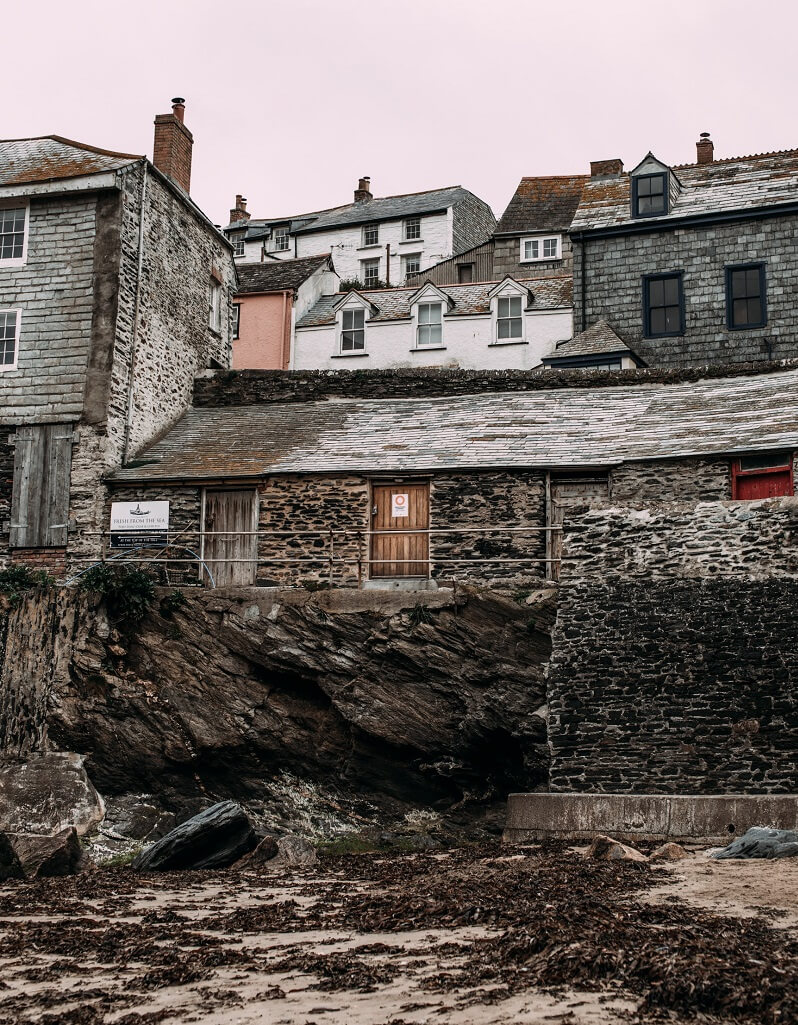 There are a few steps that you should take if you think that a storm has caused damage to your roof. Roof damage isn't always obvious and can come in the forms of: leaking ceiling, moisture buildup, etc. You should always do a quick inspection of your home (interior and exterior) after a storm to look for signs of damage.
If you see or suspect damage to your roof, follow these steps.
Ensure the safety of yourself and your family.
Look on the interior and exterior of your home for signs of roof damage.
Call a roofing company in & near Lakeland to come assess the damage.
Schedule a time for your roofer to come fix the damage or do a roof replacement.
As we mentioned earlier, the safety of you and your family is always the most important. After that, you should look for any obvious signs of damage. But even if you don't see any obvious signs, it's highly recommended that you have a roofer come and inspect your roof if the storm was severe. Hidden damage can create bigger issues that end up being harder to repair.
A Roofing Company You Can Trust
Residential Roofing Company is ready to help you after any hurricane or major storm in & near Lakeland. We have years and years of experience repairing and replacing roofs with the highest quality of service and materials.
If you need roof repair or roof replacement done on your home, call Residential Roofing Depot today. We'll schedule a time to come and do a free roof inspection and offer a free roof estimate. Once we do an inspection on your roof and you choose us as your roofing company, we'll be with you until well after your roof replacement is complete. If you ever have any questions during the process, we're here to answer them for you.
Whether it is about the quality of the roofing material or the quality of the installation, we provide you with the best of the best. You can feel confident that our roofing technicians will carry out the entire project with utmost competence, skills and professionalism.
Work with a roofer you can trust. Residential Roofing Depot offers the best roofing services in and near Lakeland, FL.