It can be difficult to spot roof damage without getting up on your roof or having a roof inspection done. However, if roof damage goes unrepaired for too long, it can cause irreparable issues which could lead to the need for a roof replacement.
There are certain steps you can take in identifying roof damage and then assessing the damage to figure out the solution. There are ways that you can inspect your own roof if you have the tools and equipment to do so. Otherwise, it might be time to call the professionals for a roof inspection.
Here in this article we'll talk about the most common signs of roof damage and how to spot them. Residential Roofing Depot is your premier Lakeland roofing company! We have repaired and replaced thousands of roofs and we can help you with your situation, too.
Common Signs of Roof Damage
There are a few common signs that you should look for to identify roof damage on your home. However, sometimes they can be hard to spot with the naked eye or without climbing on to your roof. These are signs that you can look for without having to get on your roof. If you suspect there is more damage or damage that you can't see, you should call the professionals.
Water Stains or Water Damage
These are some interior signs of roof damage. If you see water stains on the walls or ceiling and you don't know where they came from, it's possible that it's from roof damage. This could have happened during a heavy storm or due to poor insulation. In Florida, it is common to get water leaks as a result of wind damage to your roof.
Shingle Damage
If you notice cracks or holes or dark streaks in your shingles, it's important to get the situation inspected. You also want to look for curling and shingles that are coming loose. Even if you just see damage to one shingle, it's better to fix it now than to wait until it gets worse. Fixing roof damage as soon as possible will help eliminate the potential for permanent, irreparable damage.
Check Your Gutters
If there is a lot of debris in your gutters, this is reason enough to get a roof inspection to check for any damage. Especially if the debris has caused damage to your gutters. If your gutters have damage, there's a chance that your roof was damaged as well.
Attic Leaks
If your attic is leaking there could be damage to your roof. While it may seem like the water is coming in from your attic, it's more likely that the water is coming in from a crack or hole in your roof. Have a roofing contractor come and check the leak. Schedule a roof inspection with them so that you can determine the extent of the damage and plan for a roof repair.
How to Check for Roof Damage
Wondering how to check for roof damage? As we've mentioned, the best way to check for roof damage is through routine maintenance and inspections at least once per year. If you don't have the proper equipment (i.e. a ladder, safety gear, etc.) we recommend calling a professional roofing company to do a roof inspection and repairs, rather than attempting them yourself.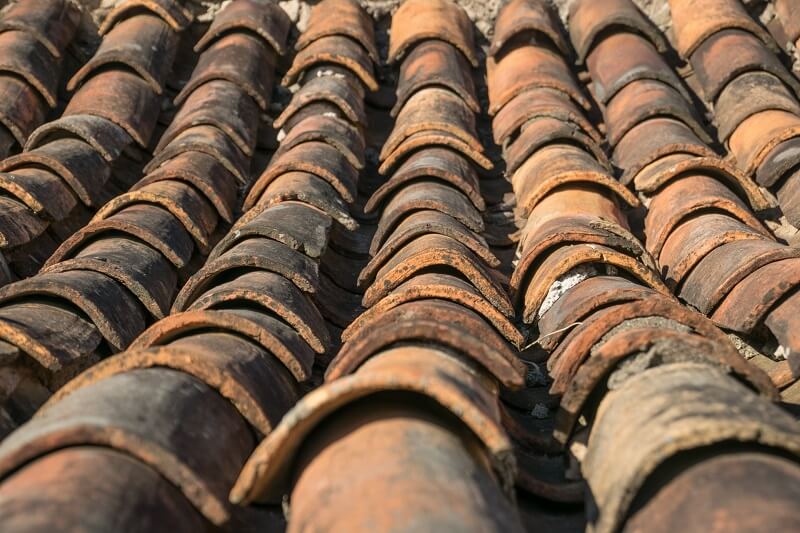 Check Your Roof Yourself
If you own a ladder and you're comfortable climbing up on your roof, you can check your own roof to look for damage. You don't have to get on top of the roof, but climbing the later and taking a peak around can help you locate any roof damage. You can also look from afar, from the sidewalk or your yard. If you have binoculars, they can help you get a closer look at any potential damage to your roof.
Be sure to check inside first!
Check your ceilings and your attic for any signs of water leaks before you go up onto your roof. There could be more obvious interior signs of roof damage that you would be able to see without having to climb a ladder.
Roof Inspections
Scheduling annual roof inspections is important, but in Florida, it's also important to schedule them after any major storm where damage might have occurred. There could be damage that you aren't able to see without getting up on the roof. Hurricanes and storms with heavy wind and rain are the main causes of damage to roofs in Florida. There have been occasions where a hurricane has ripped off entire roofs due to the severity of the wind.
Having the roofing professionals come to your home and do an inspection can prove extremely valuable in detecting any unknown roof damage. For example, if you heard loud banging or noises during a storm, but can't see any damage yourself, it's still a good idea to call a professional roofer. There may be damage that you can't see without getting onto the roof and doing a thorough inspection.
Routine Maintenance
Routine maintenance can help you detect any roof damage that you didn't know about previously. This is why it is extremely important to keep up with regular roof maintenance. It can mean lower costs in the long run.
Routine roof maintenance includes things like:
Replacing shingles
Repairing the flashing
Clearing your gutters
Topping off sealants
Keeping your attic ventilated
Inspecting your skylights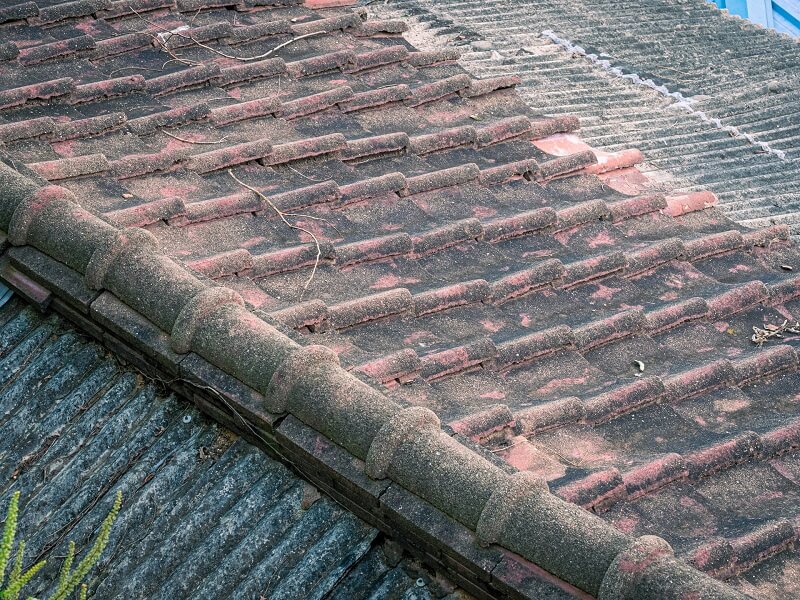 Roof Repairs
If you need repairs done to your roof because of damage caused by a hurricane or old age, it's important to get the repairs done as soon as possible. We understand that repairs are costly, but if you leave damage unrepaired, it can cost you even more down the line. Taking care of repairs now will be better for you in the long run.
Depending on the type of roofing you have, there are different things that could need fixing. To give you a better idea, here are some common roof repairs for different kinds of roofing material.
Shingle Roof Repairs: curling, granule loss and shingle replacement
Tile Roof Repairs: cracked tiles, issues with edging, corrosion
Flat Roof Repairs: collecting water, damage to flat roof edging, cracked membrane
Metal Roof Repairs: improperly driven screws, worn sealants, issues with flashing
Find a Credible Roofing Company in Lakeland
When you need roof repairs or inspections done on your home, it's important to work with a credible, high quality roofing company. Working with a roofing company that gets the job done right the first time means you don't have to worry about poor workmanship haunting you in the future.
But how do you know if they're a high quality, credible roofing company, or not? There are a few things you can look for. Be sure to do your research before selecting a company to work with. By researching the roofing company, you'll find things that you may not have known otherwise. This can help you determine which roofing company in Lakeland to use.
The Best Roofing Company in Lakeland
We are here and ready to help you with any type of damage that has occurred to your roof. We're the best roofing company for the job! We have years and years of experience repairing and replacing roofs with the highest quality of service and materials.
If you need roof repair or roof replacement done on your home, call Residential Roofing Depot today. It's important to take care of any damage as soon as possible. Once we do an inspection on your roof and you choose us as your roofing company, we'll be with you until well after your roof replacement is complete. If you ever have any questions during the process, we're here to answer them for you.
Whether it is about the quality of the roofing material or the quality of the installation, we provide you with the best of the best. You can feel confident that our roofing technicians will carry out the entire project with utmost competence, skills and professionalism.
Residential Roofing Depot is the best roofing company in and near Lakeland, Florida. Work with us for high quality roofing and service.