Metal has been used extensively in other parts of the world for both residential and commercial roofing, but its use has been somewhat limited for homes in the United States.
Now, thanks to its many benefits, metal has become a popular choice for use in residential roofing applications throughout the US as well. In fact, demand for metal roofing is expected to be above average over the coming years.
Why Are Homeowners Choosing Metal Roofing?
There are many reasons that metal has moved from being used mainly for commercial flat roofing and begun to challenge the dominance of asphalt shingle roofing for homes. The benefits of metal roofs include:
Long Lifespan
Metal roofing has a long expected lifespan – usually between 40 and 70 years. That represents a life expectancy that is two to three times more than that of most asphalt shingles and in line with several other roofing options. 
Since the average length of home ownership in the US is 13 years, most homeowners will likely never have to worry about replacing a metal roof once it has been installed.
Durability
Metal roofing does not suffer from the same level of wear and tear that options like asphalt shingles do. Thirty years after installation, most metal roofs will be as reliant and resilient as the day that they were installed.
Increased Property Value
Thanks to their long lifespan and the lower need for roofing services, metal roofs can increase a property's value. Prospective buyers will see that the longer-term investment that was made in the roof will be beneficial in lower expenses for years to come.
Some data suggest that a home with a metal roof might be valued 1% to 6% higher relative to a similar home with an asphalt shingle roof.
Weather Resistance
Different parts of the country can experience a range of harsh weather conditions, including heavy rains, intense heat, hail, lightning and strong winds. Properly installed metal roofs can withstand challenging weather conditions well, giving homeowners peace of mind regardless of the climate where they live.
Likewise, metal roofs are a good option in coastal areas where the salt spray can cause damage to other kinds of materials. The right metal roof installed properly will not rust or fade over time.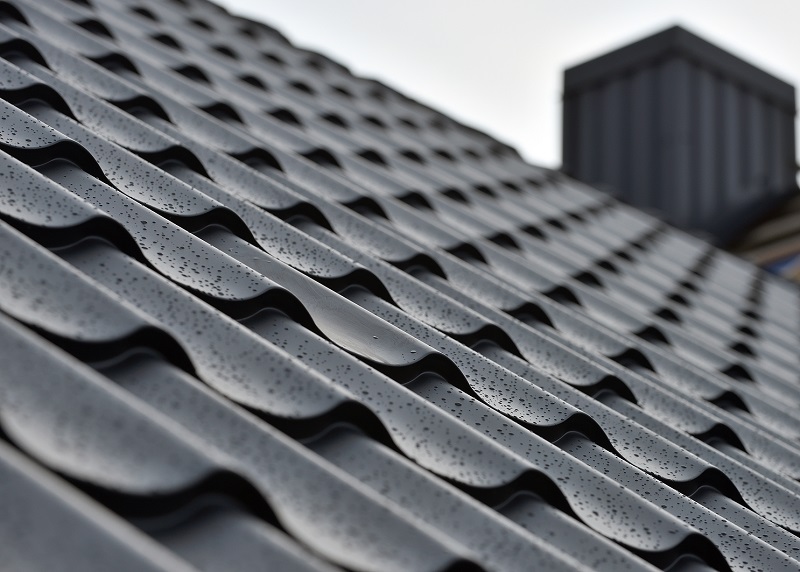 Fire Resistance
Metal is a non-combustible material, making metal roofs very attractive from the standpoint of fire safety. In fact, depending on the materials that are used to support them, most metal roofs have the highest fire rating – Class A.
Design Aesthetics
Standing seam metal roofs have been the most common in the past, but today, metal roofs come in a wide range of styles and colors. There are even options that mimic the look of other materials like slate, clay tiles, or even asphalt shingles.
This variety means that homeowners can select the metal roofing option that suits the design aesthetic of their home, from the very traditional to something more sleek and modern.
Energy Efficiency
Homeowners who install a metal roof can expect to save as much as 40% on energy bills, thanks to the way metal roofing is installed and the heat-deflecting coatings that are available on some metal roofing materials.
Solar Ready
Metal roofs are especially well suited for installing solar panels, an increasingly popular energy-saving option for homeowners in the US. This is partly because solar panels can outlive other roofing materials, which means that they need to be removed to install a new roof. With metal, however, the roofing material could last as long as the solar panels.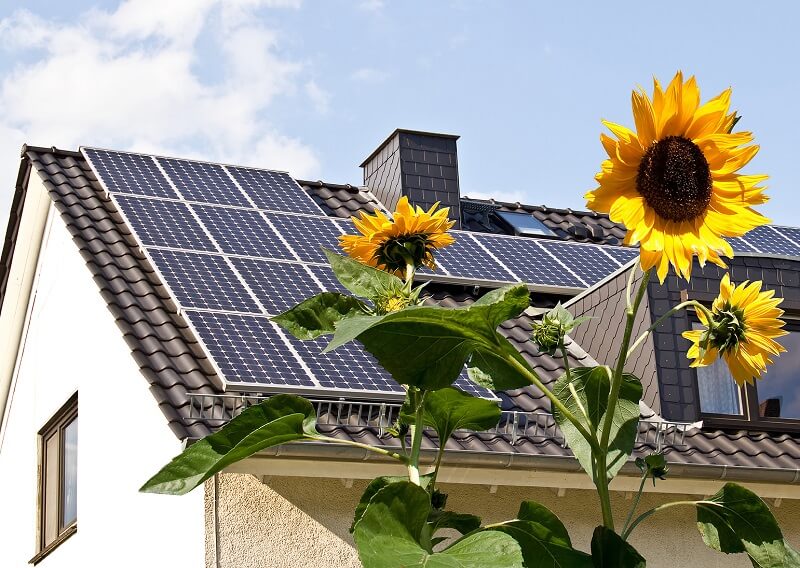 Weight
Metal roofing is light relative to most other options. Most metal is about 75% lighter than concrete or clay tiles, and about 50% lighter than asphalt shingles. Roofer contractors often prefer metal, because the lighter weight can minimize the need for additional support.
Environmental Friendliness
Compared with asphalt shingles, which are covered in granules that eventually run off, metal is a much cleaner option. This means that not only does metal result in fewer clogged gutters and downspouts, but also that rainwater can be collected safely for use on gardens and landscaping around a home with a metal roof.
Recycling
Most metal roofs are made of at least 25% recycled content, and are 100% recyclable at the end of their life. In fact, it is possible to recycle steel roofing repeatedly without losing any of its strength.
Disadvantages of Metal Roofs
All roofing materials have pros and cons. For metal roofs, the potential disadvantages include the following.
Cost
The upfront cost for a metal roof can be two to three times the cost for an asphalt shingle roof. This higher initial investment will be offset by the longer life expectancy of a metal roof, so homeowners should work with their roofer to determine the lifetime cost, rather than just the initial outlay.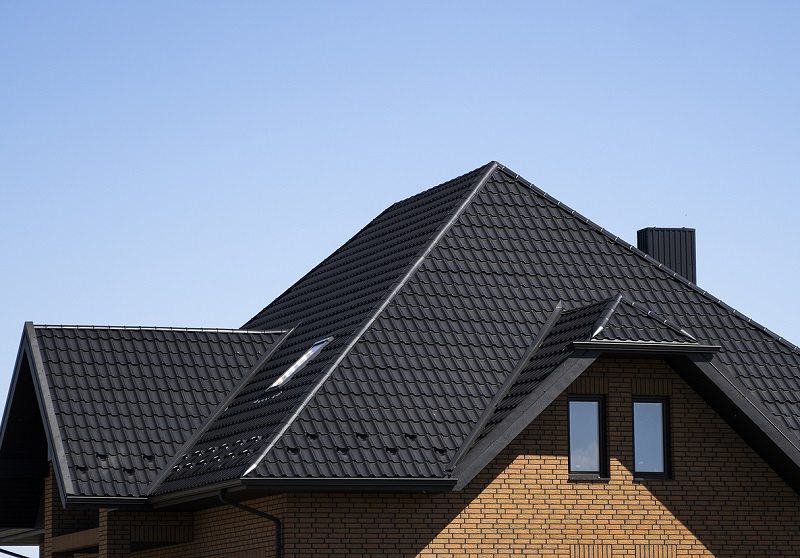 Dents
Some metal roofing materials come with a guarantee against denting, but other metal roofs (like those made of aluminum or copper) are soft and thus more prone to dents. Hail, falling branches, or other environmental factors can cause damage to these types of metal roofs.
Repairs
While a full roof replacement with metal is a fairly straightforward process, roof repair can be more challenging. While some homeowners may be able to do small repairs on an asphalt shingle roof, it may be necessary to have experienced metal roofers when metal repairs are needed. Additionally, it can be difficult to match colors when a section of a metal roof needs to be replaced.
One factor that is often assumed to be a negative for metal roofs is that they can be noisy. This myth likely originates from the experience that many people have had in old barns or outbuildings, where there is no roof deck or insulation. These can, indeed, be quite noisy in rain or hail.
However, the fact is that metal roofs can actually be noise-dampening with proper installation that includes insulation.
Metal Roof Installation with Insulation
Insulation can serve several purposes in a metal roof. It stops heat transfer and it can be effective at reducing noise from rain, hail, and wind. Vapor barriers can also be used with insulation to minimize moisture, one of the biggest causes of roof problems.
There are numerous options when it comes to insulation for metal roofs.
Roof panels with an insulated core
They are available in select styles.
Pros
Ease of installation.
Cons
Limited design options.
Fiberglass batt insulation
It is relatively affordable and is one of the more popular alternatives. It is made from fine glass threads that are essentially the same quality as that used in glassware. These strands are woven together and combined with other materials into a thick pad.
Pros
Low cost.
Flexibility to cut as needed.
Cons
Needs to be installed carefully, as the glass can be dangerous to skin and eyes, and is unsafe to breathe in.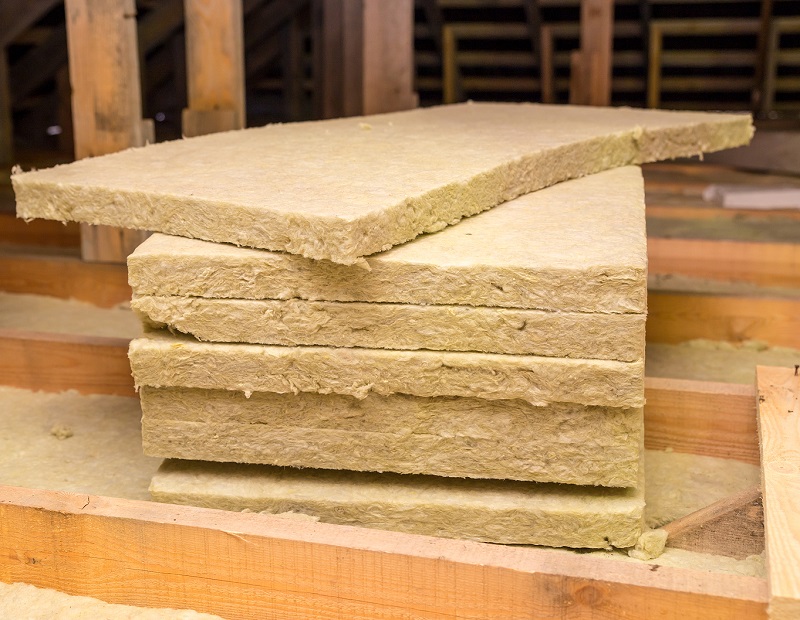 Rigid foam board
It has higher R-values than fiberglass batt insulation, and it is very good for soundproofing. Foam board comes in different size sheets that are made from polyurethane or polystyrene.
Pros
Sheets can be sealed together, minimizing air leakage.
Cons
Can be damaged by UV rays.
Joints have to be sealed properly.
Spray foam insulation
It has the advantage of working in tight corners and around wires, but it is more expensive than fiberglass.
Pros
Easy to work with.
Works well in areas that are hard to reach or are awkwardly shaped.
Prevents condensation from building up.
Effective at preventing rodent or other pest damage.
Cons
Can be difficult to install.
Does My Metal Roof Really Need Insulation?
As with virtually all types of roofing materials, metal performs better and lasts longer with proper installation that includes insulation.
Condensation can result when the temperature in your attic gets high, which can happen anywhere in the country on hot, sunny days. Condensation can lead to a wide variety of problems, including mold, mildew, and even rot. Insulation can help prevent condensation from forming.
Insulation helps absorb noise from outside. When combined with proper roof decking and underlayment, insulation can help your home be not only dry, but also quiet when it rains.
A great deal of heat or cooling can be lost through uninsulated roofs. Adding insulation can save energy and cost.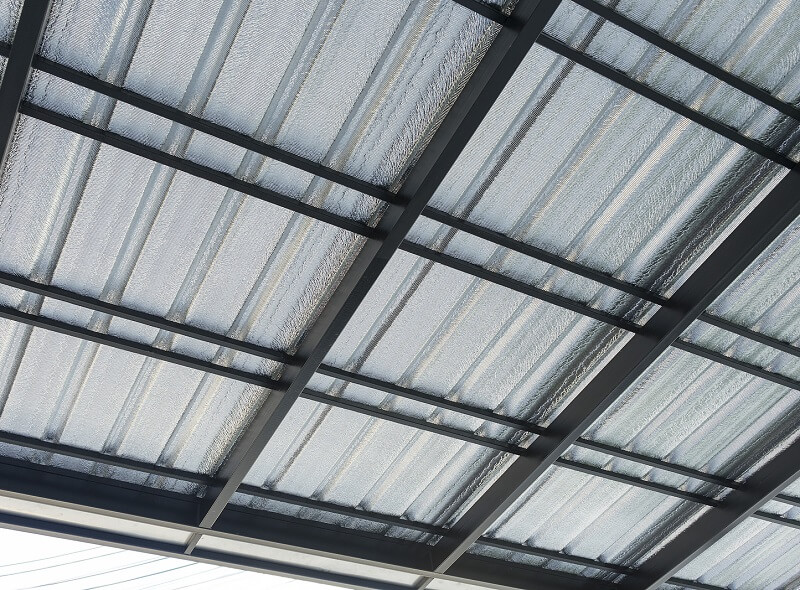 Metal Roof Styles
As metal roofing has become more popular for residential usage, manufacturers have begun to offer a wide variety of choices for homeowners.
Standing seam roofs are popular and versatile, working with many different home designs. They are clean and sleek, with hidden clips that hold the metal panels in place.
Shake look-alikes mimic traditional wooden shakes while offering superior durability, a longer life expectancy, and lower maintenance requirements.
Metal roofs can also resemble natural slate, but weigh much less and are much easier to install.
Asphalt shingle-style metal roofs are available in numerous variations, including some that are made in the shape of diamonds, and even some that are scalloped to to look like Victorian-era roofs.
Tile-look metal roofs offer the same unique aesthetic as clay or concrete tiles, with less weight and fragility.
Depending on the specific metal and style, metal roofing comes in an enormous range of colors and finishes. Roofing contractors with experience dealing with metal roofs can provide guidance to homeowners who are considering installing a metal roof as to which styles and colors might work best.
Lakeland Roofing Company Near you
Whether you need a full roof replacement, roof repair, or just a roof inspection, contact Stronghold Roofing & Solar. Our roofing services include residential and commercial roofing, mobile home roofing, and new construction roofing.
We are committed to providing the best quality and services to customers in and around Lakeland, with experienced roofing technicians, top quality materials, and fair and transparent pricing. We offer roof financing and can work with homeowners insurance if claims need to be filed.
Contact the best roofing company in and near Lakeland for a free estimate – Stronghold Roofing & Solar. We'll knock your shingles off!