Roof replacements or significant roof repairs are major projects that continue even after the final shingle is securely fastened. It's not all about the actual roofing job; the aftermath equally matters.
The post-roofing cleanup process is, therefore, a vital component of the project, involving an exhaustive effort to ensure a pristine finish.
Cleanup Should Be Specified in Your Contract for Roofing Services
The aftermath of a roofing project can see a heap of old shingles, nails, and various other materials scattered all over the property, posing significant safety hazards. It is not only about aesthetics but also about the potential damage that these elements can inflict if overlooked.
The Better Business Bureau suggests that cleanup should be explicitly detailed in the contract for roofing services. Doing so is critical for homeowners for a number of reasons:
One of the key reasons pertains to the health and longevity of the roof. Debris should be removed from the roof surface, especially around drains, to prevent clogs and the accumulation of ponding water that can damage the roofing material and overload the roof surface. The removal of such debris often falls within the purview of roofing services and therefore, it's vital that cleanup is included in the contract.
Having the cleanup detailed in the contract is beneficial from a contractual and legal perspective. A roofing contract serves to legally bind a roofer to the promises they make for the job. Including cleanup in the contract ensures that it becomes a mandatory aspect of the job, providing the homeowner with the peace of mind that the work site will be left clean upon completion of the project. It also protects the homeowner from potential added costs associated with post-construction cleanup.
Debris from roofing projects can be substantial and needs proper disposal to avoid causing environmental issues or violations of waste disposal regulations. Ensuring that cleanup is part of the contract places the responsibility of proper debris disposal on the roofing contractor. This further reduces the risk of the homeowner facing potential fines or penalties due to improper waste management.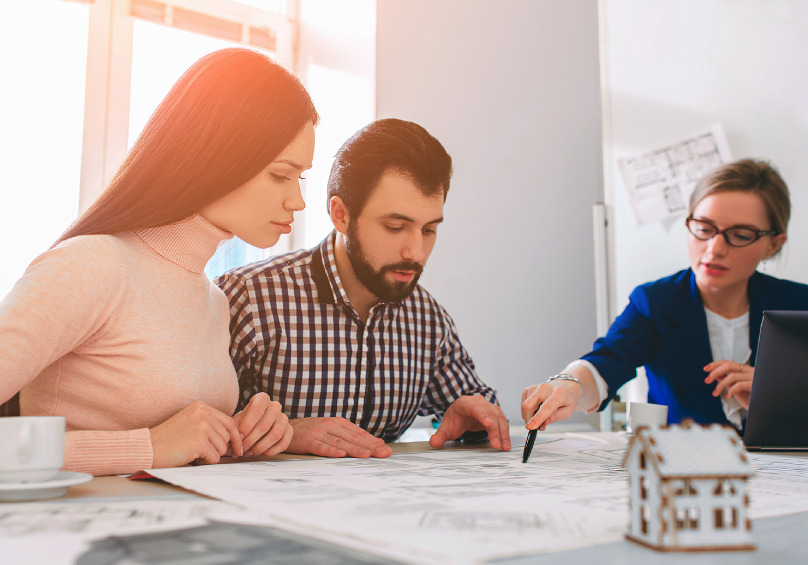 Roofing is Inherently Messy
The post-roofing cleanup process can be divided into four main tasks: debris removal, nail recovery, gutter cleanup, and property restoration.
Debris Removal
The primary task is the removal of the old shingles and roofing materials. These discarded items can be collected using tarps or dumpsters to ensure they're disposed of correctly. The roofing contractor should take care to protect the home from falling debris by covering it and the surrounding landscape with protective tarps.
Nail Recovery
As old shingles are taken off, nails can be dislodged, posing a significant risk. To manage this, roofers use powerful magnetic tools to pick up loose nails, ensuring a safe and nail-free yard for the homeowner.
Gutter Cleanup
Gutters and downspouts can gather debris like shingle granules, leaves, and dirt during a roof replacement or major repair. These also need attention during post-roofing cleanup. Keeping them clear is crucial to maintain proper drainage and prevent water backflow that could damage the new roof.
Property Restoration
A comprehensive cleanup also means addressing any inadvertent damage caused to the landscape or other parts of the property during the roofing project. The aim is to restore the property to its pre-roofing condition, leaving it as clean and pristine as it was before the project started.
The Homeowner's Role in Post-Roofing Cleanup
As the property owner, you will want to ensure that the job is completed to your satisfaction. Here are a few suggestions.
Post-Construction Cleaning of the Roof
After the roofing project is finished, check the roof for trapped debris such as leaves, sticks, and dirt. Such debris, when mixed with moisture, can lead to premature aging of roof surfaces through permanent discoloration or premature corrosion. Focus on key areas like valleys, roof transitions, and behind chimneys. For metal roofs, a simple rinse with a hose using tap water should be sufficient. However, if there is stubborn grime, you can use a solution of detergent dissolved in one gallon of water, followed by a clear rinse. Remember not to use abrasives or chemical cleaners as these can damage the roof.
Final Inspection
Lastly, a thorough final inspection should be conducted to ensure that no construction debris or materials are left behind. This should be done by carefully walking around the property and manually checking for any leftover debris. If the roofing company was hired for the project, they should conduct this final inspection and make sure the property is left clean and safe.
Keeping Your Roof Looking Good After the Roofers Leave
Your new roof should enhance the overall aesthetics of your home as well as provide all-important protection from elements. Like anything, though, it won't continue to look brand new for long. Maintaining it properly can help ensure that it continues to look good and function well.
Maintaining your roof in pristine condition is essential to avoid expensive repairs and potential structural damage. Here are some of the key steps homeowners should take to keep their roof looking and functioning its best:
Regular Professional Roof Inspections
Routine professional roof inspections from a reliable roofing company can provide a comprehensive picture of your roof's age, health, and any necessary repairs. Local building inspectors or reputable local roofing contractors can perform these inspections
Make Minor Repairs As Needed
If your roof inspection points out minor repairs, fix them immediately. Small cracks and nicks in your shingles or flashing can lead to significant damage in the future, potentially allowing water to infiltrate and cause mold growth or water damage to your home's interior.
Regular Shingle Checks
Regularly check your shingles for any damage or wear and tear, which can save a lot of trouble if caught early. Signs of a damaged roof include loose or curling shingles, loss of granules on the shingles, missing or damaged shingles, standing water or dark spots, and sunken areas in the roof.
Keep Gutters Clean
Keep your gutters free of debris to protect the integrity of your roof. A clogged gutter can cause water to pool and lead to leaks in your attic due to water backing up under your shingles. It's advisable to clean out any debris from your gutters at least once per month during dry seasons and twice monthly during rainy seasons.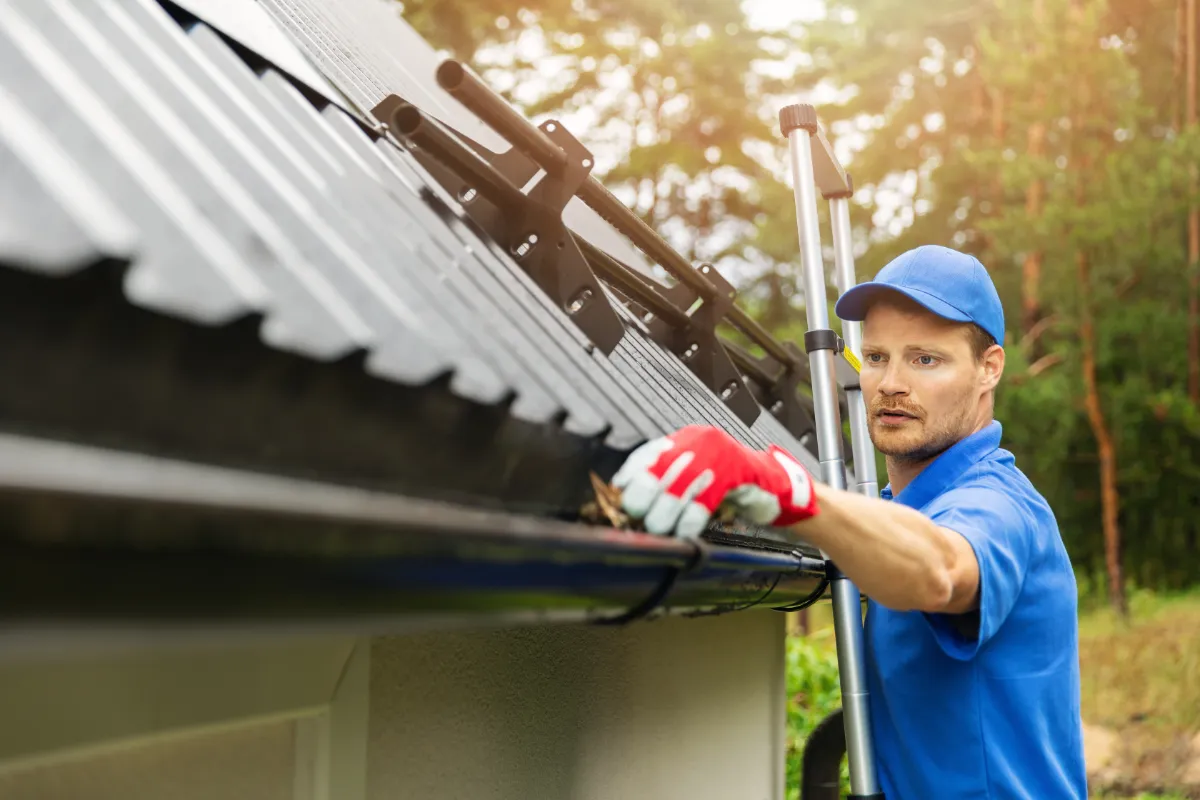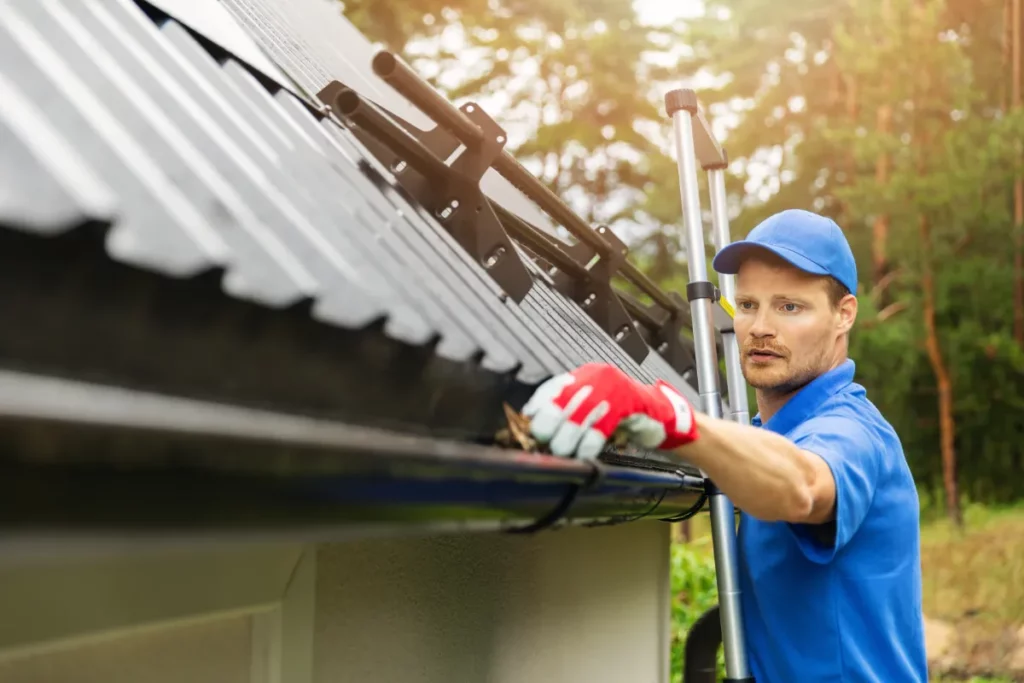 Trim Branches Around Your Roof
If there are trees and branches in close proximity to your home, regularly trim them to prevent potential damage caused by storms and harsh winds.
Remove Leaves and Debris on Your Roof
By removing debris, you can protect your property from likely damage and prevent the appearance of unsightly moss, preserving the integrity of your roof and preventing potential structural damage.
Ensure Proper Ventilation
Your roof needs to breathe. Proper ventilation can prevent heat and moisture from wreaking havoc on your roofing system and decreasing the effectiveness of your insulation.
Regular Moss and Algae Treatment
Having moss and algae growing on your roof can be detrimental, and not just for aesthetic reasons. It's advisable to have your roof professionally cleaned and treated with preventative products, which will keep moss and algae from reappearing on your roof.
Post-Roofing Cleanup for a Pristine Finish
It's important to remember that the success of a roofing project isn't just about the construction itself. Proper and thorough post-roofing cleanup is equally essential to ensure the safety of the inhabitants and maintain the aesthetic appeal of the property.
Homeowners should be prepared for the cleanup process and have an understanding of what to expect. While it is the roofing company's job to ensure a thorough cleanup, homeowners should also do their part by communicating their concerns and pointing out sensitive areas around the home. Open communication and collaboration between the homeowner and the roofing company can result in a roofing project that is well-executed and leaves the property pristine and damage-free.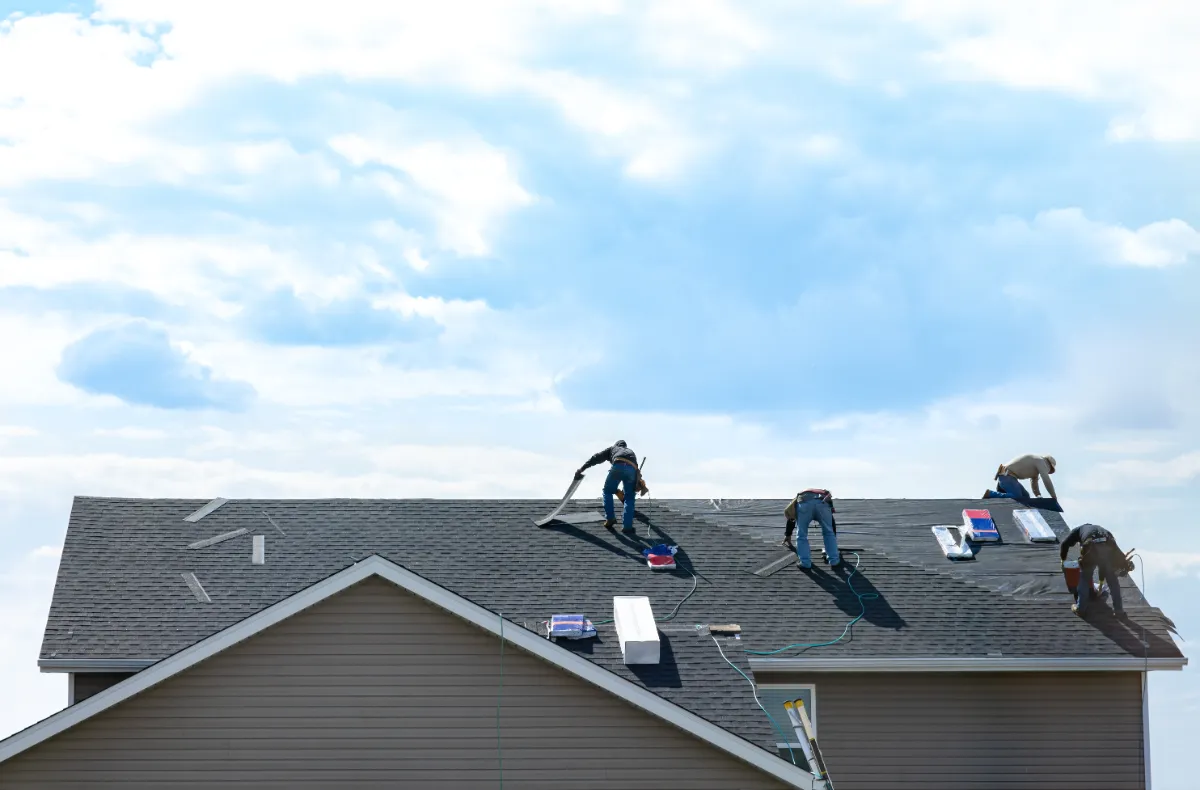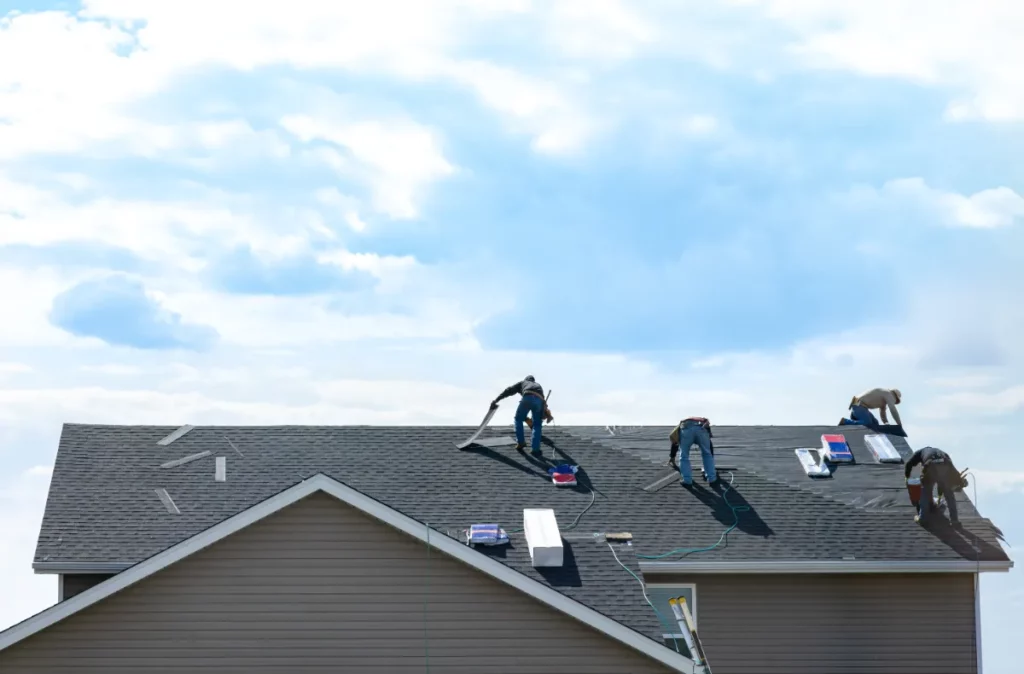 Stronghold Roofing & Solar
As Stronghold Roofing & Solar, with service areas spanning across Florida and Georgia, we pride ourselves on our extensive experience in various roofing types. Our suite of roofing services encompasses roof replacement, roof repair, and roof inspections.
When it comes to roofing, trust in the unparalleled service of the best roofing company in Florida – Stronghold Roofing & Solar.
Contact us today for a no-obligation, free roof estimate.