When your roof sustains damage from a weather event or accident, you may need to decide whether you should repair it or replace it. In most cases, it will be less costly to repair a roof, but you could end up spending more over the long term.
Should I Patch My Roof or Replace It?
There are several things to consider when deciding whether to patch or replace your roof. The most important factors are the age and condition of your roof, the extent of the damage, and your budget.
Age of Your Roof
Roofing materials have finite life expectancies, but that can be vastly different from one type to another. The most affordable asphalt shingles can be expected to last 15-30 years, while clay tile roofing should last 50 years or more, and metal roofs can last for over 70 years.
When considering whether to repair or replace your roof, you should look at how much longer it will be expected to last. Replacement might be the better option for a 15-year old asphalt shingle roof with damage, but a metal roof of the same age still has a long remaining expected lifespan.
In general, if your roof is older or in poor condition, replacement may be a better choice. Additionally, if the damage is severe, such as large holes or missing shingles, patching may not be possible.
Cost
Another consideration is cost. In general, patching will be less expensive than replacing your entire roof. However, this is not always the case. For example, if you have an asphalt shingle roof, patching may be more expensive than replacing because it can be difficult to find shingles that match the existing ones.
Homeowners Insurance
Most homeowners insurance policies cover roof repair or roof replacement if the damage is caused by an event that is covered by the policy, such as a windstorm or hail. However, some policies require you to purchase a separate rider or endorsement in order to be covered for roof damage. Additionally, most policies have deductibles that must be met before coverage kicks in, so you will need to pay for at least some of the repairs yourself.
It is important to check with your insurance company before making any decisions about repairing or replacing your roof. They can tell you what is and is not covered by your policy and help you determine if you need to purchase additional coverage.
Warranties
Finally, you should consider any warranties on materials or workmanship that came with the roof when it was installed. Most warranties will not cover damage caused by neglect or poor maintenance, so patching may void your warranty.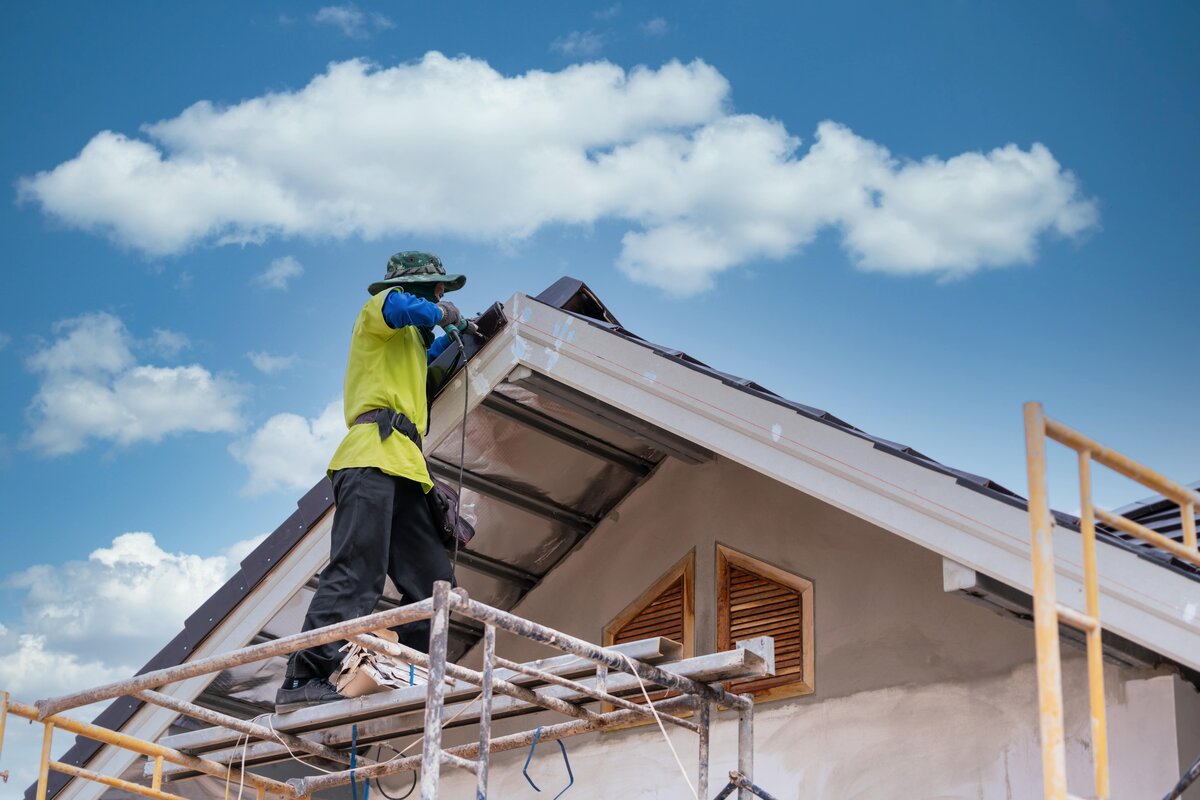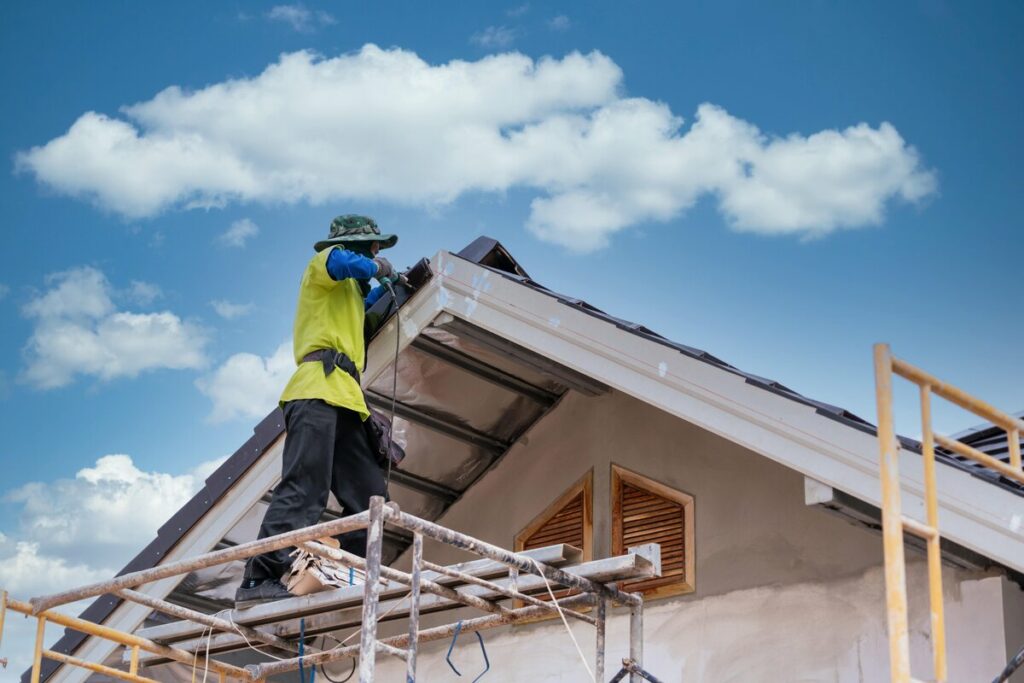 How Do You Patch a Roof?
In most cases, it is wise to consider having a professional roofing contractor do a roof inspection to assess your roof if it has been damaged. This can be as easy as doing an online search for roof repair near me, but be sure that you hire licensed roofers with experience. They will have the knowledge and experience to know whether a roof patch makes sense, or whether it is a better decision to opt for a full roof replacement.
If they determine that roof repair is a viable option, and if the damage is moderate to serious, you should consider paying a reputable roofing company in your area to do the work. You might consider doing the job yourself if the damage is smaller and less serious and you have the skills and equipment.
If you have decided to patch your own roof, the first step is to determine what type of roofing material you have. The most common types are asphalt shingles, metal, and tile. Once you know what type of roof you have, you can purchase the appropriate materials for the repair.
Asphalt Shingle Roofs
To patch an asphalt shingle roof, you will need asphalt roofing cement, a putty knife, a trowel, mineral spirits, and rags. Begin by using the putty knife to remove any loose or damaged shingles. Next, use the trowel to spread a layer of roofing cement over the area to be patched. Be sure to smooth it out so that it is level with the surrounding area.
Place the new shingle on top of the cement, pressing it down firmly. Use mineral spirits to clean up any roofing cement that gets on the surrounding shingles. Once the cement is dry, your patch is complete.
Metal Roofs
To patch a metal roof, you will need a sheet of galvanized metal flashing, tin snips, a hammer, nails, and sealant. Begin by cutting the flashing to fit the area to be patched using the tin snips. Place the flashing over the hole and use the hammer and nails to secure it in place.
Next, apply a layer of sealant around the edges of the patch to help prevent leaks. Allow the sealant to dry before checking for leaks. If you find any, reapply the sealant and wait for it to dry again.
Tile Roofs
The process for patch a tile roof is similar to that for asphalt shingles. Using a putty knife, remove the loose or damaged towels. Then, spread a layer of roofing cement over the area, and place the new tile on top.
Be sure that the tile is pressed down firmly, and then clean up any roofing cement that seeps out with mineral spirits.
Patching a roof is not a difficult task, but it is important to make sure that you select the appropriate materials for your roof type and take care to avoid damaging surrounding areas. With a little time and effort, you can have your roof patched and be on your way.
How to Find the Source of a Leaking Roof
The first step in leaking roof repair is finding the source. Leaks can be surprisingly tricky to find, especially if they are coming from the attic or another hidden area.
Leaks on sloped roofs can be especially challenging to locate. That is because water can travel a long way before it finally drips down. The spot where the drip is visible might be far away from the hole, since water will travel down thanks to the effects of gravity.
However, there are a few things you can do to try and locate a leak in your roof:
Start by checking the area around the chimney, skylights, vents, and other protrusions from your roof. These are all potential sources of leaks. If you do not see any obvious damage in these areas, move on to inspecting the shingles themselves. Look for cracks, missing granules, or any other signs of damage.
If you still cannot find the source of the leak, it is time to head to the attic. Once you are in the attic, look for any signs of water damage, such as stained insulation or water-stained wood. If you see any of these, that is a good indication that the leak is coming from that area.
Once you have found the source of the leak, it is time to repair it. Depending on the severity of the damage, this may be something you can do yourself or you may need to hire a professional. However, either way, it is important to get the leak fixed as soon as possible to avoid further damage to your home.
What Damage Can Be Caused If a Roof Is Leaking?
If a roof is leaking, it can cause all sorts of damage to your home.
First and foremost, water can damage the structural integrity of your home, leading to costly repairs down the road. In the most serious cases, this can mean not only replacing the outer roofing materials, but even the elements like trusses and rafters that support the roof.
In addition, water can damage your insulation, making your home less energy-efficient and costing you more money on your energy bills. Wet insulation is less effective and often will need to be replaced, adding another layer of cost to the roof repair bill.
Finally, water can damage your belongings, causing mold and mildew to grow and putting your possessions at risk. More than just unsightly, mold can be a serious health issue that costs hundreds or thousands of dollars to remediate in your home.
A roof that has a small leak might not result in visible damage right away. In fact, it can take quite some time for the evidence of a problem to be seen inside your home; this is another good reason to have experienced roofers do regular inspections. The money saved by avoiding the need for an early roof replacement will be more than worth any cost. (It is worth noting that some roof contractors offer free inspections. Just do a search for roof company near me and visit a few of their websites.)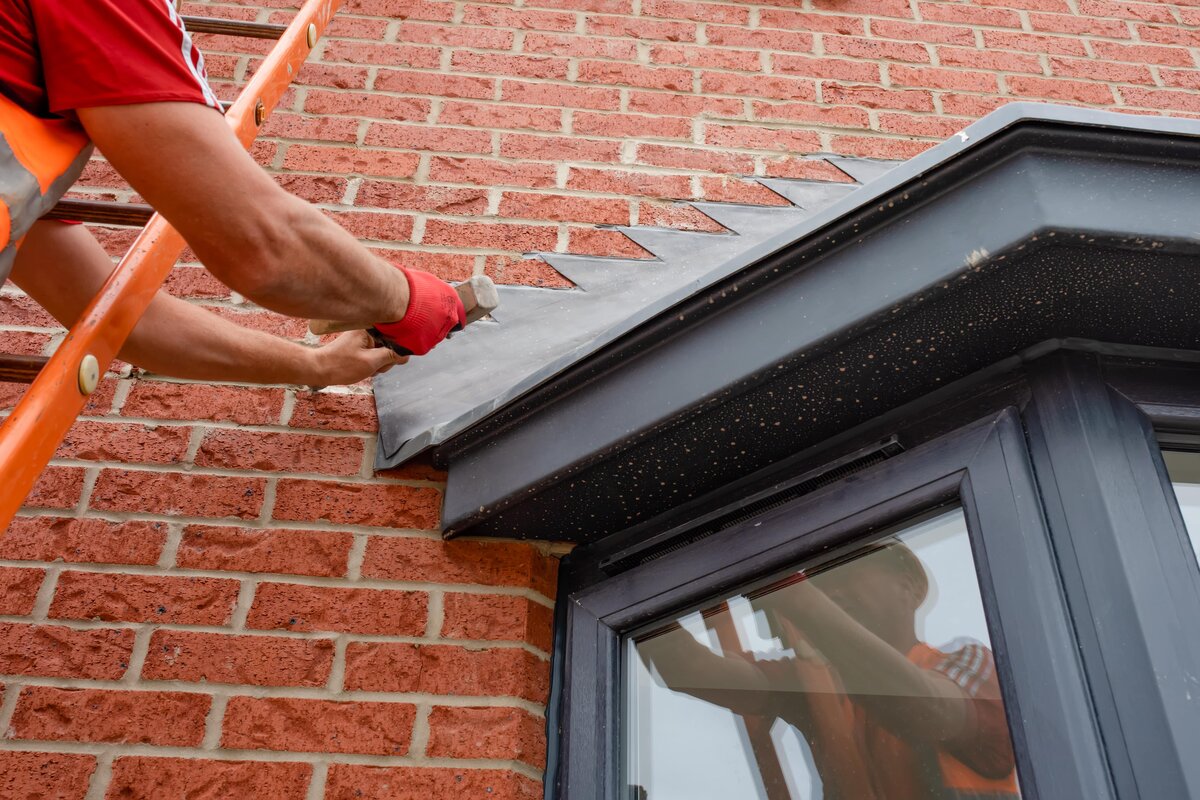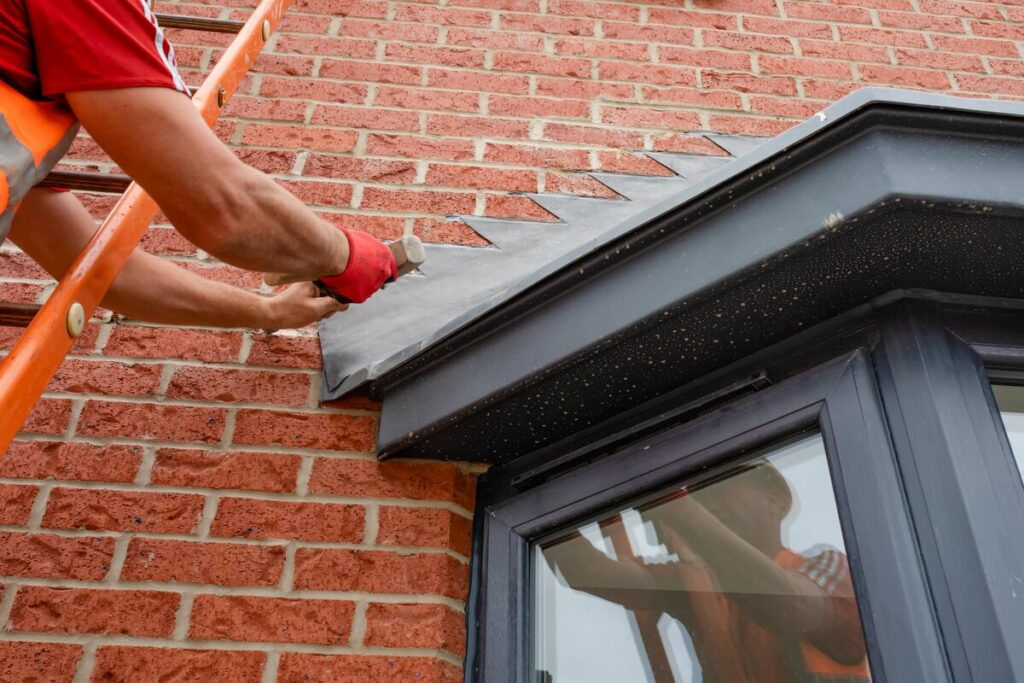 How To Prevent Roof Leaks
There are a few key things you can do to help prevent roof leaks:
Inspect your roof regularly and repair any damaged shingles or tiles as soon as possible.
Keep your gutters and downspouts clean and free of debris so that water can drain properly.
Make sure there are no tree branches or other objects touching your roof, as this can damage the shingles or tiles.
If you live in an area with heavy snowfall, make sure to shovel your roof clear of snow and ice to prevent a build-up from damaging your roof.
If you have already experienced a roof leak, it is important to take action as soon as possible to prevent further damage. First, you will want to identify the source of the leak and make any necessary repairs. Once the leak has been repaired, you can take steps to help prevent water damage by using a tarp or sealant on the area where the leak occurred. You may also want to consider patching your roof if it is in need of repair.
Summary
Patching your roof can be a good way to avoid having to replace your entire roof down the line. However, there are a few things you should keep in mind before patching your roof:
Make sure that the patch is properly sealed so that water cannot get through.
Be aware that patches may not match the rest of your roof perfectly, and this can be a cosmetic issue.
Depending on the size and location of the patch, it may be more difficult to install than other types of repairs.
Overall, patching your roof can be a good way to avoid more extensive damage and repairs down the line. However, it is important to weigh the pros and cons before making a decision.
Stronghold Roofing & Solar In & Near Lakeland, FL
If you have a leaking roof, you need the best roofing company in Florida – Stronghold Roofing and Solar. We are a licensed, insured, professional roofing contractor who has been serving the central Florida area for years.
Our experienced team is here to assist with all your needs for roofing service – whether you are a homeowner or a business owner.
Here are a few benefits of working with us in Stronghold Roofing and Solar:
We are available 24/7 if you have a roofing emergency
We can work with your homeowners' insurance company to ensure that any insurance claims are filed promptly and correctly.
We are licensed, insured, reliable and provide only the best in materials and workmanship.
We offer free inspections.
Contact us today for a free estimate.