The importance of, "a roof over your head" is because a roof is truly one of the most critical components of any home. Without a roof, your home can offer no protection from the elements for residents, interiors, and even mechanical systems.
Over time, residential roofs have evolved into complex structural elements that provide shelter for residents, protect interior systems, and help to define a home's aesthetic.
The history of roofs goes back to the beginning of humanity, and the history can be traced as far back as 3000 B.C., when the Chinese were using clay tiles for roofs. Big advancements in roofing occurred during the reign of King John in the twelfth century. At that time, laws were passed requiring citizens to replace their thatched roofs with clay to minimize the likelihood of fires.
Roofing styles and materials have continued to evolve. Today, roofs come in a wide variety of styles, from low pitched or flat roofs to steeply pitched roofs with numerous angles and projections. Similarly, there are many options for roofing materials, from asphalt shingles, clay shingles, or tile shingles to metal roofing and flat roofing.
According to Architect Magazine, "Wood and slate shingles and clay tiles were the predominant roofing choice until the mid-19th century, when metal and bituminous roofing systems made low-slope applications possible. During the 20th century, several new materials were developed for low- and steep-sloped roofs. Among them was the asphalt shingle, which arrived on the scene around the turn of the 20th century and continues to be the top roofing material for houses. After a period of market experimentation with various shapes, patterns, and textures, the asphalt shingle evolved in form to the three-tab version popular today."
While roof styles and materials have evolved over time, one thing has remained the same: having a solid, functioning roof is one of the most important things for any home. For that reason, and because even the most basic residential roof is a complicated structure that requires a great deal of material, roofs represent a significant financial investment for most homeowners.
The Investment in Your Roof
A damaged or leaking roof can be not only an eyesore, but also a cause of structural damage to the home. As a result, roof health is of the utmost importance to the value and security of any home. Like any other vital system, roofs require periodic inspections and maintenance, repairs as needed, and a full roof replacement when the roof has reached the end of its life.
All of these come with a cost, of course. A routine inspection might be available for free or at low cost, but roof repairs will require a financial commitment that depends on the seriousness of the issues. Even more costly, a full roof replacement is often a multi-day project involving numerous roofers, plus a large amount of materials and special equipment. Additionally, all roofing work can be dangerous, so workers must be well trained and conscious of everyone's safety at all times, and the roofing company should be insured.
Accordingly, the cost of a major roof repair or a roof replacement is a major investment for most homeowners.
Remodeling Magazine's 2019 Cost vs Value Report showed that the average national cost for residential asphalt shingle roofing was $22,636. The average national cost for metal roofing was $38,600.
Both of these represent significant expenses for the average homeowner, who may need to secure some means of paying for a new roof or even for larger roof repairs.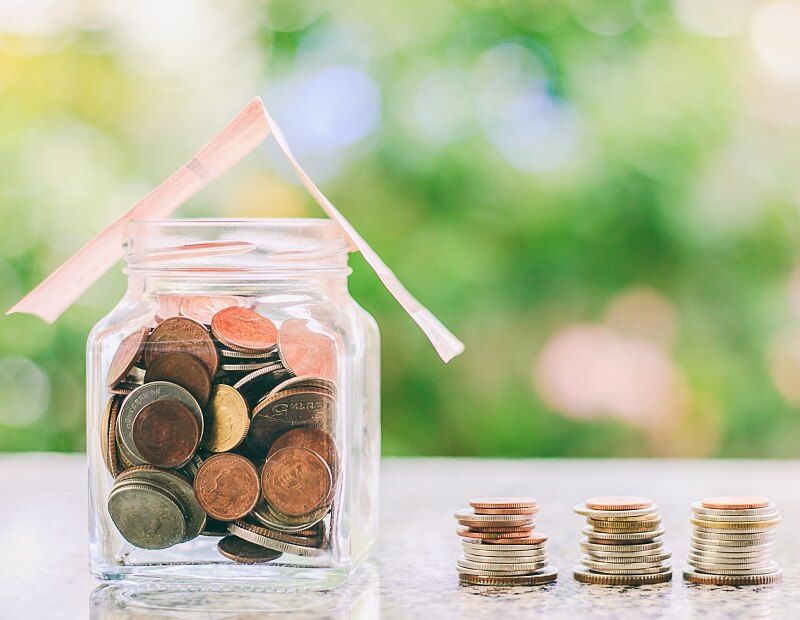 What Is Roof Financing?
For homeowners without the means to pay for roof work up front, financing a roof repair or roof replacement may be the only viable option. Roof financing can help cover some or all the costs. Terms are typically dependent on the type of financing, the lender's assessment of the homeowners' ability to repay the loan, and other factors.
Lending Tree, an online consumer lending marketplace, has a list of eight options for roof financing. Here are a few of the more common ones from that list:
Home Equity
Home equity loans, home equity lines of credit, or a cash-out refinance are all ways to tap into the equity that exists in the home. This means that they are all dependent upon the homeowner owing less on outstanding mortgages and liens than the current market value of the home. Some lenders may cap the total loan to value ratio at 80% – 85%, so this type of roof financing is not an option in all cases. Each of these options works differently, but all are treated in a similar fashion to a mortgage, since the underlying collateral is the home itself.
FHA 203 or FHA Title 1 Loan
Roof financing options for homeowners who do not have sufficient equity in their home to qualify for the home equity-based options might consider other alternatives from the Federal Housing Administration (FHA). These products, known as FHA 203 or FHA Title 1 Loans come with specific requirements and, like the home equity options, would use the home as collateral.
Personal Loan
Personal loans are an option that does not secure the home as collateral. In fact, personal loans are quite often unsecured by anything and, as such, they typically carry a higher interest rate because they represent a significantly greater risk to the lender.
Credit Card
Personal credit cards often have higher interest rates than other roofing financing options, so they are not always the preferred option. However, credit cards can be a viable alternative for homeowners to consider, especially if it is possible to secure a 0% APR (annual percentage rate) for a specific period within which the homeowner will be able to pay off the cost of the roof repair or roof replacement. This essentially has the effect of an interest-free loan to cover needed roof work.
Contractor Financing
Some roofing contractors are able to offer their customers financing because they have relationships with lenders that allow them to offer specific types of roof financing. One advantage of these loans is that they can usually be approved quickly, with terms and rates that vary depending on the homeowners' credit. Additionally, because they can be processed through the roofing contractor, the process can be streamlined, allowing the homeowner to avoid adding extra parties into the roofing process.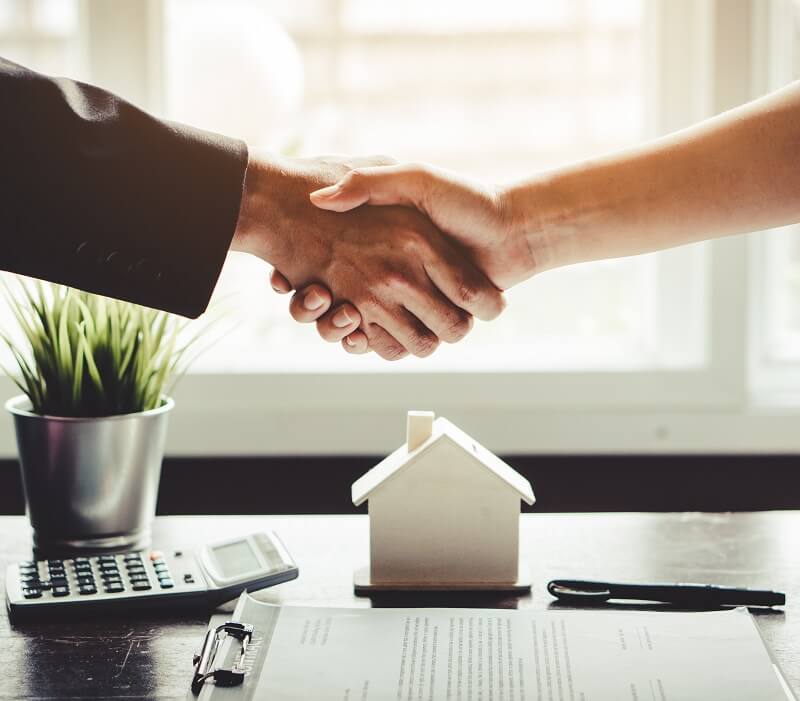 What About Homeowners Insurance?
In some cases, the cost of a roof repair or a roof replacement may be offset – or at least partially offset – by a homeowners insurance policy. This is most often the case if there is damage to a roof that is the result of a sudden accident or an act of nature.
Roofs that need to be replaced or repaired due to a lack of maintenance, or those that have neared the end of their expected lifespan, will typically not be covered by homeowners insurance.
Of course, having any portion of the cost of roof work covered would be welcomed by most homeowners, so it is always advisable to check with the homeowners insurance company to confirm options before beginning any roofing work.
The Bottom Line
Making a substantial investment in a new roof or a roof replacement is not something that most homeowners wish for, but the bottom line is that having a roof that functions properly as intended is not optional.
The costs can seem overwhelming, but consider that Remodeling Magazine estimated that the return on investment for new roofs in 2019 was between 60% and 68%. Given that virtually no home improvement or repair projects return 100% of their cost, the average return on roofs makes them an attractive investment.
As consumer financial education website LendEdu.com says, "Whether through insurance coverage, roofing company financing, or roof loans, you can pay for the cost of your new roof over time instead of all at once."
Many homeowners rely on roof financing when they need to have roof repairs or a roof replacement. Since each individual homeowner's situation is unique, there is no one-size-fits-all answer for everyone, so it is important to speak with someone knowledgeable about which roof financing option works best for you.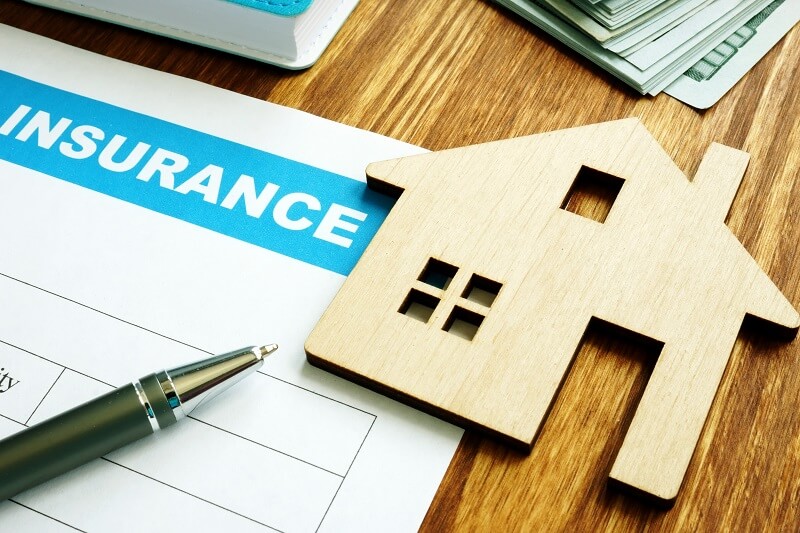 Roof Financing with Residential Roofing Depot
At Residential Roofing Depot, we have been doing residential roofing and commercial roofing for many years. As a premier roofing company in and near Lakeland, we can provide services including asphalt shingle roofing, metal roofing, flat roofing, and mobile home roofing.
We have a strong commitment to our central Florida community, who we seek to serve with not just our knowledge about roofs and roofing materials, but also with our experienced roofers who can meet all your roofing needs.
When it comes to roof financing, some other roofing companies may require you to find financing options all on your own. At Residential Roofing Depot, we take our customer service a bit further. Our founders have a background in finance in addition to roofing, so we can point you to one or more financing options that are perfect for your specific situation. We can even walk you through the process of financing your roof or working with your homeowners insurance company for a headache-free roofing project.
Here are a few highlights of roof financing through Residential Roofing Depot:
Pay for your project with predictable, monthly payments without tapping into your home equity.
Check rates in under 2 minutes using our paperless secure form without impacting your credit score. Our financing calculator allows you to get an estimate of your monthly payment by inputting the estimated project cost and your credit score.
Loans typically fund in 1-5 days if approved.
Fixed monthly payments and terms mean that you will know your monthly payments upfront.
No prepayment penalties means you can pay the loan off early with no additional fees.
You may be able to secure a loan with a deferred interest period at the front of the loan, which can save a significant amount in interest costs.
The process of obtaining roof financing with Residential Roofing Depot is easy:
Contact us. One of our professional representatives will walk you through your options.
Get a free roof inspection. One of our trained roofing technicians will visit your home to physically inspect the roof and identify needed repairs.
Receive a written proposal and estimate that clearly states all the work we plan to perform and how much you will pay.
Discuss financing options. If you are filing an insurance claim, we can walk you through the process. If not, we can help you find the best roof financing options for you.
Accept the proposal, and we will provide an estimate for the work timeline.
Whether you need a full roof replacement, a roof repair, or a roof inspection, Residential Roofing Depot's trained and experienced roofing professionals are here to help.