Asphalt shingles are the most common type of roofing material used on homes throughout most areas in the United States. In fact, the Asphalt Roofing Manufacturer's Association says that 80% of American homes have asphalt shingle roofs.
If your home is one of the many that has an asphalt shingle roof, you should understand what roof granular loss is, since it can sometimes be a sign of a potential problem.
How Are Asphalt Shingles Constructed?
Asphalt roof shingles are made up of 3 main layers: the bottom layer is asphalt, which is a sticky black substance made from petroleum. The middle layer is a reinforcing fabric, usually fiberglass or organic felt. The top layer is a coating of pea-like particles of gravel, ceramic, recycled glass, or other material.
The granules on the top layer serve several important purposes:
They help water slide off the roof. Granule loss can allow water to soak under the shingles and cause deterioration of the roofing materials or even the roof decking.
They help protect the shingles from UV rays and weathering. Bright sunlight can cause asphalt shingles to become hot, leading to a shortened lifespan.
They increase fire resistance to external sources of fire like sparks from wildfires.
They are sometimes coated to reflect sunlight, which can help improve energy efficiency.
Some granules are coated with copper to resist algae and moss growth.
How to Spot Granule Loss
One way to check for granule loss is to look at your roof after a storm. If you see a large amount of granules in your gutters or on the ground, that can be a sign that your shingles are losing too many granules.
Another way to spot granule loss is by looking at the exposed asphalt on your shingles. If the asphalt looks shiny or smooth, this could be an indication that your shingles are losing their protective granules.
Common Causes of Granule Loss
Some granule loss is inevitable over time. Even a brand-new roof installation may experience roof granular loss after a heavy rain. However, if you notice excessive granule loss or if it seems to rapidly escalate, you should contact a roofing company right away.
Here are a few of the most common causes of granule loss.
Age
As asphalt shingles age, the granules become more brittle and fragile, leading to an even faster rate of wear and tear. If a roof has not been maintained or inspected regularly it is likely that excess granule loss will occur due to age alone. Keeping your roof in good condition is important for both safety and aesthetic reasons, as granule loss can lead to extensive damage over time.
Power Washing
Power washing can cause granule loss because using extreme pressure can strip away the top layer of asphalt shingles. This can leave behind exposed areas that are vulnerable to weathering and other external factors. The force of the water spray is often so powerful that it can blow away smaller pieces, resulting in bald spots on the roof. This type of damage is usually irreparable and just leads to further granule loss.
Weather
Weather events like hail, heavy rain, or windstorms can cause granule loss due to the extreme conditions and force of the elements. Hail and heavy rain can pelt the roof with prolonged intense impacts, while windstorms can cause particles to be stripped away. These weather events can often cause more extensive damage than just granule loss, but they do put extra stress on asphalt shingles leading to premature wear.
Trees
Limbs that brush against the roof can wear away the granules over time due to the continual friction and scraping. This can be especially true if the limbs scrape across the roof during strong winds or storms, as this further increases the amount of stress on the shingles. Additionally, large limbs may cause damage even if they are not being actively brushed against the roof due to their sheer weight and size. It is important to trim back any branches hanging over your roof in order to prevent potential granule loss.
Walking on the Roof
Walking on the roof can cause granule loss as well, due to the pressure and weight being placed on each shingle. This can cause the granules to crack, break off, and wear away more quickly than normal. For this reason, it is wise to minimize foot traffic on the roof. Instead of climbing onto the roof, inspect it from the ground with a pair of binoculars or another long-distance viewing device.
Should I Call a Roofing Company?
If you spot a few granules in the yard, you can probably feel safe that it is nothing to worry about. However, there are other cases where you should consider having a professional do an assessment to be sure that your roof is functioning properly and to prevent any small issues from becoming major (and expensive) problems. Call a roofing contractor:
If you see an excessive amount of granules on the ground, or if they are clogging gutters or downspouts.
If there are visible bald spots on your shingles.
If black algae streaks are present.
After a hailstorm or heavy rainstorm.
If the rate of granule loss has increased noticeably.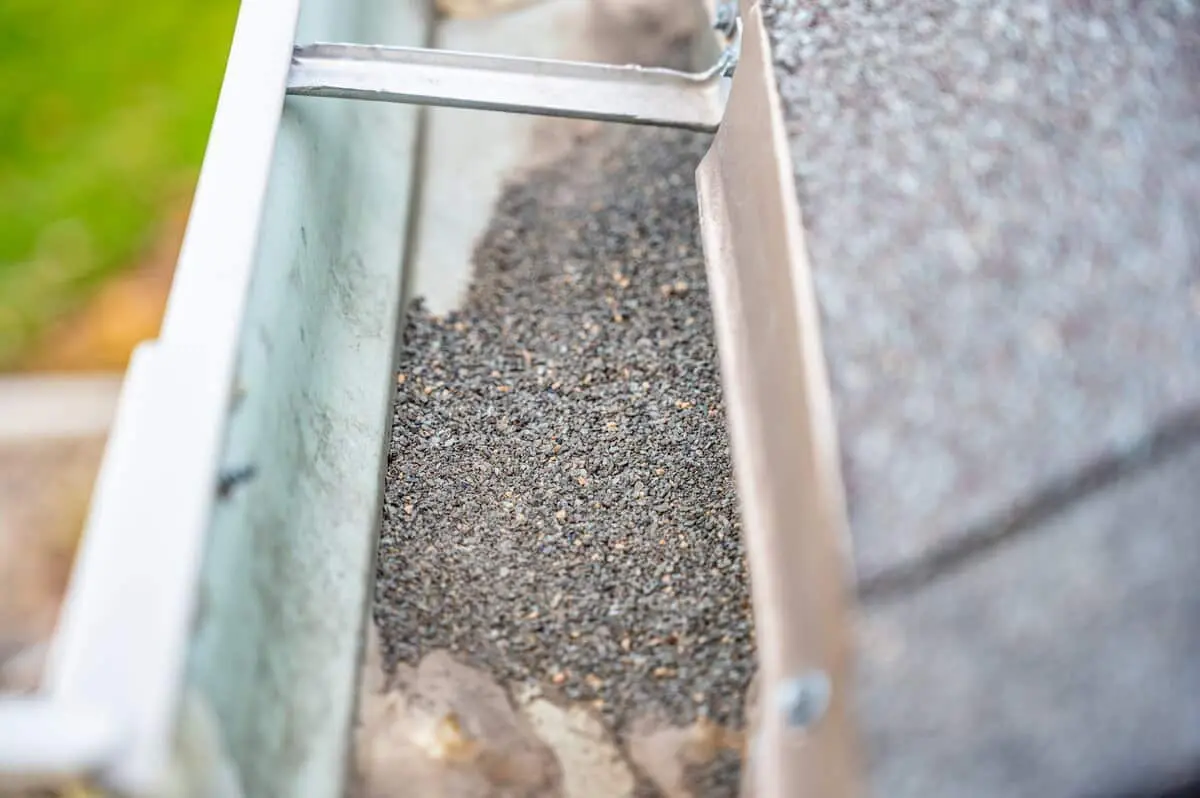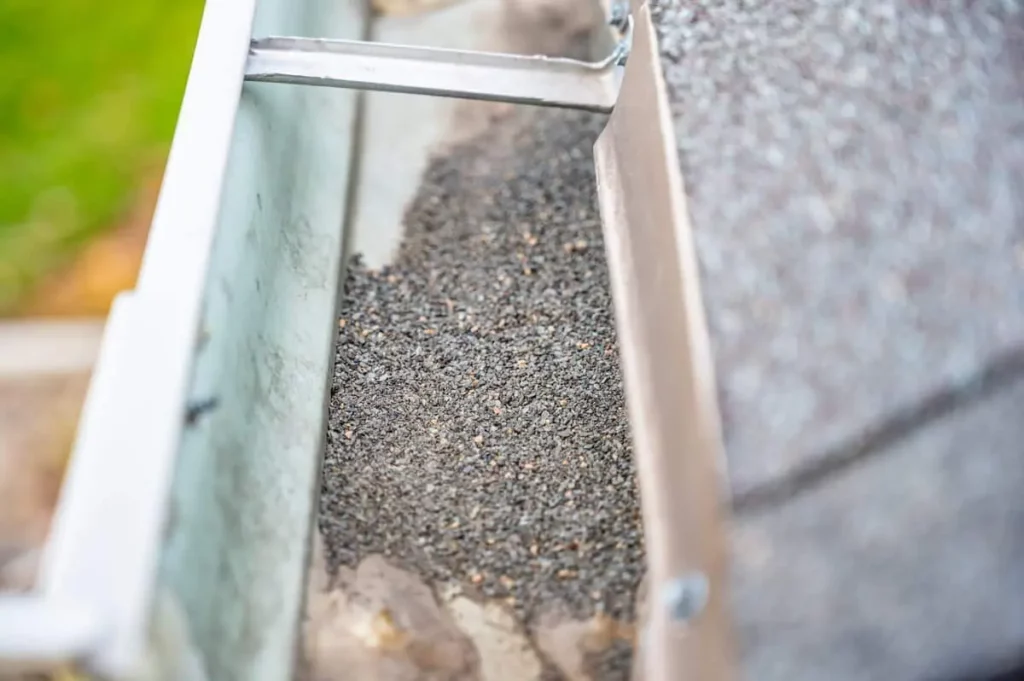 Having roofers do an inspection of your roof in any of these cases can give you the peace of mind of knowing that your roof is in good condition – or of knowing what repairs need to be made.
Roofers look at granule loss as part of a normal inspection since this gives them an idea of how much life the roof likely has left. They also look for any damage that may have caused the granules to come loose so that they can make repairs as needed.
Stronghold Roofing & Solar In & Near Lakeland, FL
When you need roofing services, you need the best roofing company in Florida – Stronghold Roofing & Solar.
We offer free estimates and roof financing, and we can even work directly with your homeowners' insurance company to help expedite any claims if that is needed.