As a realtor, you want to provide your customers with the best possible service and ensure that the home-buying or -selling transaction is fair and goes smoothly. You are also well aware of the legal disclosure and fiduciary requirements and obligations that you have as a licensed realtor in the purchase or sale of a home.
While it is tempting to overlook the importance of a home's roof, one of the most valuable things that you should provide for your clients is an understanding of the current condition of the home's roof. Are roof repairs needed? Is a roof replacement necessary? How much longer is the roofing material expected to last? Even if the roof is new, what is the quality of the materials, and the workmanship?
Roofs are an integral part of every home and can be a significant expense if repairs or replacement are needed, so a roof inspection from a certified roof inspector is well worth the cost. As a realtor, an inspection can help you and your buyers (or sellers) understand the status of what is one of the largest single expenses in a home – and protect your clients' interests.
Do We Really Need a Roof Assessment?
Homebuyers and sellers, and even some realtors, sometimes feel that the roof inspection cost is unnecessary, especially if a home inspection is being done or if the home is a newer construction. However, efforts to cut costs by not obtaining a complete roof evaluation can backfire, leading to unanticipated roof repair or roof replacement costs for the homeowners later.
A home inspection is vitally important in any residential real estate transaction, but it's important to know what is and is not included. According to the National Association of Home Inspectors, a certified home inspector is required to examine the following elements relating to the condition of a residential roof:
Roof covering type
Roof framing, roof sheathing, and roof decking
Fascias and soffits
Roof flashing
Roof ventilation
Insulation in the attic
Skylights, chimneys, and any other roof projections that are visible from the outside
Gutters and downspouts
While that may sound like a fairly comprehensive list, here are some additional things that a home inspector is not required to do as part of the home inspection process:
Walk on the roof if it is not accessible from the inside
Walk on the roof if they believe it may be unsafe or doing so could damage the roof
Remove any obstructions to fully assess the roof
Assess whether the roof ventilation system is adequate
Test the roof ventilation system to ensure that it is working properly
Determine and report the number of roof layers
Estimate the remaining life expectancy of the roof
The last point alone is crucial to a residential real estate transaction. Because a roof is a significant factor in the price of a home, a homebuyer would want to know if a replacement or significant repairs are going to be needed in the foreseeable future. Even if the issue is not a deal breaker for the real estate transaction, the buyer can plan for the cost of roof work rather than be hit with it unexpectedly down the road.
Roof inspection reports are well worth the time and cost to avoid unwelcome surprises. In fact, some homeowner insurance companies may require Floridians to obtain not just a roof inspection, but also a roof certification, which is a separate report from a licensed professional knowledgeable about roofs and roofing issues. Wind mitigation inspections that include checking the roof's wind resistant features can also be used to obtain substantial savings on homeowners insurance in Florida, where wind can cause major damage.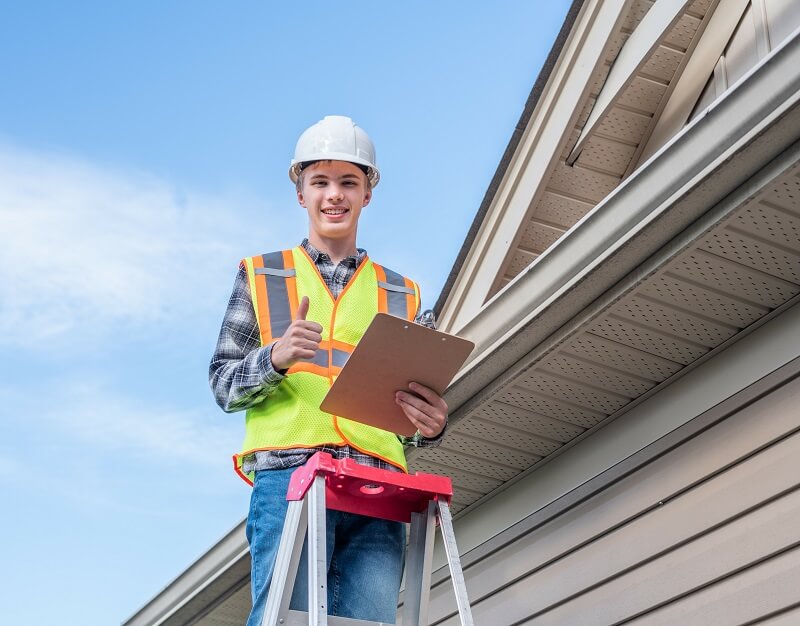 What to Expect from a Roof Inspection
In a roof inspection, a certified roofing professional will assess the overall state of the roof and estimate the remaining life expectancy. Many mortgage companies and homeowners insurance companies have minimum life-expectancy thresholds, so it is important to provide them with any roof inspection results as early in the process as possible.
Generally, a roof inspection covers four main areas:
Exterior Structure – The roof inspector assesses the roof for signs of structural issues like sagging or bowing. They will check projections like skylights, and look at masonry chimneys and attic ventilation if any exists.
Materials – The roofing material itself will be evaluated. Is any of it damaged or missing? Has it degraded to a point where repairs seem imminent? Is the roof flashing rust-free and solid? Is the underlayment in good condition?
Interior Structure – The roofer will want to look for water stains on ceilings or walls, as well as mold or rot that indicates a current or past water problem. They will check the attic and examine the rafters, joists, and the underside of the roof decking.
Overall Quality of Workmanship – Even a new roof can be ripe for roofing problems if it was installed improperly. An inspector will report on any potential work-quality issues that need to be addressed.
Although every home and every roof are different, here are some of the more common issues that the roofing inspector will be looking for:
Water Damage – Damage from water can come from a wide variety of factors – missing or broken shingles, damaged flashing, improper installation, hail or wind damage, or even clogged gutters. The roofing inspector will not only note any damage but also identify the cause.
Asphalt Shingle Issues – Asphalt shingles are the most common roofing material in Florida, and while they have a long life expectancy they deteriorate over time. This can result in granules running off, which exposes more of the underlying shingle material. While deteriorating shingles may not have caused water damage yet, the roofing inspector can assess whether repairs or replacement are needed soon.
Metal Roof Issues – Metal roofs can be beautiful and durable, but they also can develop issues that are unique to the material. Potential signs of problems with metal roofs include stains or corrosion, pooling water, or unevenness in the panels. Loose or missing fasteners, as well as over-tightened fasteners, can result in roof issues. Sealant between panels in standing seam metal roofs can become brittle.
Tile Roof Issues – Tile roofs in Florida are generally made of concrete or clay. These durable materials come with their own set of potential problems. Broken or missing tiles may be challenging to replace, but the integrity of a tile roof depends on the complete integration of all the parts.
Mold Growth – In Florida's wet, humid climate, mold can be a serious problem because it can lead to other issues. The inspector will take a close look at areas that can be hit hard by water damage like in and around the chimney and insulation in the attic, both of which are at a higher risk for the growth of mold.
Clogged Gutters – Asphalt shingle roofs gradually deteriorate over time due to constant exposure to Florida's bright sun, heavy winds, hard rains, and occasional hail storms. The surface of asphalt shingles is covered in small granules made of asbestos and minerals. These granules wear off over time, and are carried by water into gutters and downspouts. Gutters clogged with loose shingle granules can cause rainwater to back up which can damage the roof fascia. Clogged gutters can also be a sign that the asphalt shingles are being worn and will soon need to be replaced.
Roof Ventilation Problems – Without proper roof ventilation, your home can become a breeding ground for moisture, leading to mold and mildew growth. Improper roof ventilation can leave the home feeling hot and humid, and result in higher energy costs.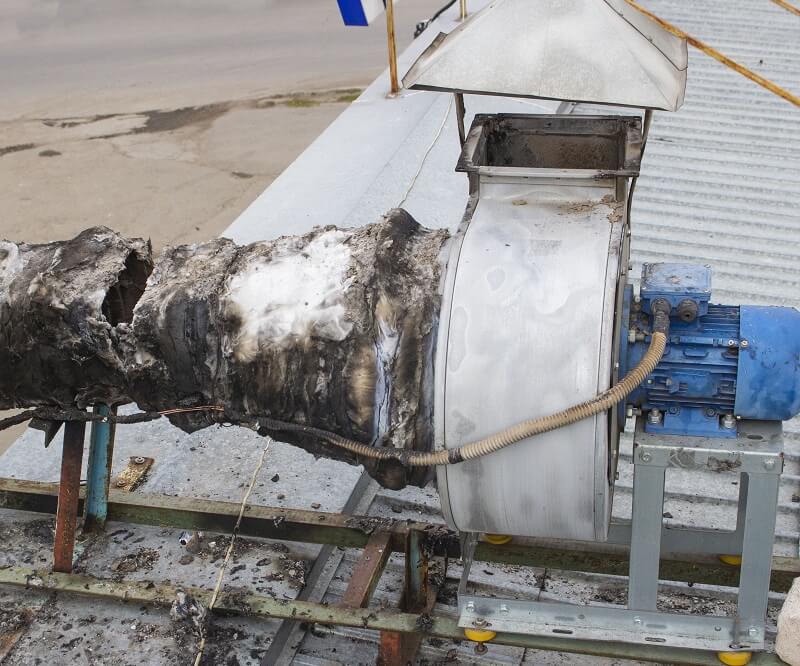 As a realtor, it's important for you to protect your clients' interest in any real estate transaction. Just like you wouldn't let a client buy an office building without a commercial roof inspection, you should ensure that residential properties are fully inspected as part of your commitment to your clients.
Since lenders may require that certain problems with a roof be repaired before they will fund a home purchase, it is in the interest of all parties to get a roof inspection done early. For instance, if a lender balks at the remaining life expectancy at a roof, the more time to negotiate and complete roof repairs or a roof replacement, the better for everyone involved. Conversely, if the roof inspection finds no concerns, all parties can rest a little easier.
In the event that a roof inspection finds that roof repairs or a full roof replacement are needed, it is a good idea to have another roof inspection after installation. This gives peace of mind knowing that the materials and workmanship are of high quality, and that the issues have been effectively remediated.
Roof Inspections for Realtors in and near Lakeland
Residential Roofing Depot works with realtors in Central Florida to provide thorough, honest roof inspectors for their real estate clients – whether those clients are the homebuyers or the homesellers.
One of the founders of Residential Roofing Depot has extensive experience in real estate, so we know that a residential property transaction can be complicated, and we want to help you and your clients feel confident in knowing everything possible about the roof of the home being purchased or sold.
One of our satisfied realtor clients had this to say about the services we provided for his residential real estate clients:
"I've used Residential Roofing Depot for four different properties my clients bought or sold. They are professional, trustworthy, and do quality work. Many times, a roof can keep a family from buying or selling a home. Because of their service and professionalism, they have kept my clients real estate purchases and sales together. Residential Roofing Depot helps me and my clients navigate what is typically a high-stress situation in an easy way." – Brandon Eady
In addition to residential and commercial roof inspections, Residential Roofing Depot provides a full range of roofing services:
Roof repairs
Roof replacements
New construction roofs
Mobile home roofing
Residential roofing
Commercial roofing
Because roofs are a big investment, we offer financing options to customers. Our financing team can guide you through the options, and we are also experts at helping customers navigate through complicated insurance claims to get the results they deserve.
We guarantee that, regardless of the project, we will do everything we can to clearly communicate every step of the way. We will make sure that you feel informed before you make any big decisions, and that you feel comfortable after you make them.
At Residential Roofing Depot, we are not your typical roofing contractors. We're local, qualified, straightforward, and customer-centric. We promise that we will find you the best, most affordable roof for your unique needs and budget. And we don't make promises we can't deliver.
Give us a call today to schedule your FREE roofing estimate and inspection!