The lifespan of a roof can range from 15 – 100+ years depending on the roofing material, the location of the home, and other factors. This means that many homeowners will be faced with the prospect of needing a roof replacement at some point in time.
In fact, according to the National Roofing Contractors Association (NRCA), more than 7 million roofs are replaced each year in the United States.
However, a new roof is a major decision. For most homeowners, it is one of the biggest investments they will make in their home. That is why it is important to do your research and plan ahead.
Roof Installation Checklist
Residential roofing is not a subject that most homeowners have expertise in, so here is a general checklist of what you should do when getting a new roof.
Checklist of the Things to Do Before Your New Roof Installation
Research different types of roofs and decide which one is right for your home. While you may be able to change the structure of your roof, you may want to switch materials (i.e., shingles to metal) or the profile or color. The options are nearly limitless. Even mobile home roofing, once limited to a very few choices, has expanded. Choose the style and roofing material that meets your needs and the design aesthetic of your home.
Get multiple quotes from different roofing contractors. There can be a big difference from one roofer contractor to the next, so it is recommended that you obtain three estimates in writing that specify the details of the project. Be sure to identify contractors with experience in the type of roofing material you plan to use (i.e., find experienced metal roofers if you want a metal roof).
Choose a reputable and licensed roofing contractor. Once you have reviewed the quotes, contact the contractor you selected to get your project on their schedule and begin the process.
Check for any permits that may be required. Most professional roofing contractors know exactly what permits are needed for roofing jobs in their area, but it is wise to confirm that you as the homeowner do not need to do anything to get permits from your locality.
Schedule a time for the roof installation. Remember that the process may take a few days, and there could be inconveniences while the work is being done. Choose a time that works for you as well as the roofing company.
Clear any obstacles from the work area and make sure the contractor has a clear path to the roof. Your roofer will need at least one, and possibly several, access points to get materials and installers onto the roof. Be sure that you know in advance where the roofer will need to put ladders, scaffolding, and materials. You may also need to clear space for a dumpster or large truck to haul away old roofing materials.
Move any patio furniture, grills, or other items away from the house. Remember that even areas other than the designated access spots could see falling debris. Move anything that you can so that it is far enough away that it will not be damaged should something unexpected fall from the roof.
Trim trees and shrubs around the perimeter of your home. Landscaping near the home can be accidentally damaged in the process of installing a new roof.
Likewise, trees and shrubs that are in the way should be trimmed back if possible to minimize the potential for accidents.
Unless you have flat roofing, assess your attic space. A roof replacement can produce dust and debris in your attic. Covering your stuff beforehand will give some protection, and it makes cleanup much simpler afterward. If you have any particularly valuable things in your attic, consider moving them to a different location until after your new roof is installed.
Consider moving fragile decor inside the home. The roofing process can create vibrations that travel down into interior walls. If you have decorations that are fragile, such as mirrors or paintings, it is prudent to remove them until after the roof replacement is completed.
Make preparations for noise. There is no way to get around the fact that roofing is a noisy job. It is likely that children and pets (and many adults) will find the noise stressful, so plan ahead for what you and your family will do while the roofing project is being completed.
Tell your neighbors. While there is no requirement to advise nearby neighbors of your plans to have a new roof installed, they will appreciate the advance warning. Remember, it will be noisy and possibly inconvenient for them, too.
Be available on the day of installation in case the contractor has questions or needs assistance. Even if you decide against staying in the home while the work is being done, it is a good idea to be present when the job is getting started. It is also important that the installers on site have a way to reach you should they have any questions or need to address any issues they discover in the process.
Make sure you are happy with the work once it is completed. The contract with the roofing contractor should be clear about exactly what you can expect. Be certain that any cleanup was completed as specified, and that the roof looks as promised.
Schedule a time for a final roof inspection with the contractor. The contractor should schedule a final inspection with you to review everything that was done. As part of that, you should be sure to get any warranties or guarantees in writing from the contractor.
Take pictures of the new roof once it is installed. If problems develop later, it may be helpful to have documentation with the roof soon after it was done.
Enjoy your new roof!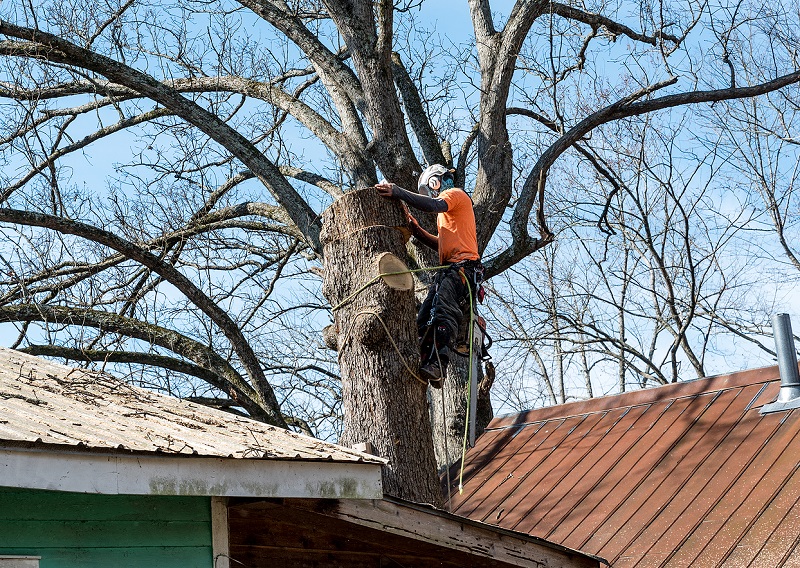 Be sure to follow this checklist before your new roof installation to ensure everything goes smoothly. With a little preparation, you can sit back and relax while your new roof is being installed. If you have any questions, be sure to ask your contractor for clarification.
Benefits of a New Roof
Most homeowners are not anxious to spend money on a new roof, but all roofs will wear out eventually. If it is time for a roof replacement, the investment now can save money on frequent and costly repairs down the road.
Here are some of the benefits of a new roof:
Protect Your Home
The most obvious benefit of a new roof is that it protects your home from the elements and prevents water damage. There is a reason the saying "a roof over your head" is always important.
Boost Curb Appeal
Homes with roofs that have large visible expanses or that are steeply pitched can have a dramatic boost in curb appeal from a roof replacement. The aesthetic improvement need not come from a dramatic change, like switching from shingle roofing to metal roofing. In fact, even changing just the color or profile of the roofing material can have a noticeable impact on how the home appears from the street.
Increase Home Market Value
A new roof can increase the value of your home. If you want to sell, interested purchasers are concerned about the age of the roof because they know it will leave them responsible for roof repair or a full replacement sooner. A new roof not only enhances the curb appeal of your property and thus attracts potential buyers' attention, but it also boosts the resale value by more than $17,000 on average.
Improve Energy Efficiency
A new roof will make your home more energy-efficient, saving you money on your monthly energy bills.
The roof of your home plays a significant part in regulating the temperature of your property. It helps to regulate how much heat comes into or goes out through the top of the structure. As a result, replacing your roof can make it simpler and more effective to manage temperatures inside your house.
New roofing materials are always being introduced, and roofing technology is continually improving to become more energy-efficient. Since a roof needs to be replaced every 20 years or so on average, the chances are that technology has advanced considerably since the last time you had a new roof put in. Upgrading now might help you take advantage of these benefits.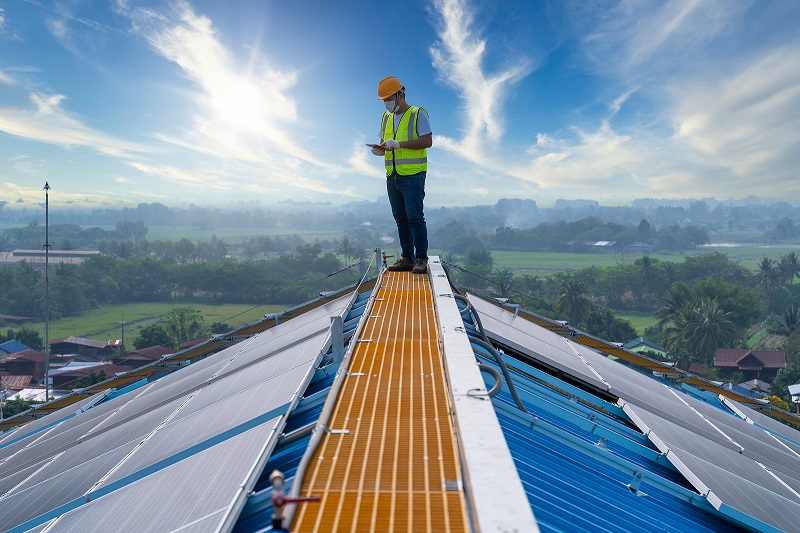 Maintain Homeowners Insurance Coverage
Your roof's age is one of the most important elements when it comes to your house insurance coverage. Roofs that are 20 years old or older are typically covered only partially, if at all, by most insurance companies. If your roof is approaching the age of 20, you should consider replacing it.
When it is time to put the new roof on, you'll want to contact your insurance provider to figure out what is and is not covered. Most homeowner insurance policies will not cover the cost of replacing a roof that is deteriorating due to wear and tear. Still, you may obtain some information regarding what you will need with your new roof in order to maintain insurance coverage.
Maintain Quality of Life for Your Family
Roofing is a vital part of your home's protection against moisture and heat. Many homeowners are concerned about leaks and similar water damage seeping past their roofs as their roofs mature. Leaks and a build-up of moisture on an aging roof might be harmful to anyone in the house, especially if it encourages mold growth. Mold can make people sick, impairing their health and the quality of the air they breathe.
Get a More Durable Roof
As technology continues to improve, you can upgrade your roof to benefit from newer roofing materials. It is likely that the last time you installed a roof, certain choices were not available. Newer materials may also handle more extreme weather situations than those previously available. For example, you can now purchase shingles that are wind resistant up to 130 miles per hour.
Get a New Warranty
Roofs are expensive, and even minor issues can result in costly repair bills. If you replace the roof, it will also come with a new warranty. Many of these warranties will cover typical events such as shingle flaws that occur unexpectedly. This guarantee will offer you more protection and give you peace of mind knowing that you are covered if problems arise.
The Best Roofing Company in and Near Lakeland
When it is time for a new roof, contact Roofing Depot of FL. As a licensed, insured, and certified residential and commercial roofing contractor, we offer the best in professionalism, communication, and quality.
Our goal is to make certain that you feel informed and confident in the decisions you make about your new roof. Our experience allows us to help you make the best choices, and we also offer roof financing and assistance with homeowners insurance claims.
In addition to roof installation, we offer a full range of roofing services. Contact us today. We'll knock your shingles off!