The roof over your home is, obviously, critical to the safety of you and your family and for the protection of the interior. A roof is also a significant investment, and homeowners who are in need of a roof replacement often look for ways to keep the costs low while maintaining the needed security and protection of a properly functioning roof.
One of the potential cost savers that homeowners often inquire about is whether it is possible to put a new roof on top of an old one. Known as a roof over, reroofing, or roof overlay, this process is rarely recommended by roofing contractors, except in very specific circumstances.
What Is a Roof over?
A roof over is, simply put, when roofers put a second roof on top of an existing one. With a roof over, the old shingles or other roofing material are not removed. This can obviously save on some costs, but there are also some potential drawbacks to this type of roofing project.
Advantages of Roofing Over
Labor Cost Savings
The biggest advantage of a roof over is the cost savings on labor. A good portion of the time spent on a typical new roof installation is for the removal of the old roof. Therefore eliminating this step can save a sometimes significant amount.
Less Costs for Disposal
When an existing roof is removed, there are costs associated with disposal of the old roofing materials. This often includes the cost of a dumpster and fees for the landfill or other disposal site.
Less Mess
There is no way around the fact that removing old roofing materials can be messy. Leaving the materials intact means there is less to clean up after the job is complete.
Disadvantages of Roofing Over
Trapped Moisture
The biggest disadvantage of a roof over is that it can lead to trapped moisture, which can cause serious problems down the road. When you install a new roof on top of an old one, you create what is effectively a sandwich – with two layers of material and no way for any water that gets in between them to escape. This can lead to rot, mold and other serious problems.
Difficulty Finding Leaks
Another potential problem with a roof over is that it can make it more difficult to diagnose and repair any problems that do arise. With a single layer of roofing, any leaks are relatively easy to spot and repair. With a roof over, you may have to remove both layers of material to find and fix the leak, which can obviously be a much more time-consuming and expensive proposition.
Added Height and Weight
Adding another layer of roofing on top of an existing one obviously adds to the weight that the roof structure must support. Many home's roof structures are designed for a single layer of roofing, so adding weight can lead to sagging or worse problems over time.
Roof Decking Issues Hard to See
In a typical tear-off scenario for a roof replacement, there is a roof inspection to ensure that the roof decking is still in good condition. It is easy to see if any of it needs to be repaired or replaced once the outer layers have been removed. However with a roof over that does not happen.
Impossible to Do With Some Roofing Materials
It is not possible to lay a new roof over an existing one with some types of roofing materials. For instance, architectural shingles are not flat enough to be able to install another layer on top.
Hidden Costs
As with many things, saving a little money upfront can end up being costly over time. If your roof develops problems, it may be more challenging to identify them and it will likely be significantly more expensive to repair.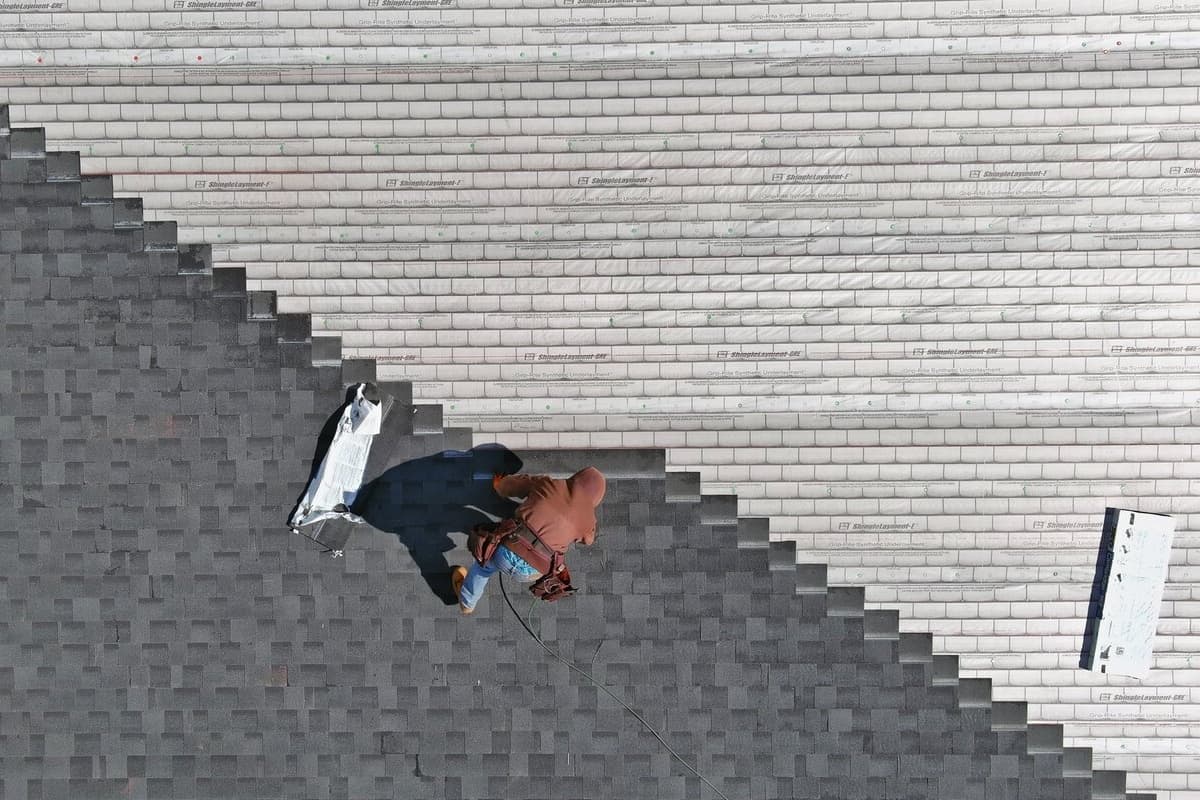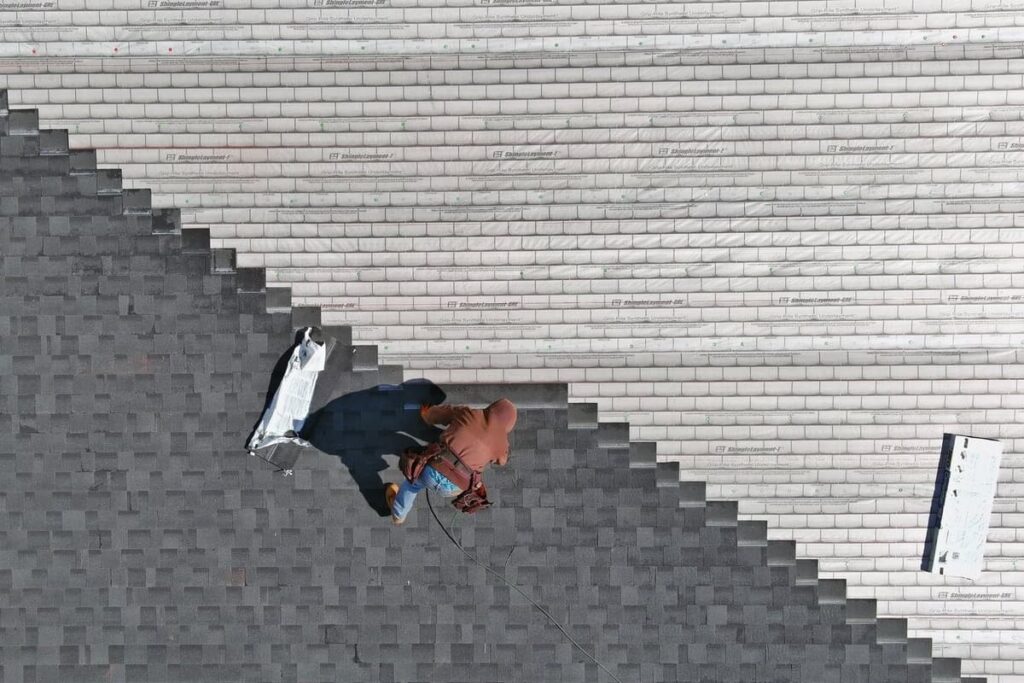 Will a Roof over Affect My Homeowner's Insurance?
Your homeowner's insurance policy covers your home against certain risks, such as fire, wind damage, and theft. It does not cover wear and tear or maintenance issues, so adding a second layer of roofing should not affect your coverage or premiums.
However, if you have an existing claim on your policy for roof damage, the repairs may need to be made to both layers of material if a roof over has been installed.
As always, it is best to consult your homeowner's insurance company to be sure that you understand the requirements and limitations of your policy.
Do I Need a Permit to Do a Roof over?
Building codes vary by location, so you will need to check with your local building department to see if a permit is required for a roof over. In many cases, a permit is not required as long as the new roofing material is the same or similar to the existing material.
However, if you are making any changes to the structure of your roof, such as adding ventilation, you will likely need a permit.
How Many Layers of Roofing Material Can I Use?
The maximum number of layers that can be put over an old roof depends on the type of material being used. For example, shingles can generally only be applied over one or two existing shingle layers. If you are using a different roofing material, such as metal, you may be able to put more than two layers over an old one.
However, it is vital to ensure that the roof structure is able to support the added weight of whatever you are planning to add. Some roofing materials, like clay or concrete tile, are very heavy, and even asphalt shingles can add a significant amount of weight.
Of course, it is always best to check with your local building department to see what the maximum number of layers is for your particular situation.
How To Install a New Roof Over an Existing one
While reroofing eliminates the steps of removing and disposing of old roofing material, it is still a challenging and time consuming project that is usually best left to a professional roofing company.
Here are the basic steps:
Remove the ridge caps and all the nails with a pry bar or roofing shovel.
Remove flashings and air vents. (Be careful, but consider replacing them with new ones to be safe.)
Replace missing shingles and repair broken ones so that there are no gaps greater than ½ inch.
Clear all debris from the roof, and be sure that you keep it clean as you work.
Installing flashing that is specifically designed for re-roofing at the eaves and rake, and in any open valleys.
Install a starter strip to keep the subsequent rows of shingles aligned properly.
Installing the remaining courses of shingles, working around air vents and other obstructions.
Install air vents.
Cover the ridge by cutting shingles into ridge caps and installing.
Of course, installing a new roof properly – whether a tear-off or roof over – requires the proper equipment, knowledge, and time. Because your roof is so important, it is advisable to at least do an online search for roofing company near me, and contact a few roofers to get estimates; it might turn out to be more affordable to hire them than to do the work yourself.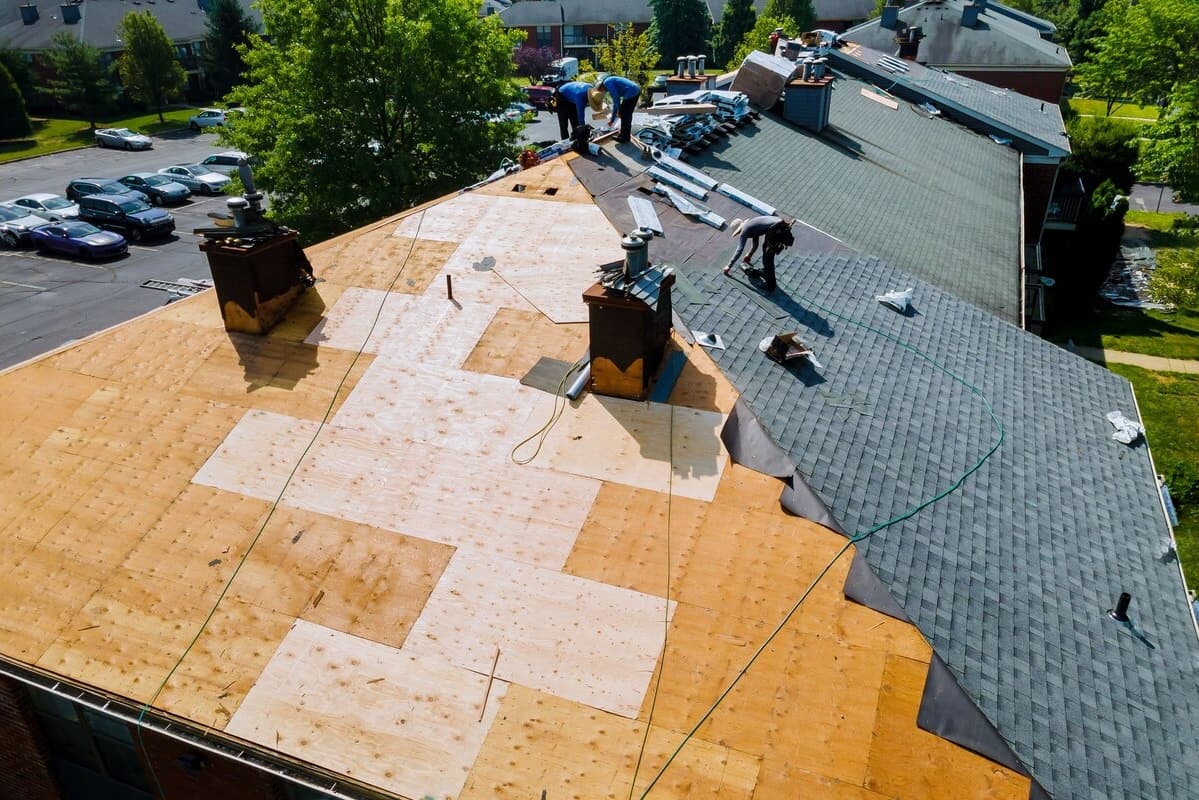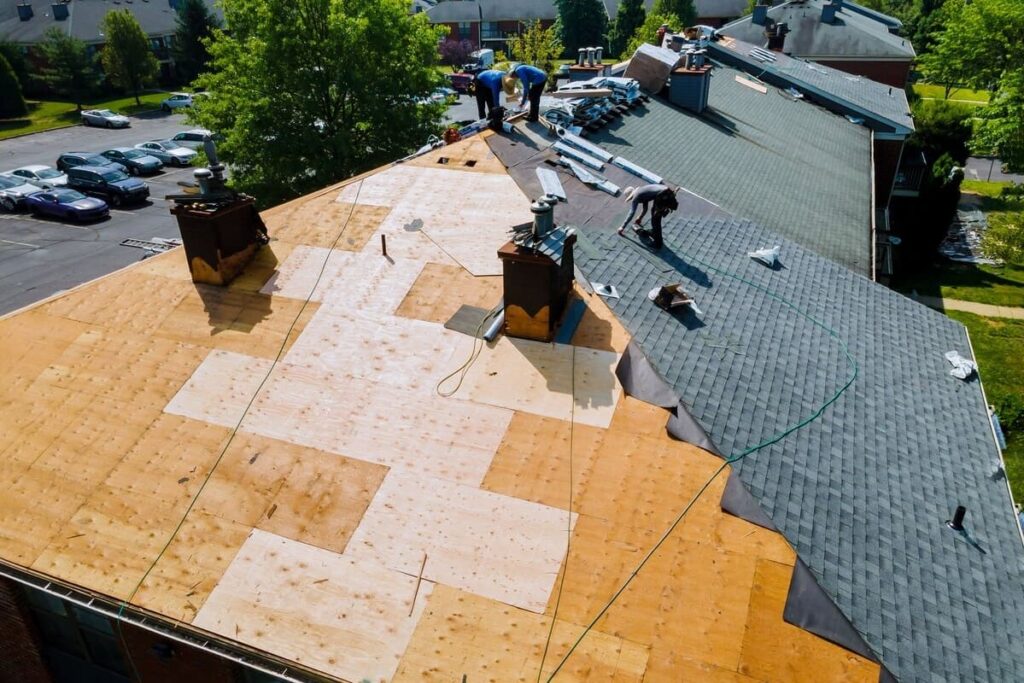 Roof overs and Mobile Homes
While roof overlays are not the standard for most residential homes, the process is used more frequently on mobile homes. This is because they offer better conditions to put one layer over an existing one.
There are a few types of roof overs that are popular for mobile home roofing:
New sloped roofs are sometimes installed over the typical flat roofing. Doing this can help ensure that water runs off, and also add value to the home.
Flat mobile home roofs can be covered with single-ply TPO membranes that protect them from wind and rain, and might help lower energy costs.
A new shingle layer can be installed over asphalt shingles roofs more easily on a mobile home because the expanse of roofing is generally smaller. However, this will add weight, so it is important to ensure that the structure can support the weight.
Finding a Roofer
When you need to find a roofer, the first step is to get referrals from people you trust. If you have a friend or family member who has had recent work done on their home, ask them for recommendations. You can also check online review sites to see what others have said about local roofers.
Once you have a few names, it is time to start making some calls. Ask each roofer for a quote on the job you need done. Be sure to ask about warranties and guarantees, as well as what type of materials they will use. Also request that they provide a written timeframe for when the work will begin and end, and who will be responsible for cleanup after the job is done.
Finally, be sure to ask about the roofer's experience and qualifications. You want to make sure they are properly licensed and insured in case something goes wrong during the job.
With a little research, you can easily find a qualified and reputable roofer to help you with your next project. Just be sure to ask plenty of questions and get multiple quotes before making your final decision.
Summary
Installing a roof overlay can be a cost-effective way to extend the life of your existing roof and avoid having to replace the entire structure. However, there are some potential drawbacks to this type of project that you should be aware of before making a decision.
If you have any questions about whether a roof over is right for your home, be sure to consult with a qualified roofing contractor. They can help you weigh the pros and cons and make sure the job is done properly.
Stronghold Roofing & Solar In and Near Lakeland, FL
If you are in need of a new roof and are weighing whether a full replacement or a roof overlay is right for your home, contact the best roofing company in and near Lakeland, Florida – Stronghold Roofing and Solar.
In addition to roof installation, we offer a full range of commercial and residential roofing services, including roof inspections, repair, new construction roofing, and mobile home roofing.
Our roofing options include:
Shingle roofing
Metal roofing
Clay or concrete tile roofing
Flat roofing
We serve Lakeland, Winter Haven, Plant City and the rest of Central Florida. We are licensed, insured, and available 24/7 to assist with any roofing emergencies.
Contact us today for a free estimate.