Are you unable to decide whether you should repair your damaged roof or replace it with a new one altogether?
Roofing is a difficult and complicated job. That is why it is crucial to go with the best advice when it comes to fixing a damaged roof. The damage to a roof can be caused by a variety of reasons. If your roof is showing signs of damage, you should never ignore the signs. Not paying attention could worsen the damage and spread it to other areas of the roof. You may need repair, partial roof replacement, or complete re-roofing – as per your specific needs. The idea is to find the best solution to your roof problem and avoid serious cost consequences later.
Understand the Type and Expanse of Roof Damage
What kind of damage has your roof suffered? Since this is not one of your areas of expertise, you should seek the consultation of an expert roofing company. All roof damages are not the same. The first step is to have a professional assess how much damage there actually is.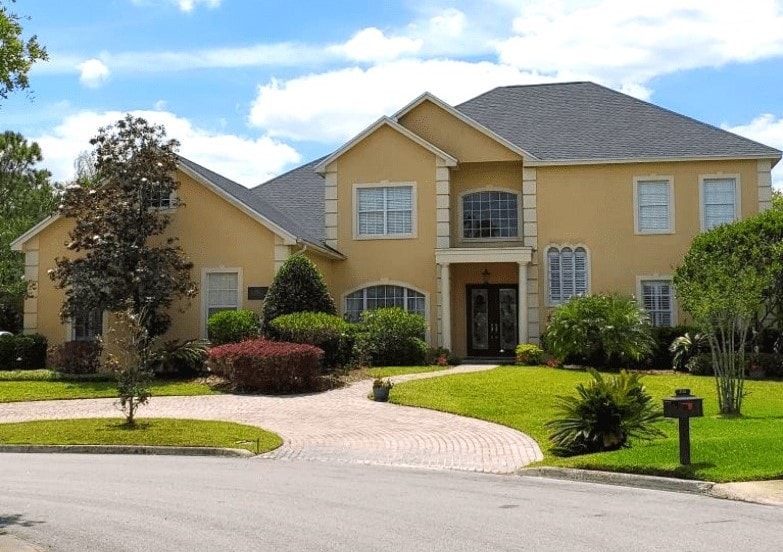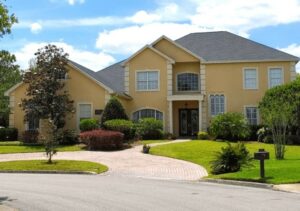 Common roof damages include moisture damage, cracks, broken shingles, worn-out roofing material, etc. When the damage is caused due to the passing of moisture beyond the shingles, it can lead to a number of issues such as cracks, decay, rots, etc. In many cases, cracks in a roof appear because the roof was not properly installed in the first place. The damage to your roof can either be aesthetic or structural. Let the contractor conduct a thorough inspection and explain to you the present condition of your roof. Once you are aware of the type and expanse of damage, you'll be in a better position to make the right decision.
When deciding between roof repair and reroofing or roof replacement, there are two things that make a big difference – the age of your roof and the roofing material that was used. So, the technician will need to know how long back your roof was installed. If the condition of your roof has deteriorated too much, the problem will not go away even after getting multiple repairs.
Going the Repair Route
Roofs can suffer damage from high winds. These damages can range from just a few broken shingles to a much larger affected area. If it is only a couple of damaged shingles, the repair can be quick and easy – particularly if you have kept some spare shingles around.
If you don't have matching shingles, you should try to get some that have a resemblance to the existing ones. Even if the new shingles are not a good match, they will at least prevent your roof from further damage. This patch job will also increase the longevity of your roof. This kind of repair is not going to cost you much. But again, this is in the case of asphalt shingles roofing.
A roof repair works well when the extent of damage is minor to moderate. Damaged shingles can be easily replaced with new, matching shingles. In the case of other roofing materials such as metal panels, getting replaced the damaged panels with new ones can be expensive. If the damage is moderate or confined to a particular area of the roof, reroofing or partial roof replacement can be a viable option. Technicians use the latest techniques to do an excellent job of repairing a specific area of the roof while making the repair almost unnoticeable.
Getting or Installing a New Roof
Is your roof showing signs of wear? If the damage covers a large part of your roof or the condition of your roof has deteriorated over time, it is always the best option to get a new roof. While a new roof may sound expensive, a complete roof replacement can save you lots of money in the long term.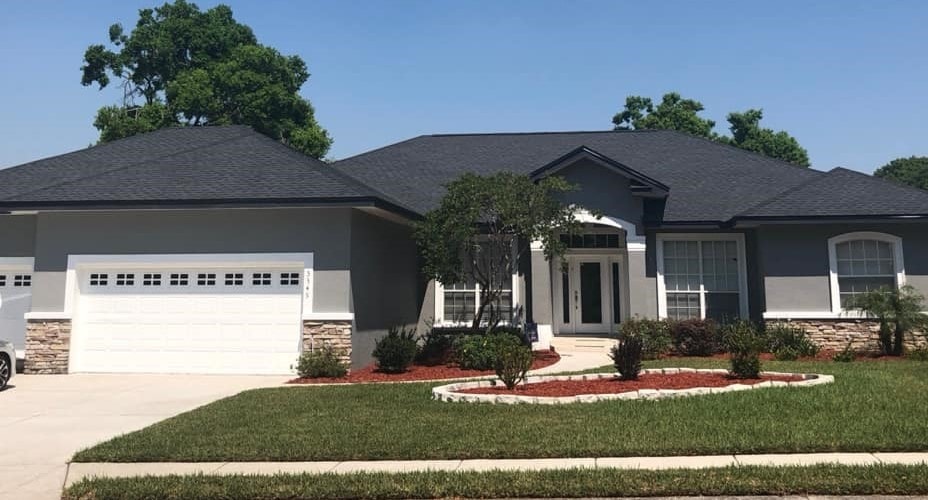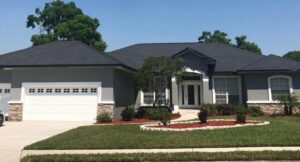 If you have an asphalt roof, you can get the damages repaired over and over again. But it is also a known fact that asphalt shingles roofing is less durable than many other roofing materials out there. The biggest plus point with an asphalt roof is that it is affordable to install a new roof. While the repairs are cheap, getting a new asphalt roof is not very expensive either.
Whether you should go for a roof replacement depends on multiple factors including the extent of damage, the age of installation, the climatic conditions in your area, etc. You need to consider all these factors as well as some obvious benefits of getting a new roof. Full roof replacement or installing a new roof means you'll get an opportunity to remodel the outward appearance of your house. You can choose the look and design of your choice and enhance the overall aesthetic appeal of your house. Replacing your old roof with a new one also allows you to choose a roofing material that is more energy-efficient. The roofing technology continues to improve and you can always find a better option than last time.
Most of all, complete roof replacement will bring you a greater sense of security for your family and loved ones. Having a new roof gives you peace of mind knowing you are well-protected even in windy weather.
What is the Cost of a New Roof?
The cost of roof replacement includes the cost of material as well as installation charges. The price of a new roof can be as low as $1,500 or it can range between $5,200 and $10,000. How much a new roof is going to cost actually depends on what your specific roofing needs are.
The price of a new roof varies depending on the:
Slope or roof
The complexity of the installation
Roofing underlayment
Ventilation installation
Labor costs
Overhead costs
Profit
A roof is a valuable investment and you'll never want to replace your new roof with another in a couple of years. Therefore, you should first know what exactly you are looking for and then choose the best from the many available options. If you choose the right option, you can live in peace for decades as well as end up saving a good amount of money in the long term.
Seek help from a reputed and experienced residential roofing company in & near Lakeland for the best roofing advice. Professionals will help you make the right decision and offer you a roof replacement estimate too.
Talk to a Roofing Professional
Do you have a shingle roof, metal roof, or flat roof? If your roof has suffered damages due to harsh weather conditions or old age, you should consult with an expert roofing technician as quickly as possible.
If you reside in Lakeland, Winter Haven, Plant City, Brandon, or its surrounding areas, feel free to reach out to Residential Roofing Depot and talk to one of our experts to discuss your roofing needs. We'll conduct an inspection of your roof and advise you on the best options to go for. We'll equip you with some practical tips on how to prolong the life of your roof as well as offer you an unbiased opinion as to whether a roof repair or a roof replacement will serve your needs best.
Give our office a quick call for expert roofing advice and a roof replacement estimate from certified roofers.