A roof replacement is a major investment, and there can be surprises lurking around the corner that add to the cost and time required to complete the project.
At Stronghold Roofing, we want our customers to feel secure that the amount they budget for a roof replacement won't change after the work begins. That's why we're proud to note our commitment to sticking to our estimate, with no surprises or hidden fees.
With other roofing companies, homeowners might be in store for some unexpected (and unpleasant) surprises.
Unexpected Surprises During a Roof Replacement
While every project is different, here are some of the most common unexpected surprises that roofers come across.
Rotten Underlayment
The underlayment is a crucial component of your roofing system, serving as a secondary barrier against weather elements. It is typically a water-resistant or waterproof material installed directly onto your roof deck under the roofing material. This layer adds an extra level of protection against rain, snow, and wind, ensuring that even if water seeps past the shingles, your home is still protected.
However, the underlayment can become rotten over time due to a host of factors such as aging, inadequate ventilation, and consistent exposure to harsh weather conditions. This can lead to a compromised roofing system, even if the exterior roofing material appears to be in good shape.
Having a rotten underlayment can spell trouble for homeowners. A compromised underlayment can lead to water seepage into the house, causing further damage to the internal structures and potential growth of mold or mildew. This is why during a roof replacement, it is essential to inspect and replace any damaged underlayment to ensure the longevity and integrity of the new roof.
Thin Decking
Decking, also known as sheathing, is the layer of boards or plywood that are attached directly to the rafters, forming the base on which shingles and underlayment are installed. Over time, these boards can become thin and weak due to age, wear, and exposure to the elements. Thin or deteriorated decking is one of the common surprises discovered during a roof replacement.
If the decking is thin or deteriorated, the integrity of the entire roofing system is compromised. Decking serves as the foundation for your roof's structure, and any weaknesses can lead to sagging or even collapse under heavy loads, such as a heavy snowfall or during the installation of new roofing materials. This can not only add unexpected costs to your roof replacement project but also extend the timeline for completion.
When a roofing company discovers thin or deteriorated decking during a roof replacement, it's necessary to replace those sections to ensure the robustness and long-term durability of the new roof. This can increase the cost of your project, but it is an investment in the longevity of your home's structure and your peace of mind.
Storm Damage
Storms can wreak havoc on your roofing system, causing unexpected damage that may not be immediately visible. Torrential rain can lead to water penetration, while high winds can rip off shingles or cause branches and debris to impact the roof, leading to potential cracks or holes. Additionally, hail can cause dents or punctures in your roofing material, compromising its structural integrity.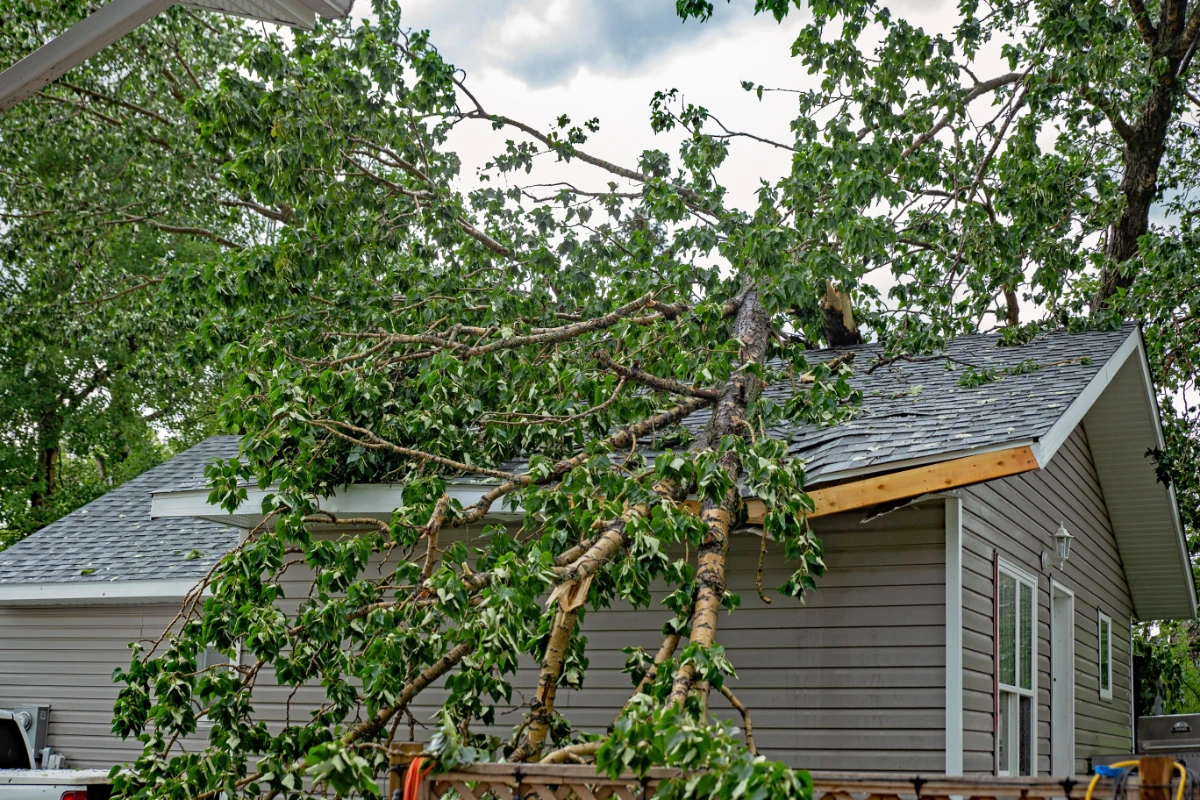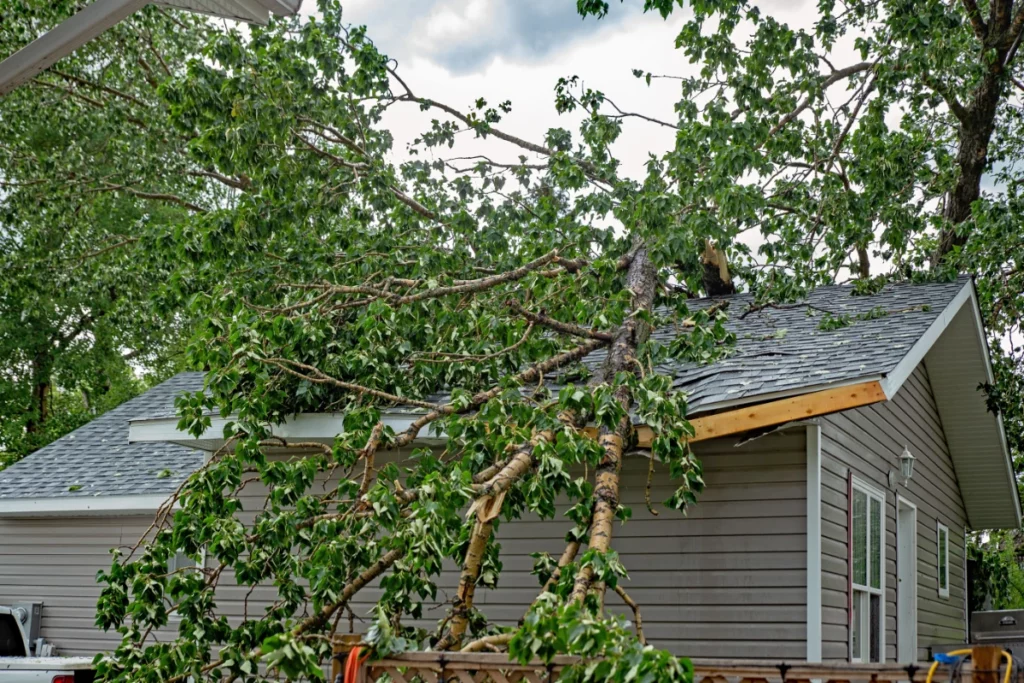 Often, the extent of storm damage isn't fully understood until a roof replacement begins. For instance, water might have seeped into the decking, causing rot that wasn't visible from the exterior. Or high winds might have loosened shingles over time, allowing water and pests to infiltrate and cause further damage beneath the surface.
Storm damage, while sometimes covered by homeowners insurance, can add complexity to a roof replacement project. It necessitates a thorough inspection and potentially significant repairs or replacement of damaged sections. While this can increase the initial cost of roof replacement, addressing storm damage is vital to ensure the durability and safety of your new roof, preventing future repairs or premature roof failure.
Inadequate Ventilation
Proper ventilation is critical for maintaining the health of your roof and the overall energy efficiency of your home. A well-ventilated attic space can help keep your roof cool in the summer, preventing heat build up and prolonging the lifespan of your roofing materials. Conversely, in the winter, a well-ventilated attic can help prevent condensation from forming, which can lead to mold growth and wood rot.
Inadequate ventilation can often be overlooked until a roof replacement is underway. If your attic does not have sufficient ventilation, the heat and moisture build-up can damage your roof from the inside out. This can result in prematurely aged roofing materials, warped or cracked decking, and condensation that can lead to mold and mildew.
Addressing inadequate ventilation during a roof replacement can add to the overall cost. This might involve installing new vents, fans, or even redesigning the entire ventilation system. However, improving attic ventilation is a worthwhile investment. It not only protects your new roof and prolongs its lifespan but also improves the energy efficiency of your home, potentially saving you money on heating and cooling costs in the long run.
Hiring a Roofing Contractor for Roof Replacement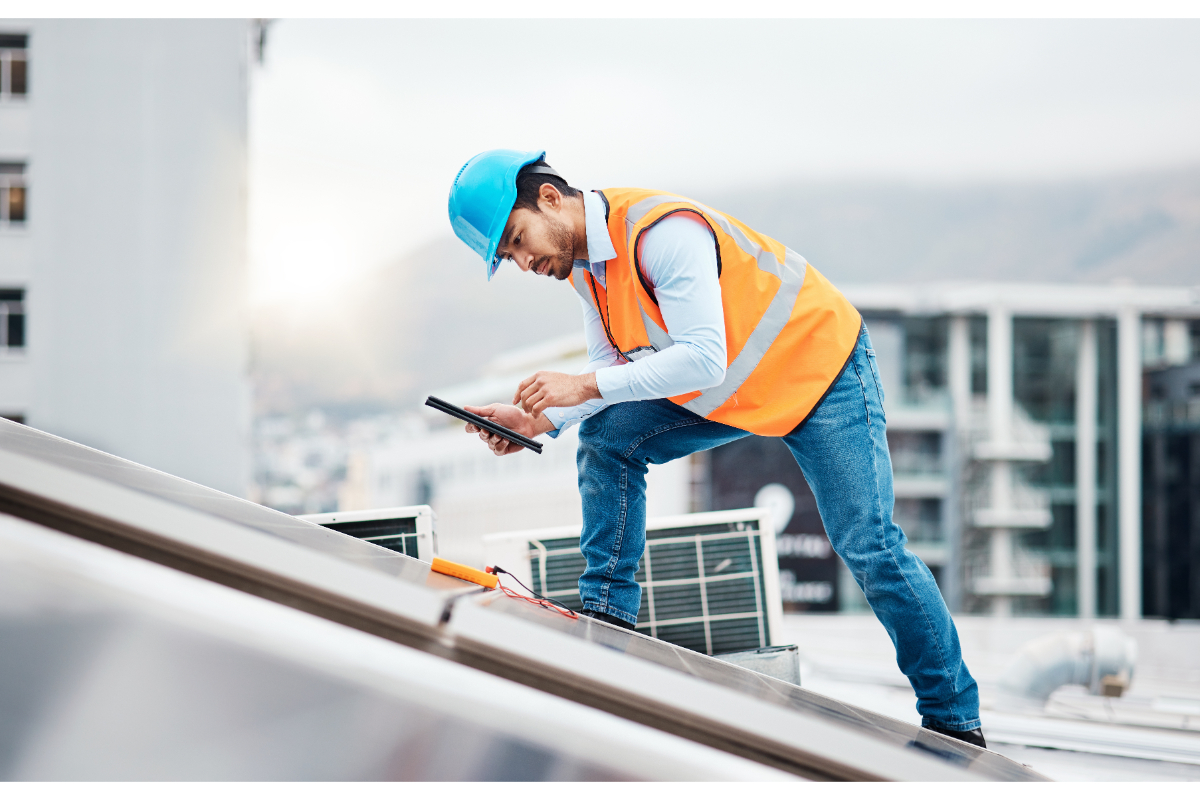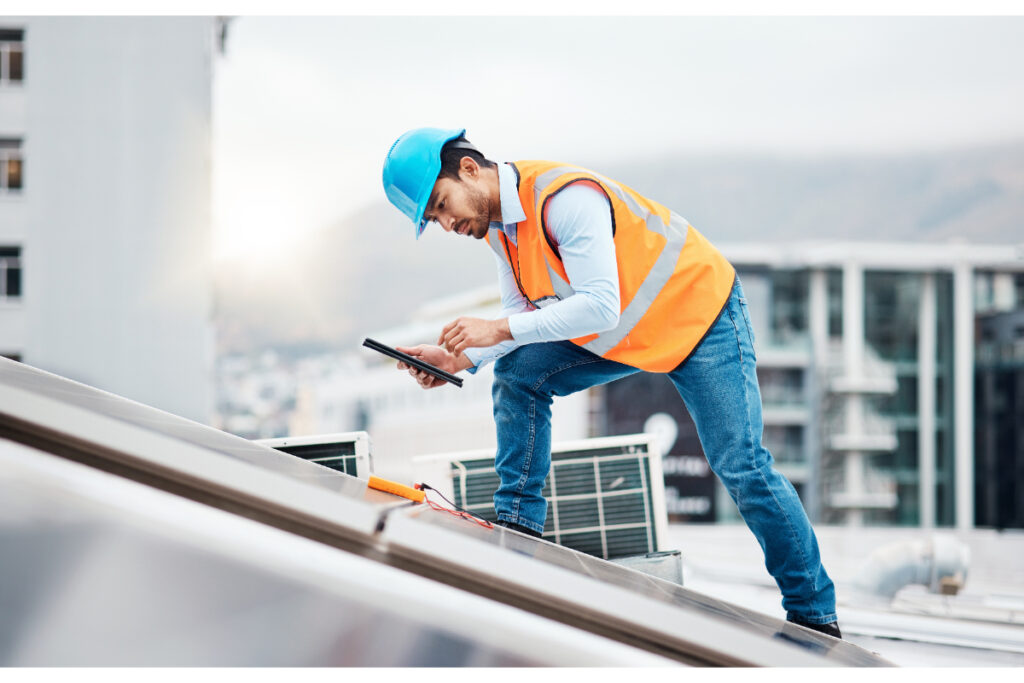 When faced with the need for a roof replacement, hiring a reputable and experienced roofing contractor is essential. A professional contractor will not only bring expertise to the job, ensuring a quality installation, but they can also help navigate any unexpected surprises that may arise during the project.
Choosing the right contractor involves diligent research. Consider their experience in the industry, the quality of their previous work, and their reputation among past clients. Additionally, make sure they are licensed, insured, and provide a comprehensive warranty on their workmanship and materials.
A roofing contractor should be transparent about potential challenges and costs associated with roof replacement. They should provide a detailed estimate, outlining not only the cost of materials and labor but also contingencies for any surprises that may arise during the project. Ensuring you have a competent contractor by your side can make the process of roof replacement less daunting, helping you safeguard your investment in your home.
Conclusion
The roof replacement cost is generally a sizeable investment for homeowners. It's important to hire a roofing company like Stronghold Roofing & Solar that honors its estimate – or to set aside a substantial sum of money to pay for any unexpected surprises that crop up after the project is underway.
When you need roofing services, contact the best roofing company in Florida – Stronghold Roofing.
FAQs – Unexpected Surprises in Roof Replacement
Why is it important to hire a reputable and experienced roofing contractor for a roof replacement?
A professional contractor brings expertise to the job, ensures a quality installation, and can help navigate unexpected surprises. They can provide a detailed estimate, including contingencies for surprises that may arise during the project.
How can a roofing contractor help in dealing with my homeowner's insurance during a roof replacement?
A roofing contractor can assist in assessing the extent of storm damage and provide detailed estimates and documentation required for insurance claims.
What should I consider when choosing a roofing contractor for my roof replacement?
Consider the contractor's experience, quality of previous work, and reputation among past clients. Ensure they are licensed, insured, and provide a comprehensive warranty on their workmanship and materials.