When your home or business needs a roof replacement or roof repair, you may wonder who to call. Should you look at roofing contractors? Would a general contractor be a good choice? What about a handyman?
Because your roof is so important, it is always wise to get a roof inspection first to determine the specific problems and identify the proper solutions for your situation. A roofer contractor who is experienced in residential roofing or commercial roofing will sometimes do an inspection for free or at low cost. That inspection can be the starting point for making a decision about who to hire for the necessary work.
The First Step – Roof Inspection
The first step in assessing what kind of roof repairs or replacement you need is understanding exactly what is wrong. Is there a leak confined to one specific area? Are the shingles or other roofing materials deteriorating from age or environmental conditions? Has there been damage from a storm or other weather event?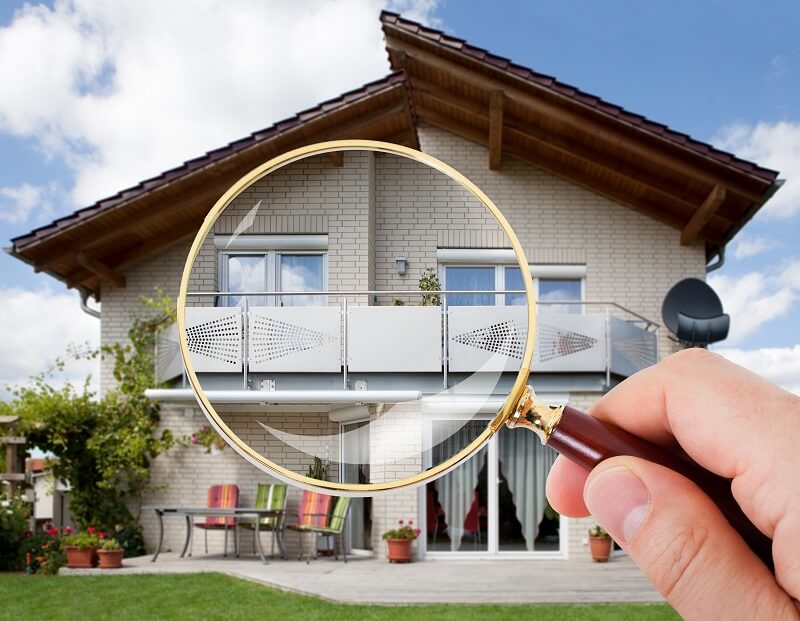 A roofing professional will evaluate specific areas depending upon the type of roof you have. For example, if your roof is made of asphalt shingles, the inspector will look for:
Water damage, which can be caused by clogged gutters, damaged shingles, or faulty installation
Unusual wear and tear
Structural issues, like sagging or bowing
Clogged gutters indicating that the shingle granules are wearing off, which is a sign of age and a precursor to a roof replacement
Mold growing in areas like the chimney and attic insulation
Missing or damaged shingles, algae growth, and rotting
Storm damage that can sometimes be invisible until it has caused more serious issues
Quality of workmanship and materials used
Routine inspections are recommended for any residential or commercial roof, but assessments when there are issues are of extra importance. Roofs are a significant investment, and you want to always ensure that any work done is addressing the issues at hand.
You should also always consider having a roof inspection when purchasing a new home.
General Contractors
General contractors have experience in all aspects of homes or commercial buildings. Good general contractors are knowledgeable and skilled in many areas, but they are not specialists in roofing. For that reason, some states, counties, and municipalities require that roofing work must be performed by a licensed roofing professional.
According to the Florida Building Commission, "At a minimum, roofing work in Florida requires a competency license under chapter 489, Florida Statutes (this is not a local "occupational license"). Generally, a roofing license is required. Under limited circumstances, roofing may be performed by a general, building, or residential contractor (specifically: installation, or repair made under warranty, of wood shingles, wood shakes, or asphalt or fiberglass shingle roofing materials on a new building of his or her own construction—this does not include re-roofing). The key is to make sure the contractor is qualified to do roofing and the specific type of roofing for your house."
From the homeowner's standpoint, it may be tempting to ignore the state's license requirement, especially if a contractor seems more affordable than a roofing contractor. However, you should note that hiring a contractor who does not have an appropriate and current license can lead to roof problems down the road, can invalidate your homeowners insurance coverage for roof damage, and could subject you to criminal penalties.
Because of the licensing requirements and the specific knowledge required to do roofing work, general contractors often subcontract roof repairs or roof replacement. This might lead to higher costs, since both the general contractor and the subcontractor will get paid.
Handyman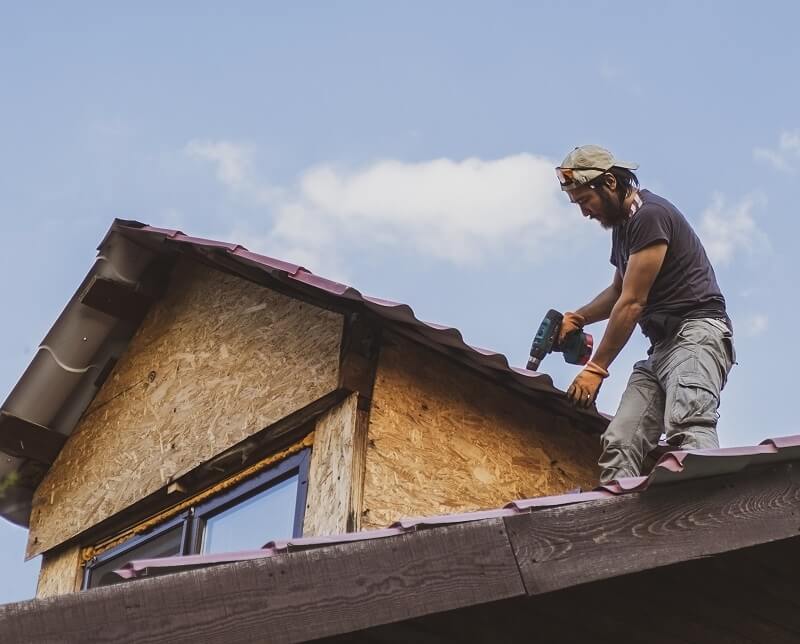 Generally less expensive than either a general contractor or a roofing contractor, a handyman might be a tempting option for homeowners looking to keep costs to a minimum. While a jack of all trades handyman might be able to fix some smaller roof issues such as replacing a few damaged shingles, clearing out gutters, or making small repairs to flashing, larger roof jobs like major repair or a full roof replacement should be done by registered and licensed roofing professionals.
Roofing Contractors
While roofing contractors may not have the broad knowledge of all aspects of homes or buildings that general contractors typically possess, they do have something very important when it comes to your roof – very specific knowledge about roofs and roofing materials.
Roofing contractors have experience, tools, and roofing technicians dedicated to the job of repairing and installing roofs.
In addition, in the state of Florida, roofing contractors must have a license issued by the Florida Construction Industry Licensing Board.
According to the Florida Roofing and Sheet Metal Contractors Association, Inc., there are two types of roofing contractors:
Registered roofing contractors
They are licensed to operate a roofing business only in the specific area where the business is located. The county, city, or municipality set the licensing requirements. The contractor must pass an examination and prove that they have the required workers' compensation and liability insurance to obtain the license.
Certified roofing contractors
They must take a comprehensive two-day examination, demonstrate that they have specific roofing experience and training, and prove that they carry workers' compensation and liability insurance. Certified roofing contractors can do roof work anywhere in the state of Florida.
Some professional roofing contractors specialize in a specific type of roof (e.g., metal roofing installation or tile roof repair), while others offer a broader range of services. Because different roofing materials and styles of roofs require different skills and tools, it is a good idea to find someone with experience that aligns with your specific needs if possible.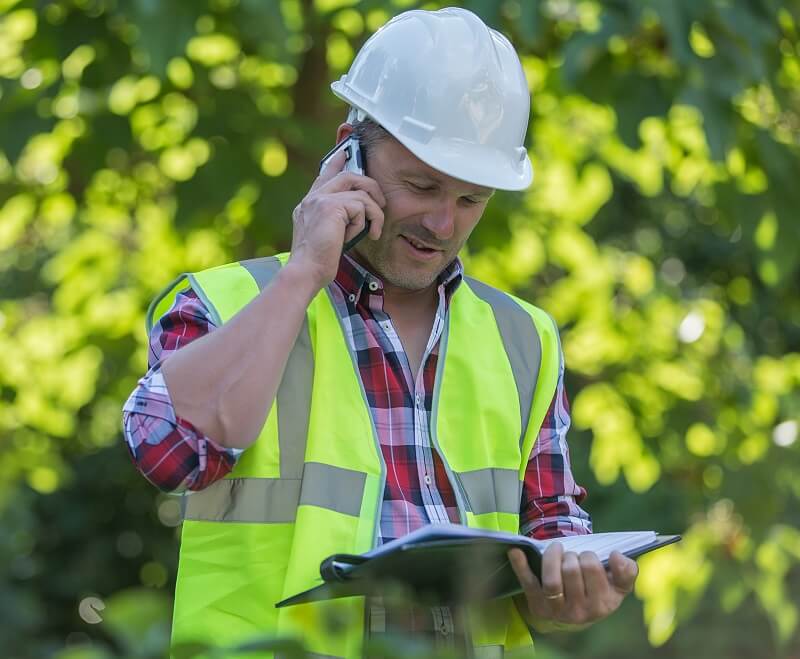 Finding a Roofing Contractor
When you need roofing services, it always pays to start with referrals from family, friends, and neighbors when possible. Try to get recommendations from people who have needed similar work to what you are facing. For instance, if you have metal roofing, try to find a referral from someone who has used metal roofers. The same holds true for shingle roofing, mobile home roofing, flat roofing, or any other roofing type.
Whether you are able to get referrals or not, do some research about the roofing contractors online. See if there are legitimate complaints about the roofing companies you are considering – or if they have gotten glowing reviews from their work with past customers. While not everything online is truthful or completely accurate, a company that has many positive reviews is probably a safer bet, even if there are a few customers who express issues.
Getting several estimates for any roofing work that you need to have completed can help ensure that you will get what you need at the best price. Get estimates for the suggested roof work in writing, and be sure that the estimates specify exactly what you can expect. Compare estimates for not just price, but also the materials, warranties, timelines, and payment expectations.
When you have narrowed the choice down, check out these tips from floridaroof for hiring a state-licensed contractor. These include:
Get their state-issued license and verify it with the Department of Business and Professional Regulation (DBPR).
Be aware that an occupational license does not qualify an individual to act as a contractor.
Being registered as a corporation (inc., or LLC) does not qualify an individual to act as a contractor.
Get written estimates from several contractors that specify the work to be done, the materials that will be used, the anticipated completion date, and the total cost.
Make sure that the contractor has workers' compensation and general liability insurance.
The contractor should apply for any permits required; the homeowner should never obtain a permit for the contractor.
Get a lien waiver from the contractor upon making the final payment for the project.
Five (Plus One) Reasons to Hire a Roofing Contractor
Here are some of the most important reasons that you should consider hiring a roofing contractor when you need roofing work done at your home or business:
Roofing contractors are licensed and insured. (Hiring an unlicensed contractor in the state of Florida can affect your homeowners insurance and could result in criminal penalties.)
Roofing can be dangerous; professionals have the equipment and the know-how to ensure that everyone stays safe on the job.
Professional roofers have the experience to get the job done quickly and correctly.
A professional roofing contractor uses quality materials with good warranties.
Professional roofers may also provide workmanship warranties in addition to the materials' warranties.
The most important reason to hire a professional roofing contractor is simply having the peace of mind that your roof will continue to protect you, your family, and your home.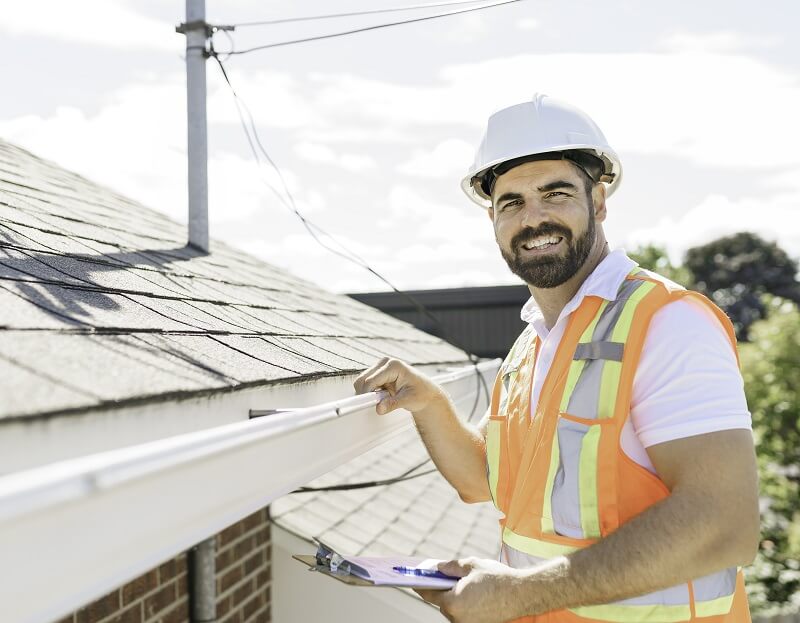 The Best Roofing Company in and Near Lakeland
Residential Roofing Depot is the choice for quality roofing services in Lakeland, Winter Haven, Plant City, and throughout the rest of Polk County and Central Florida. We offer the best in professionalism, communication and quality with competitive pricing and a range of roofing options.
Our founders are lifelong residents of Polk County, committed to bringing the best in residential roofing to Central Florida. With experience not only in roofing, but also in finance, insurance, real estate, and home improvement, they know how to help you through the entire contracting process. They personally guarantee that they will do everything possible to provide the best service, transparent pricing, and the quality workmanship you deserve.
Residential Roofing Depot's services include roof inspections, repairs, replacements, new construction roofing, and mobile home roofing. We have experience working on both residential roofs and commercial roofs.
We have a full range of roofing options to meet your needs and your budget:
Shingle roofing – available in a wide variety of colors and designs
Metal roofing – an attractive options that comes in various texture and color options
Tile roofing – available in clay or concrete, and available in multiple colors and profiles
Flat roofing – can be a stylish option that complements the architecture of some residential homes
We offer roof financing options that allow you to pay for your roofing project with predictable monthly payments. Our experienced and knowledgeable roofing experts can work directly with your homeowners insurance company to ensure that any insurance claims are filed correctly and in a timely fashion.