There are many factors to consider when choosing a roofing material for your home. One of the most important ones, especially in certain parts of the country, is fire resistance.
According to the National Fire Protection Association, there are about 360,000 residential fires in the United States each year. That is nearly 1,000 fires per day! The risk of having fire damage your home has increased in recent years due to several factors:
Wildfires in certain parts of the country have grown more frequent and more dangerous, as homes in fire-stricken areas can sometimes not be saved due to the intensity of the fires.
The increase in synthetic materials used in furniture and construction.
However, the main causes of house fires have remained consistent over the years – cooking, heating equipment, faulty wiring, smoking, and candles. According to the National Fire Protection Association, there are also seasonal risks, including fireworks, grilling, Halloween, lighting, and outdoor entertaining.
Obviously, being cautious and taking steps to avoid having a fire in your home is vital. It is also important to choose a roofing material that is resistant to fire when doing a roof replacement or new roof installation.
Best Fire-Resistant Roofing Material
No roofing material is completely impervious to fire damage. Even if fire resistant roof tiles do not catch fire, they may melt or become distorted from the heat. In some cases, roofs can be damaged not by the fire itself but by the efforts to mitigate it.
However, some roofing materials are more resistant to fire than others. These classes are determined by the American Society for Testing and Materials (ASTM), using a test called the Standard Test Method E-108.
The fire-rating test evaluates flame spread over the roof covering, how easily fire can penetrate into the attic or ceiling, and how much potential there is for ember generation.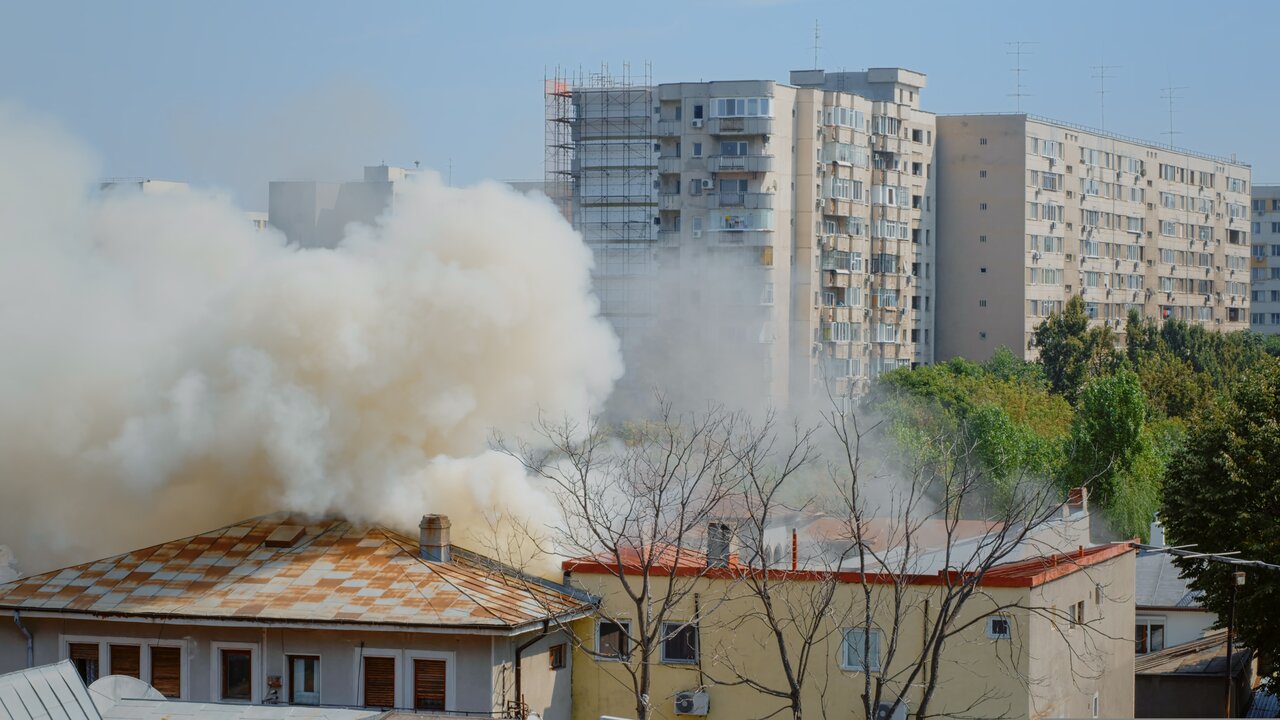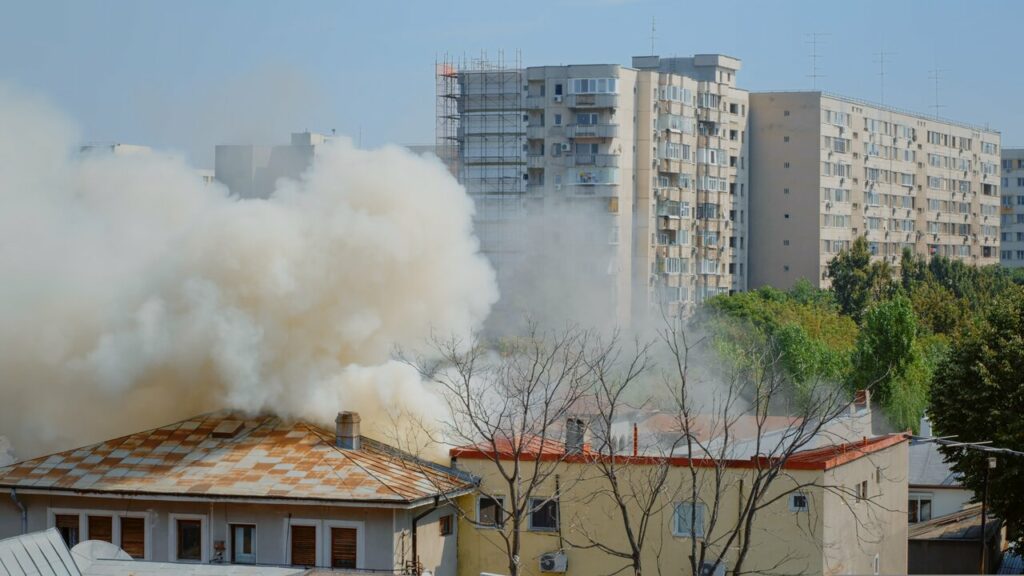 Classes of Fire Resistance
There are four classes of fire-resistance for roofing.
Class A
This is the highest class of fire resistance and means the material has been tested and proven to resist fire from spreading. In order to be classified as Class A, a material must have a flame spread index of 25 or less when tested in accordance with ASTM E 84, UL Standard 79.
To earn a Class A rating, the roofing material must meet certain conditions:
The maximum flame spread must be less than 6 feet.
It must be able to withstand a 12″ x 12″ burning brand weighing 2000 grams.
It must be able to resist having a gas flame turned on and off 15 times.
Last at least 2 hours before ignition.
A Class A rating can be based on just the roof covering material. This is called a stand-alone Class A covering. It can also be based on the use of an underlying material that offers fire resistance; this is known as Class A by assembly.
Assembly-rated Class A roofing materials meet the standards when combined with other materials, such as specific types of roll roofing.
The main types of Class A materials include asphalt, fiberglass, slate, clay tile, and metal roofs.
Class B
Class B materials have a moderate level of fire resistance and have been shown to slow the spread of fire. Class B roofing materials have a flame spread index between 26 and 75.
Class B-rated roofing material meets the following requirements:
The maximum flame spread must be less than 8 feet.
It must be able to withstand a 6″ x 6″ burning brand weighing 500 grams.
It must be able to resist 8 cycles of a gas flame being turned on and off.
Lasts at least 1 hour before it ignites.
The most common types of Class-B rated roofing materials are pressure treated shakes and shingles.
Class C
Class C materials have a limited fire-resistance, with a flame spread index of 76 or more.
C-rated roofing material is not recommended, as it meets only the following requirements:
The maximum flame spread could be as much as 13 feet.
It must be able to withstand a 1.5″ x 1.5″ burning brand weighing 1/4 gram.
It resists 3 cycles of a gas flame being turned on and off.
It might last only 20 minutes before it ignites.
Class C roofing materials include wood shakes and shingles, plywood, and particle board.
Class D or Unrated
This is the lowest class of fire resistance. Class D materials include thatch, straw, and some metal roofs. Since these offer virtually no resistance to fire (and some are extremely combustible), unrated roofing materials are never recommended.
Making Your Roof Fire Resistant
In addition to selecting fire-resistant roofing materials, there are several things homeowners can do to make sure their roof is resistant to fire:
Have your roof inspected regularly by a professional roofing company who will be able to identify potential fire hazards and recommend options for resolving them.
Make sure there are no loose or missing shingles, as these can be easily ignited by flying embers.
If you live in an area prone to wildfires, choose a type of roof that offers maximum fire resistance properties. The added cost can be well worth the peace of mind knowing that your home's roof is as fire-resistant as possible.
Consider installing a roof sprinkler system if your home could be at risk from wildfires. These sprinkler systems wet the roof, gutters, decks, trees, and other vegetation nearby to help keep your roof cool and wet in the event of a fire.
Doing Your Part to Prevent Wildfires
Wildfires present a serious risk to property, including homes and businesses, in some parts of the country. While it is impossible for individual homeowners to prevent all wildfires, it is important to take whatever measures you can to maximize your level of safety.
Here are a few tips for how homeowners can do their part to prevent wildfires:

Clear away any dead leaves, branches, and other debris from your roof and gutters.
Keep your lawn well-watered and free of dead vegetation.
Trim back any trees or shrubs that are close to your home.
Because wildfires are unpredictable and can start, change direction, or intensify quickly, it is important to keep your home safe at all times. Waiting for a nearby fire to put your home in danger is a risk not worth taking.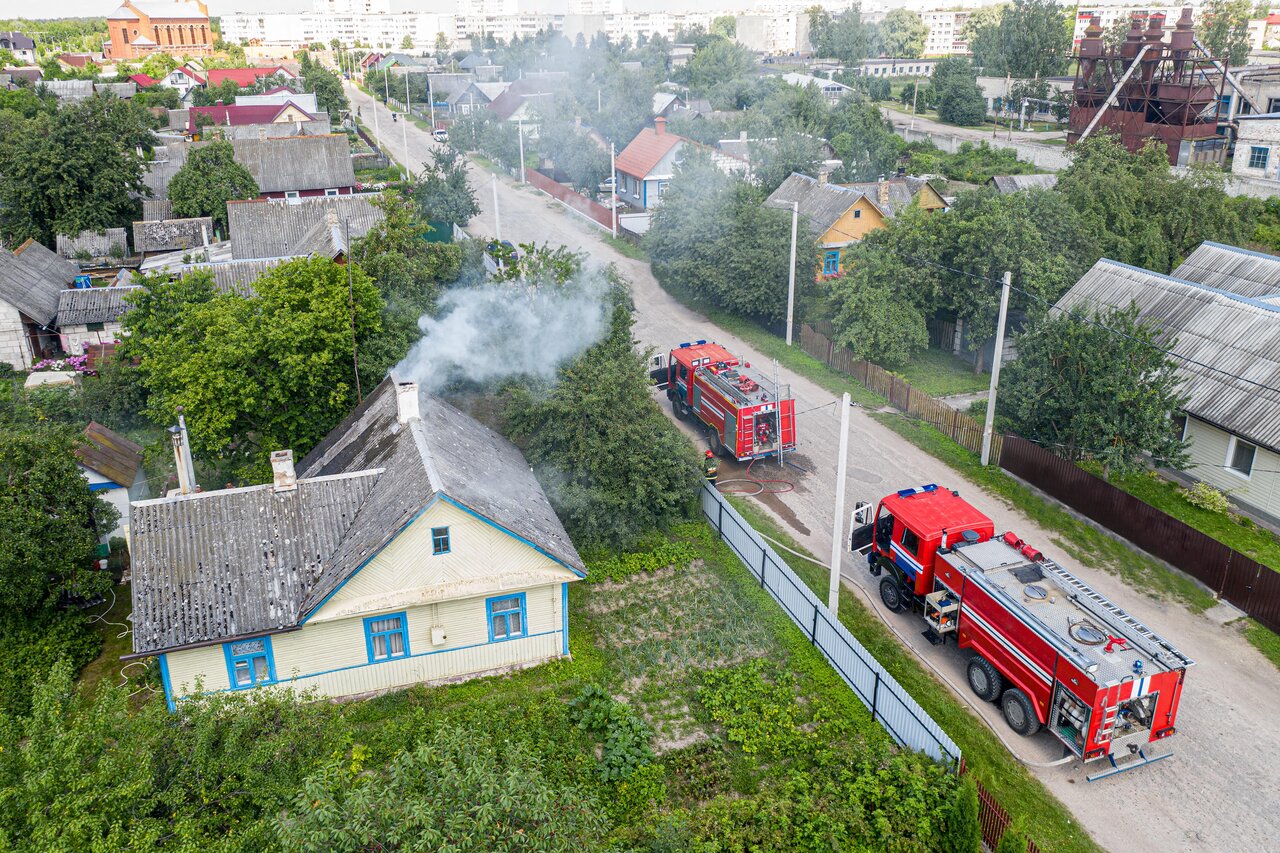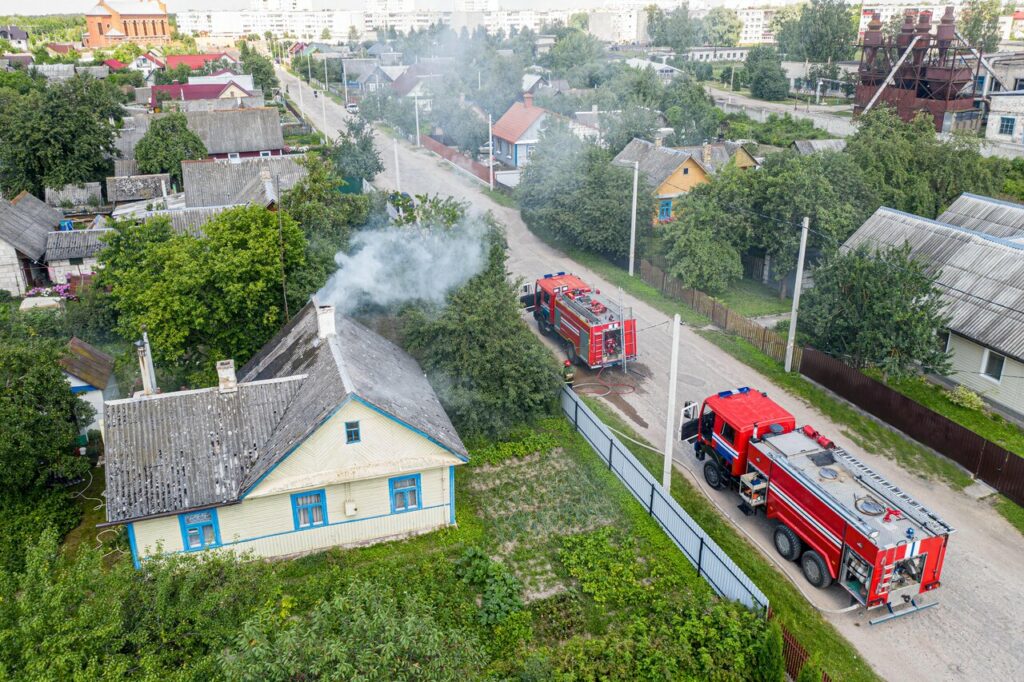 What to Do If Your Roof Is Damaged by Fire
If you are unfortunate enough to have your roof damaged by fire, the first things you should do are to call a reputable roofing contractor and your homeowner's insurance company.
Many homeowner's policies will cover fire damage, but it will generally depend on the cause of the fire. If the fire was caused by something outside of your control, like a lightning strike or other force of nature, then your insurance would likely cover the damage. However, if the fire was a result of negligence or if you started the fire, it may not be covered.
Once you have contacted your homeowner's insurance company, they will send out an adjuster to assess the damage and determine what needs to be repaired or replaced.
You will then need to find a reputable roofing contractor to do the repairs. Your insurance company may recommend a contractor, but feel free to ask if your policy permits you to choose your own. That way, you have more control and can find the roofer that you feel confident will meet your needs.
Make sure to get several estimates and check references before hiring anyone. It is also a good idea to ask if the contractor has experience working with your type of roof, as some materials require special care and knowledge to repair properly.
Once the repairs are made, you will need to have your roof inspected by a certified roofing professional to make sure it is up to code and safe.
Taking steps to prevent fire damage to your home is always the best course of action, but knowing what to do if your home is damaged by fire can help you get your life back to normal as quickly as possible.
Heat Damage to Roofs
A different but related issue for roofs is heat damage, which can be caused not only by fires but also by excessive heat.
One of the most common problems that can occur during a heat wave is damage to roofs. The intense heat can cause asphalt shingles to soften and break down, which can lead to leaks and other serious problems. If you notice any signs of damage to your roof, it is important to have it repaired as soon as possible to avoid further damage.
If you live in an area that is prone to heat waves, it is a good idea to have your roof inspected regularly by a professional. This will help ensure that any problems are caught early and repaired before they become too severe. Heat damage to roofs may be covered by homeowner's insurance, so be sure to check with your provider to see if you have coverage.
If you do have heat damage to your roof, the first step is to assess the extent of the damage. If it is minor, you may be able to repair it yourself with some basic tools and materials. However, there are a few caveats:
If the damage is more severe, you will need to hire a professional to replace the damaged shingles or even the entire roof.
Doing roof repairs yourself can void warranties on workmanship or materials.
Once you have determined the extent of the damage, it is important to take action immediately to prevent the problem from getting worse. If you have leaks, make sure to cover them with a tarp or plastic sheeting to prevent water from entering your home. If there is structural damage, such as cracked rafters or damaged trusses, call a professional right away to have them repaired.
Stronghold Roofing & Solar In & Near Lakeland, FL
When you are looking for the best roofing company in Florida, contact Stronghold Roofing and Solar. We are a certified, licensed, and insured roofing contractor offering a full range of solar and roofing services for homeowners and business owners.
Our dedicated team of roofers has experience with all types of roofing materials. We would be happy to work with you to find the best solutions for your specific situation.
Our roofing financing options and assistance with homeowner's insurance claims help to make the process as easy as possible. We are available 24/7 because we understand that roof emergencies can happen at any time.
Contact us at 863-563-3254 today for a free estimate or to inquire about your choices for roof installation, roof maintenance, and solar power options.