Florida's weather conditions are unlike those found throughout most of the rest of the country. Summers are hot and humid, with occasional tropical storms. The winters are milder, but can still see some cold snaps and strong winds. There is also the real possibility of hurricanes or tropical storms, particularly during hurricane season, which lasts from June 1 through November 30 of every year.
Roofing advice in the US often centers around the "typical" home located outside the Sunshine State. While much of that advice is applicable even here, there are some special considerations that homeowners and other property owners should take into consideration.
Preparing Your Florida Home's Roof for Winter
If your home was located in a part of the country that gets inclement winter weather like snow, sleet, or ice, you would probably need to consider doing some things to prepare your roof in advance. Ensuring that there are no leaks, clearing gutters and downspouts, and having a professional roof inspection could all help ensure that your roof remains fully functional throughout the winter months.
In Florida, however, the likelihood of snow and ice building up on your roof is much smaller. In reality, in many areas of Florida, there is virtually no chance of any snow, much less enough to cause worries about how it might affect your home's roof.
However, Florida's winters are not without their perils for roofs. High winds are not uncommon during winter storms, even ones that have not reached tropical storm or hurricane status. For this reason, it is important for Florida homeowners to take steps to prepare their roofs for winter in the Sunshine State:
Make sure that any loose shingles or tiles are replaced or repaired, and have any other recommended roofing services completed.
Trim back any trees or shrubs that may be in danger of falling on your roof during a storm.
If you have gutters and downspouts, be sure that they are clear of debris to prevent water from backing up onto the surface of the roof.
Consider having an inspection from a professional roofing contractor to check for any potential problems.
By taking these steps, you can help ensure that your roof will be able to withstand the winter weather conditions in Florida.
Preparing Your Roof for a Hurricane in Florida
The most potentially serious issue for Florida property owners is the high winds and heavy rains that can accompany tropical storms or hurricanes. Hurricane season in Florida runs from June 1st through November 30th, and although the state has seen a decrease in hurricane activity over the past few years, it is always best to be prepared. One of the best ways to prepare your home for a hurricane is to make sure your roof is in good shape.
Here are a few roofing tips to get you ready for hurricane season:
1. In addition to professional roof inspections, you should inspect your own roof regularly. It is important to inspect your roof at least once a year to ensure that it is in good condition. Look for any signs of wear and tear, such as missing or damaged shingles, and make sure to repair any problems as soon as possible. If you are unable to repair issues yourself, contact professional roofers to take care of the job.
2. Trim trees and shrubs around your home. If you have any trees or shrubs near your home, it is important to trim them back before hurricane season. This will help prevent damage to your roof if they are blown over in a storm.
3. Secure loose objects on your roof. If you have any loose objects on your roof, such as antennas or chimney caps, it is important to secure them before a hurricane. These objects can become projectiles in high winds and cause damage to your roof or even break through it.
4. Cover your windows. Your home can sustain damage from flying debris from your neighbors' roofs, too. Another thing to consider in preparing your home for a hurricane is to cover your windows. You can do this by installing hurricane shutters or bracing them with plywood. This will help protect your windows from flying shingles or other debris.
5. Get a reinforced roof. If you live in an area that is prone to hurricanes, it is a good idea to get a reinforced roof. These roofs are designed to withstand high winds and are much less likely to be damaged in a hurricane.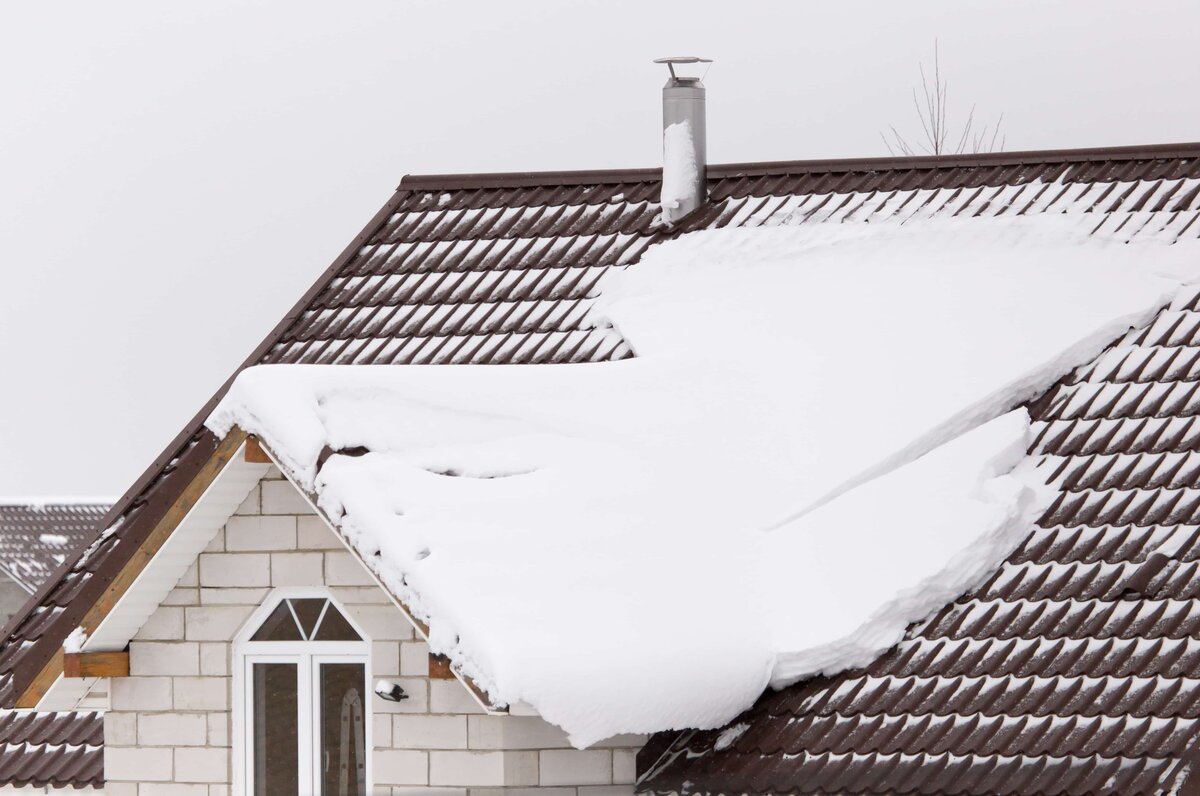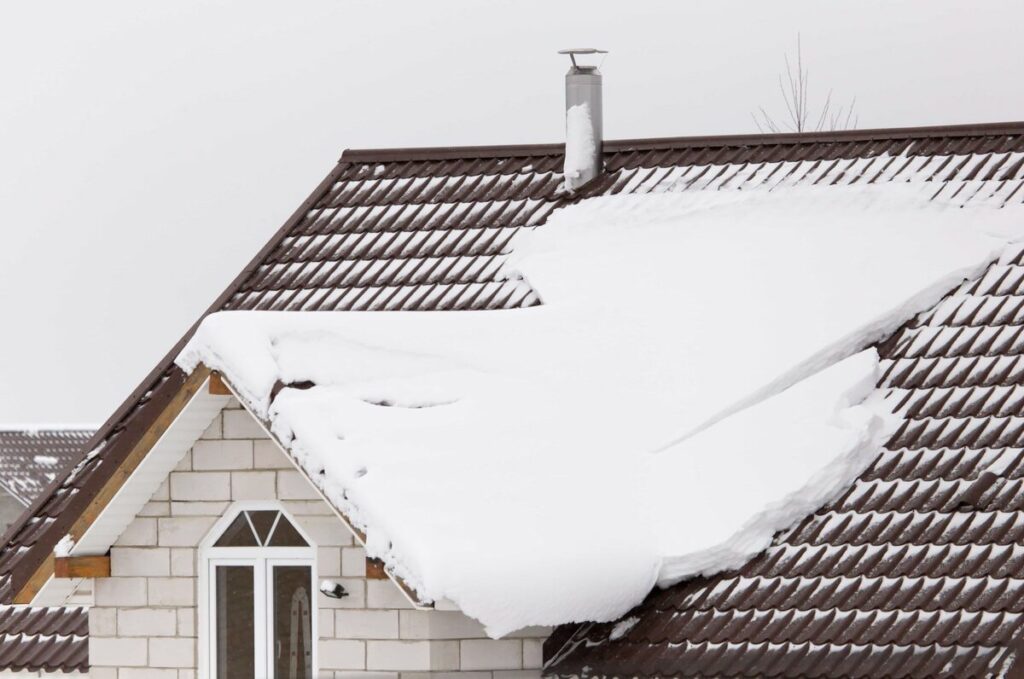 What Type of Roofing Material is Best for Florida?
Given Florida's unique climate, a big part of having a roof that is able to sustain winter weather conditions actually happens when you first build a new home or get a roof replacement – choosing the best roofing materials.
There are a few different types of roofing materials that work well in Florida.
Metal Roofing
Metal roofs are a good option for homeowners in the Sunshine State because they are best at resisting wind damage. Some can even resist winds of up to 160mph.
Metal roofs also have several other advantages:
Newer metal roofs have a protective coating that prevents rust or corrosion. This is especially important in coastal areas, but a positive anywhere in the entire state due to the high humidity.
Metal is not susceptible to damage from bugs.
Metal roofs are durable, long-lasting, and low maintenance. With minimal care, a metal roof can last 50 years or longer.
Metal is recyclable.
Metal roofs are available in a broad range of colors and profiles that can match virtually any home's design aesthetic.
Tile Roofing
Another popular choice is tile roofs because they are also quite durable and can withstand high winds. The most common choices for tile roofing in Florida are clay, ceramic, or concrete.
Clay has been used as a roofing material for centuries because it is made from natural material that is readily available in some regions. Concrete tiles offer a similar design appeal and many of the same benefits as clay, though there are some differences of note. For example, clay tends to be significantly heavier than concrete, which requires a stronger roof structure for support.
Tile roofs can withstand winds of 100 mph or more.
For coastal properties, tile roofs can withstand the salt spray from the ocean or the gulf.
Clay or concrete tile roofs have long life expectancies and require relatively little ongoing maintenance.
Asphalt Shingle Roofing
Asphalt shingles are another commonly used option. In fact, in many parts of Florida they are the most prevalent roofing material for residential properties. This is mainly a result of familiarity and the affordability of some types of asphalt shingles compared with other options.
Asphalt shingles are available in a wide range of grades, from basic, 3-tab shingles to premium architectural styles. The suitability of these options varies and is reflected in the price. Entry-level shingles might last only 15 years and have little ability to withstand Florida's sometimes harsh weather conditions. Premium architectural shingles, however, have greater wind resistance and a longer life expectancy.
Flat Roofing
Flat roofs remain less common on residential properties in Florida, though their use has been growing due, in part, to their ability to withstand high winds. There are both pros and cons to having a flat roof in Florida.
Flat roofs can withstand the high winds that are common in Florida weather. This is not to suggest that they cannot be damaged, but the nature of a flat roof means that the wind can blow across them more easily.
Flat roofs are often more affordable than pitched roofs, and they are easier to maintain.
However, flat roofs tend to collect more dirt and debris, which can be significant in storms with high winds. This can lead to clogging and other problems. It is important to regularly inspect and clean your flat roof to avoid these issues.
If you are thinking of installing a new roof, be sure to work with a roofing company that understands how Florida's weather impacts the durability and longevity of different roofing materials. Saving some money upfront can lead to a higher cost over the lifetime of your home.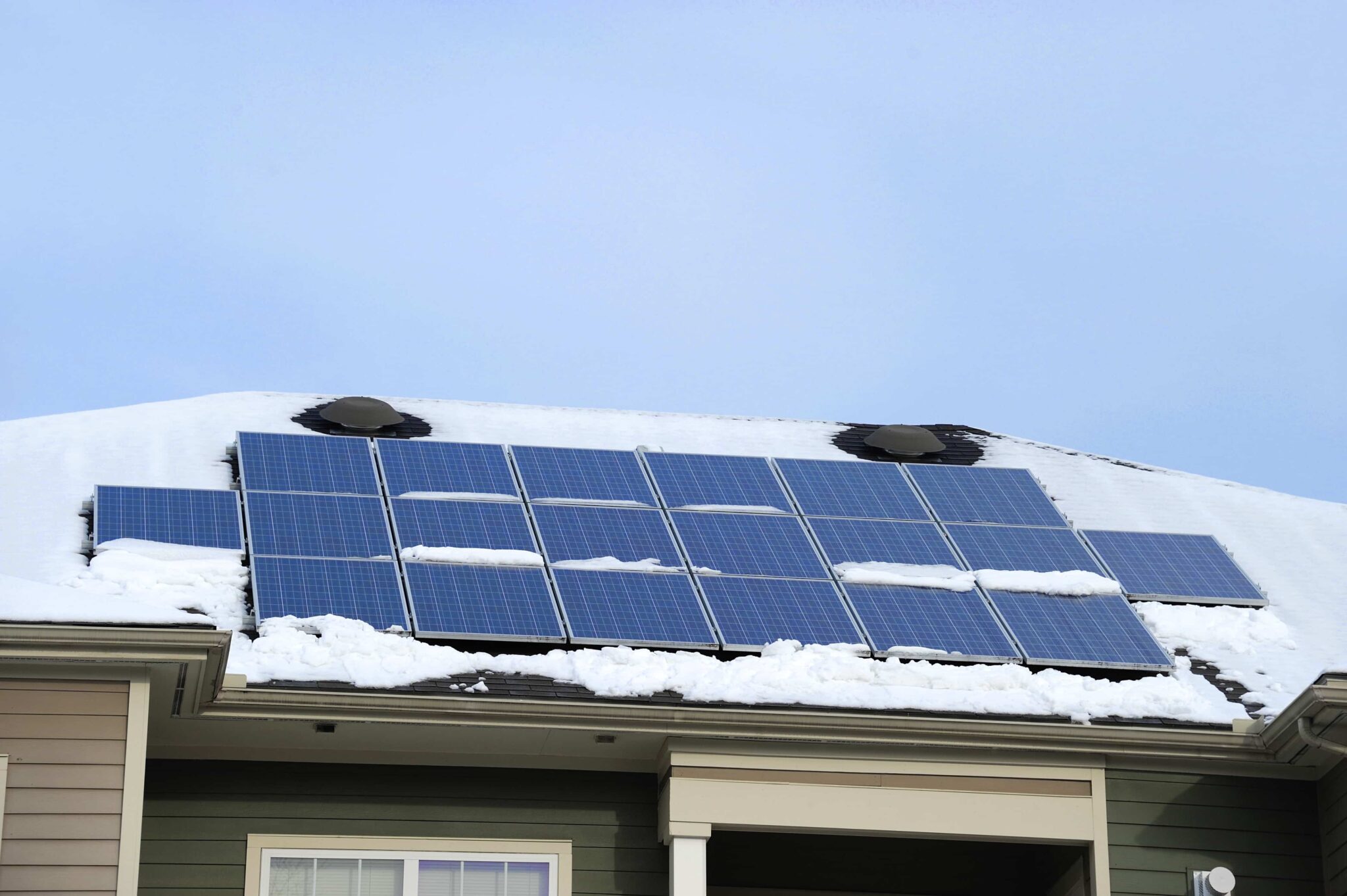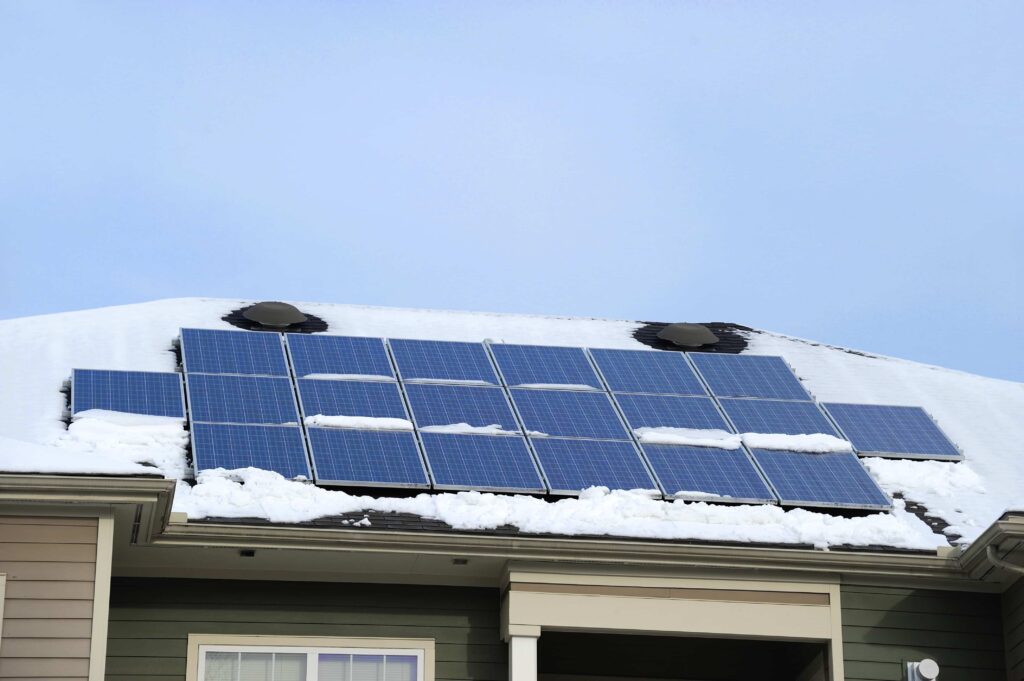 Solar Power and Winter
Homeowners are increasingly turning to eco-friendly, affordable options for powering their homes. Harnessing the power of the sun, through roof-based alternatives like solar shingles and solar panels, has become of great interest to residential and commercial properties alike.
Solar options that are part of or installed on your roof can be a great way to generate your own electricity. They do, however, present some different challenges when it comes to winter weather.
In areas of the country that get winter precipitation, homeowners may need to remove snow or ice from their solar panels to keep them functioning properly. This is, obviously, quite dangerous – and one of the benefits of living in Florida! Since snow is a rarity in the state and even a moderate dusting is uncommon, Sunshine State homeowners do not usually have to worry about this issue.
However, there are some other things to consider about solar panels in winter:
Solar panels work off light, so they must be kept clean. During dry periods in Florida, this could mean manually removing dirt and debris. This is a fairly easy process that just involves some water and some gentle cleaner, though it does require taking precautions since you will be on the roof.
Drier conditions in winter make it an ideal time to inspect your solar panels and have any needed repairs completed. Rainy, wet periods make any roofing work challenging, so it is best to take care of this when the weather is more likely to be dry.
The Best Roofing Company in Florida
Winter is a great time to live in Florida, and it is also a great time to have roofing service done. The weather is more conducive to everything from roof inspections to repairs and roof replacement.
At Stronghold Roofing, we have the best team with the knowledge and experience to work on your Florida roof because we have been doing it for years. As lifelong residents of Polk County, we are committed to providing the best quality roofing services to our customers in Lakeland, Winter Haven, Plant City, and throughout all of Central Florida.
When you need the best roofers, contact Stronghold Roofing & Solar in & near Lakeland, FL. We provide a full range of commercial and residential roofing services, including roof inspection, repair, maintenance, and installation.
Check out what past customers say about our commitment to customer satisfaction, and contact us today for a free estimate.