Taking care of your roof and keeping it in good shape should be a top priority for all business owners and homeowners in Lakeland. Your roof is a huge part of the structural integrity of your home or business.
For most property owners, it is hard to determine on your own whether a roof needs repair, patch, or a full replacement. Getting an inspection from a professional roofing service can help you give a better idea of the scope of your roofing needs.
Regular roof inspections can help you maintain the integrity of your roof. If you need a roof inspection, Residential Roofing Depot can help. We will inspect your roof and make recommendations for roof repair services based on what we find. Give us a call if you have any questions, or read on to learn more about repairing, patching, and replacing your roof.
Roof Repair Pros and Cons
While roof repair cost is less than a full replacement, you should also consider the condition of your roof when deciding whether to forego a full replacement to get repairs instead. Putting off a roof replacement can end up being more expensive in the long run.
You should weigh the advantages and disadvantages of repairing your roof – and get recommendations for roof repair services from your roofing contractor – before making a decision to repair, patch, or replace your roof.
Roof Repair Advantages
Roof repair cost and time
Less disruption
Potentially repairing it yourself
The biggest advantage of repairing your roof versus patching or replacing it is cost. It is significantly less expensive to repair an area of your roof than it is to replace the entire thing. The time it takes to repair a roof is generally less than it takes to replace it, as well.
Generally, repairs will cause less disruption to your home and family life as well. A replacement can
Another big advantage is that you could potentially do the roof repair yourself. Depending on your experience level and the severity of the damage, a roof repair can be a DIY job. Especially if you are repairing shingle roofing. All you would need are a few tools and some asphalt shingles.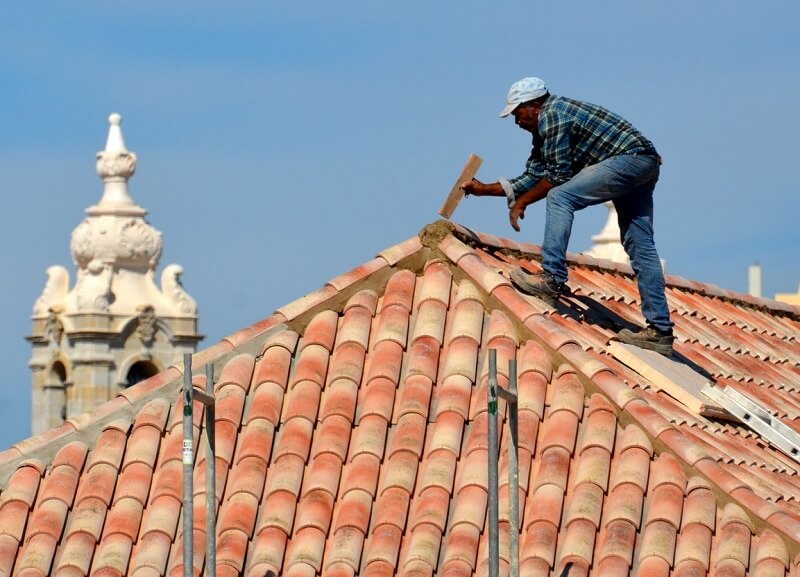 Roof Repair Disadvantages
Not able to see your entire roof
Could be costly in the long run
It is very important to understand that there are also some disadvantages to roof repair. If you only fix your roof, instead of patching or repairing it, it could sustain more damage. Your roof company can help you determine which roofing services you should get.
One of the biggest disadvantages is that you are not able to see your entire roof. If you make the decision to get roof repairs, based only on the damage that you can see, you may not be repairing all the damage. This is why it is important to get your roof inspected regularly. This is a professional roofing service that your local contractor can provide.
Another disadvantage to roof repairs is that they could end up costing you more in the long run. If you are not taking care of underlying issues or all the damage, your roof will continue to deteriorate, leading to the need for a replacement.
Roof Replacement Pros and Cons
When you replace your entire roof, it is a huge undertaking. While a roof replacement is not the most glamorous home improvement project, it is easily one of the most important to address.
It is understandable that most homeowners are intimidated by the scope of the project and the roof replacement cost. But when you do get a replacement, you will not have to deal with that particular home improvement project for a long, long time. Even asphalt shingle roofing lasts at least 12 to 15 years.
There are some key advantages to getting a roof replacement that you should consider before deciding against it. Your roofing contractor can also help you with this process by making recommendations.
Roof Replacement Advantages
Identifying and fixing all damage and issues
A new roof will last at least 12-15 years
Professional roofing services
The roof replacement cost is high, but so is the payoff when it comes to replacing your entire roof. It is a big decision to make – and a costly one – but there are also roof financing options available and affordable roofers who can help alleviate some of the stress.
The first advantage is that when you replace your entire roof, your roofing company will be able to see everything. They will not only be able to identify the source that is causing leaks or water damage to your home, but they will also be able to identify any additional roofing damage or issues.
Plus, when you replace your roof, you can rest assured that you won't have to replace it again for a long, long time. An asphalt roof will last you up to 15 years, while other options like tile or metal will last for over 30 years.
And when you need to replace your roof, hiring a credible and trustworthy roofing contractor can make the process much easier for you.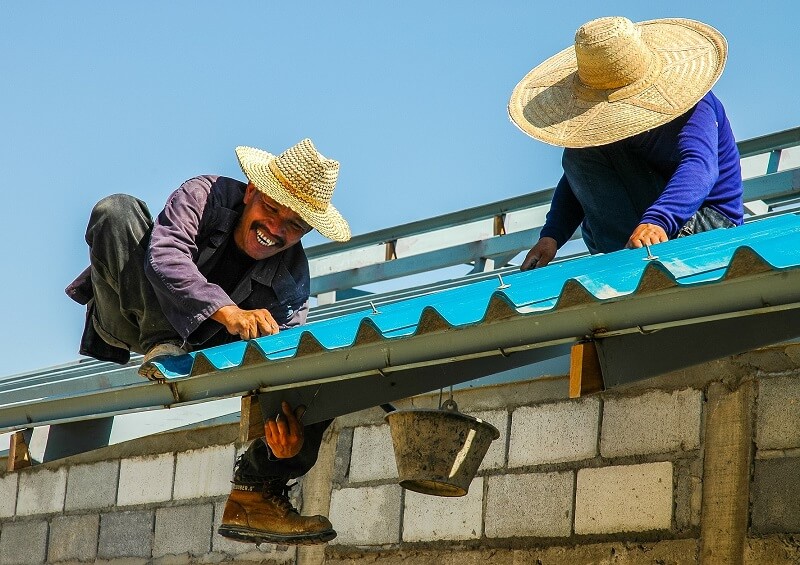 Roof Replacement Disadvantages
Roof replacement cost
Time
Disruption to your home
A roof replacement is a huge project to do on your home. The major disadvantage to having to replace your entire roof is the cost. You should check with your insurance company to find out if a roof replacement is covered fully or partially by your policy. Depending on the circumstances for needing a new roof, they may pay for all or some of the cost.
It also takes a lot of time to replace a roof, compared to simply repairing it or patching it. This can be a huge deterrent for some people. But it's important to take care of your roof replacement as soon as possible.
A full roof replacement also causes a lot of disruption to your home. It exposes certain areas or sections of your home to the elements and can be disruptive to your daily life. Some households opt to leave their home during a roof replacement due to the disruptions. Those who are not able to leave their home have to work around the project and contractors.
Roof Patch vs. Roof Repair
Sometimes all you need is a roof patch for a leak or tear. When you patch your roof, this is typically a lot less labor intensive than a repair. If you have recently had an inspection and know that there is no underlying damage on your roof, you could potentially take care of patching the roof yourself.
You should not patch (or repair) your own roof unless you have a ladder, someone to spot you, and general experience in roofing. If you feel confident in your abilities, you could patch a leaking roof or a tear in your roofing. You could also replace a shingle if one has come loose or fallen off.
When you own a home or business roof repairs are often inevitable. Even when using durable materials that make up shingles, tile, metal, and flat roofs, there is always potential that a repair will need to be made from something unexpected. Roof repairs should generally be left to professional roofing contractors. If damage is extensive enough to need repair, professional roofing services are most likely needed.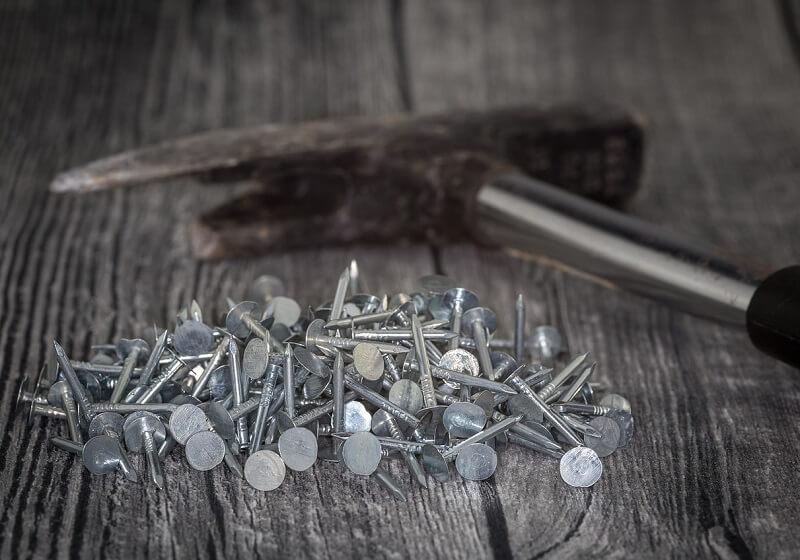 Work With A Credible Lakeland Roof Roof Company
Our roofing company has many years of experience in repairing roofs and installing high-quality new roofs in and around Lakeland, Florida. If you need a roof repair or roof replacement on your home, call Residential Roofing Depot today. We can schedule a time right away to come and do a free roof inspection and offer a free estimate.
By making an on-site inspection, we ensure you only pay for what you need. If it turns out that you don't need roofing work, we never try to sell you unnecessary repairs.
Whether it is about the quality of the roofing material or the quality of the installation, we provide you with the best of the best. You can feel confident that our roofing technicians will carry out the entire project with the utmost competence, skills, and professionalism.
We are not typical roofing contractors. Our roofers are local, qualified, straightforward, and customer-centric. We promise to give you the best, most affordable roof for your unique needs and budget. And we don't make promises we can't deliver.