When you start thinking about your spring cleaning checklist for the interior of your home, you should also consider the cleaning needed on the exterior of your home. This includes cleaning your roof. There are many things you can do to keep your roof in good condition to avoid needing costly repairs or a roof replacement.
This guide will go over the different things you should do as part of your spring cleaning on your roof. It includes things like gutter cleaning, pressure washing, moss or algae removal, and checking for mold or mildew. These are just a few of the easy things you can do as a home or business owner to ensure your roof stays in good shape.
And remember, if you need roof services, call Residential Roofing Depot. We can help with everything from a roof inspection to a full roof replacement. We have decades of experience helping the residents and business owners of Lakeland and central Florida. If you have any questions, we are happy to answer them.
1. Check Your Gutters
Your gutters are an important part of the health of your roof. Don't compromise this by letting your gutters go unchecked. As a homeowner or business owner, you should have your gutters cleared of any debris and checked for any clogging issues. A common issue that roofers see when doing repairs is clogged gutters.
If you are unable to check your gutters on your own, you should call a roofing company to do this for you. However, there are things that you can do as a property owner to keep the integrity of your roof and gutters.
Get a quality, sturdy, extendable ladder. You should not attempt to clean your gutters if you do not have a sturdy ladder that extends up to your gutters. However, if you do have a ladder and want to clean your gutters, it's important to ensure the ladder is on a sturdy surface and not on gravel or soft sand that could cause it to move or fall.
NOTE: Always have a spotter when you work on your ladder. You should never climb up onto your roof or gutters while you are alone. This is extremely dangerous.
2. If you need to remove debris from your gutters, the best way to do this is by using a small scoop – either a makeshift one from something around your house or you can get an actual gutter scoop from your local hardware store. Make sure you use something made of plastic or any material that will not damage your gutters.
3. Put a tarp down underneath your work area so that you can collect all the debris that comes down from your gutters. This helps protect your lawn and landscaping and allows for easy cleanup after you are done with your gutters.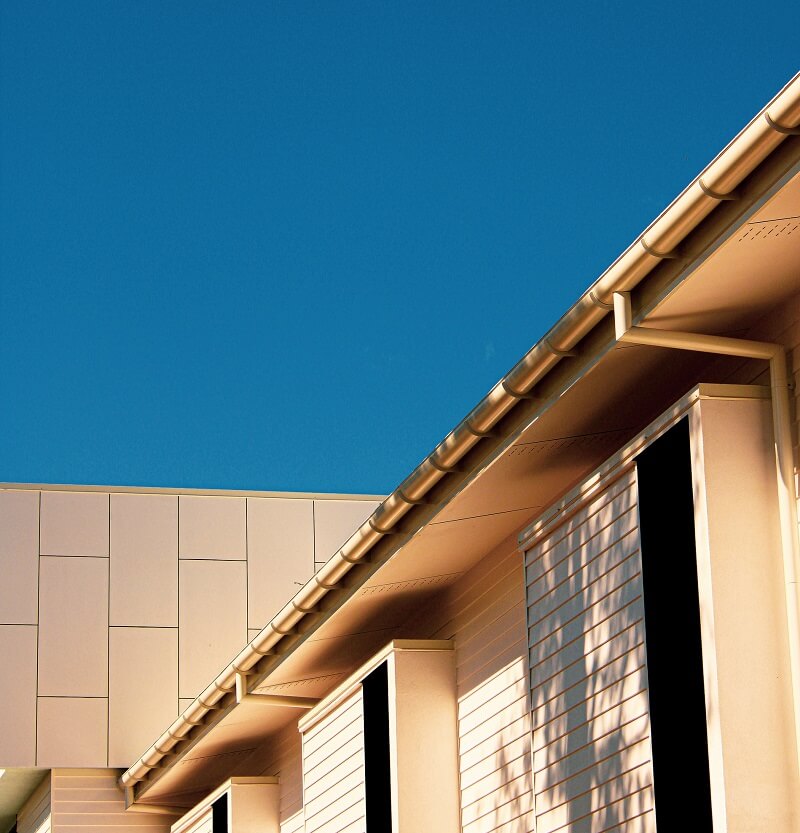 4. After you have cleared all the debris from your gutters, use a garden hose to flush them out. Use the hose on both your gutters and your downspouts so that you can clear out any remaining debris or junk. By doing this, you can also check to see if you have any leaks or holes in your gutters.
5. Once the gutters are clear, you may notice repairs that need to be done, like sagging metal. If you are unsure how to do this, you should call a roofer to repair your gutters for you.
2. Regular Roof Inspections
As a property owner in central Florida, you should get a roof inspection once a year and after any major storm. Any resident or business owner in the area knows that hurricanes and storms with high winds can happen just about any time.
During a roof inspection, there are several things that your roofer will look for. This goes for both residential and commercial roof inspections.
Water Damage
Water damage can be caused by a variety of reasons but often is a result of improper damage from clogged gutters, faulty installation, or shingles that have been blown off in a storm. During a roof inspection, your roofers should look for any of these signs plus any water damage.
Deteriorating Shingles
Your roof inspectors should look for missing or damaged shingles as well as algae growth and rotting. Deteriorating shingles, or shingles with granule loss, can be indicative of irreparable damage. Your roofers should be able to tell you if your shingles can be individually repaired or replaced, or if you need a full roof replacement.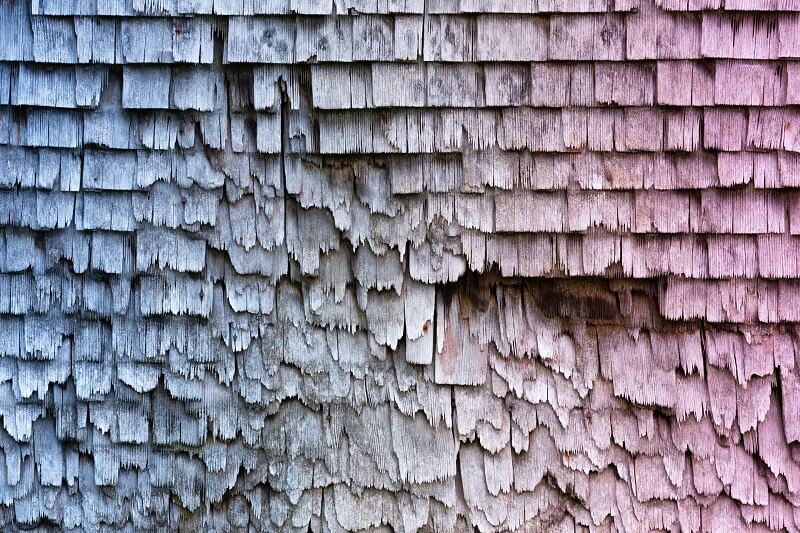 Mold Growth
Your roofer should pay special attention to areas that can be hit hard by water damage like the chimney and attic insulation, which are at a higher risk for mold growth. If they detect mold growth, you should immediately schedule an appointment to have the mold removed.
Gutter Clogging
When excess loose shingle granules are found clogging your gutters, it can be a sign the shingles are being worn and may need to be replaced. We also look for excess debris in your gutters and other potential causes of roof damage.
These are what most roofers look for on a house or business with shingle roofing. If you have another type of roof, like tile, metal, and flat roofs, your roofer will check for some of the same issues in addition to checking for underlayment problems, roof sagging, damaged fascia boards, rusting, bad flashing, loose seams, leak detection, cracking, excess organic debris, and more.
3. Moss and Algae Removal
Roof moss removal is important to the overall health of your roof and home. If you notice that you have moss or algae growth on your roof, you should get this taken care of right away.
Moss and algae can contribute to the deterioration of your shingles and roof. And if you get too much damage due to this type of growth, it could nullify your roofing warranty. This makes it even more vital that you work to prevent and detect any signs of mold or algae growth on your roof.
You can make an attempt at cleaning roof shingles yourself, by using a cleaner that specifically targets moss and algae growth. You can find this cleaner at any hardware store. And if you don't feel comfortable cleaning the algae and moss off your roof yourself, call your local roofing company to help. Most roofing contractors provide roof cleaning services and can help you with your needs.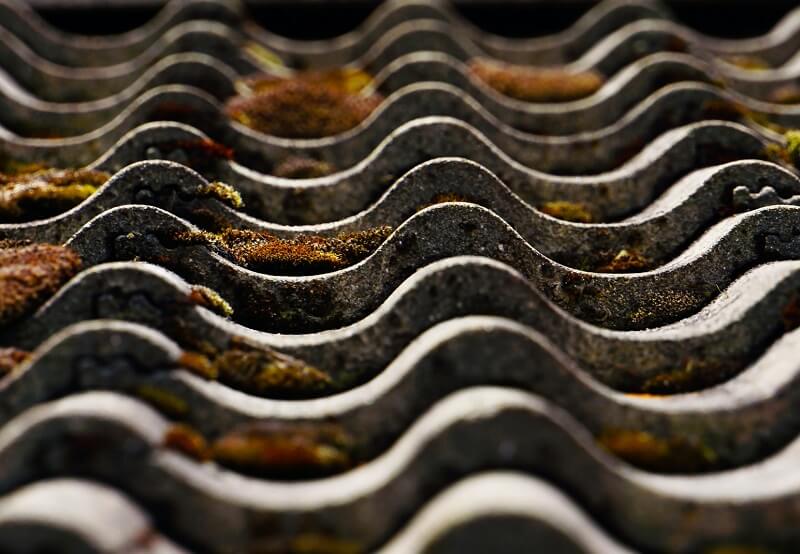 4. Trim Trees and Branches
If you have any branches that need to be trimmed, add this to your spring cleaning list. It's important that you cut down low-hanging branches and any branches that could cause damage if they were to fall or get caught in the wind.
Your roofing materials can be scratched, damaged, or even completely taken off by long branches that are hanging on your roof. Not to mention, if a hurricane or heavy storm were to hit your area, hanging branches are more susceptible to breaking off and causing damage to your home or roof.
You should call a professional to have them remove any low-hanging or loosely connected branches. Get this done before hurricane season hits central Florida so that you do not have to worry about flying branches causing damage to your home.
5. Check Roofing Material
The type of repairs and spring cleaning for your roof that you will need to do are dependent on the type of roofing you have. Each type of roofing comes with its own issues. You should regularly check your shingles, tile, and metal roofing for any signs of damage. If the damage is bad enough, you can see it without having to get up on your roof. If you suspect your roofing material is compromised, you should get in contact with a local roofing company as soon as possible. They can come to your home or business and do an inspection to look for damage to your roof.
These are the signs of roof damage that your roofing contractor will look for. You should also keep your eyes peeled these types of damage so that you can address them when needed.
Curling or cracked shingles or tiles
Granule loss on your shingles
Missing shingles
Issues with tile edging
Corrosion
Improperly driven screws
Worn sealants
Issues with metal roofing flashing
If you are unsure whether you have any damage to your roofing material, call your local roofing company as part of your spring cleaning checklist. These issues if left untreated can cause you to need a full roof replacement. But if you fix them in a timely manner, your roof will be in great shape.
Should I Attempt Roof Pressure Washing on My Home?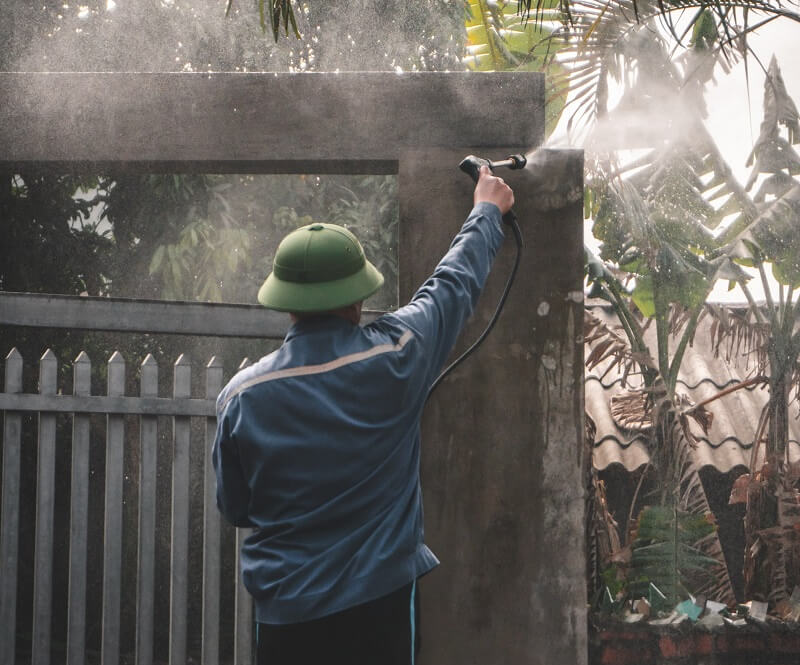 It's extremely important that you only consider roof pressure washing on your own if you have experience doing it. If done incorrectly, you could cause irreversible damage to your shingles or roofing. If you cause damage to your roofing, it could invalidate your warranty and require you to get a roof replacement.
If you think you are in need of pressure washing on your roof, call your local roofing contractors. They may offer roof cleaning services that include pressure washing or other methods of cleaning and restoring your roof.
Work with a Credible Roofing Company in Lakeland, Florida
Residential Roofing Depot has a lot of years of experience in repairing roofs, roof maintenance, and installing new roofs in and around Lakeland and Central Florida.
If you think you are in need of roof replacement or roof repairs, call Residential Roofing Depot to get the best value for your hard-earned money. We will provide you with the best quality of service from start to finish. After you get your inspection with us and choose us as your roofing company, we'll be with you until well after your roofing services are complete. If you ever have any questions during the process, we're here to answer them for you.
Whether it is about the quality of the roofing material or the quality of the installation, we provide you with the best of the best. You can feel confident that our roofing technicians will carry out the entire project with the utmost competence, skills, and professionalism.
Residential Roofing Depot of Lakeland is here to help you with all of your roofing needs. Call us today for a free inspection and estimate for your roof repair or roof replacement costs. When you work with us, you can count on superior customer service and absolute attention to detail. Let us help you with your roofing needs. Work with a roofer you can trust.