There are many things that you can do as a homeowner or business owner to keep your roof in good shape. It's important to keep your roof in good condition because you can increase its lifespan and save money in the long run. Things like annual roof inspections and routine maintenance can help make your roof last longer.
Your roof is an integral part of your home's structure. It is of vital importance to keep it in the best shape you can. The climate in central Florida can also be detrimental to your roof's health. This makes it especially important to follow this guide to keep your roof in healthy condition.
If you need any roofing services, be sure to call Residential Roofing Depot. We can help with all of the services listed here in our guide and we are on standby ready to assist. Simply give us a call to schedule a free roof inspection and estimate.
Annual Roof Inspections
Your roofing inspectors will recommend that you get an inspection at least once a year. This will help you to find any hidden damage or repairs that need to be done. If you live in Florida, it's also recommended that you get an inspection after any major storm.
Inspections are essentially a roof health check. Your roofing inspectors will look for the following things while they are inspecting your roof.
Water Damage: There are a variety of things that can cause water damage to your roof and home. Checking roof for leaks is one of the first things they will do upon inspection. If your roofer finds signs of water damage while they are inspecting, they will identify the source so they can correct the issue or let you know what your next steps are.
Mold Growth: Mold growth is a common problem, especially in Florida when high heat and humidity levels. Regular inspections can help you find any mold before it becomes a bigger issue.
Deteriorating Roof Material: Your roofing inspectors will look for signs of deterioration or corrosion on your shingles or other roofing materials. If they find that your roofing is deteriorating, they will recommend either replacing a section of your roof or the entire roof, depending on the damage.
These are just a few of the things that your inspection will cover. If your roofers find any damage or issues while they are inspecting your roof, they will let you know and give you roof inspection reports once they are finished.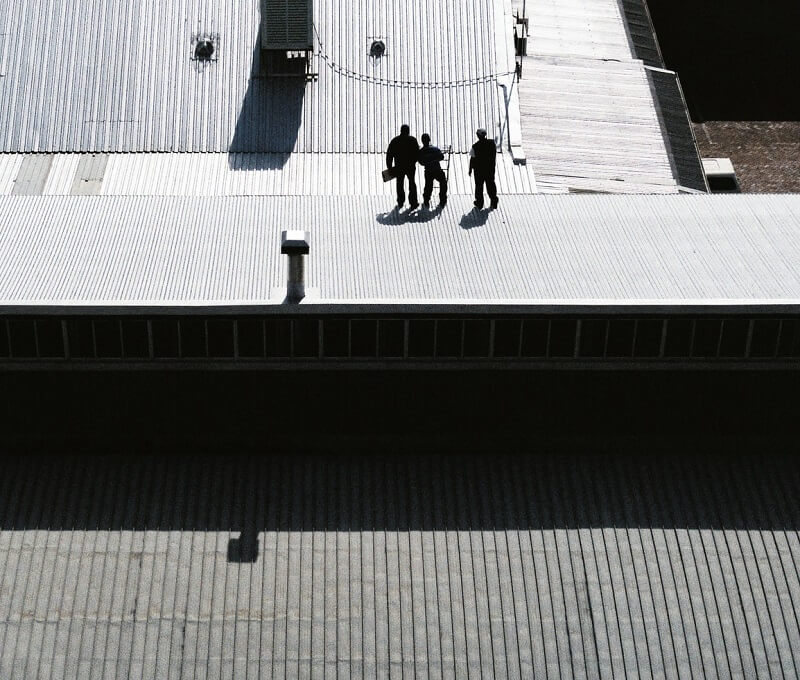 Timely Roof Repairs
When you need repairs done on your roof, you should get them taken care of as soon as possible. If you leave them unrepaired, you could be creating more damage and more costly repairs. Eventually, your roof will be deemed irreparable and you will need a full replacement.
Roof damage repairs need to happen sooner than later in order to restore your roof back to normal and keep it in well-functioning shape. Regular roofing maintenance can also help you avoid the need for lots of costly repairs.
These are a few common roof repairs and roof maintenance that should be done as soon as possible.
Replacing Roof Materials: Sometimes a shingle will fall off or your flashing will need replacement due to age or weathering.
Warped Shingles: When you see curling or cracking in your shingles, it means that they are damaged. It can happen with age or simply the climate in Florida. Once you notice the warped shingles, you should have them fixed immediately.
Corrosion: Signs of corrosion include granule loss on shingles or color loss on tiles. You can usually notice when your roofing materials have started to corrode.
These repairs can be fixed without a full roof replacement as long as they are done in a timely manner. However, if your roof is beyond repair then a replacement will be deemed necessary by your roof replacement contractors.
Proper Ventilation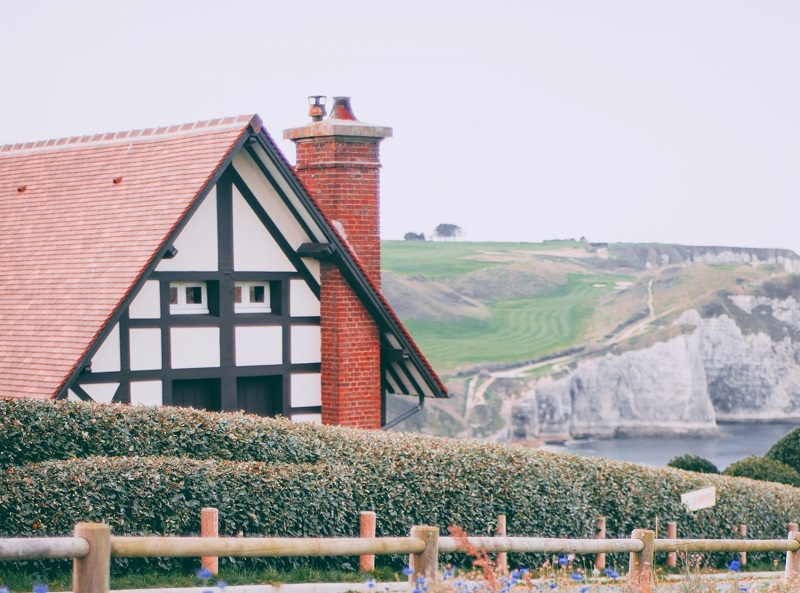 Proper roof ventilation is important because it can help to extend the life of your roof, as well as other areas of your home, too by creating a layer of protection. Vents can also prevent damage to your roofing material and even reduce your energy costs. You will notice that without proper vents the temperature in your home will feel hot and humid all the time, especially if you live in Florida.
Without proper roof ventilation, your home will become a breeding ground for moisture buildup which can lead to mildew and mold growth. Mold is toxic and can be extremely detrimental to your family's health; therefore, it is a must to remove mold and mildew.
Avoid Power Washing Your Shingles
Power washing is a great way to get rid of dirt and debris from the sides of your home, walkways, and your driveway. However, when you power-wash your shingles, you can unknowingly cause damage to them, causing them to loosen or fall off.
The chemicals in the spray can affect your shingles and other roofing materials. Because the damage from a power wash is probably not covered by insurance, you should simply avoid power washing your roof altogether. It is highly recommended that you get a professional roofing company in and near Lakeland to help you with washing or cleaning off your roof.
Keep Your Gutters Clean
Many people think their gutters have nothing to do with your roof, but that is not the case. Keeping your gutters clean and clear of debris will help you to increase the lifespan of your roof. When you don't clean out your gutters, you run the risk of causing damage to your gutters but also to your roof.
Your gutters are an important part of the health of your roof. Don't compromise this by letting your gutters go unchecked. As a homeowner or business owner, you should have your gutters cleared of any debris and checked for any clogging issues. A common issue that roofers see when doing repairs is clogged gutters.
If you are unable to check your gutters on your own, you should call a roofing company to do this for you. However, there are things that you can do as a property owner to keep the integrity of your roof and gutters.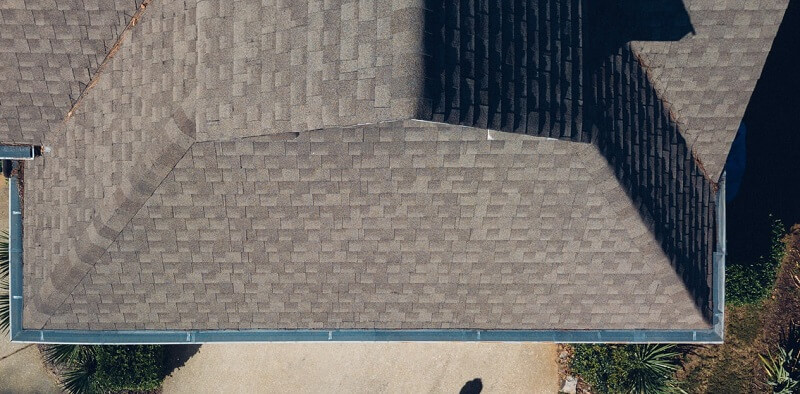 Cut Down Trees or Large Branches Around Your Roof
When you live in Florida, hurricanes that cause damage to your home are often inevitable. But you can minimize your chances of incurring damage by removing any potentially hazardous trees or branches. If you have trees or branches that are falling down or in danger of falling down located close to your roof, you should have these cut down.
The roofing materials on your home can be damaged or even completely taken off by long branches that are hanging on your roof. Not to mention, if a hurricane or heavy storm were to hit your area, hanging branches are more susceptible to breaking off and causing damage to your home or roof.
When you need the low-hanging or loosely connected branches removed, you should call a professional. And be sure to have them removed before hurricane season hits central Florida so that you do not have to worry about flying branches causing damage to your home.
Credible, High-Quality Roofing Contractor in and Near Lakeland
Residential Roofing Depot can help you with anything from a roof inspection to a roof replacement. And we are with you throughout the entire process. We understand how big of an undertaking it is to repair or replace your roof and we want to assure you that we will be with you the whole time to answer questions and address your concerns.
We promise to give you the best service with the utmost professionalism and quality of work. Our team has years and years of experience in all areas of roofing and we can help you get your project done.
If you need help with your insurance claim, we can help you with that, too! Our team has a background in insurance and we strive to make it easier on you by fully assisting you during the insurance process. We will send them documentation and communicate with them directly as needed.
You can trust that we will get your home and life restored back to normal in no time. Give us a call today to schedule your FREE roofing estimate and inspection!