If you are like most people, you probably do not think about your roof until there is a problem. And when that problem arises, one of the first questions you ask is, "How much will it cost to fix?"
The truth is, there is no such thing as an average roof repair cost. Just as with roof replacement, the cost of residential roof repair can vary quite a bit and depends on several factors.
Factors That Affect Roof Repair Costs
Here are some of those factors to help you understand what goes into determining the price of a roof repair.
Type of Roof
The type of roof you have is the single most important factor in determining the cost of a roof repair. The materials used and the complexity of the roof structure all play a role. Shingles, tiles, metal, and flat roofs all have different repair costs associated with them.
Size of Repair
The size of the repair is also a factor in determining cost. If you are just dealing with a few loose or missing shingles, then the price will be much lower than if you are completely re-roofing the entire house.
Extent of Damage
Another factor to consider is the extent of the damage. A small leak will, of course, be much less expensive to fix than a large one. Similarly, if only a few shingles need to be replaced, that will also be less expensive than if you need an entire roof replacement. In some cases, even relatively minor leaks can lead to serious damage if unnoticed or left unrepaired. This can mean damage to the roof structure, the attic, and even the walls and ceilings inside the home, which can significantly increase the cost of repair.
Labor Costs
The cost of labor will also determine how much a roof repair costs. If you choose to hire a professional roofing contractor to do the work, then you should expect to pay more than if you were doing it yourself. Of course, it is important to consider that experienced roofers can work much more quickly and have the knowledge, skills, and tools to get the job done right. Unless your repair needs are relatively minor and you have the experience to do the work, it is always smart to at least get a few free roof repair estimates from professionals.
Age of the Roof
The age of the roof can also have an effect on repair costs. Older roofs can be more difficult to repair, which can drive up the price. Additionally, it can be difficult – if not impossible – to match the existing roofing material when repairing damage. This can lead to the need to replace a larger section of the roof.
Location and Weather
Location and weather can be factors in the cost of a roof repair as well. If you live in an area with extreme weather conditions, it will be more expensive to repair your roof in periods when the weather is less conducive to working outdoors.
Fees
Depending on how large the repair is, there may be fees for removing and hauling away the old, damaged roofing materials. This can include dumpster rental and landfill disposal fees, among other things.
Permits
Local municipalities have varying rules about when a permit is required for a roof repair. Some require permits if the work is structural or if the replacement area exceeds a certain square footage. It is important to check local building codes before starting any roof repair to determine if you need a permit.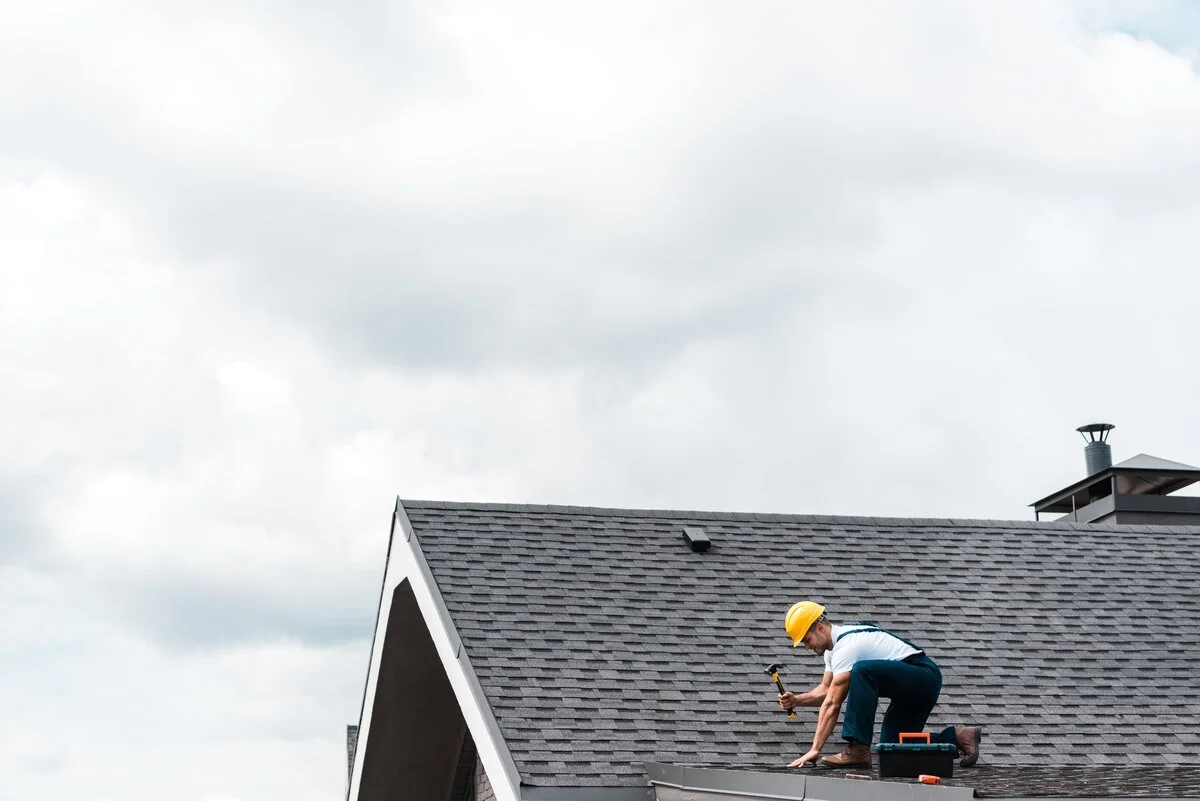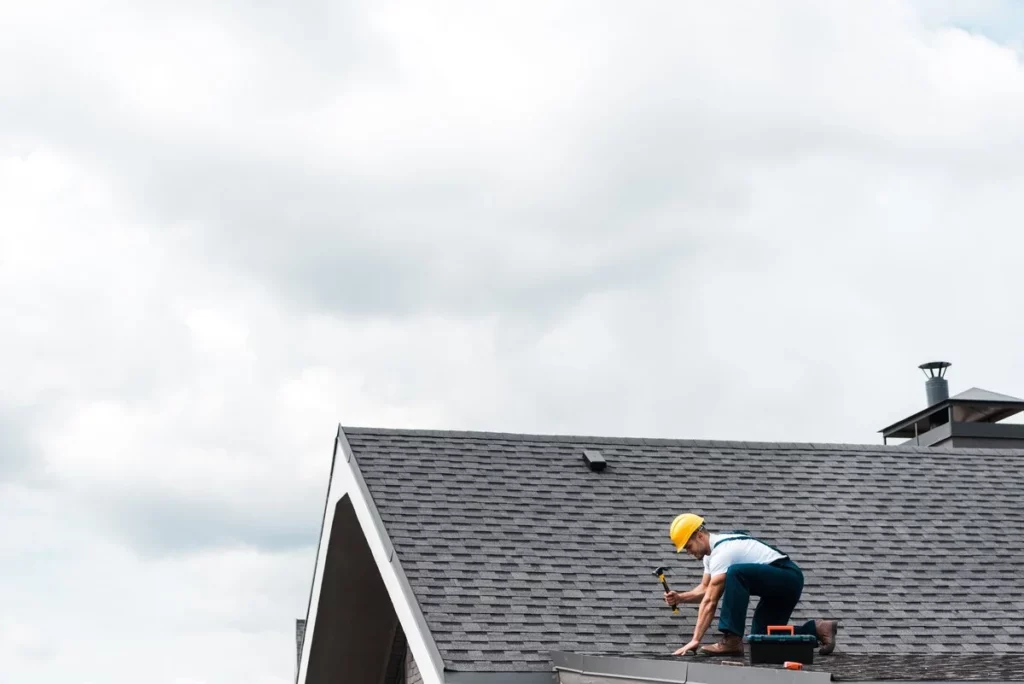 Magnitude of Roof Repairs
Of course, one of the main factors affecting the cost of a roof repair is the severity of the damage.
Minor Repairs
The most common type of roof repair is minor repairs. This includes small holes or cracks caused by hail or other debris. Minor repairs are usually easy to fix and do not require extensive work on the part of a professional. This type of repair typically involves patching up any small holes or cracks with sealant or tar, as well as replacing any missing shingles or tiles.
Major Repairs
If your roof has sustained more significant damage—such as major leaks or structural problems—then you may need major repairs. These types of repairs will often require more extensive work, such as replacing large sections of the roof with new material and reinforcing any weak points in the structure. In some cases, it may even be necessary to completely replace an old roof with a new one in order to ensure its longevity and safety.
Types of Roof Repairs
Every situation is different, but roof repairs generally fall into a few common categories.
Shingle Replacement
Replacing missing or damaged shingles or tiles is one of the most common types of repairs for roofs. A trained professional can quickly identify where shingles or tiles are missing or damaged and replace them with new ones.
Damage to shingles or tiles can be caused by natural factors including severe weather or overexposure to sun and heat, or it can be caused by things like large tree branches falling on the roof. Here are a few common reasons that shingle roofs need repairs:
Lifted shingles can be caused by shrinkage or blistering from overheating. If this happens, water can seep underneath the shingles.
Broken shingles are typically caused by high winds or walking on the roof.
Granule loss happens normally as roofs age. This can expose the layers under the granules leading to the potential for water intrusion.
When replacing shingles or tiles, the new material should match the color and style of the existing roof material for an even look. In some cases, the entire roof may need to be replaced if too many shingles are damaged or missing.
Flashing Repair
Flashing is metal sheets placed along vulnerable areas like skylights and chimneys as a way to direct the flow of water and protect against water damage.
Over time, flashing can become worn down and require replacement or repair. Flashing can also be damaged by high winds, hail, or other extreme weather events.
If not addressed early on, damaged flashing could lead to more serious problems with your roof in the future, such as water seeping through cracks in your roof deck. It is important to inspect flashing regularly so that any necessary repairs can be made promptly.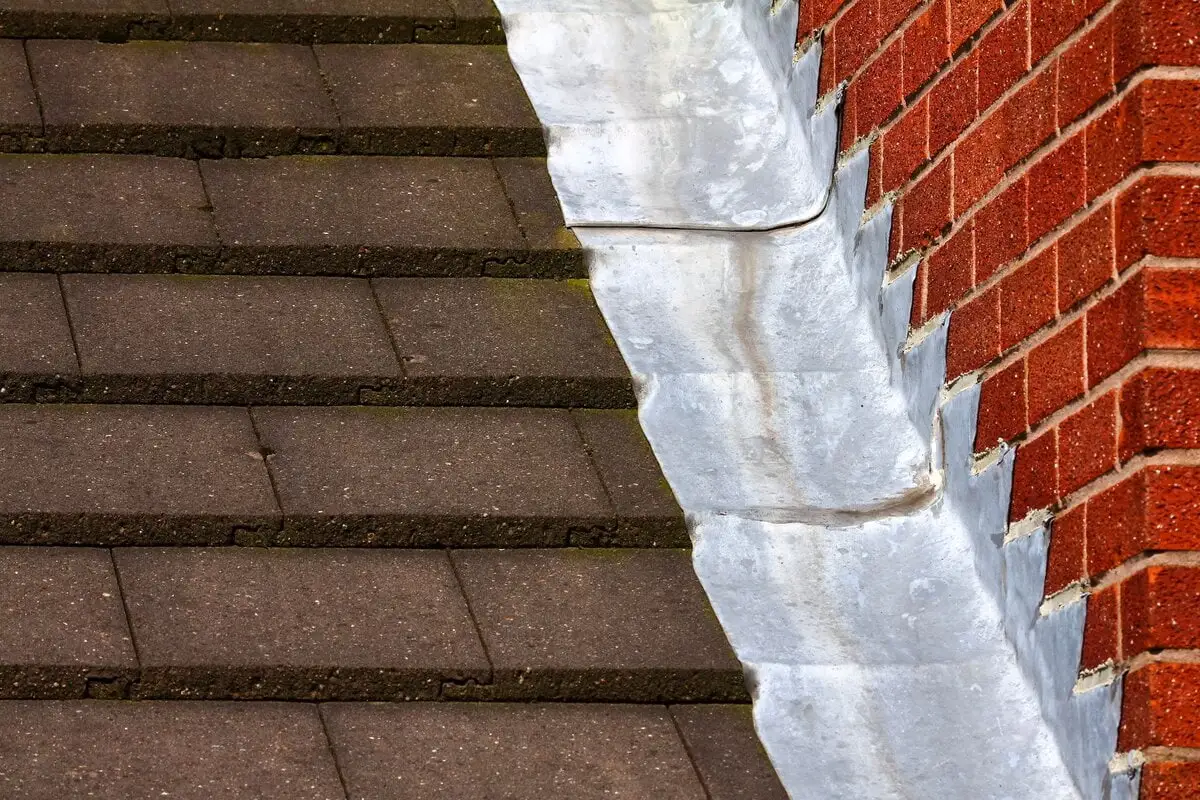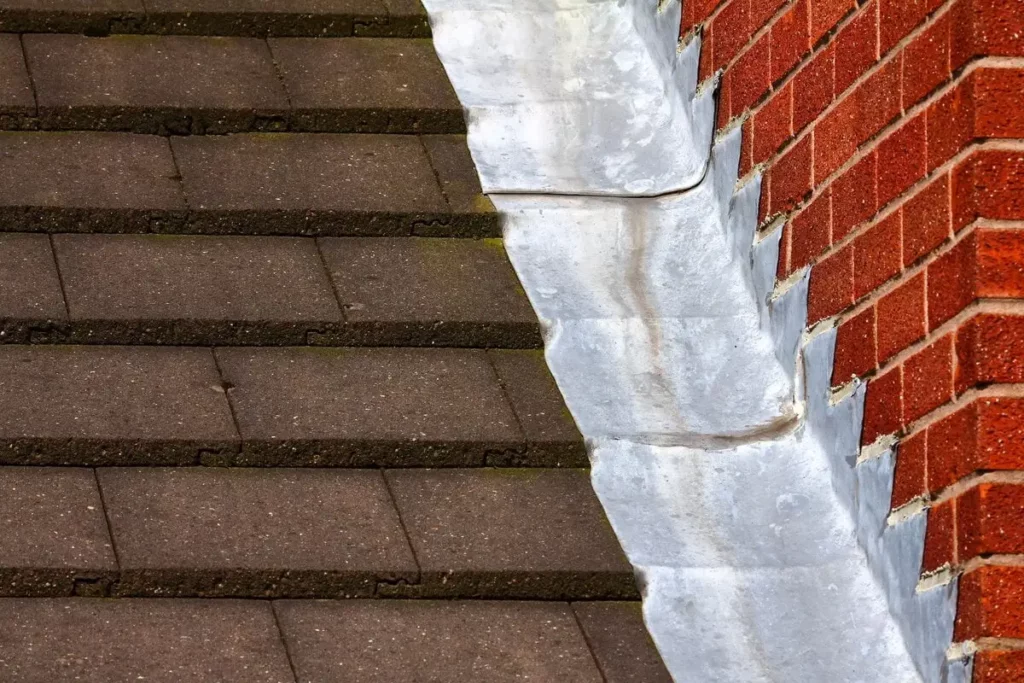 Gutter Cleaning
Clean gutters are an essential part of keeping your roof healthy and working properly. Clogged gutters cause water to back up onto your roof, which can lead to water damage over time if not addressed quickly enough.
Regularly cleaning out leaves, twigs, and other debris from your gutter system will keep them running as they should and help protect against damage from water pooling on top of your roof from clogged gutters.
Regular maintenance of your roof will help reduce the chances that you will have major damage, but that does not mean that you will not ever have to repair your roof. Knowing what type of repair you need can help you save time and money.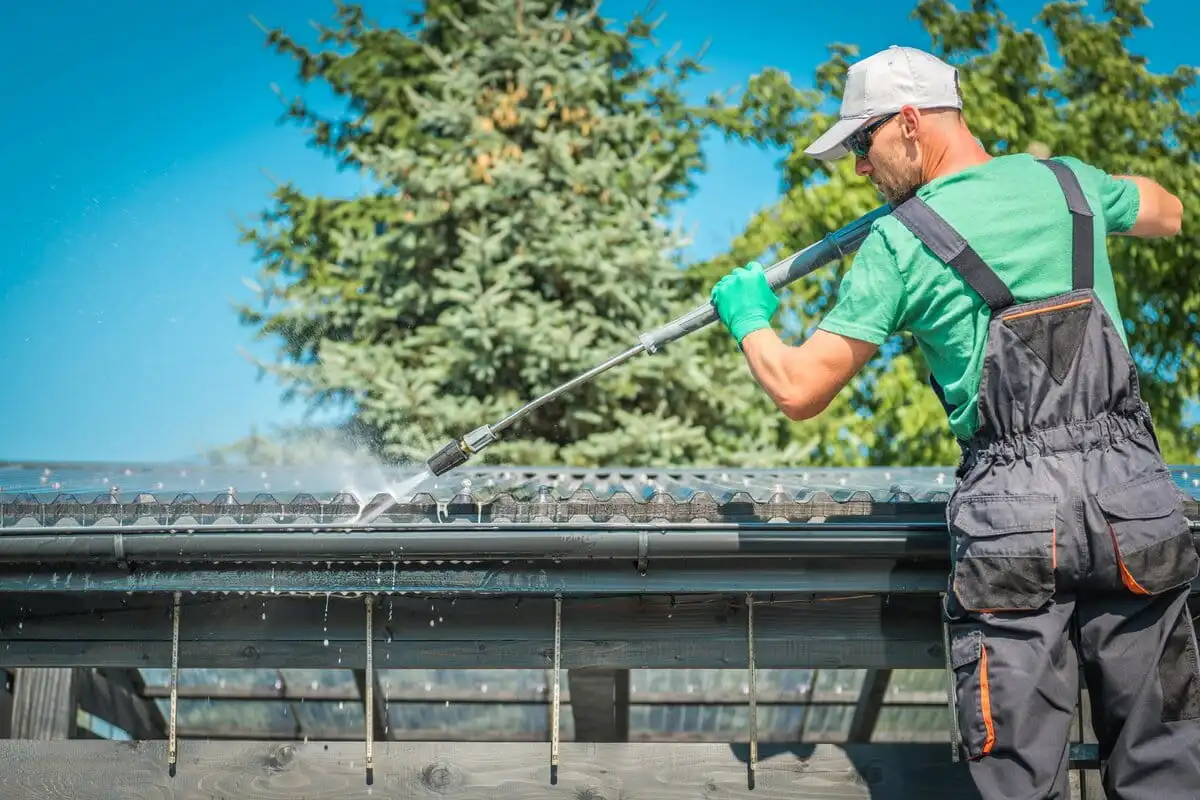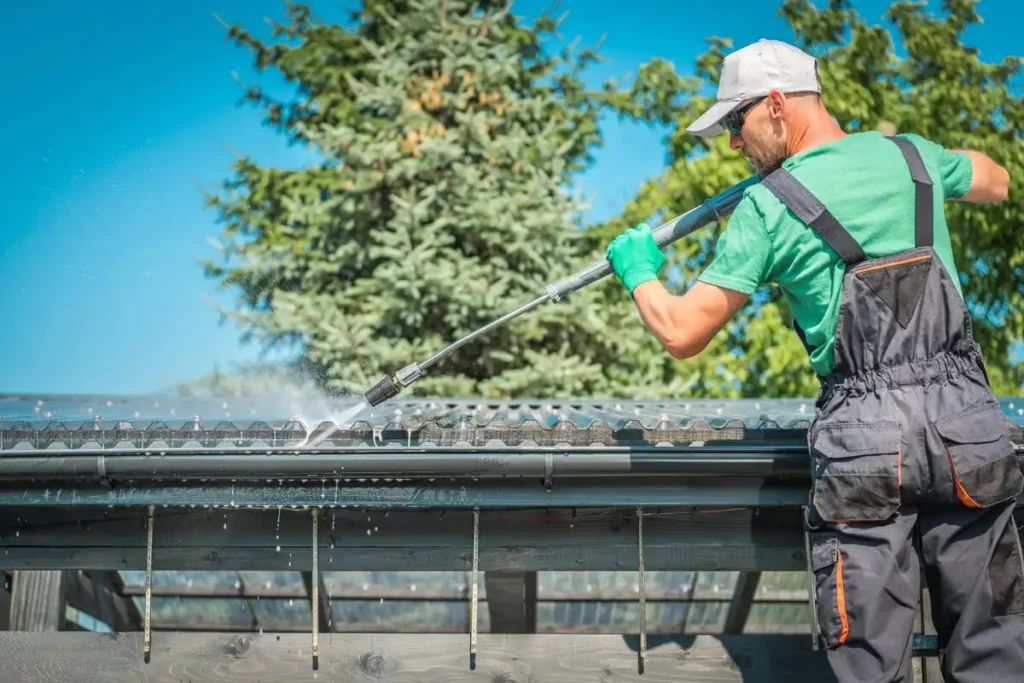 Signs You May Need Roof Repairs
There are some tell-tale signs that can indicate when roof repairs are needed. Here are a few of them.
Leaks & Moisture Damage
One of the most obvious signs that you need roof repairs is if you find water spots on the walls or ceilings inside your home. This could be a sign of a leaky roof that needs to be fixed immediately before any more moisture damage occurs.
Additionally, if you notice dampness in your attic or any other areas of your house, this could also be indicative of a problem with your roof that needs to be addressed right away.
Missing Shingles
If you have an asphalt shingle roof, pay attention to whether or not there are any missing shingles on it. Missing shingles could mean that there is an underlying issue with the structure of your roof that needs to be repaired soon before any more serious damage occurs.
If you notice any curled or buckling shingles on your roof, this could also signal a problem and should be addressed as soon as possible.
Granules On the Ground or Clogging Gutters
Asphalt shingles naturally lose some of the outer coating of granules over time. However, if you notice an excessive amount of granules on the ground, or find them clogging gutters and downspouts, it could be a sign that portions of the roof are deteriorating and might be in need of repair.
Excessive Moss & Algae Growth
Moss and algae growth on roofs is normal in some parts of the country, but if it starts to get out of hand then it could cause significant problems for your home's structure and integrity over time. If you start to notice excessive moss or algae growth on your roof then it might be time for some repairs or maintenance work to make sure everything stays in good condition for years to come.
Increased Energy Bills
If the cost of heating or cooling your home changes significantly without explanation, it could be a sign that air is leaking out through the roof.
Sunlight in the Attic
If you can see sunlight in the attic, it is likely coming in around either a hole in the roof, or there is missing or damaged flashing.
Sagging
If the rafters in your attic get weakened from water damage, they can begin to lose strength, causing the roof to sag.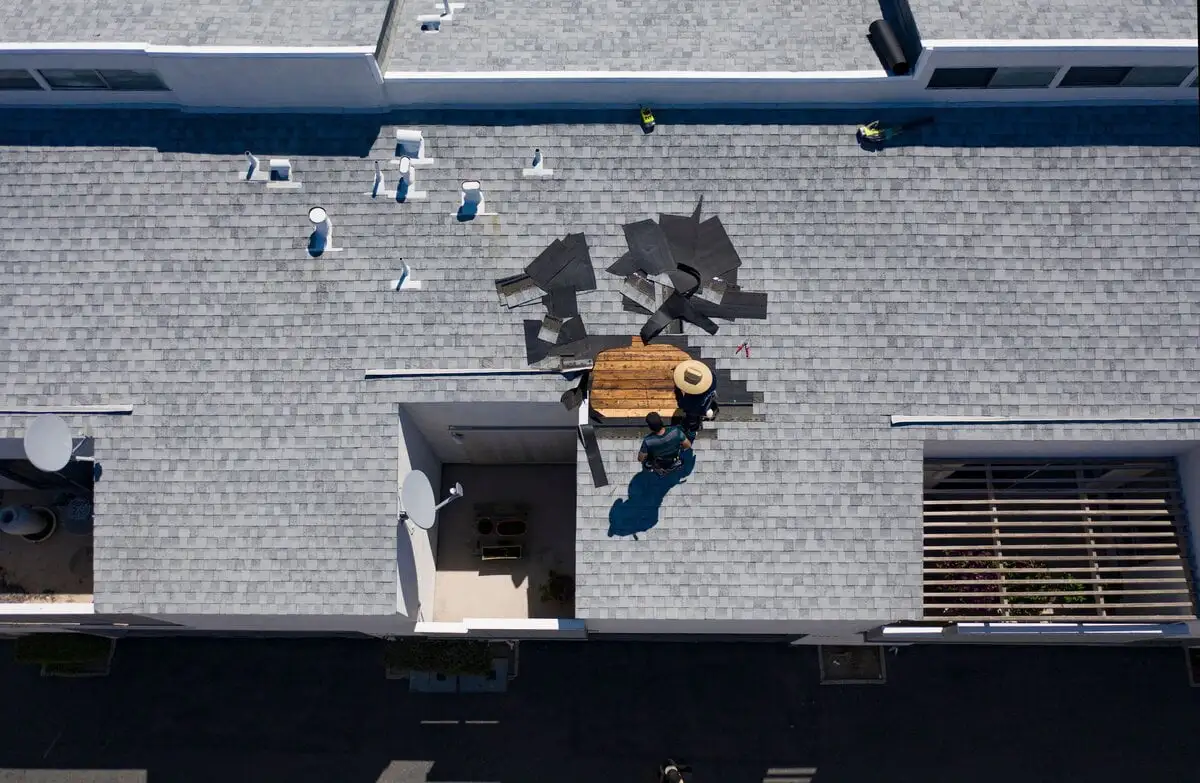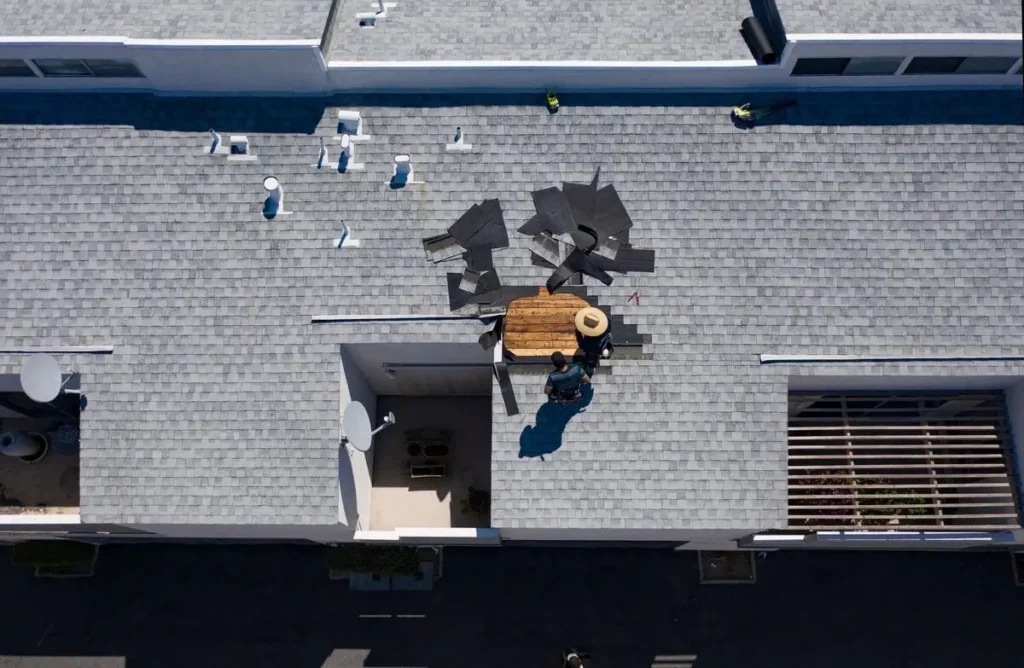 Getting Roof Repairs
If your roof shows any of the signs mentioned above, it may be time to do an online search for "roof repair near me," or to ask friends and family for a referral for affordable roof repair. Be sure to find professional roofers with good references, since your roof is such an important component of your home.
If there is damage, you may also want to contact your homeowners' insurance company to determine if they will cover the cost of repairs. Each policy is different, but homeowners' insurance generally covers repairs that are covered by certain perils or events. These include things like a tree falling on the roof due to a storm or a fire that damages the roof. Some roofing contractors are able to work directly with homeowners' insurance companies to help get your claim approved and paid.
Lakeland Roofing Company
For roof repair or any other residential or commercial roofing services, contact the best roofing company in Florida – Stronghold Roofing and Solar in and near Lakeland.
Here are a few facts that make us stand out from the competition:
Free estimates
24/7 service
Best warranties on workmanship
Quality materials
Experienced roofing team
Roof financing
Work with homeowners' insurance claims
To have a professional experience, contact us today.