Proper roof installation is important because your roof is an integral part of your home's structure. Improper roof installation can bring a lot of issues to your roof and home down the road. Improper installation can lead to water leaks, mold buildup, gutter damage and more.
Whether you're building a new home, buying a new home, or replacing your home's roof, making sure the roof is properly installed is of the utmost importance. If your roof was installed improperly, then the structure of your home could be in jeopardy as well.
If you think your roof has been improperly installed, it's important to call a trusted and credible roofer. Residential Roofing Depot offers free inspections and estimates, among other roofing services. We can even do a roof replacement for you, if needed. Rest assured that when you work with us, you'll be receiving the highest quality of roofing materials and customer service in the Lakeland area.
Keep reading to learn more about the importance of properly installing your roof.
Why is Proper Roof Installation Important?
Proper roof installation means that the roof was installed using the best roof installation methods, by a qualified roofer or roofing company. An improperly installed roof means that some component, or multiple components, were not installed in the correct way. This can result in premature roof failure, which means that your roof will start deteriorating before it should.
Building a New Home
If you're building a new home, your roof is one of the most important parts of the build. It helps to provide structure to your home, as well as protection from the elements. When it comes time to have a roof installed, it's important to work with a credible, trustworthy roofing company. If your roof is not properly installed the first time, this can eventually create huge issues for your home and roof.
Be sure to hire a contractor that you know and trust to install the roof on your new home. If you don't know them, or you've never worked with them before, don't go in blindly. Research them, ask friends and family for reviews, and check their work history. This will give you a better idea of the company you are working with.
Buying a New Home
When you buy a new home, be sure to pay special attention to the inspection of the roof. Look for the signs of improper installation before you purchase the home. Buying a home with an improperly installed roof will cost you a lot of money.
Here are a few signs to look for:
Curling shingles or roofing materials
Missing or damaged shingles
Staining on the roof
Asymmetrical shingles or roofing materials
If the home you are looking to purchase has signs of improper installation, try to negotiate the cost of the roof to be taken off the price of the home. It's likely that at some point you will need a roof replacement for the poorly installed roof.
Roof Replacement
A roof replacement is needed when your roof has reached a certain age and begins to decay, or if irreparable damage has occurred. Roof replacement cost can be high depending on the type of roof installation (tearing off your roof vs. overlaying) and the type of roofing materials that your roofer is using. For example, a metal roof is more expensive than using shingles.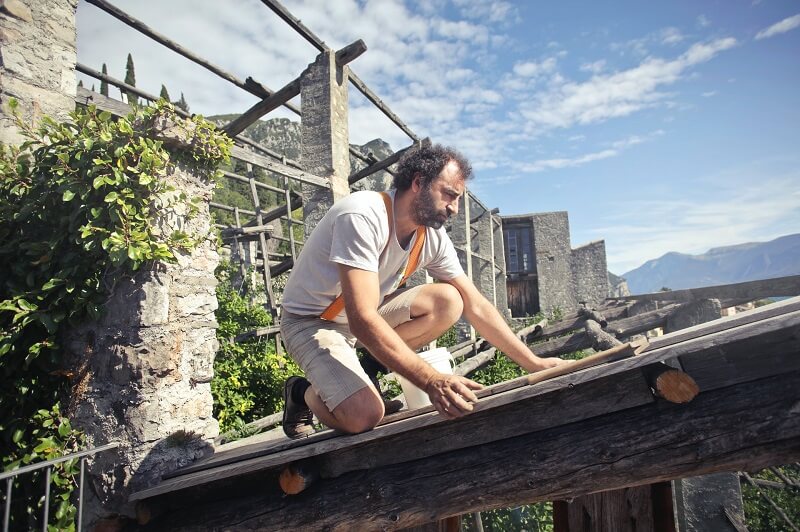 Roof Installation Methods
There are a few different roof installation methods that you or your roofer can use depending on the type of roofing that you're using. The differences between these methods are in the way they look and the tools that are used.
Your roofer will determine which method is the right one for your specific roof installation. Here in this section we'll talk about the difference between the three and when to use which method.
The three main types of roof installation are:
Exposed Fastener System
Concealed Fastener System aka Standing Seam Roof
Concealed Adhesive Fastening System
Exposed Fastener System
This type of roof installation method is when you fasten the roofing to the home using screws on the outside of your roofing, so they are exposed. I.e. screws that you can visibly see when you look at your roof. This type of system can be used on metal roofing and shingle roofing.
Concealed Fastener System aka Standing Seam Roof
With this type of roof installation method, you use a lot of the same materials that you would use with the "exposed fastener system." But in this system, the screws are hidden so you can't see them when you look at your roof. This is beneficial because with the fasteners concealed, they aren't at risk for damage from the elements. Because of this and the process of installation, this system is one of the most durable to use when installing a roof.
Concealed Adhesive Fastening System
A concealed adhesive fastenings system doesn't use screws like the other two do. This system uses an adhesive to lay down the roofing. Every roofer has their own preference on whether to use a screw or an adhesive. But the main thing to consider, is the quality of the material that you are using.
What Do I Do if My Roof Was Installed Wrong?
There are a few things you can do if you believe your roof was installed wrong. Depending on your individual situation, there are a few different avenues that you can take. It is dependent on whether you worked with the company that installed the roof, or you inherited the roof issues by buying the home.
Here are three different actions you can take if your roof was improperly installed.
Work With the Roofing Company
If your roof was improperly installed and you worked directly with the company that installed it, you can try to work with them to fix the issue. They may be willing to come out on site and take a look at the issues that you're having with your roof. If they are not willing to correct the issue, it may be worth looking into suing them or filing a complaint with the Better Business Bureau.
Filing a Complaint With Better Business Bureau
If you've tried to work with the roofing company that installed your roof, but they won't help, you should look into filing a complaint with the Better Business Bureau (BBB). BBB serves as a place to resolve issues between businesses and their customers. If you feel you've been wronged by a business, call BBB or visit their website to file a complaint.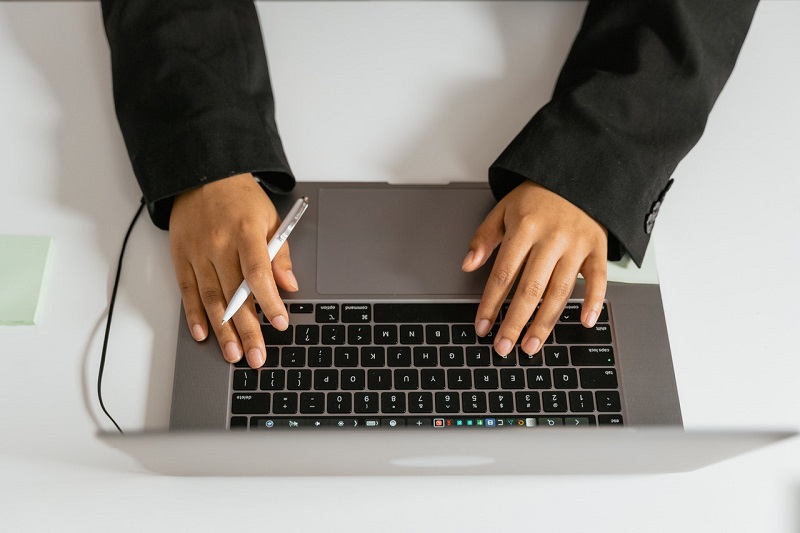 Roof Inspection
If you didn't work with the roofing company that installed your roof (i.e. you bought the home after it was installed), you could get a roof inspection on your roof. Many roofing companies offer free inspections and estimates. They will come onsite to your home and take a look at the damage to your roof. Once they have assessed the situation, they can then provide you with a no obligation estimate for fixing the damage. If the damage proves irreparable, they will recommend a roof replacement.
Working With a Qualified Roofing Company in Lakeland
It's important to work with a qualified roofing company when you need roofing services done. Working with a roofing company that gets the job done right the first time means you don't have to worry about improper roof installation and poor workmanship haunting you in the future.
But how do you know if they're a high quality, credible roofing company, or not? There are a few things you can look for.
Be sure to do your research before selecting a company to work with. By researching the roofing company, you'll find things that you may not have known otherwise. This can help you determine which roofing company in Lakeland to use.
Check their online reviews. If a company has a lot of negative reviews, that is a big red flag, especially if the negative reviews are about their workmanship. Look for any reviews that say "improper roof installation" or "poor workmanship." If they have these types of reviews, you should think twice before working with them.
Ask neighbors, family and/or friends if they have worked with the roofing company that you want to hire. They will give you their honest opinion of working with the company. Word of mouth is the best type of advertising, but it can also be the most helpful form of researching a company before you use them.
Lakeland's Premier Roofing Company
If you need to have a roof installed again because of improper installation the first time, call the professionals at Residential Roofing Depot. Residential Roofing Depot will always provide the best roofing services of any roofing company in and near Lakeland, FL. You never have to worry about us improperly installing a roof or providing any type of subpar roofing services.
Once we do an inspection on your roof, we will provide you with an estimate for the work needed. If you choose us as your roofing company, we'll work with you until well after your roof replacement is complete. We can even work with your insurance company, if needed. If you ever have any questions during the process, we're here to answer them for you.
Whether it is about the quality of the roofing material or the quality of the installation, we provide you with the best of the best. You can feel confident that our roofing technicians will carry out the entire project with utmost competence, skills and professionalism. We have installed hundreds of roofs in the Lakeland area and we have the best industry knowledge and principles under our belts.
Residential Roofing Depot is the best roofing company in and near Lakeland, Florida. Work with us for high quality roofing and service.