"A roof over your head," is one of the most important benefits of a home, so it is important for homeowners to always ensure that their roof is in the best possible condition.
Regular roof maintenance is a good preventive measure as a start, but roofing issues can happen to the most diligent homeowner. Every roof, particularly in Florida, experiences weathering and aging, so identifying issues early is key to avoiding costly repairs or even a roof replacement before it should be necessary.
Roofs may appear to be little more than an uncomplicated covering that protects the inside of the house, but they are in fact complex structures that are vital to the structure and stability of the entire home. From larger problems like a sagging roof to smaller issues like a few missing shingles, homeowners are wise to pay special attention to the condition of their roof – and to get advice and help from a professional roofing contractor when needed.
Perhaps more than nearly any other issue, a roofing problem can strike terror in the heart of homeowners. They fear the expense of a full roof replacement, and may feel that they lack knowledge of how to resolve any issue, no matter how small. An experienced roofer like Residential Roofing Depot can identify the issues and offer the solutions that will fix them.
What types of problems should homeowners be on the lookout for? Here are ten issues that could be a cause for concern – and a reason to get a roof inspection.
Roof Leaks
Not all roof leaks have an obvious cause. In fact, many require an inspection by a qualified roofing contractor to identify. For example, homeowners sometimes report water spots on the ceiling but no leak – a sign that there is an issue, but one that may be difficult to spot by the untrained eye.
It is important to take all roof leaks seriously, as damage can occur rapidly. Protecting your investment in your roof – and your home – means fixing every problem before it becomes an even bigger issue.
Flat Roof Leaks in Heavy Rain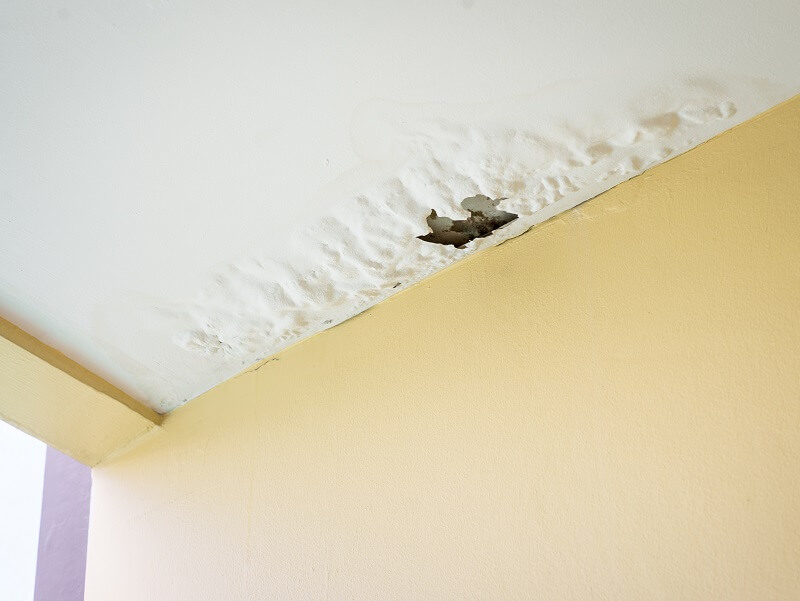 Any style of roof is subject to problems, especially given the sometimes-harsh weather conditions in Florida. Flat, or low slope, roofs have some unique issues. Flat roofs are more common in commercial properties, but they can create an attractive aesthetic that is sometimes found in residential homes, as well. A leaking flat roof can be the result of the same issues as other roof types, but with added challenges. Because there is very little (or no) slope, standing water can be a problem, and debris can pile up more readily.
Metal Roof Problems
Every roofing material has its pros and cons, and metal roofs are no exception. They can be beautiful and durable, but they also present different challenges than shingles or tile. Most homes with metal roofs have what is known as an architectural metal roof system. That means that the metal sits atop a separate deck. Some problems specific to metal roofs are:
Oxidation – Over time, the coating on a metal roof can deteriorate, leaving the metal panels to oxidize.
Flashing – Like other types of roofs, metal roofs use flashing to keep water away from areas where it should not be. Improperly installed or damaged flashing can cause leaks and structural damage.
Failing fasteners – Fasteners that hold a metal roof on are subject to deterioration and corrosion, an especially critical issue in humid environments like central Florida.
Problems with Synthetic Roof Underlayment
Underlayment lies between the roof deck and the shingles, tiles, or metal roofing material. It protects the deck from water in the event of outright roofing material failure or simple water seepage. Synthetic underlayment is sometimes used because it has a longer life expectancy and can be less prone to leaks if installed properly. Its sound-dampening effects can also be useful in metal roof installations.
That is not to say, however, that synthetic roof underlayment does not sometimes get damaged, and the resulting issues are not always immediately apparent. If you suspect there may be an issue with the underlayment, contact an experienced roofing contractor for an inspection.
Gutter Issues
Properly installed gutters and downspouts can be an important part of a home's exterior. They provide protection by directing water away from the building's walls and foundation. However, improperly installed or damaged gutters and downspouts can result in issues like water leaking between gutters and fascia or in gutters overflowing. These issues, in turn, can cause problems for the roof.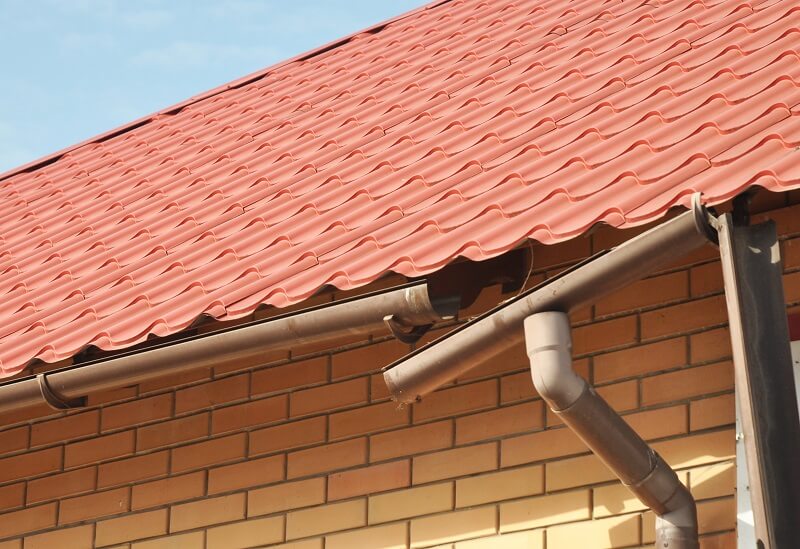 Broken or Missing Shingles
With Florida's volatile weather conditions, it is not uncommon for shingles to be blown off or damaged. Wind can lift or damage shingles, while Florida's hot sun can cause some types of shingles to crack, curl, or break.
While the damage from broken or missing shingles may not be immediate or even obvious, it is important to have a qualified roofing contractor do an inspection if you suspect that there may be an issue. Even a single missing or damaged shingle can result in serious problems that spread well beyond the single area.
Asphalt Shingle Granules
Asphalt shingles are the most popular roofing option in Florida; over 90% of central Florida homes have shingle roofs. They are so widely used because they have many advantages – they are lightweight, come in a variety of colors and textures, and are relatively easy to repair and replace.
Asphalt shingles have UV-ray-absorbing granules on them. Over time, these granules can deteriorate, fall off, and be carried away by runoff. This results in weaker shingles which are prone to water seepage. Additionally, the granules can eventually clog gutters and downspouts, leading to gutters overflowing or water leaking between gutter and fascia.
Tree Damage
Trees may be beautiful, and they can provide shade that saves energy and enhance the lifespan of roofing materials. They are, however, also one of the biggest causes of roofing problems. Large limbs that fall onto the roof can cause serious damage to not only the surface roofing materials, but also to the decking and structure of the roof below.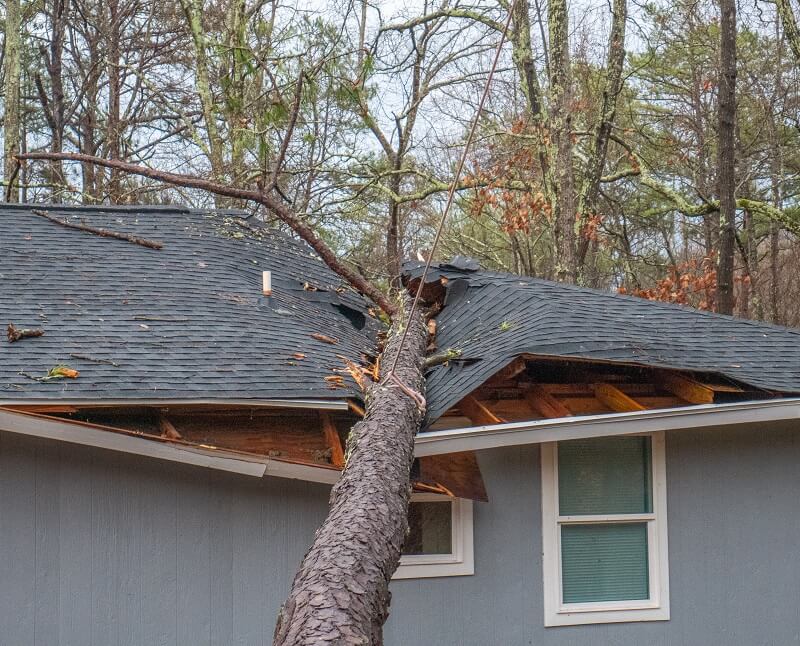 Even seemingly less severe issues like a tree branch scraping against a roof or smaller branches landing on the roof can be problematic.
Damaged Flashing
Flashing is flat, thin material that is usually made of metals that are resistant to corrosion. It is installed around seams and edges of the roof to help redirect water away from where it could cause damage. Flashing can be found around chimneys, roof valleys, skylights, walls, and other projections. Flashing is built to last, but it may not last forever. In fact, damaged flashing is one of the most common roof problems.
Roof Condensation in Winter
Florida's sub-tropical climate means that we don't experience some of the roofing issues that homeowners to our north battle. Roof condensation in winter is common when homes are heated in colder climates because the heated air inside rises to the roof, which is exposed to the colder temperatures outside. In Florida, this issue is less common, but condensation can still occur as a result of high humidity. Regardless of the reason, roof condensation is a problem that should be addressed.
Because every home and every roof is unique, there are a myriad of other problems – large and small – that can occur. Homeowners generally do not have the knowledge and experience to identify and address all the issues, and mistakes can be costly in the long run.
Schedule an Inspection
At Residential Roofing Depot, we recommend that homeowners get an inspection at least once per year and after major storms. Central Florida's weather extremes make roofing repairs nearly inevitable, but catching issues early can save significant problems and expense later.
Routine inspections are part of a strong roof maintenance plan that can prevent major problems arising from neglect, including a full re-roofing project. With our free inspections, there are never any risks or commitments, ever.
When you schedule an inspection, our certified roofing professionals will assess whether there are any existing roof problems – or any warning signs of impending issues. They will look for:
Deteriorating shingles or other roofing material
Mold
Water damage
Gutter clogging
Underlayment problems
Damaged flashing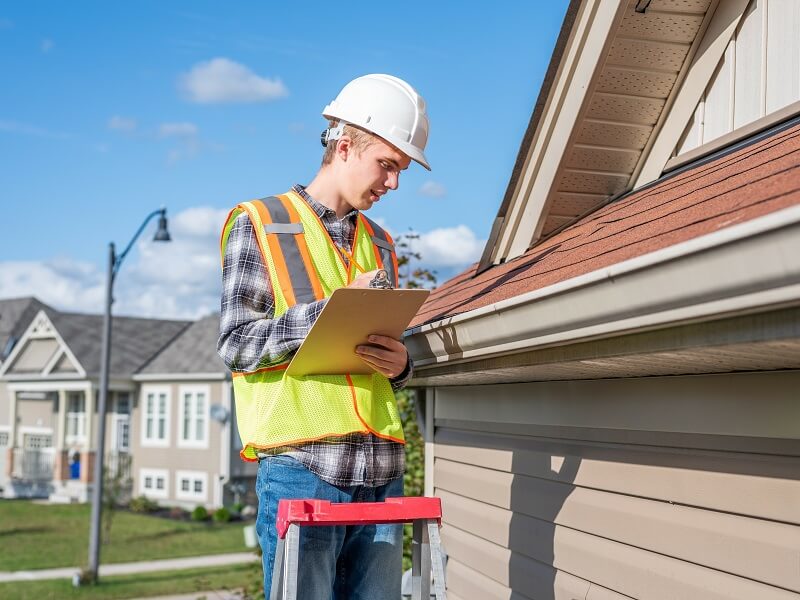 If roof repairs or a full roof replacement are needed, the inspector will provide a warranty-backed estimate that fits your budget. We offer energy-efficient and eco-friendly roofing options, and we strive to provide the peace of mind that can only come from working with an experienced, licensed, insured, and certified roofing contractor.
If the roof problem can be covered by howeowner's insurance, we can help you communicate with your insurance company to ensure that you get the most value out of your coverage. We also offer roof financing.
Whether it is about the quality of the roofing material or the quality of the installation, we provide you with the best of the best. You can always feel confident that our roofing technicians will carry out your entire project with the utmost care and professionalism.
"Our experience, from the first phone call, to scheduling an estimate, to the information provided when we had questions, to the re-roof, to the kindness, promptness and consideration of the roofers, to the day of completion couldn't have been a better one." ~Jess
We invite you to check out what some of our other customers have to say about Residential Roofing Depot. Give us a call today to get started – we're here to help you!