In need of roof maintenance and wondering what it costs? You may also be wondering what exactly roof maintenance includes. Maintenance of your roof includes a few different things that we will cover in this article. In general roof maintenance includes: inspections, general roof repairs, debris removal, gutter cleaning and mold removal (among other things).
To determine whether your roof is due for maintenance, it's best to contact a professional roofing company. They can come out and do an inspection and provide an estimate. Then they'll schedule a time to come out and do the maintenance or repairs.
Safety is the top priority when doing roof repairs or roof replacements. It's important not to take on this job if you do not have experience in roofing. While it may seem easy to just brush away debris, climbing on top of your roof is a safety risk in and of itself. It's important that you take all safety precautions and leave it to the professionals.
Importance of Roof Maintenance
It's important to maintain your roof so that you can keep its integrity and not have to pay for costly repairs or potentially a replacement. Performing routine maintenance can save you money in the long run. Some of the maintenance is something that you can do yourself at home. But if you don't feel comfortable, or if you don't have the right equipment, you can always call a professional roofing company to perform your maintenance for you.
The overall benefits of roof maintenance are:
Preventing further damage
Keeping the integrity of your roof in check
Regular monitoring of any damage to your roof
These benefits are important in keeping the structure of your house in good health. If your roof is compromised, then your whole home could be compromised. It's important that you keep your roof well maintained regularly.
What is Roof Maintenance?
There are several things that roof maintenance includes. Your roof needs regular maintenance because it helps to keep your roof in good shape. If you skip out on your routine roof maintenance, you'll be paying for it eventually in the form of repair costs and/or a roof replacement.
Roof maintenance general includes the following things:
General roof repair
Roof inspection
Gutter cleaning
Debris removal
Mold removal
These are just a few things that maintenance generally includes. Let's take a more in depth look at some of the things that are included in roof maintenance. Keep reading to learn more.
Debris Removal
This is something that most homeowners CAN actually do themselves (as long as it doesn't require getting up on the roof yourself). If you have a tool that can reach your roof, you can easily remove debris pile ups on top of your roof. Debris gets on your roof from wind or rain and if you don't remove it it can become a bigger problem.
Mold Removal
You should also be sure to regularly remove any mold from your roof. Mold can quickly spread to other areas of the roof and your home, causing more damage. You can use your hose to gently spray away any mold or moss build up. If the mold is too widespread, you may need a professional roofer to come get rid of the mold for you.
Gutter Cleaning
Gutter cleaning is an important part of roof maintenance that many people don't think of. However, if your gutters are left unclean and unattended to, it can cause harm and potential damage to your roof. You can clean your gutters using a hose and gently remove debris from your gutter. Or you can use a ladder to remove all the gutter debris by hand. Be sure to use safety measures if you use your ladder. If you're not comfortable doing this yourself, contact a professional roofer. They can take care of your gutters for you.
General Inspection and Repair
Roof maintenance also includes general inspection and repair. You should get your roof inspected at least once a year. In Florida, we recommend getting a roof inspection annually and after any severe hurricane or natural disaster.
In a roof inspection, a roofer will look for any loose shingles, loose nails or bolts, loose flashing or anything out of place. If they notice anything amiss, they can often repair it on the spot if it's just a matter of something loosening that needs repaired.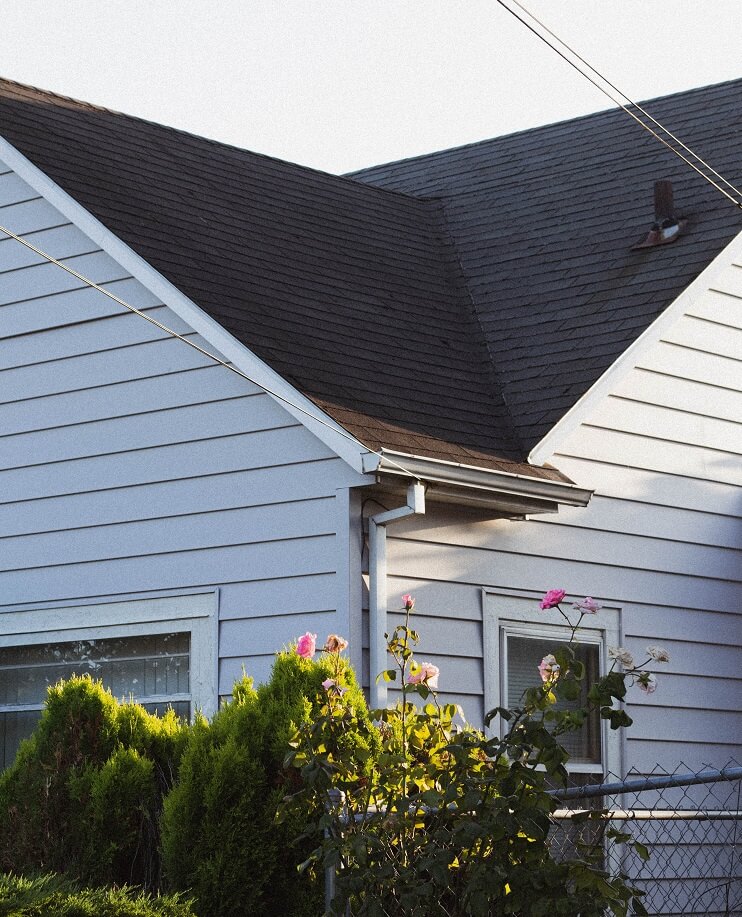 How Do You Know if Maintenance is Enough?
Now that we've covered what routine maintenance on your roof includes, it's time to talk about how we know if maintenance is enough. In some cases, maintenance is not sufficient enough to repair the damage and a full roof replacement is needed.
The best way to determine whether you need to invest in a new roof is through a roof inspection. Your local Lakeland, FL roofing company, Residential Roofing Depot, can provide you with a free roof inspection and estimate. Just give us a call and we'll get you on the schedule.
In the meantime, there are a few factors that can help you figure out if a roof replacement is imminent or not. Keep reading to learn what these factors are.
Roof Repair vs. Roof Replacement
Getting your roof replaced is typically a much bigger undertaking than simply getting it repaired. However, it may be necessary if the damage to your roof is found irreparable upon inspection. A roofing company can come to your house and do an inspection to determine the scope of the project and what type of roofing services are needed.
When you call Residential Roofing Depot, we won't sugarcoat anything or exaggerate the damage – we give it to you straight so you know exactly what to expect. We'll explore all repairing options before we determine it needs to be replaced, if it comes to that. We want to make the process as easy as possible for you. We know that re roofing cost is much higher than roof repair cost, so we work to provide you with the easiest solution available to you.
Is it Time to Invest in a New Roof?
Now it's time to decide whether a roof replacement is necessary for your home. Your roof is a critical component of your home. If your roof was installed properly initially and it is still young, you probably won't need to replace it. But if your roof is damaged and cannot be repaired, a roof replacement may be necessary.
Replacing your roof in a timely fashion is important to the safety of you, your family and your home. You don't want to leave any damage unrepaired because it can cause more damage or eventually cause the roof to collapse.
To determine whether you need a roof replacement, look for these signs:
Shingles cracking or curling: This is an easy one to notice. If you see damage to your shingles, give us a call.
Granules are missing (bald spots): Bald spots in your shingles mean that they are not as durable as they once were.
Attic has leaks or openings: If you notice that your attic has leaks or openings, it's important to address this issue as soon as possible.
Questionable workmanship: Your roof could be weak due to poor workmanship of your previous roofing company. If you suspect this to be the case, it's important that you file a complaint as soon as possible.
If you've seen these signs around your home or think it's time for a roof replacement, call our professionals for a free roof inspection. We'll assess the damage and let you know if it's repairable or needs replacing.
Work With a Roofing Company You Can Trust
Residential Roofing Depot has a lot of years of experience in repairing roofs, roof maintenance and installing new roofs in and around Lakeland and Central Florida.
If you think you are in need of roof replacement, call Residential Roofing Depot to get the best value for your hard-earned money. We will provide you with the best quality of service from start to finish. After you get your inspection with us, and choose us as your roofing company, we'll be with you until well after your roof replacement is complete. If you ever have any questions during the process, we're here to answer them for you.
Whether it is about the quality of the roofing material or the quality of the installation, we provide you with the best of the best. You can feel confident that our roofing technicians will carry out the entire project with utmost competence, skills and professionalism.
Residential Roofing Depot of Lakeland is here to help you with all of your roofing needs. Call us today for a free inspection and estimate for your roof repair or roof replacement costs. When you work with us, you can count on superior customer service and absolute attention to detail. Let us help you with your roofing needs. Work with a roofer you can trust!