The roof on your home is vital in ensuring that you and your family remain safe and dry. It is also a significant investment that can impact not only the aesthetics of your home but also how much energy it consumes.
Considering Energy Efficiency in a New Roof Installation
When it comes time to replace your roof, you have a lot of important decisions to make. One of the most important is what type of roofing material to choose. There are a variety of options available, each with its own set of benefits and drawbacks. Some roofing materials are more affordable, while others are more durable. Some are available in a variety of styles and colors, but others have limited options.
One of the considerations that has grown in importance over recent years is energy efficiency. Different roofing options offer varying levels of efficiency. Metal roofs are a popular choice for homeowners concerned about energy savings because they reflect heat and help keep your home cooler in the summer. Tile roofs are also a good option because they offer great insulation and can help keep your home warm in the winter. If you're looking for the most energy-efficient roofing option, however, you may want to consider a green roof. Green roofs are covered with vegetation, which helps to keep your home cooler in the summer and warmer in the winter. Not to mention, green roofs are also great for the environment!
Why Should I Care About Energy-Efficient Roofing?
During the summer months, a non-reflective rooftop can get far hotter than the surrounding air. In fact, depending on the roofing material, temperatures on a roof can reach 170 degrees Fahrenheit or more.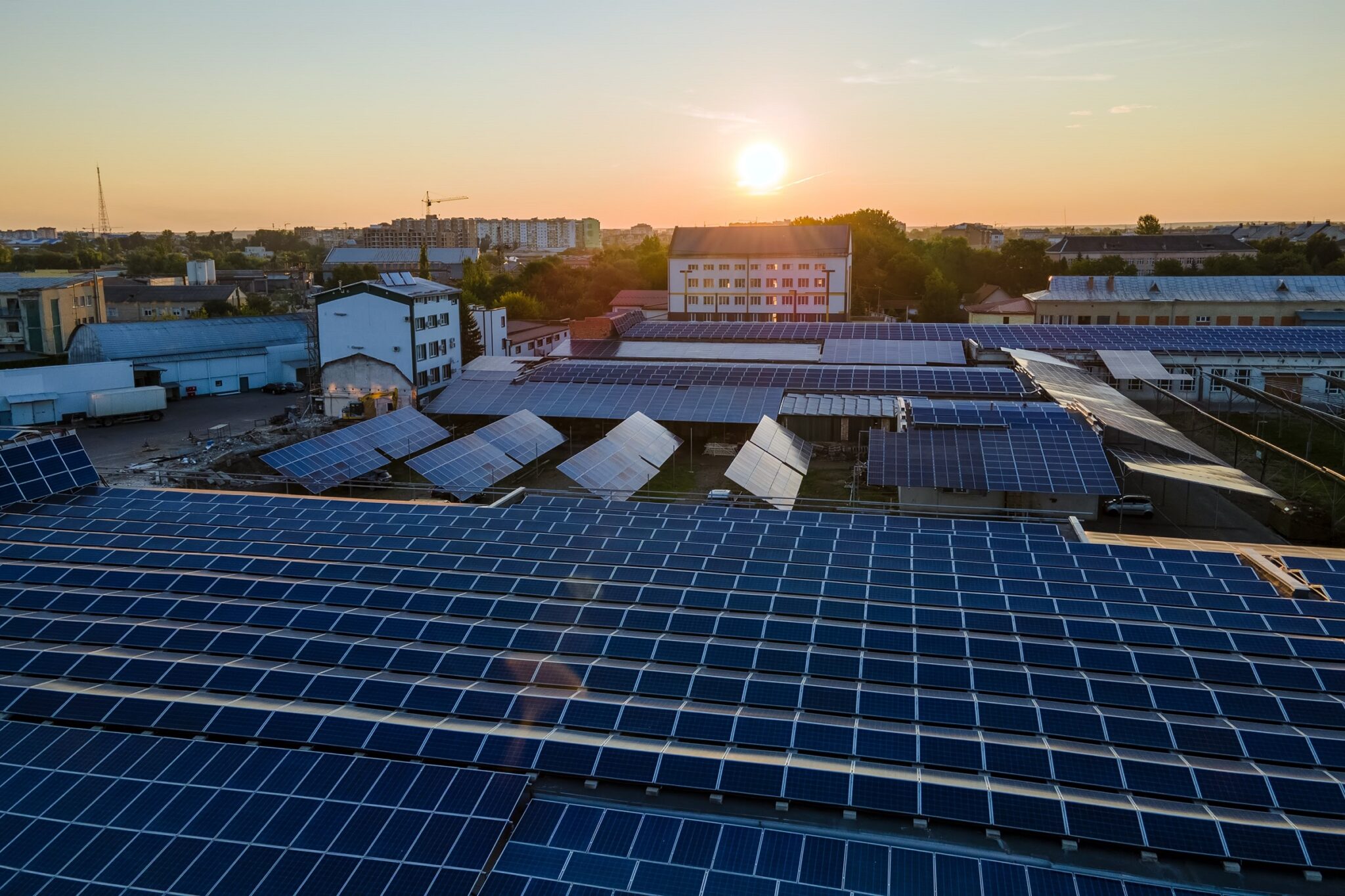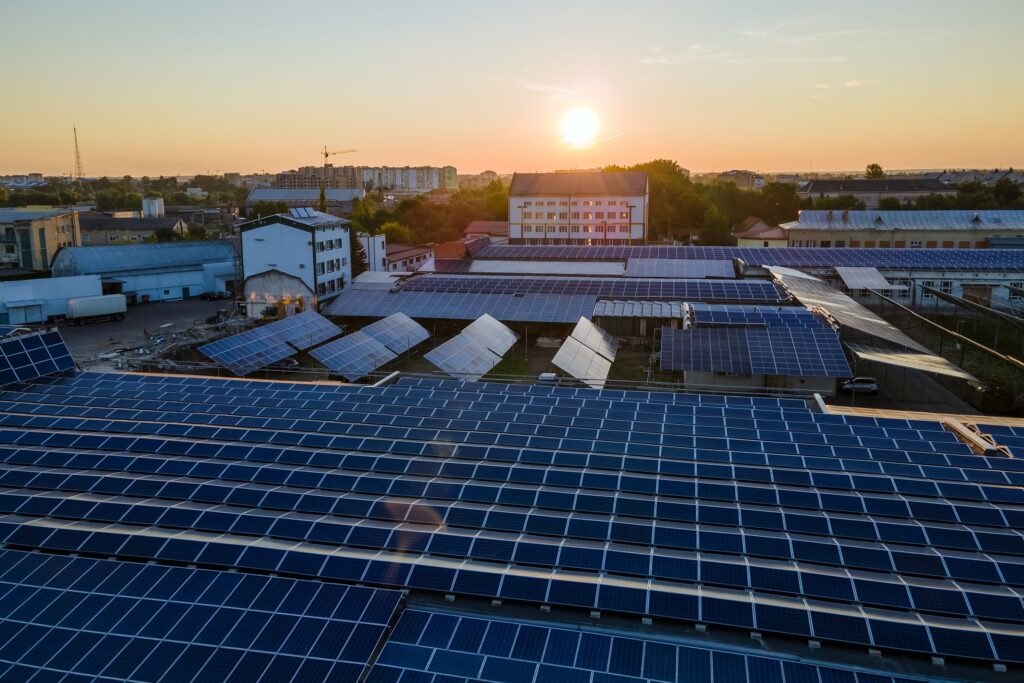 Even with good insulation, that heat penetrates roofs and warms up attics and the home's interior, which forces air conditioners to work harder just to keep the indoor temperature manageable.
Replacing an existing roof may seem expensive in many circumstances, but if your present roof is your home's weak spot when it comes to energy efficiency, a new roof might just pay for itself over time.
The United States Department of Energy (DOE) says that an energy-efficient roof can save homeowners as much as 25% on their energy bills compared with older, less efficient roofs. Depending on your specific circumstances, this means that the energy-cost savings could counterbalance the investment in a new roof in a relatively short period.
What Is ENERGY STAR Rating?
The ENERGY STAR rating is a voluntary program that helps businesses and individuals save money and protect the environment through energy efficiency. The rating was introduced in 1999 by the U.S. Environmental Protection Agency.
To earn the ENERGY STAR, a product or system must meet strict energy efficiency guidelines. ENERGY STAR certified roof products are available in a variety of materials, including metal, asphalt, tile, and fiberglass.
ENERGY STAR certified roof products reflect more sunlight than conventional products, which can help reduce cooling costs in the summer.
For example, an ENERGY STAR certified metal roof can reflect up to 70% of the sun's rays, which can lower your attic temperature by up to 50°F. This can translate into significant savings on your air conditioning costs over the life of the roof.
In addition to saving you money on your energy bills, ENERGY STAR certified roof products can also help reduce the "heat island" effect in urban areas. The heat island effect is a phenomenon where cities are warmer than surrounding rural areas due to the large amount of pavement and buildings that absorb and retain heat. This can cause a number of problems, including increased air pollution and smog levels, as well as higher temperatures inside buildings.
Installing an ENERGY STAR certified roof can help reduce the heat island effect by reflecting more sunlight and reducing the amount of heat absorbed by your home or building. This can lead to cooler indoor temperatures, improved air quality, and reduced smog levels.
What Type of Roofing Is the Most Energy-Efficient?
The most energy-efficient roofing option for your home will depend on a variety of factors, including your climate, the type of home you have, and your personal preferences. If you're not sure what roofing option is right for you, be sure to talk to a professional. They will be able to help you choose the best option for you.
Here are some general considerations relating to the efficiency of the most common types of roofing materials.
Asphalt Shingle Roofs
Asphalt shingles are one of the most common and affordable roofing materials available, but it is important to understand that they come in a wide variety of options. Traditionally, asphalt shingles have been non-reflective and heat-absorbing, making them not very energy efficient.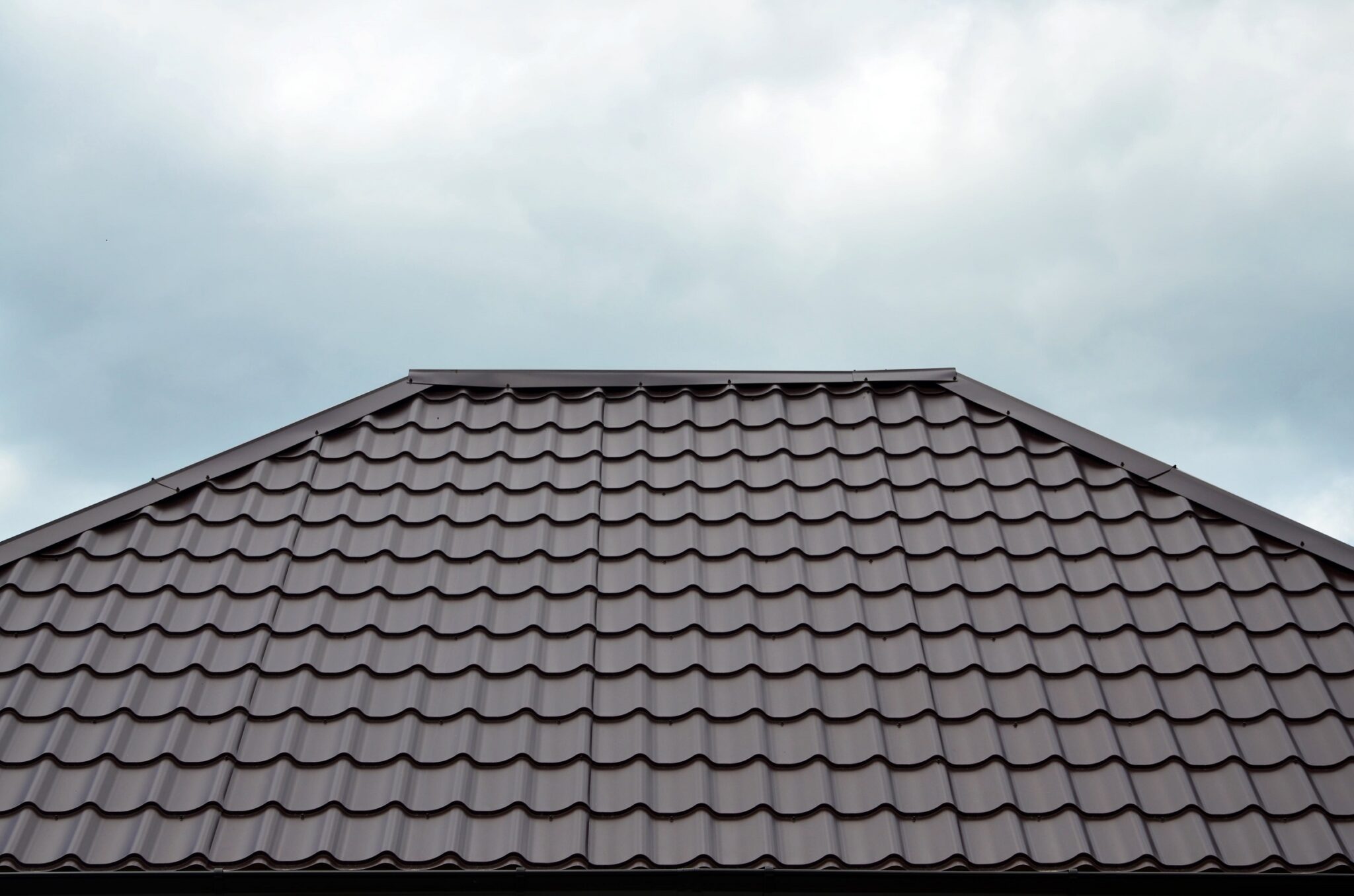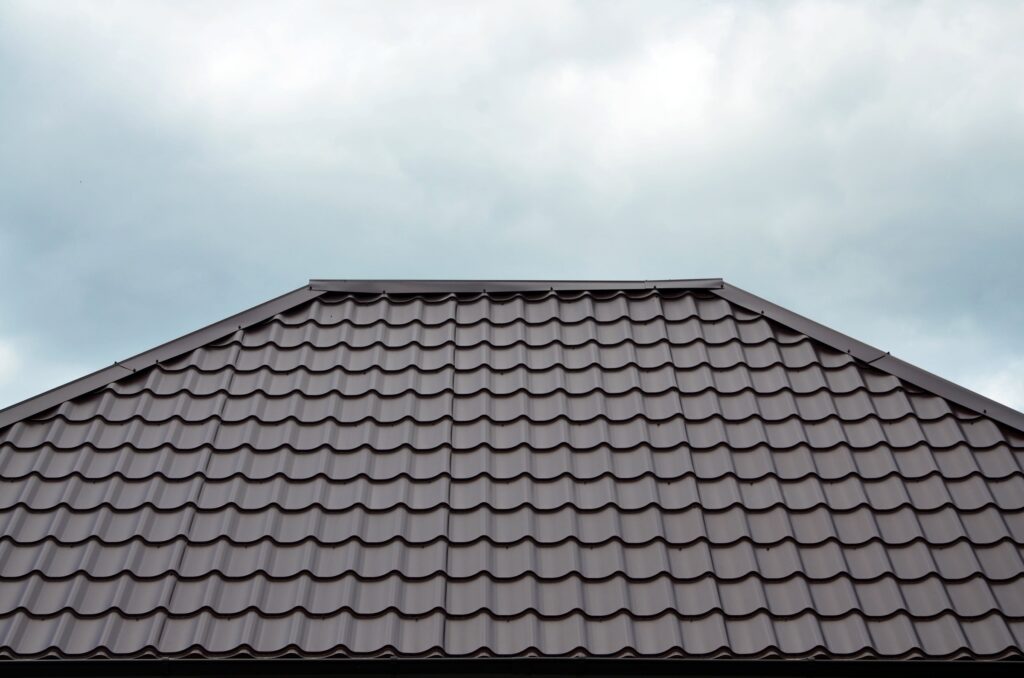 Recent developments in manufacturing, however, have produced some new lines of asphalt shingle roofing that have higher energy-efficiency ratings. The granules on these shingles are solar-reflecting. They can save on energy bills and also extend the roof's life by keeping surface temperatures lower.
What are the most energy-efficient shingles? ENERGY STAR rated shingles are available from the major manufacturers of asphalt shingles. This means that they meet the Environmental Protection Agency's specifications for solar reflectance.
Metal Roofs
Metal is one of the best and most popular choices when it comes to energy-efficient roofing. Metal roofs are very reflective, which means that much of the sun's energy is reflected back off the roof. This helps keep your home cooler in the summer. In cooler months, metal's excellent insulation properties help keep the heat inside.
As a base material, metal does a better job than asphalt shingles. Pre-painted or coated metal roofing materials are even better. Additionally, lighter colored metal roofs are better than darker ones at reflecting the sun's heat.
Metal roofs also offer great durability and can last for many years.
Tile Roofing
Slate, clay, or concrete tile roofs can be a good energy-efficient choice for some homes. Some of these kinds of tiles are designed in a way that maximize their ability to reflect heat.
Additionally, the profile of many tile roofs means that air can flow under them, which increases their ability to release heat, rather than absorb it.
Green Roofing
In recent years, so-called "green" roofs have become more popular for residential, as well as commercial, usage. Green roofs are a great way to save energy and money. They help keep your home cooler in the summer and warmer in the winter, which can lead to lower energy bills. Green roofs also help improve air quality and reduce storm water runoff.
Green roofs are typically constructed to allow the planting of vegetation on them. As a result, they are not only energy efficient, but also environmentally friendly and sustainable.
There are many benefits to green roofs that have caught the attention of eco-conscious (and cost-conscious) homeowners:
Studies suggest that the lower maintenance costs and reduced energy usage could account for more than 50 percent of the cost of installing a green roof.

Green roofs reduce storm water runoff.

Properly constructed green roofs can last longer than conventional roofs.

Green roofs are significantly cooler than black roofs during hot weather, which reduces the wear and tear on the roof's surface.
What Color Roof is Most Energy-Efficient?
The color of your roof can impact its energy efficiency, regardless of what type of material it is made from.
Here's why:
Light absorption
Black materials rapidly absorb light, converting it into heat. This is why black surfaces like blacktop (or roofs!) get so hot in the summer. Conversely, white materials reflect light, so they do not experience drastic changes in temperature.
Heat retention
Heat is retained more readily by darker colors.
As a result, white (or lighter color) roofs are generally more energy efficient than black (or darker) colors, all else being equal.
Energy-Efficient Roofing and Sustainability
The growing interest in energy-efficient roofing aligns with the trend toward sustainability in many aspects of consumers' lives.
Energy-efficient roofs are an important part of creating a sustainable home. They can help you save money on your energy bills, reduce your carbon footprint, and make your home more comfortable.
In addition, some energy-efficient roofing materials are also environmentally friendly. Metal roofing, for example, is not only 100% recyclable, but it is also typically made of 25 percent or more recycled materials. Metal also lasts longer than asphalt shingles, which means that less material ends up in landfills. Finally, because metal roofs weigh approximately half of what asphalt shingles weigh, there is less stress on the roofing structure, which can mean less materials are required for the roof trusses and supports.
Likewise, green roofs are inherently good for homeowners interested in sustainability. They can significantly reduce the need for air conditioning in hot months and provide insulation during colder periods. They can also be a great place for gardens for food production, and they can be expected to last significantly longer than traditional roofs.
What Is Cool Roofing?
One term that is sometimes used in relation to energy-efficiency is "cool roofing." This simply means that the roof is designed to absorb less solar energy than a conventional roof.
Cool options are available in many different roofing material types. For example, if you want to use asphalt shingles, a "cool" option would be to choose a light color. Metal shingles or tiles can be "cool" if they are factory coated with a light-colored paint or surfaced with reflective mineral granules. Other roofing materials have similar alternatives that make them more energy efficient.
In many cases, opting for a cool roof does not cost more than a conventional non-cool roof, and the cost savings from less energy usage over time can be material.
The Best Energy-Efficient Roofing for Your Home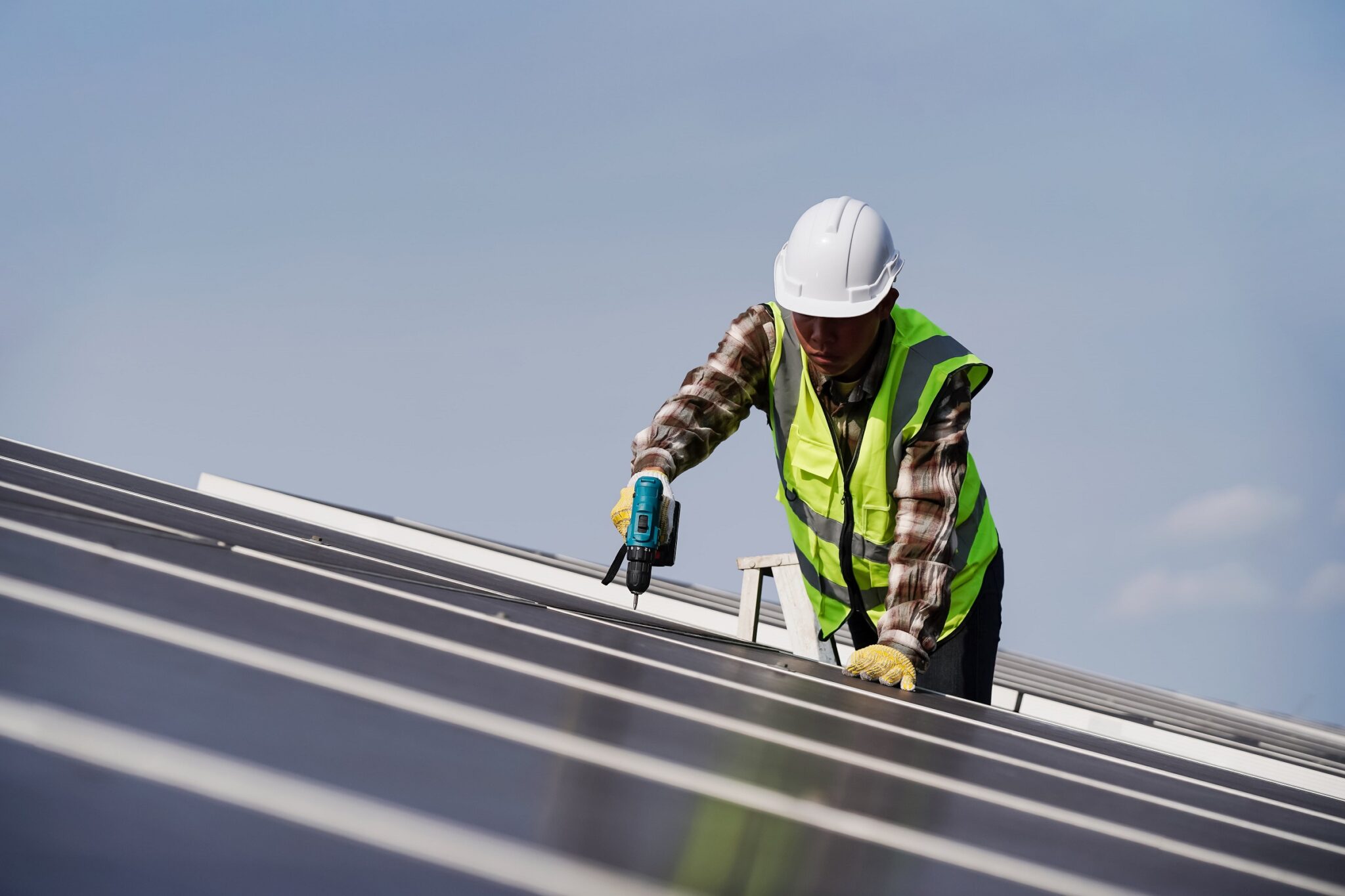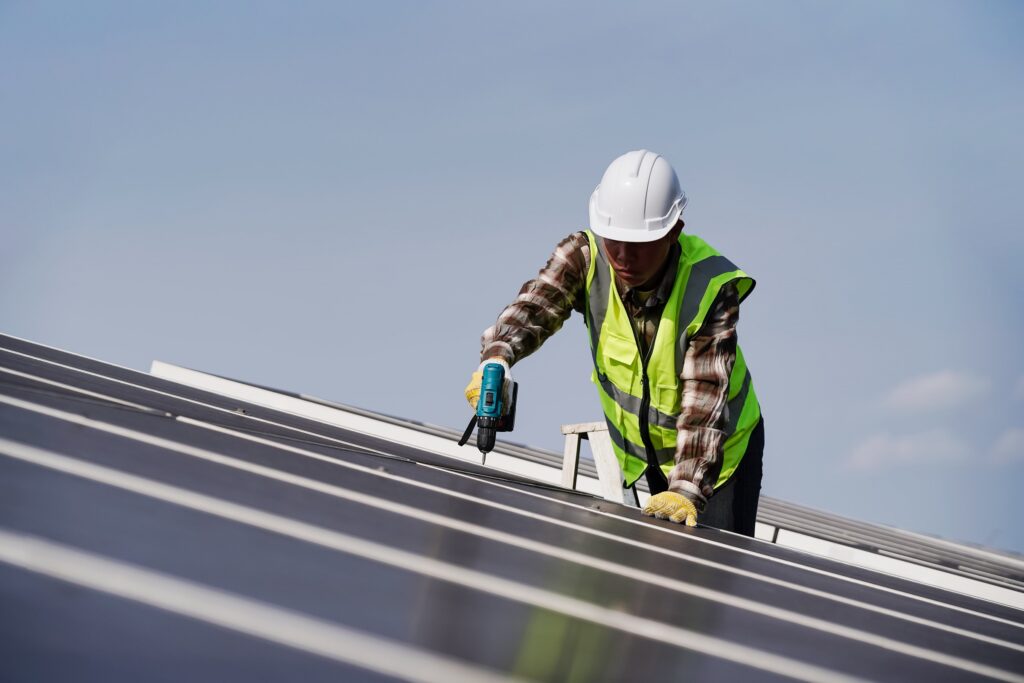 There are many benefits of energy-efficient roofing, from energy cost savings to sustainability and roof longevity. But when it comes to choosing the right roofing for your home, the best option depends on your climate, the style of roof you have, your budget, and your personal preferences.
If you are looking to install new roofing that is energy efficient, be sure to talk to a professional roofing company. They will be able to help you choose the best options.
The Best Lakeland Roofing Company
At Roofing Depot of FL, we have the knowledge and experience to help you determine which of our many roofing options is right for you. From asphalt shingles, to metal, tile, or flat roofing, we offer a wide variety of choices to meet the needs of our residential and commercial customers.
Our professional roofing installers have years of experience, and our team of roofing professionals can assist with everything from homeowners insurance claims to roof financing.
When it comes to professionalism, communication, and quality with competitive pricing, you can always trust the best – Roofing Depot of FL. We'll knock your shingles off!