There are many different types of roofing material on the market today, so homeowners in need of a roof replacement or a new roof installation have many choices.
One of the major considerations when making a decision about which roofing material to use is reliability. Asphalt shingles, metal, clay or concrete tile, slate, wood shakes, and solar are all popular roofing materials, and each one has its own unique set of pros and cons. So which one is the most reliable? That depends on your specific needs and geographical location.
What Is Reliability?
When it comes to roofing, there are several elements that factor into reliability. These include:
What is the expected lifespan of the roofing material?

How durable is it in your climate?

How much ongoing maintenance is required?

How difficult (and costly) are roof repairs?
Expected Lifespan
Life expectancy for a roof is often one of the things homeowners focus on most, with good reason. A new roof is a major investment, and one that no one wants to repeat more often than necessary.
That said, there is wide variation between the life expectancy of different roofing materials – and even variation within categories. Generally speaking, more expensive roofing materials last longer, but longevity is dependent upon many factors, not just price.
Here is a breakdown of the expected lifespan of the most common roofing materials used in the US.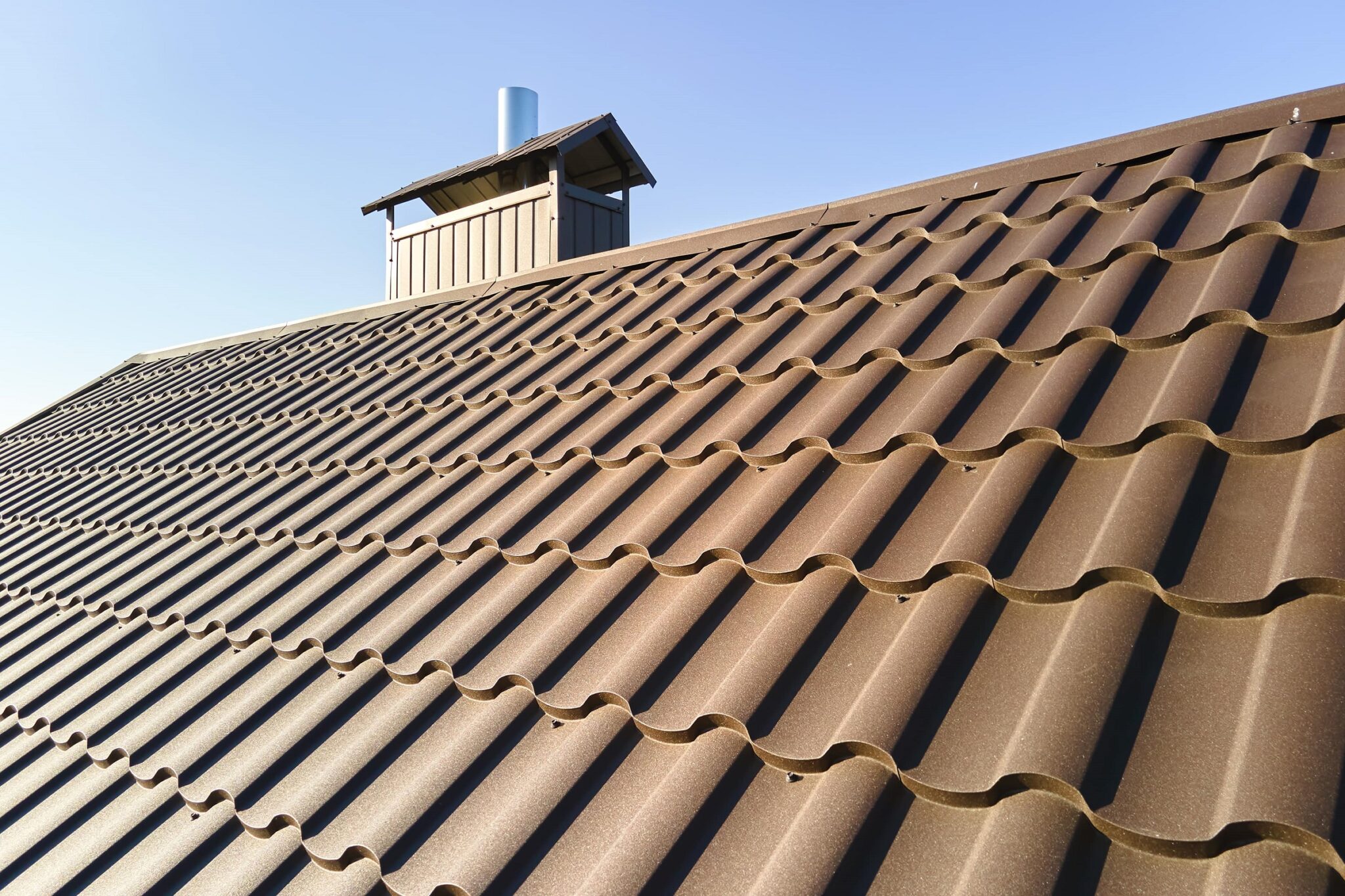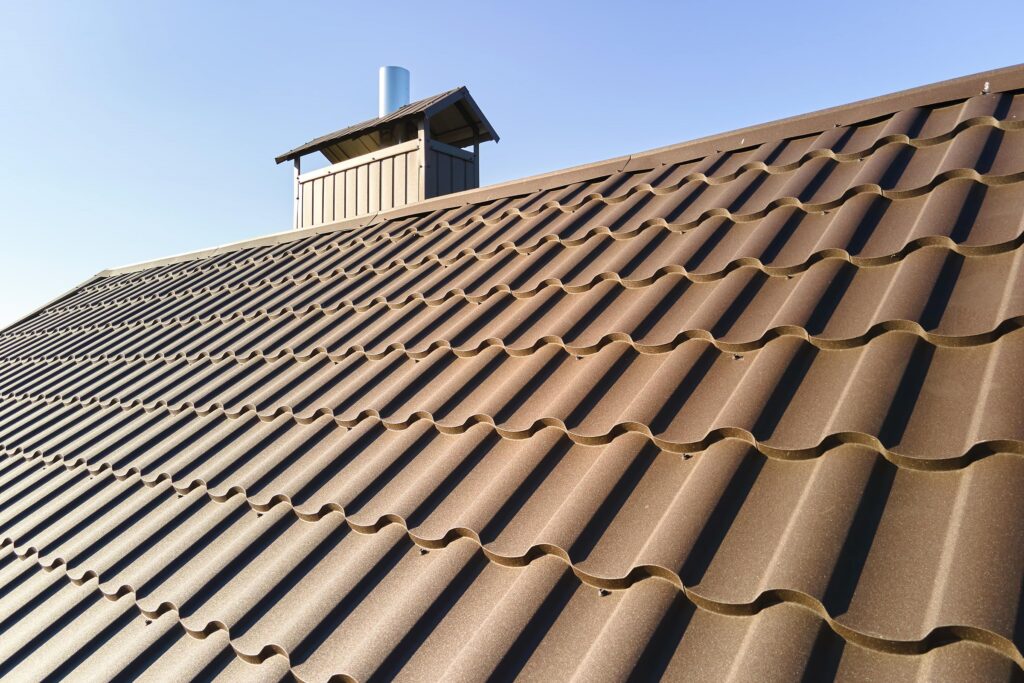 Asphalt Shingles
Asphalt roof shingles are by far the most common type of roofing material in the country, used on roughly 80% of homes. This is, in part, because they are often one of the most affordable options, but also because there are a great many options when it comes to finding the perfect fit for your home.
There are different types of asphalt shingles – fiberglass or organic – and different styles, such as three-tab or architectural. As a result of the many variations, the life expectancy of asphalt shingles is in a large range – from 15 years for basic three-tab shingles to twice that long or even more for architectural or luxury shingles.
Clay or Concrete Tile
Clay tiles made from terra cotta are fairly common in certain parts of the country, and ceramic or concrete tiles are also widely available. Because most kinds of tiles are heavy, the underlying roof structure must be capable of handling the weight. This can make tile roofs more costly and often means that they are not a good fit for a reroofing of a home with another type of roofing material.
Clay or concrete tiles have some of the longest life expectancies of any roof, with some lasting well over 100 years when properly maintained.
Metal Roofing
Many people are familiar with the standing seam metal roofs often used on structures like barns and outbuildings. However, metal roofing used on homes is far more advanced, and there are numerous options available. Standing seam metal roofs are fairly common, but newer developments include a variety of look-alike options that are made from metal but with the appearance of shingles, shakes, or even tiles.
Metal roofing can be generally expected to have a life expectancy of at least 30 years, but some might last as long as 75 years.
Slate Roofing
Slate roofs have a very traditional design aesthetic, but the material is used relatively infrequently today. This is due to several factors, including its weight, fragility, and the cost, which can be one of the highest.
In terms of life expectancy, many slate roofs have lasted well over 100 years.
Wood Shakes
Like slate roofs, wood shakes have a very distinctive look, but their disadvantages have led to them being used relatively infrequently.
Wood shakes require more maintenance than most other options, but with proper care they can last for 35 to 40 years.
Solar Roofing
Although residential solar panels have been available for some time, there are new forms of solar roofing that look like traditional roofs rather than large flat, black panels bolted onto the roof surface. Solar roof shingles or solar tiles can offer significant energy savings for residential properties, since they can provide at least some of a home's power.
Because these forms of solar roofing are relatively new, actual life expectancy estimates are still being determined. Manufacturers say that solar shingles or solar roof tiles should last about 20 years or longer.
The Right Roofing Material for Your Climate
The climate in which you live has a major impact on which roofing material is the best choice for your home.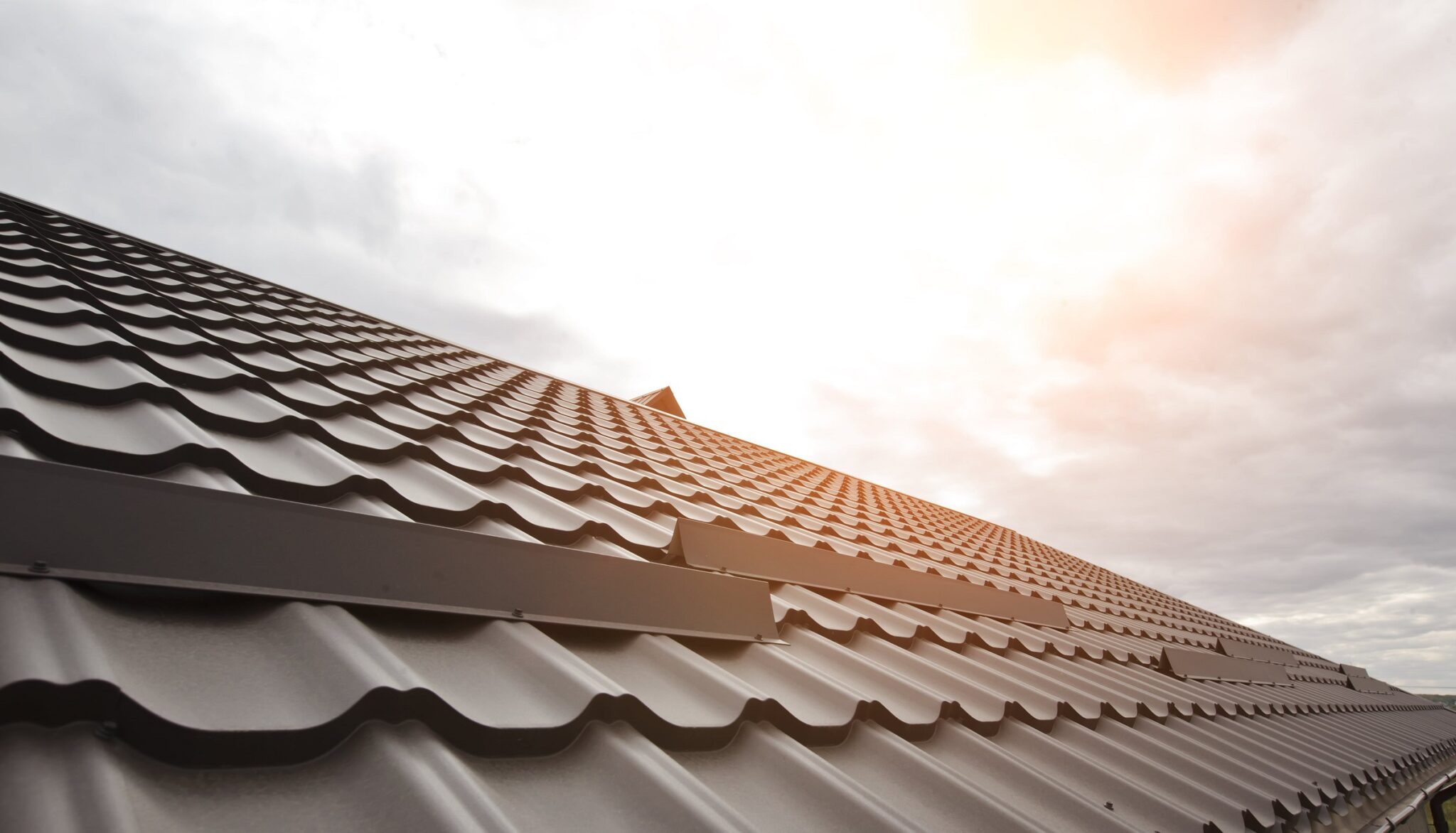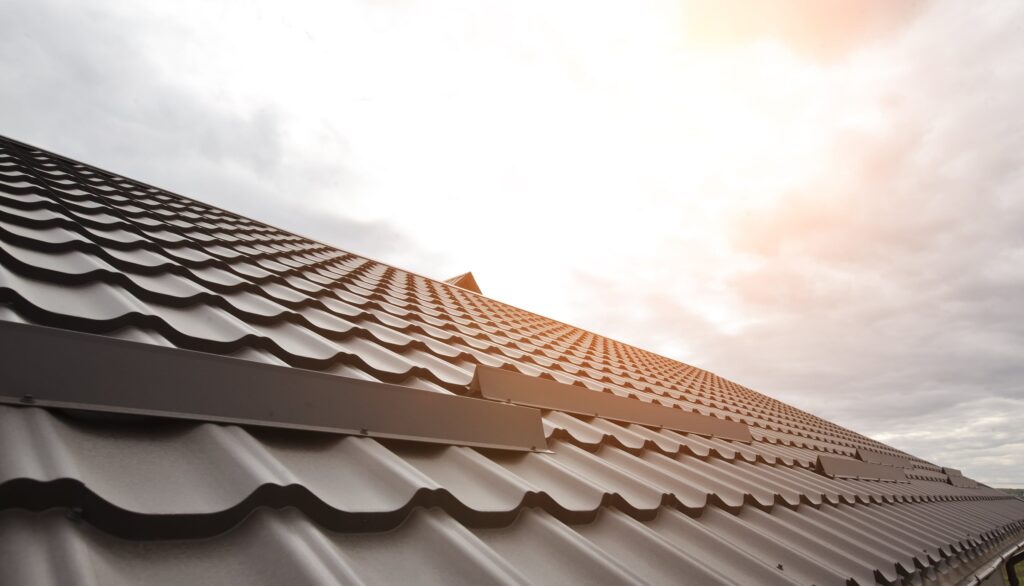 If you live in an area that gets a lot of snow in the winter, you will want a roofing material that can hold up under the weight of the snow. Slate and concrete tile are two good options. They are both very strong and durable. Metal roofs are also a good choice for areas that get a lot of snow. They are designed to shed snow easily and are less likely to collapse under the weight.
If your home is located in an area that gets a lot of wind, it is important to choose a roofing material with strong wind resistance. Metal roofs are a good choice for this. They are very strong and can withstand high winds. Clay tile and concrete tile are also good choices. They are both very heavy and will not blow away in even strong wind gusts.
Homes in areas that get a lot of hail need a roofing material that can hold up against the hard pounding. Metal, clay tile, and concrete tile are all good because they are less likely to be damaged by hail.
Roofing materials that reflect heat are important if you live in an area that gets a lot of sun. Metal roofs and lighter colored asphalt shingles have higher reflectance. Solar roofing offers the added benefit of capturing the sun's energy to save on cooling and heating costs.
If you live in an area that has high humidity, it is important to choose a roofing material that can resist mold and mildew. Metal and tile roofs are a good choice, and some asphalt shingles now have coatings that help deter mold growth.
Roofing Materials Ongoing Maintenance
The reliability of all roofing materials is dependent upon proper maintenance. Some materials require more maintenance than others, but all property owners should periodically inspect their roof and ensure that it is free from debris, such as leaves, sticks, or even branches. It is also wise to trim tree branches and other vegetation that could potentially cause roof damage during a storm.
In addition, here are a few tips for ongoing maintenance:
Asphalt shingle roofs should be checked for curling, missing, or damaged shingles. Additionally, a large amount of granules coming loose and clogging gutters or downspouts indicates that the time is coming for a roof replacement.
With metal roofs, it is especially important to keep the gutters and downspouts clear to prevent water from backing up, which can lead to rust or corrosion. If rust does develop, use a wire brush to clean it before priming and painting.
Clay or concrete tile roofs should be inspected regularly (and after major storms) for broken tiles. Since walking on tiles can cause damage, it is recommended to inspect them without stepping onto the roof. If the roof needs to be cleaned, use warm water and mild dish detergent in a low-pressure power washer.
Roofs made from wood shakes are prone to developing moss, mold, and mildew, so they should be checked frequently. If moss or mold begin to develop, clean the surface with a small amount of detergent diluted in warm water.
Regardless of the roofing material used, all roofs should be inspected regularly by a professional roofing contractor, and roof repairs made as necessary.
Choosing the Right Roofing Material For You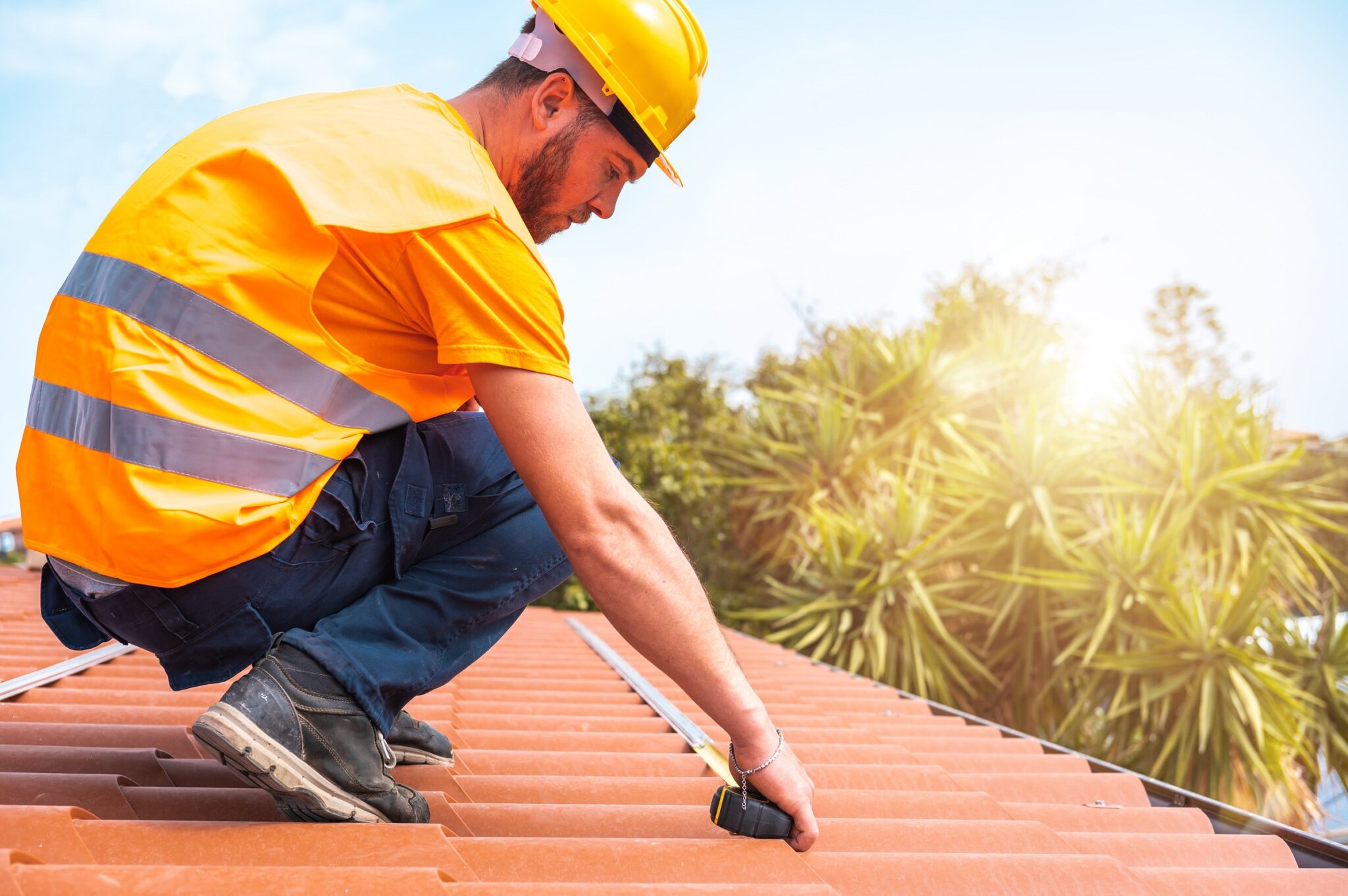 Reliability is a very important factor when it comes to choosing the best roofing material for your home. However, there are other considerations that come into play as well:
What roofing material works with the style and design of your home?

Does your roof have gables, dormers, or multiple angles that impact your choice?

What color roof matches the environment and your own aesthetic?

Is your roof's structure able to support the roofing material you are considering?

Does your choice of roofing material have any impact on your homeowner's insurance premiums or policy?
Local roofing companies are a good source of information when it comes to making the best choices about roofing materials, especially roofers who have experience working with different materials.
Roofing Service In Central Florida
At Roofing Depot, our goal is to be the best roofing company in Florida. We strive to ensure that our customers fully understand their choices when it comes to roofing materials for new roofs or roof replacements.
As a fully licensed and insured roofing company, we have the experience and knowledge to provide whatever residential or commercial roofing service you need. Contact us today for a free estimate.