When you are buying a home, there are a lot of things to consider. One of the most important of those things is the roof, since it is such a critical component of any home. You do not want to set yourself up to need an unexpected roof replacement right after settling on your new house!
The national average for the cost of a new roof in the United States is $10,000 according to the Office of Energy Efficiency and Renewable Energy. This can vary depending on several factors, including the area where the home is located, the size of the roof, material, labor costs, and more.
In short, the roof is a significant (and expensive) component that should be a major factor in your decision to buy a home. Unfortunately, even homebuyers who understand the importance of the roof often do not know what to look for when they are thinking about purchasing a new home.
What To Look for When Buying a Home
A roof is a complex structure that plays an important role in how well-protected, insulated, and secure your home ultimately is. A quality roof will help maintain the integrity of your home, keeping it secure, protecting it from bad weather, and providing valuable shade from the sun.
If you are in the market for a new home, here are a few things to keep in mind when you are inspecting a roof during your homebuying process.
Age of the Roof
All roofs have a finite lifespan, so knowing the age of the roof on any property you are considering can save you plenty of time and money in the future. Ask the current homeowners if they know how old the roof is. If they purchased the home new or had a roof replacement, they should be able to provide this information. If they do not have it, you may be able to get the information from your local municipality's building permit records, since permits are typically required for a roof replacement.
Quality of the Roofing Materials
In addition to the age of the roof, you must also factor in the type and quality of the roofing materials that were used. That is because the expected lifespan of different roofing materials can vary widely, from 15 years or less to 80+ years. Here is a breakdown of average life expectancies for different roofing materials commonly used in the US:
Asphalt Shingles (15-30 years)
Clay Tiles (40-50 years)
Metal Roofs (50+ years)
Slate Shingles (80+ years)
Even within any individual category, there can be a significant difference. For instance, while basic three-tab asphalt shingles might be expected to last 15 years, premium architectural shingles could last twice as long.
Knowing what kind of roofing material is currently on the home you want to purchase, along with its current age, can give you a general idea of when you might expect to need a new roof installation.
Buyer's Assessment of the Roof
Potential buyers could conduct their own assessment of the roof, and this can be done without the need for climbing on the roof.
From the Ground
Walk the whole way around the outside of the home and look at the condition of the roof. Even without much knowledge of roofing, some of the more serious signs of roof issues are easy to spot:
Missing or broken shingles or tiles
Gutters full of debris or sagging gutters
Loose flashing around chimneys, vents, or skylights
Unusual stains on the roof surface
Algae growth (usually black streaking)
When inspecting the roof, be sure to pay close attention to the condition of the shingles or tiles. If any of them are cracked or missing, this is a telltale sign that the roof needs either repair or replacement.
In the Attic
In addition to assessing the roof's condition from the outside, take some time to check the attic. The attic can tell you a lot about the condition of the roof, since it will reflect any leaks or damage that occurs in the roof structure.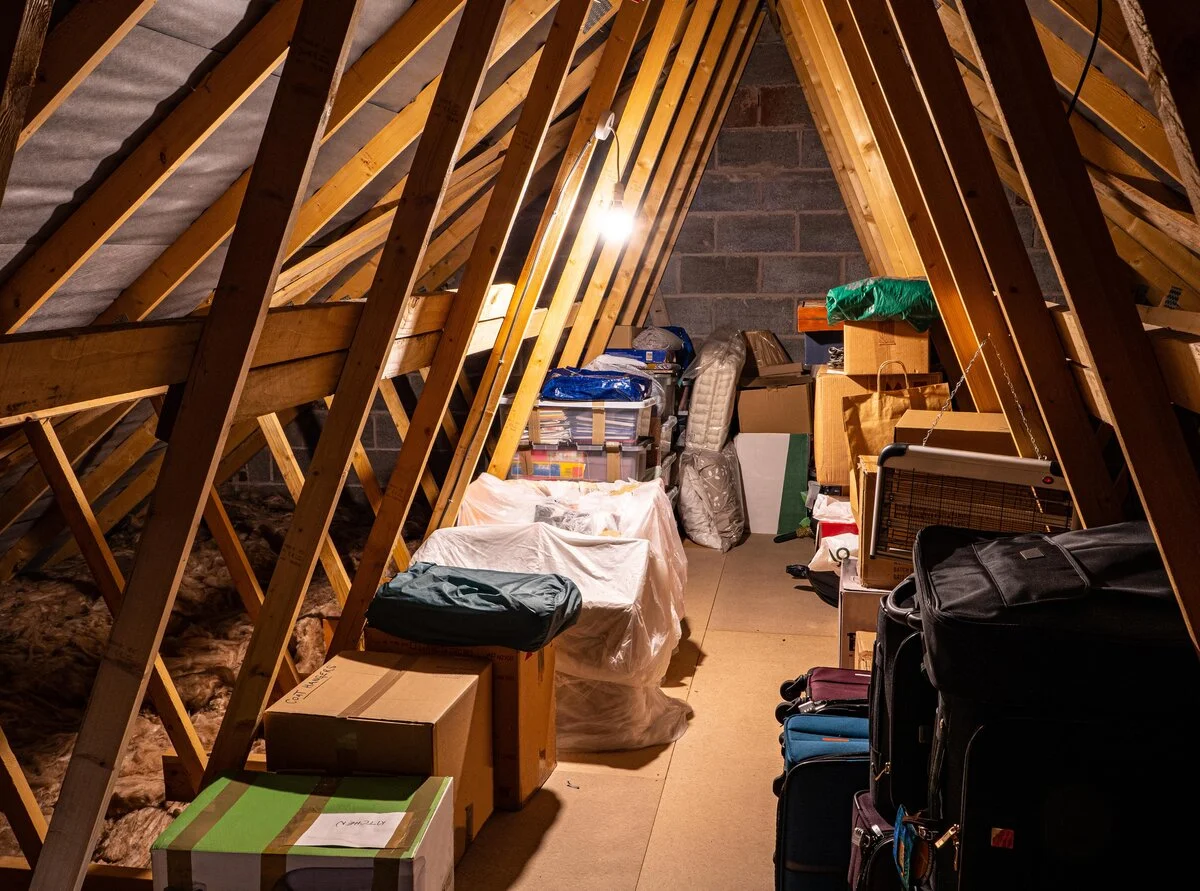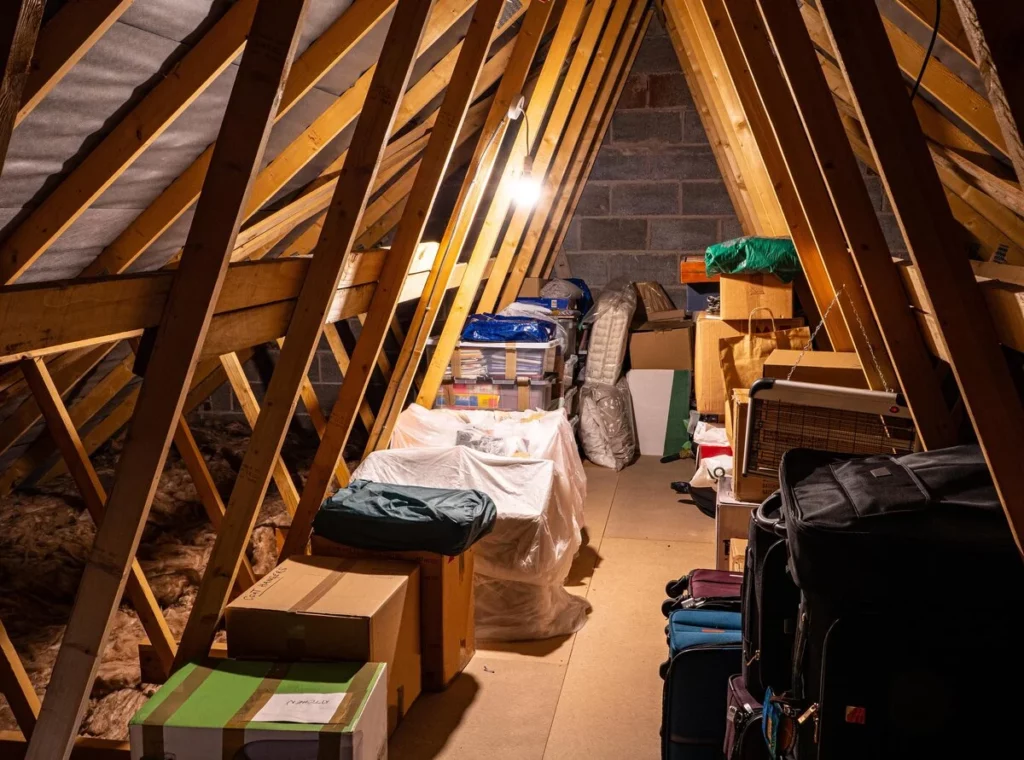 Here are a few things to look for in the attic:
If you can see daylight through the roof, even if it is just a small pinhole
Signs of water damage on rafter or trusses
Insulation that has been compacted from getting wet
Proper ventilation so that air can flow
Any issues with the roof should be noted and addressed as soon as possible in order to maintain structural integrity and prevent further damage or costly repairs down the line. Therefore, it is essential to carefully inspect every part of a roof before committing to a final decision about its current state and future needs.
Have a Professional Roof Inspection
While it can be tempting to overlook potential roof problems when buying a home, that would be unwise. Hiring a professional roof inspector before you make the purchase is highly recommended in order to assess the condition of the roof and identify any potential issues. Doing so will save you time and money in the long run, as raised issues can be addressed before they become costly repairs or replacements. A professional evaluation of the roof will also provide peace of mind and help you decide if this is truly the right home for you.
It is important to understand that a typical residential property inspector has some general knowledge about roofs, but they are not as well-trained or educated in roofing as are professional roofers.
Especially if you have any questions about the roof on the home you are considering, it is wise to get an inspection from a licensed roofing company in addition to a general home inspection. (Some roofing contractors offer free inspection, so there may be no – or little – additional cost to you.)
If the Home's Roof Has Issues
In some cases, a buyer's assessment and a professional roofing contractor's inspection may show that the roof is in good condition, with a reasonably long life left. Other times, though, problems may be present that impact the decision to move forward with the purchase of the home.
Here are a few things to consider.
New roofs are a major investment, so you should factor the cost into your decision-making. If the purchase price of the home does not reflect the roof issues, you may be able to negotiate a lower price or obtain other concessions from the seller.
However, one thing to be cautious about is if the current homeowner offers to do the replacement. Keep in mind that their interest in maximizing the proceeds from the sale of the property do not align with your interest in getting the best value for your investment in a new home.
Instead, you might ask for a reduction on the negotiated sales price or a "credit" toward the new roof at closing.
If the roof needs significant repairs or requires replacing, you should get estimates from a few local roofing contractors before signing a contract to purchase the home. Here are some suggestions for finding a roofing company:
Ask friends, family, and neighbors for referrals.
Get at least three estimates from reputable roofing companies who are licensed and insured.
Obtain references from past customers, and check online for reviews.
While you do not necessarily need to finalize the agreement for roofing services before closing on the new home, having a good idea of how much roof work will cost puts you in the best position to ensure that you are making a good investment in your home purchase.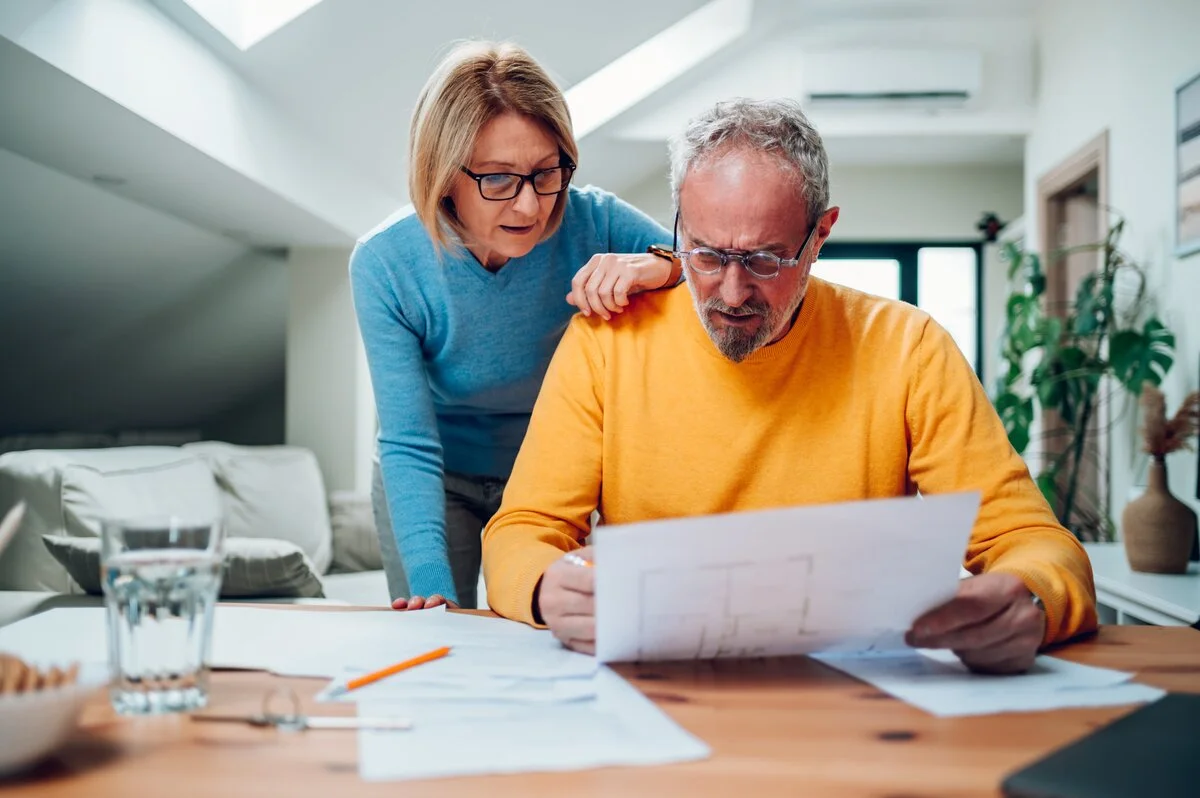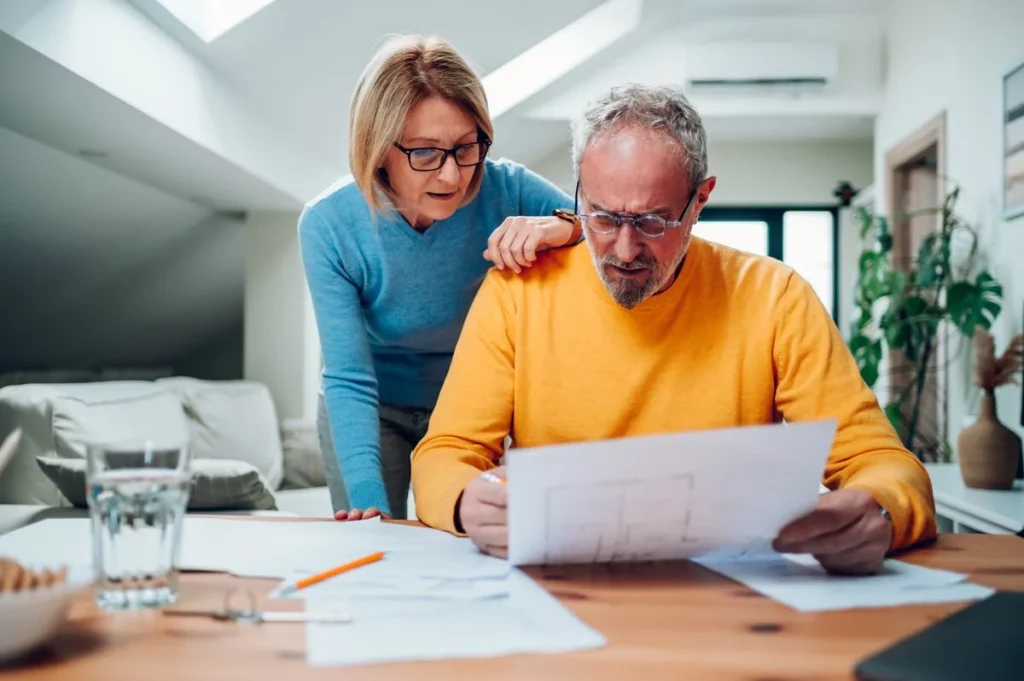 Homeowner's Insurance and Roofs
You should also keep in mind that the age, condition, and quality of your roof are an important factor in the cost of your homeowner's insurance.
A newer, high-quality roof will have a longer expected lifespan and will provide better protection from extreme weather events. This, in turn, will lower your premiums.
In contrast, an older and / or poorly maintained roof might increase your insurance costs due to its inability to provide adequate protection against inclement weather or other hazards.
If you are planning to have the roof replaced once you take possession of the home, talk with your homeowner's insurance company upfront about how that will impact your premiums and to learn about any special requirements they have when it comes to roofing.
Proper Roof Maintenance
Once you have completed the purchase of your new home, it is important that you take steps to maintain the roof – whether you replaced it with a new one or not!
A well-maintained roof that is regularly inspected and properly cared for will last longer and cost less to maintain over time. To ensure the longevity of your roof, here are a few guidelines:
It is important to clean gutters and downspouts frequently and inspect them for any damage or signs of wear and tear.
You should also trim back any trees near your house that could potentially cause problems with debris falling onto your roof.
Inspect the roof regularly from the ground, and, if necessary, by climbing up on a ladder. (Avoid walking on the roof if possible.)
Address any problems that arise, such as water stains on ceilings or walls or excessive granules in gutters, repaired as soon as possible.
Have regular inspections from a professional roofing company. They are trained to spot small potential problems before they become more serious and expensive to resolve.
By following these tips, you can rest assured knowing that you have taken all the necessary steps to make sure your roof is in top condition before committing to buying a home. Doing so will save you money on potential repair costs down the line and provide much needed peace of mind. Good luck and happy hunting!
Lakeland Roofing Company
Whether you need a roof inspection for a property you are considering or a new roof once you have purchased a home, contact Stronghold Roofing & Solar in and near Lakeland.
As the best roofing company in Florida, we can provide a full range of roofing services, from inspections to repairs and replacements for homeowners and business owners. We also offer any type of roof – asphalt shingles, clay tile, concrete tile, metal, and flat roofing.
Get in touch with us to learn more about our free estimates and roof financing.