When homeowners think of roofs, they often picture the standard black 3 tab shingles that are commonly seen throughout the US.
However, when it comes to roofing, there are a lot of choices available. But which type of roofing is right for your home? Here is a look at the different types of roof shingles available as well as some tips on choosing the right type for your home. At Roofing Depot of FL, we're completely dedicated to taking care of all your roofing needs.
Asphalt Shingles
Asphalt shingles are one of the most popular types of roofing materials. They are made from a fiberglass or paper mat that is coated with asphalt and then covered with ceramic granules. Asphalt shingles come in two main types: three-tab and architectural. Three-tab shingles are the most basic and economical type of asphalt shingle. Architectural shingles, also known as dimensional or laminated shingles, offer a more sophisticated look. They are also thicker and more durable than three-tab shingles.
GAF shingles, CertainTeed shingles, and Owens Corning shingles are good examples of quality roofing materials from well-regarded manufacturers.
There are many different options available for homeowners who want to use asphalt shingles on their roofs. Prices vary widely, with traditional three-tab shingles being one of the most affordable of all the options for roofing materials. However, dimensional or luxury shingles are often twice as expensive.
Of course, life expectancy varies widely as well, with an expected lifespan of 15-30 years for the most affordable options to 30+ years for some luxury shingles.
Pros and Cons of Asphalt Shingles
Asphalt shingles are durable and fireproof, and some newer varieties are ENERGY STAR rated for reducing energy consumption.

They come in a wide variety of colors, textures, and profiles.

Asphalt shingle roofs are prone to wind damage and cracking, but repairs are relatively easy and not especially costly compared to other materials.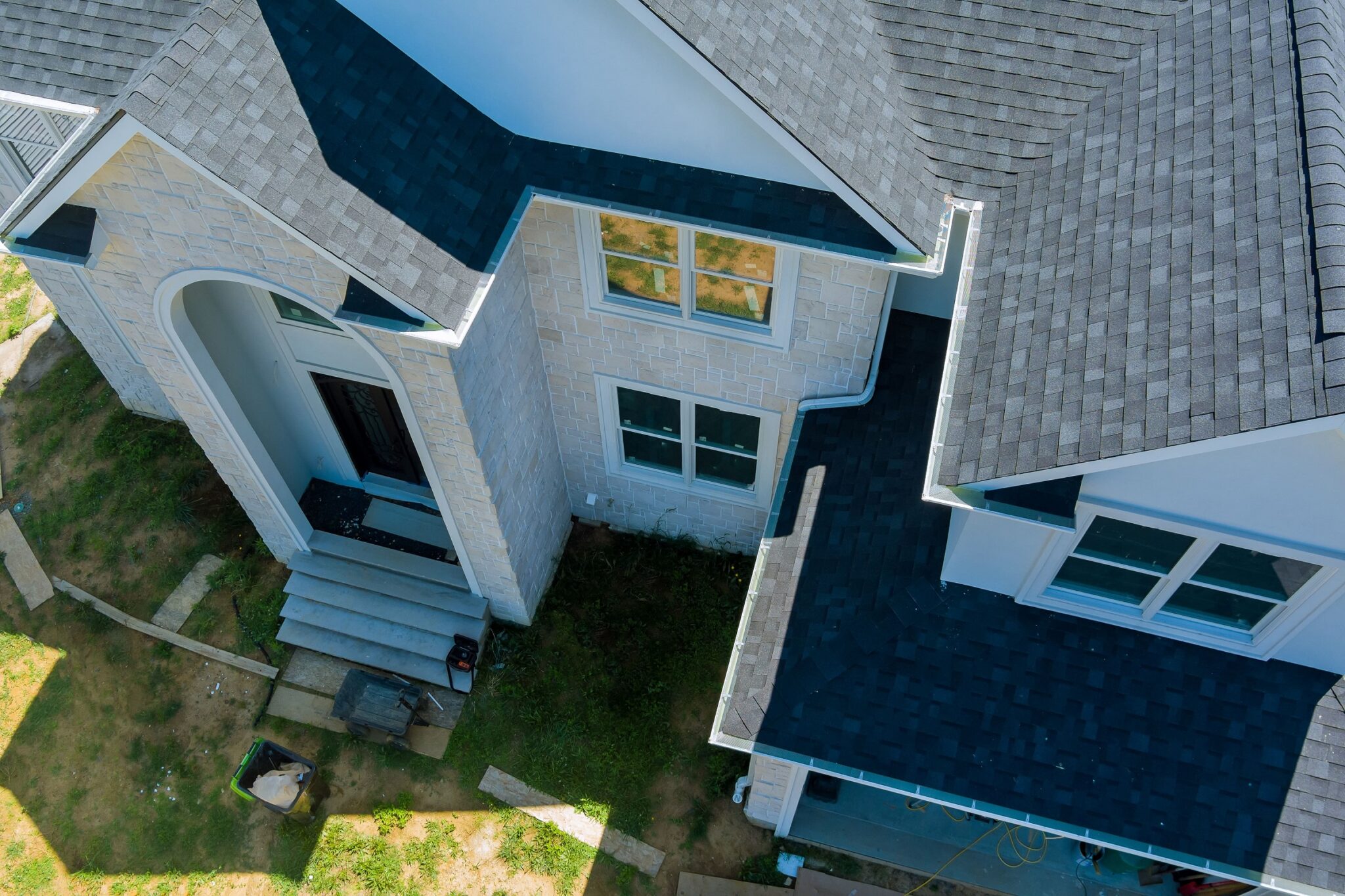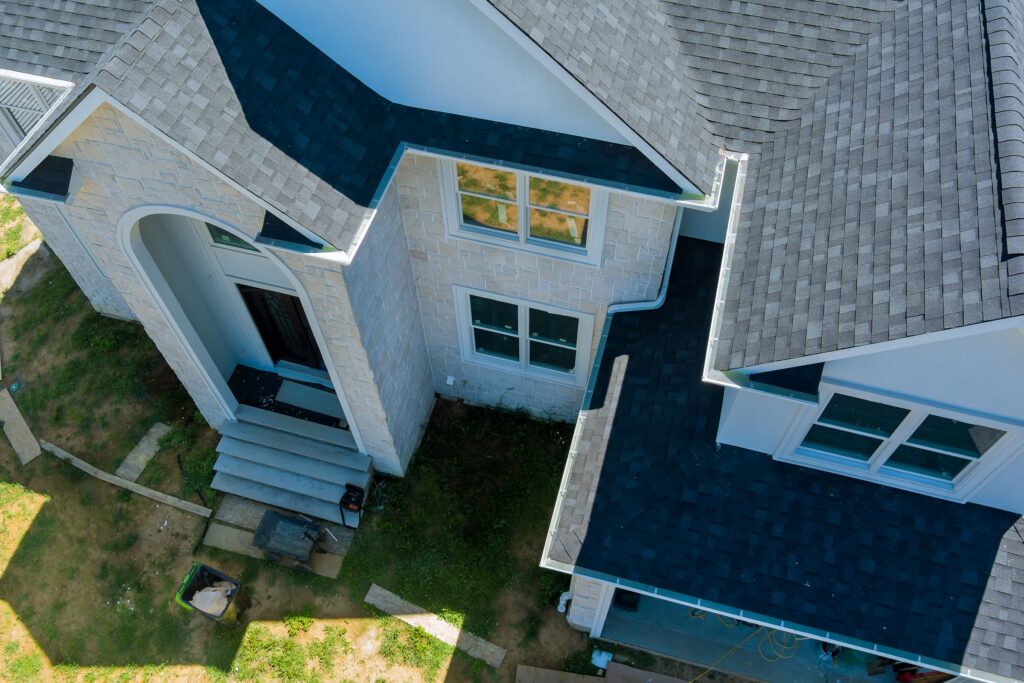 Wood Shingles
Wood shingles are another popular roofing material. They are made from split logs of cedar, redwood, or cypress.
Pros and Cons of Wood Shingles
The distinctive look of wood shingles is a unique design aesthetic that works well with certain types of traditional architecture.

Wood shingles are environmentally friendly and offer a natural look for your home.

Wood shingles are not as durable as other types of shingles, and they require more ongoing maintenance.
Slate Shingles
Slate shingles are made from natural stone, making them one of the most durable types of shingles available.
Pros and Cons of Slate Shingles
Slate is fire resistant, which makes it a good choice for homes in fire-prone areas.

Slate shingles are one of the most expensive options of all the roofing types.

Maintenance or repairs on roofs made from slate are more complicated and, thus, more costly.
Metal Shingles
Metal shingles are made from aluminum, steel, or copper.
Pros and Cons of Metal Shingles
Metal is durable. Contrary to popular concern, a properly installed should suffer only minimal denting damage in even hail storms.

Metal roofs are fire resistant.

From an aesthetic standpoint, metal roofs offer a unique look for your home.

Metal shingles are environmentally friendly, as they are often made of recycled materials and can be recycled at the end of their life.
Clay and Concrete Tiles
Clay and concrete tiles are another option for roofing. Clay tiles are made from natural clay that has been fired in a kiln. Concrete tiles are made from a mixture of Portland cement, sand, water, and color pigments.
Pros and Cons of Clay or Concrete Tiles
Both types of tile are durable and offer a classic look for your home.

Clay and concrete tiles are one of the more expensive roofing options.

The heavier weight of tiles can mean that additional support is needed for the roof structure.
Composite Shingles
Composite shingles are made from a variety of materials, including asphalt, wood, slate, and metal.
Pros and Cons of Composite Shingles
Composite shingles can provide the look of natural materials without the high price tag.

Composite shingles are environmentally friendly, as they can be made from recycled materials.
Solar Shingles
Solar shingles are one of the newest roofing technologies on the market. They are essentially solar panels that are made to look like shingles.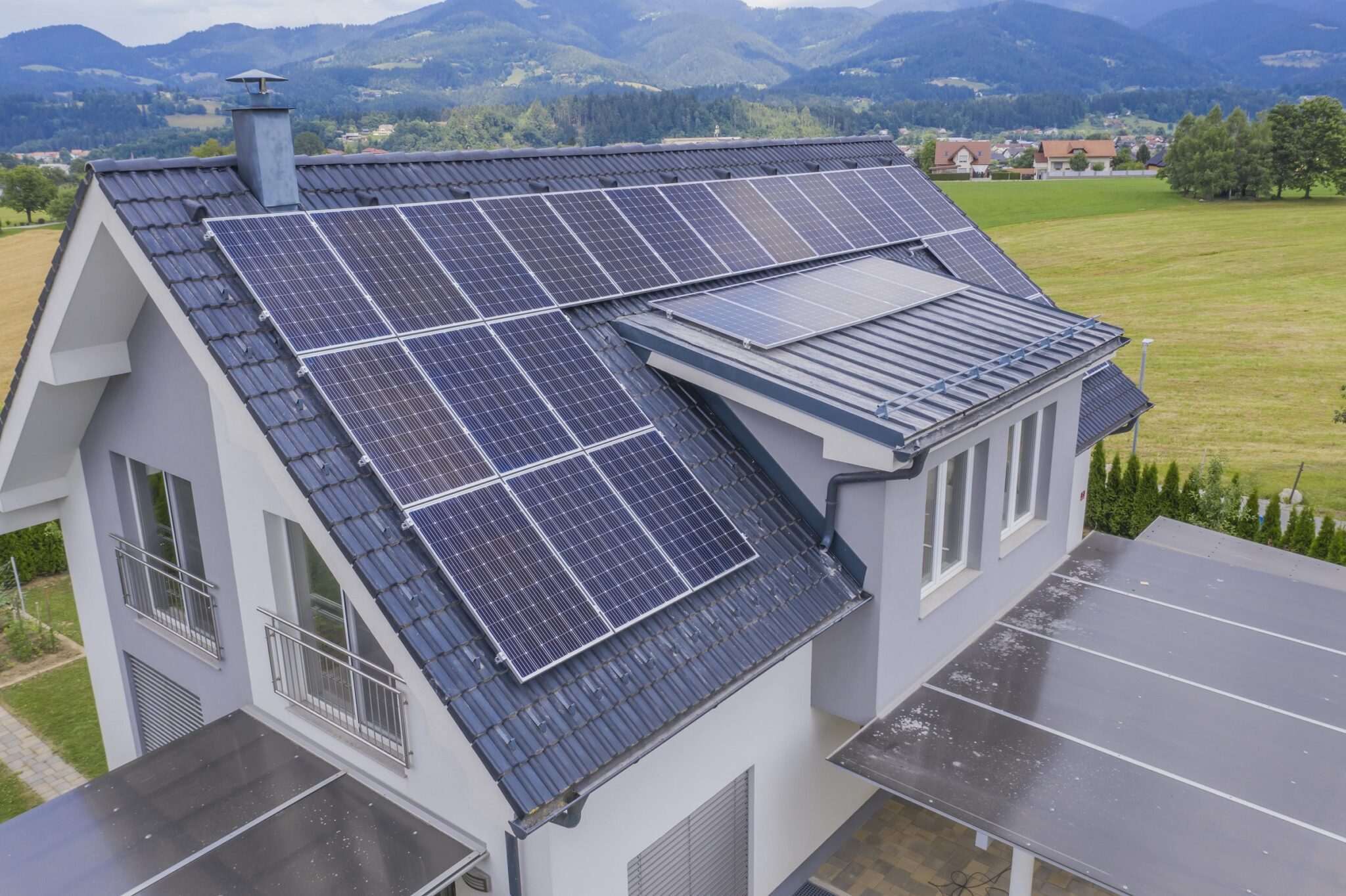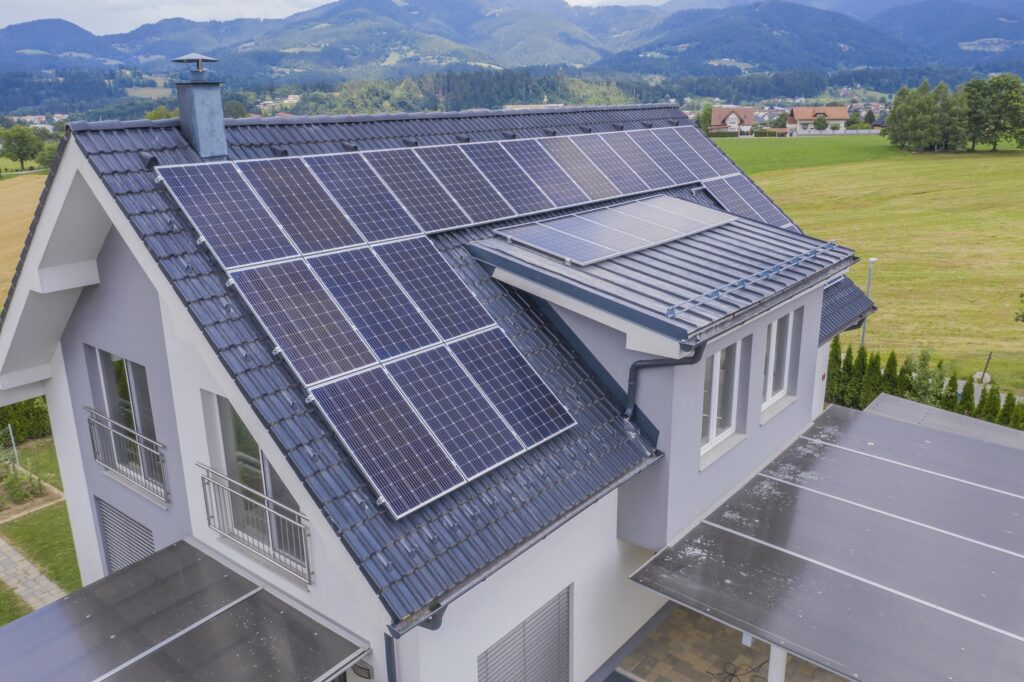 Pros and Cons of Solar Shingles
Solar shingles offer energy cost savings to homeowners.

Solar roofs are environmentally friendly because they allow homeowners to rely less on fossil fuels.

Solar shingles are fire-, wind-, and impact-resistant.

Installing solar shingles might require specially trained technicians.

The price of solar shingles is generally higher than other options for roof shingles.
Choosing the Right Type of Shingle
When choosing the right type of shingle for your home, there are a few things to keep in mind.
First, consider your budget. Traditional black, three-tab asphalt shingles are the most affordable option, while slate and clay tiles are typically the most expensive.
Second, consider the climate where your home is located. If you live in an area with severe weather conditions, you will want to choose a more durable option like slate or metal.
Finally, think about the style of your home. If you want a classic look, clay or concrete tiles might be the right choice. If you are going for a more modern look, composite shingles or metal might be the way to go.
Roofing Materials for Different Parts of the Country
The type of roofing material you choose should be based on the climate in your area.
Although they are used widely throughout the country, asphalt shingles are particularly well-suited for parts of the country that have snowy conditions in winter. However, they are less desirable in areas that are prone to hurricanes or heavy winds, because they can be damaged fairly easily. Metal roofs are a better option for homes in these areas.
Tile roofs are also a good choice in areas that are prone to wildfires because they are durable and fire-resistant.
In snowy climates, wood shingles and slate shingles can be a good choice because they offer good insulation.
Solar shingles are a good choice for homes in sunny climates, because they can yield significant energy cost savings.
Popular Colors of Roofing Materials
The color of your roof can have a big impact on the look of your home. Fortunately, manufacturers of roofing materials have continued to add options in terms of colors, so the choices are nearly unlimited.
Black, gray, and brown are the most popular colors for asphalt shingles, though they come in a wide range of color choices.

Wood shingles are available in several colors, including cedar, redwood, and cypress.

Slate shingles are available in a variety of colors, including black, gray, green, and purple.

Metal roofs are available in a variety of colors, including silver, bronze, and copper.

Solar shingles are black.
FAQs About Roof Shingles
What are the longest lasting roof shingles? There is a wide range of life expectancies even within categories of shingles. For instance, basic three-tab asphalt shingles last about 20 years, but high-end architectural asphalt shingles can be expected to last 30 years or longer. When choosing shingles, always consider the manufacturer's warranty.
What is the best class of shingles? While shingles come in various classes, the best choice for your home depends on factors such as the style of your roof and your geographic location. A professional roofing contractor can help explain your options and direct you to the best choices for you.
What are the best roof shingles for Florida? Compared with most of the rest of the country, Florida has unusual weather conditions, with high temperatures, humidity, frequent heavy rains, and occasional high winds. As a result, the best roof shingles for Florida are ones that are designed to withstand the conditions specific to the Sunshine State.
What is the best color for shingles in Florida? Because Florida gets a great deal of bright sun and experiences high temperatures on a regular basis, lighter colors are sometimes recommended for roof shingles. Black shingles absorb more heat, so lighter colors can provide some energy savings by reducing the amount of air conditioning required to keep the home cool.
Maintaining Your Roof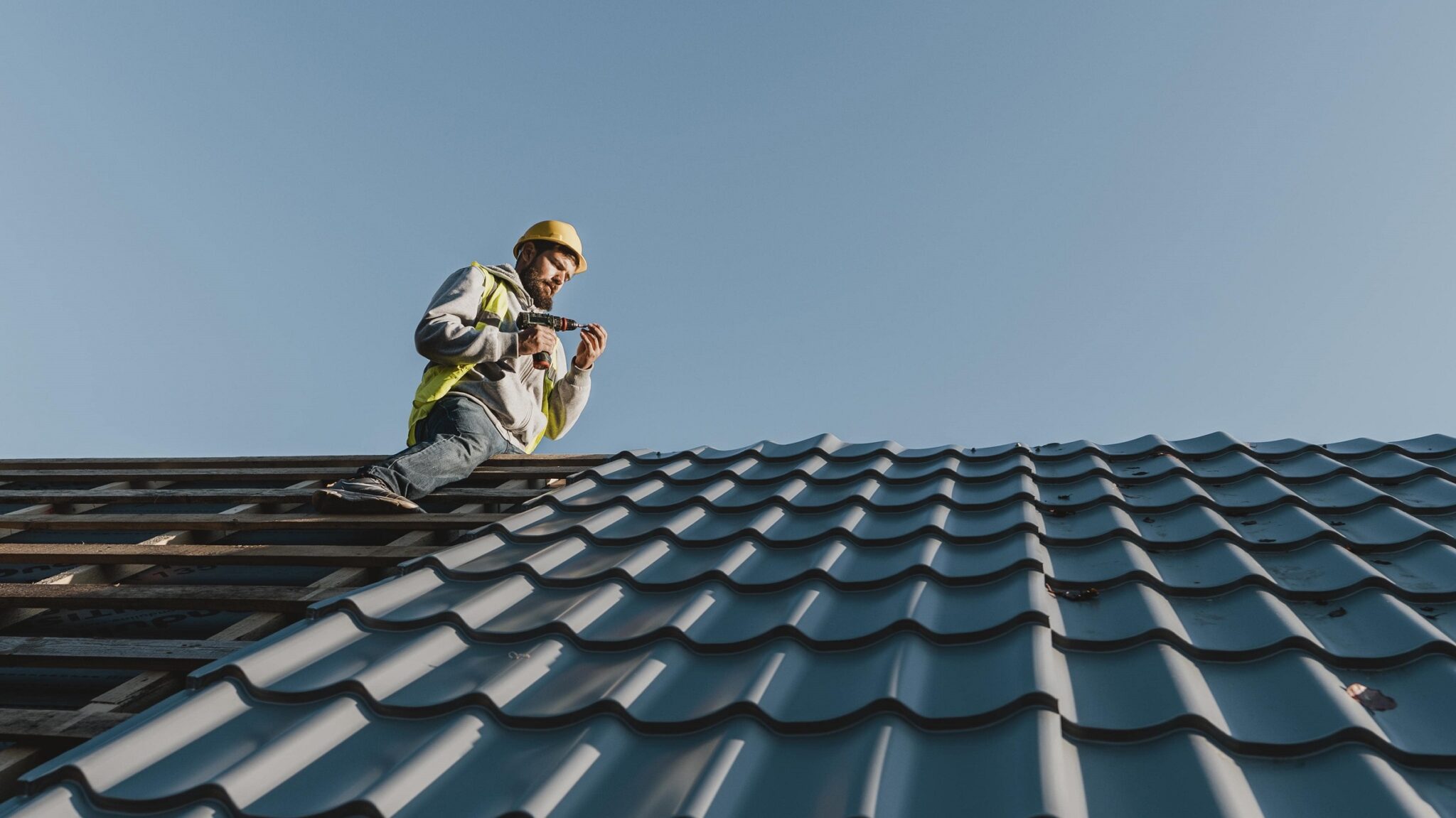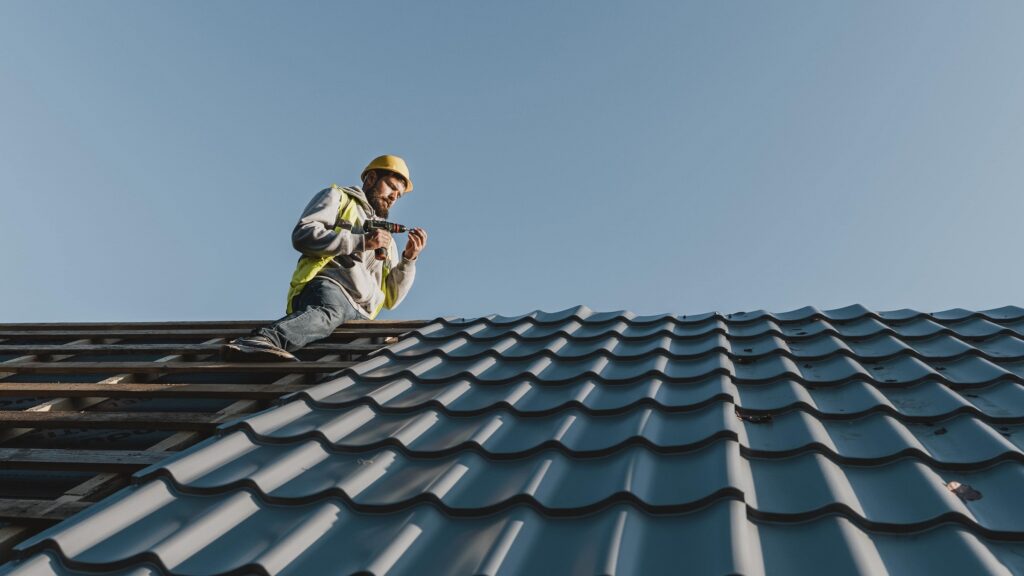 No matter which type of shingle you choose, make sure to have your roof inspected regularly by a professional. This will help to ensure that your roof stays in good condition and lasts for many years to come.
Ongoing maintenance is also important and will depend on the type of roofing material. However, no matter what material your roof is made of, there are a few important maintenance tasks that should always be done:
Remove debris from the roof as needed, particularly in valleys and areas around protrusions like skylights or chimneys.

If your home has gutters, be sure to keep them clear so that water flows off the roof and away from the home as intended. Clogged gutters can lead to water backing up onto the roof, causing damage.

Algae or moss growing on the roof should be cleaned because it can cause damage to the roofing materials.

Keep tree limbs near the house trimmed to avoid having large branches fall onto the roof.

In addition to regular inspections, you should inspect your home's roof after major weather events like hurricanes or hail storms. It can take some time for roof problems to become evident inside the home, but an inspection outside can help identify issues early and prevent interior damage.

Any damage, including small things like cracked or broken shingles, should be repaired and not ignored. Major roof problems often start off as small leaks, so addressing problems early can save money down the road.

Plan ahead for when your roof will need to be replaced. Roofing materials all have a finite life, so use the manufacturer's warranty as a guide for when you might expect to need a new roof.
Following these simple tips for maintaining your roof can help ensure that it serves its purpose for as long as possible.
The Best Roofing Services in Lakeland
Roofing Depot of FL serves the roofing needs of homeowners and business owners throughout central Florida. Our trained and professional roof installers have experience working with all types of roof shingles and other roofing materials.
Whether you need a roof inspection, new roof installation, maintenance or repairs, we are here to help. Our team is committed to providing our valued customers with the best in professionalism, workmanship, and warranties.
We strive to ensure that you understand all your options when you need roofing services so that you can make the choices that are best for your budget and your interests. We offer free inspections and roof financing.
Contact us today to schedule an appointment or to get your roofing questions answered.