Choosing a new roof is a major investment for homeowners throughout the country. In Sarasota, Lakeland, and Georgia, the decision of what kind of roof to choose carries extra significance, thanks to our high humidity, frequent rain or hail storms, and occasional tropical storms.
Today's roofing materials have evolved significantly, each offering unique benefits and weaknesses.
What To Consider When Choosing a New Roof
When choosing between the various roof options, it is important to consider a number of factors:
Type of Roof Structure
Your roof material options may be limited by the style of your home's roof. For instance, asphalt shingles would not be advisable for a roof that has a very low pitch. Similarly, metal roofs may need additional support on a roof with an exceptionally steep pitch. Tile roofing requires a completely different supporting structure than traditional asphalt shingles.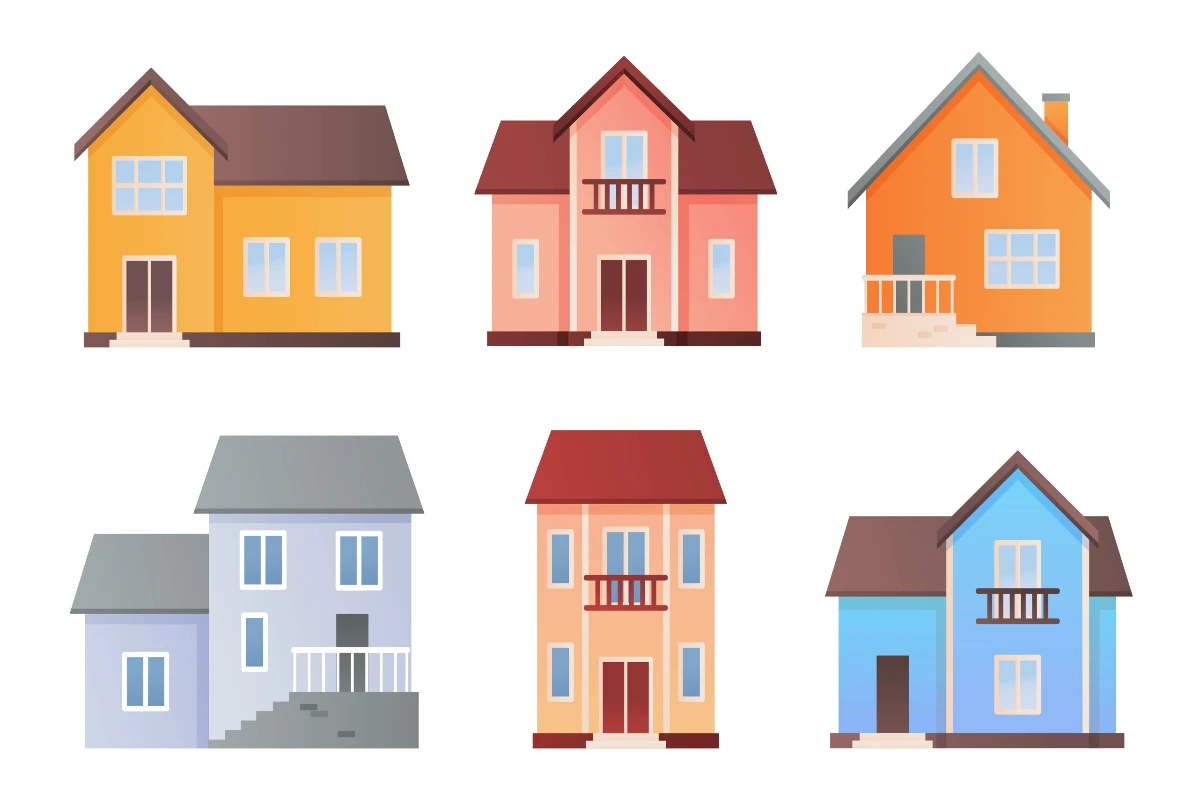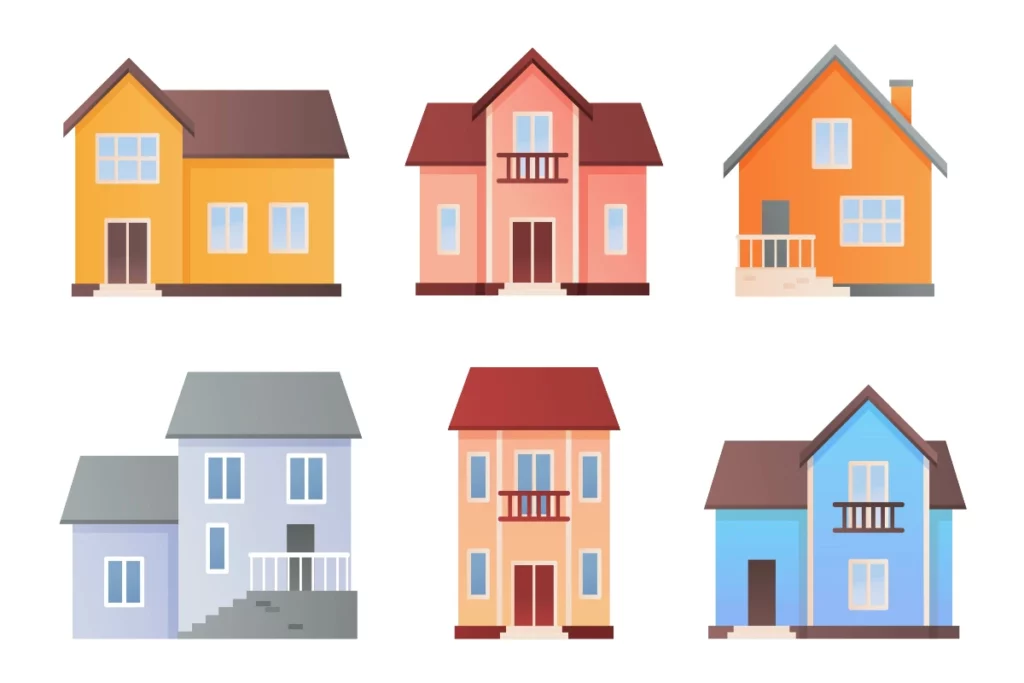 Expected Lifespan
Most roofing materials have an expected lifespan of between 15 and 50 years. Here is a breakdown of the average lifespan of the most common roofing materials used in the southeastern US:
If you need more information about roofing materials, you can read the article 'How to Decide on the Best Roofing Material.'
Cost
It's important to consider both the upfront cost of a new roof and the lifetime cost. While asphalt shingles are generally the most affordable option, they typically require more maintenance and may need to be replaced earlier than other materials due to exposure to severe weather conditions. Metal roofs tend to cost more upfront, but their longer lifespan often makes them a better value in the long run. Clay or concrete tile roofs have the highest up-front cost but offer a longer lifespan and are highly durable.
Solar shingle roofing is also a cost-effective option and can provide homeowners with long-term savings on their energy bills.
A good rule of thumb suggested by roofers is to divide the total cost of a new roof by the number of years it can be expected to last. That allows for more accurate, apples-to-apples comparisons.
Aesthetics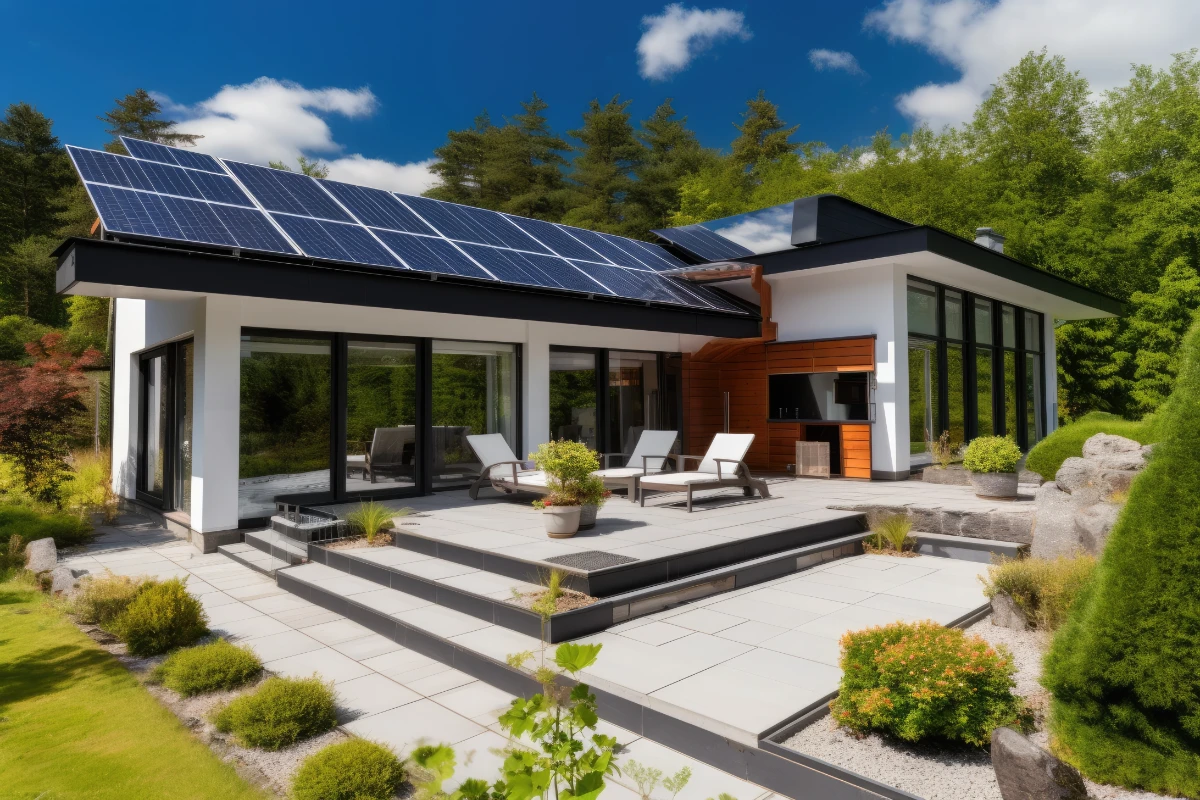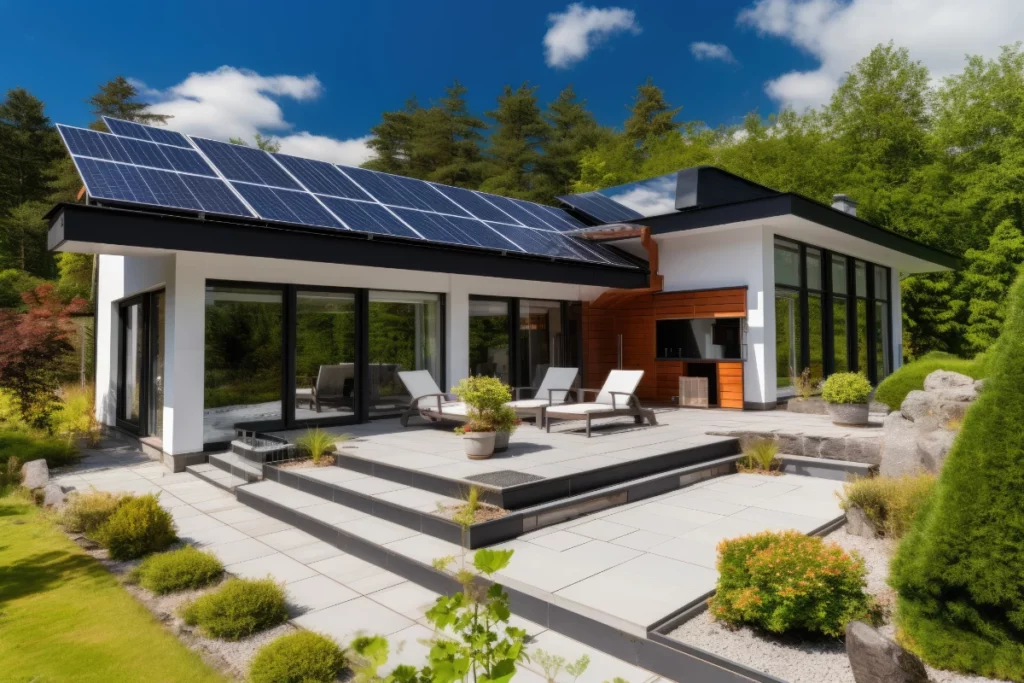 When choosing a new roof, many homeowners also consider the aesthetics. Many materials will offer different looks that can complement or detract from the overall look of a home. Asphalt shingles come in a variety of colors and textures, metal roofs have a sleek modern look, clay or concrete tile roofs give homes an old-world charm, and flat roofs are often used to give a home a more contemporary feel.
Solar shingle roofs also offer an attractive option with their subtle blue-green tint, and they can make any home look stylish and modern.
It's important to remember that the choice of roof will have an impact on the overall look of a home for years to come, so it pays to take the time to examine all of the options available.
Energy Efficiency
Different roofing materials offer varying levels of energy efficiency, which can have a significant impact on a home's energy costs. Metal roofs are particularly energy-efficient, as they reflect sunlight and reduce the amount of heat that is absorbed by your home. Clay or concrete tile roofs also offer superior insulation properties.
Solar shingle roofs are an increasingly popular choice for homeowners looking to save on energy costs. These roofs absorb sunlight and convert it into electricity, which can enhance a home's energy efficiency and reduce energy bills.
Environmental Impact
It's important to consider the environmental impact of different roofing materials when choosing a new roof, as some are more sustainable than others. Metal and solar roofs tend to have a lower environmental impact, as they require fewer resources and energy to manufacture. Asphalt shingle roofs are not necessarily bad for the environment, but they require large amounts of non-renewable resources, such as petroleum. Clay and concrete tile roofs are also relatively sustainable options, as they require fewer materials than asphalt shingle roofs.
The recyclability of roofing materials is another important consideration for environmentally conscious homeowners. Asphalt shingles, despite being the most commonly used, are less sustainable due to their petroleum-based composition, although recycling programs are available in some areas.
Metal roofs, on the other hand, are highly recyclable at the end of their long lifespans, often without losing quality or durability. Clay and concrete tiles are also recyclable, and their durability means they can often be repurposed.
Solar shingles, while offering an eco-friendly energy solution, present a more complex recycling process due to their integrated photovoltaic elements. However, advancements are being made in the recycling of solar panels, indicating a promising future for solar roof recyclability.
Climate Considerations
Living in Sarasota, Lakeland, or Georgia means dealing with humidity, frequent rain storms, and occasional tropical storms. That's why it's important to choose a roof that can handle the wet and windy conditions.
Warranties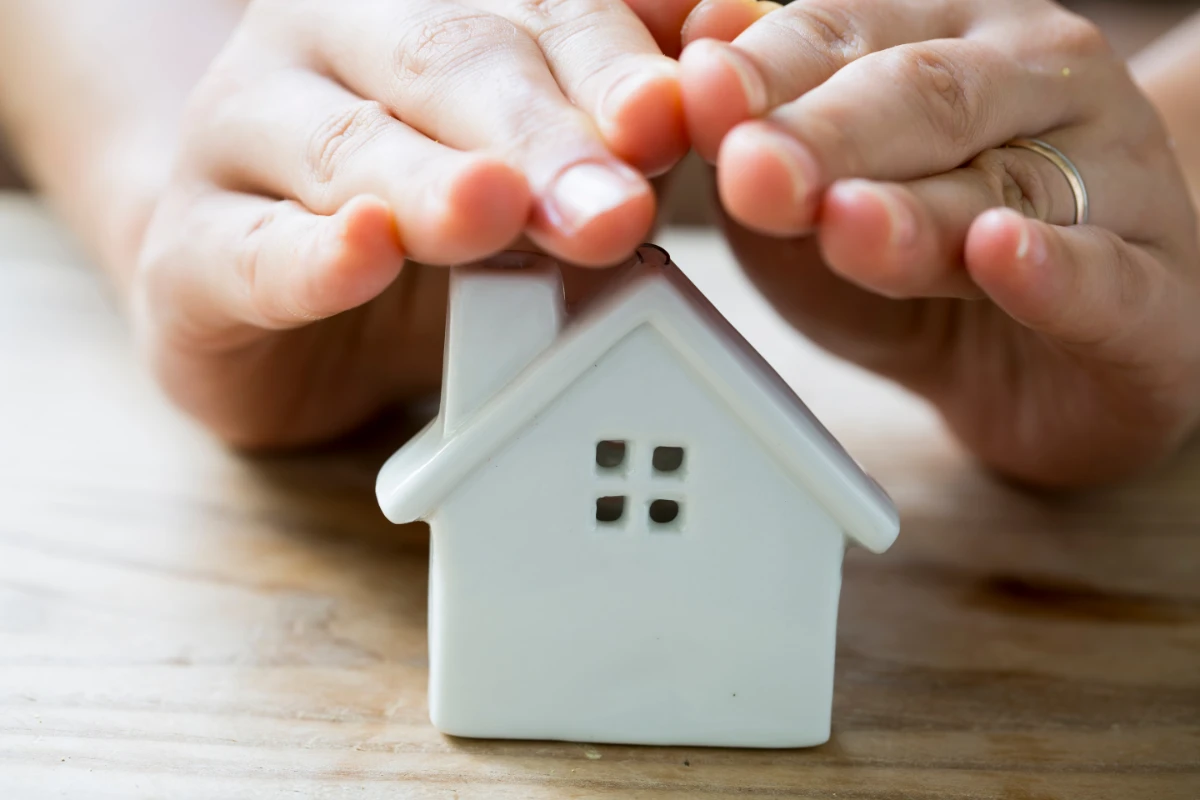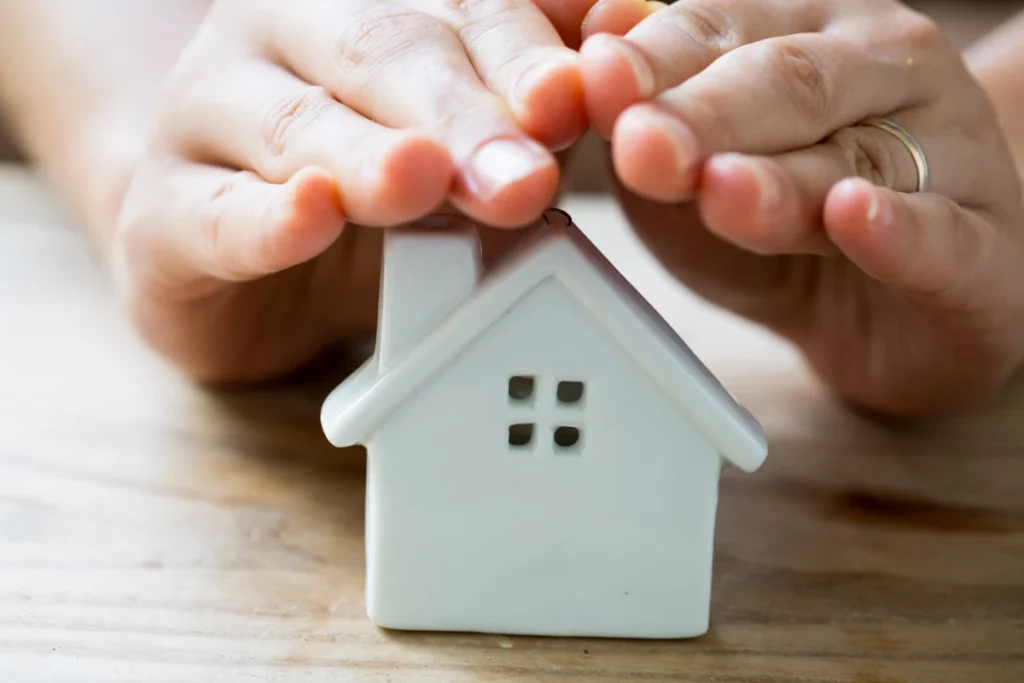 Most roofing materials come with warranties that cover defects in materials, and a roofing company may offer an additional warranty that covers workmanship. It's important to read through the warranty carefully, as some may be limited by time or require certain conditions to remain valid when choosing a new roof.
Asphalt shingle roofs tend to have shorter manufacturer warranties, usually around 20 years. Metal roofs are more likely to have a longer warranty, often lasting up to 50 years. Clay and concrete tile roofs are the most likely to offer a lifetime warranty, as these materials tend to last the longest with proper maintenance. Solar shingle roofing warranties can vary widely, but many manufacturers offer warranties of up to 30 years.
Ongoing Maintenance Requirements
Regardless of the material, all roofs require some level of maintenance to keep them in good condition and safe from leaks. It's important to check your roof regularly for any signs of wear or damage, such as missing shingles or loose flashing, when choosing a new roof.
Regular cleanings can also help extend the lifespan of a roof by removing debris and preventing moss growth. In general, asphalt shingle roofs require more maintenance than metal, clay or concrete tile roofs. Solar shingle roofing requires little to no maintenance, other than occasional cleaning.
For homeowners in the southeastern US, it's a good idea to schedule regular roof inspections annually and to have an inspection from a professional roofing contractor after any major weather events.
Stronghold Roofing & Solar
When you need roofing services, reach out to the best roofing company in Florida – Stronghold Roofing & Solar.
Our team of experienced roofers can work with any type of roofing materials, and we are happy to assist you in choosing the best roofing material for your home and your budget.
FAQ's – The Best Roofing for My Home
What are the main factors to consider when selecting a roofing material?
When selecting a roofing material for your home, there are several key factors to consider.
Budget
Lifespan
Energy Efficiency
Environmental Impact
Climate Considerations
Warranty
Maintenance Requirements
Aesthetic Preference
Is every roofing material suitable for every type of roof?
No, not every roofing material is suitable for every type of roof. Some materials are better suited to flat roofs, while others may be better for high-pitched or steep slopes. Additionally, some materials may not be suitable for your climate due to their sensitivity to extreme temperatures and weather conditions. It's important to research the best roofing material for your particular roof type and climate zone.
Do I need a professional to install my new roof?
Yes, it is highly recommended that you hire a professional roofer for your new roof installation. Professional roofers are knowledgeable about the different types of roofs, tools, and materials needed for successful installation. Additionally, many local building codes require that construction projects such as installing a new roof be completed by a certified professional.