One of the first things people often notice about a home is its roof. In fact, in some cases the roof can take up as much as 40% of the visual exterior of a home, dominating virtually all other elements. While not all homes have such prominent roofs, the vast majority of homes in the US do have roofs that are at least partially visible.
Because of this, the roof color choice is often fraught with anxiety for homeowners in need of a new roof installation or roof replacement. When a roof repair is needed, the obvious choice is to match the existing roofing material, but when a new roof is in order the options are almost limitless.
The good news is that a reputable roofing contractor can offer some assistance in deciding what color you want to use for your roof. The bad news is that the decision is ultimately up to you since the choice ultimately comes down to personal preference.
What Color Should I Choose For My Roof?
Selecting a color for your roof can feel daunting, especially considering that there are literally hundreds of options from which to choose. If you are not sure what color to choose for your roof, know that you are not alone. Most homeowners struggle with the choice, knowing that it is a long-term commitment.
As you work through what color you would like to use for your roof, here are a few things you should take into consideration.
The Roofing Material
The first thing to know is that, while the choices for roof color are vast, not all roofing materials are made in all colors. Thus, it is best to settle on which material you intend to use before beginning to look at your color options.
Consider this: Asphalt shingles come in many colors and variations within colors, but though the number of choices with these shingles is large, it is finite. Metal roofs, on the other hand, can come in practically any color the homeowner chooses if they opt for custom coating options.
Additionally, you should consider the textures and profiles of the roofing material you choose. Some architectural and designer shingles have dimension that impacts how a color will look. Some asphalt shingles have flecks of different colors in them. Similarly, other roofing materials come in profiles that may cause the end result to be different from what you see on a flat color sample.
Knowing which material you are using informs the choices you make about color.
Your Home's Architectural Style
The overall style of your home should be reflected in the color of your roof. Make sure that the color you choose complements the rest of your home's exterior. For example, if your home has a lot of architectural details, you will want to choose a roof color that does not detract from them. A light-colored roof will make the details of your home more visible, while a dark-colored roof will make them less so.
The Rest of The Exterior
The colors of your home's exterior walls should also be taken into account: You can either match the color of your roof to the other colors on your home's exterior, or you can choose a contrasting color. If you have a light-colored home, a dark-colored roof will make a dramatic statement. If you have a dark-colored home, a light-colored roof will add a touch of elegance.
The material from which the exterior walls are made should also be considered. The walls of a brick home have much more dimension than a home with stucco or siding, and this can factor into which colors will look good. A home with walls of natural stained wooden shakes might look odd with the wrong color roof.
Your Climate
Think about the climate in your area. Certain colors are better at reflecting heat, which can help keep your home cooler in the summer. If you live in an area with a lot of sun, you might want to consider choosing a light-colored roof that is better at reflecting heat. Dark-colored roofs absorb heat, which can make your home hotter in the summer.
Conversely, if you live in an area that receives a lot of snow during the winter months, you may want to choose a dark-colored roof. The darker color will absorb the heat from the sun and help melt the snow, preventing it from piling up on the roof.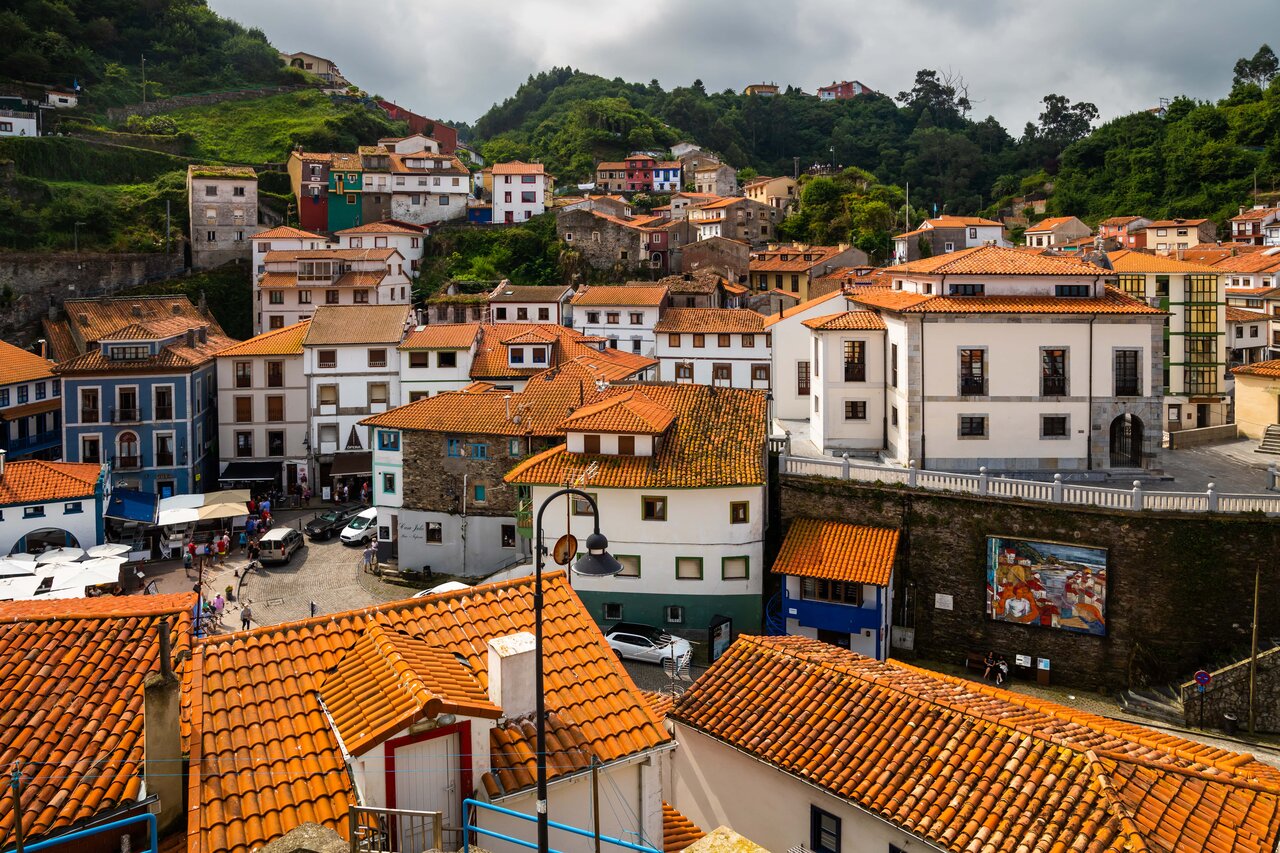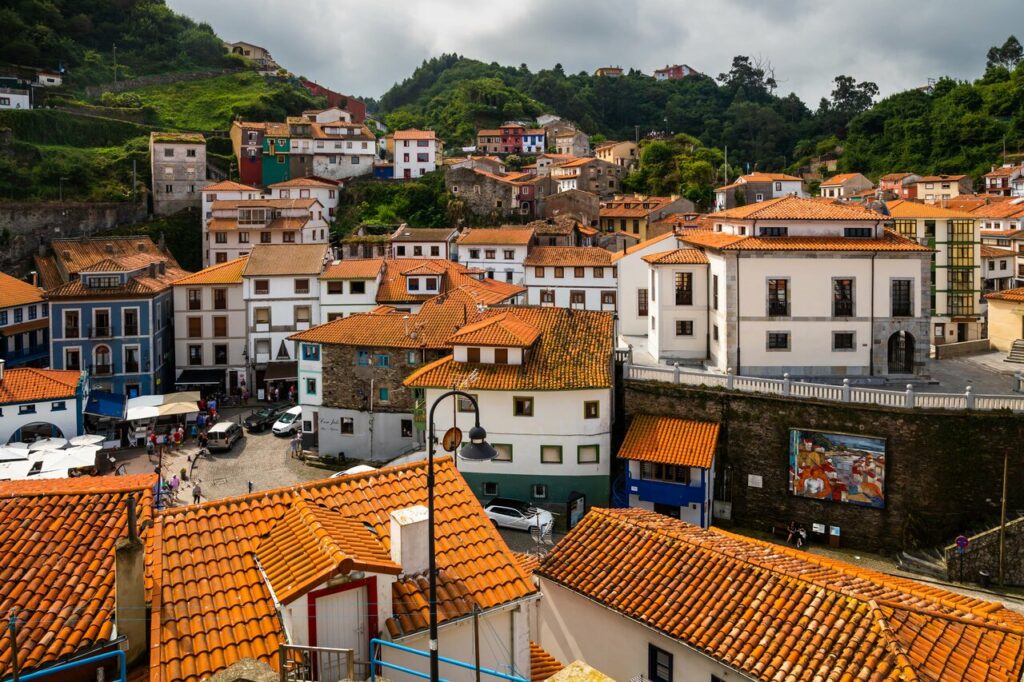 Your Geographic Location
Homes in different parts of the country tend to use similar colors for roofs. Homeowners in the southeastern part of the US often choose brighter, more tropical colors, while homes in the mountains tend toward earth tones that match the surrounding geography.
The Neighborhood
Look at the roofs of other homes in your neighborhood to see if they spark any ideas for you, but do not focus on just the roof. Also consider the style of the home and the other exterior elements and compare them to your own home.
Of course, you will also need to decide whether you want your home to blend in with the rest of the neighborhood or stand out by being unique.
Property Value
As with interior design decisions, beauty is in the eye of the beholder when it comes to roof color. You might really appreciate a roof that is unique, but if you are thinking of selling the home, it might be best to choose something that is more common that will appeal to more potential buyers.
Energy Efficiency and Environmental Friendliness
The color you choose for your home's roof can have a significant impact on your overall energy consumption. This can mean higher energy costs and a greater impact on the environment. Research options carefully and get professional advice from a roofing company so that you full understand how your chosen color might impact your power usage.
Homeowners' Association and Locality Rules
Homeowners associations often have restrictions about roofing material and roof color, as do other entities like historic preservation districts.
On a broader level, some municipalities and even states have requirements relating to energy efficiency that can limit a homeowner's choices about the color of their roof.
Your Personal Preferences
Consider your personal preference. Ultimately, you should choose a roof color that you like. If you are not sure what color you want, you can always ask for samples from local roofing companies. They can help you decide which color will look best on your home.
You can also use one of the free color visualizing tools that roofing manufacturers have on their websites. These allow you to either use a sample that is similar to your home, or you can even upload a photo of your house to see more clearly how any color would look on your roof.
For homeowners who still struggle with the decision of roof color, a consultation with a designer might be a worthwhile investment. Someone who has an objective viewpoint and experience with color theory can offer unbiased advice.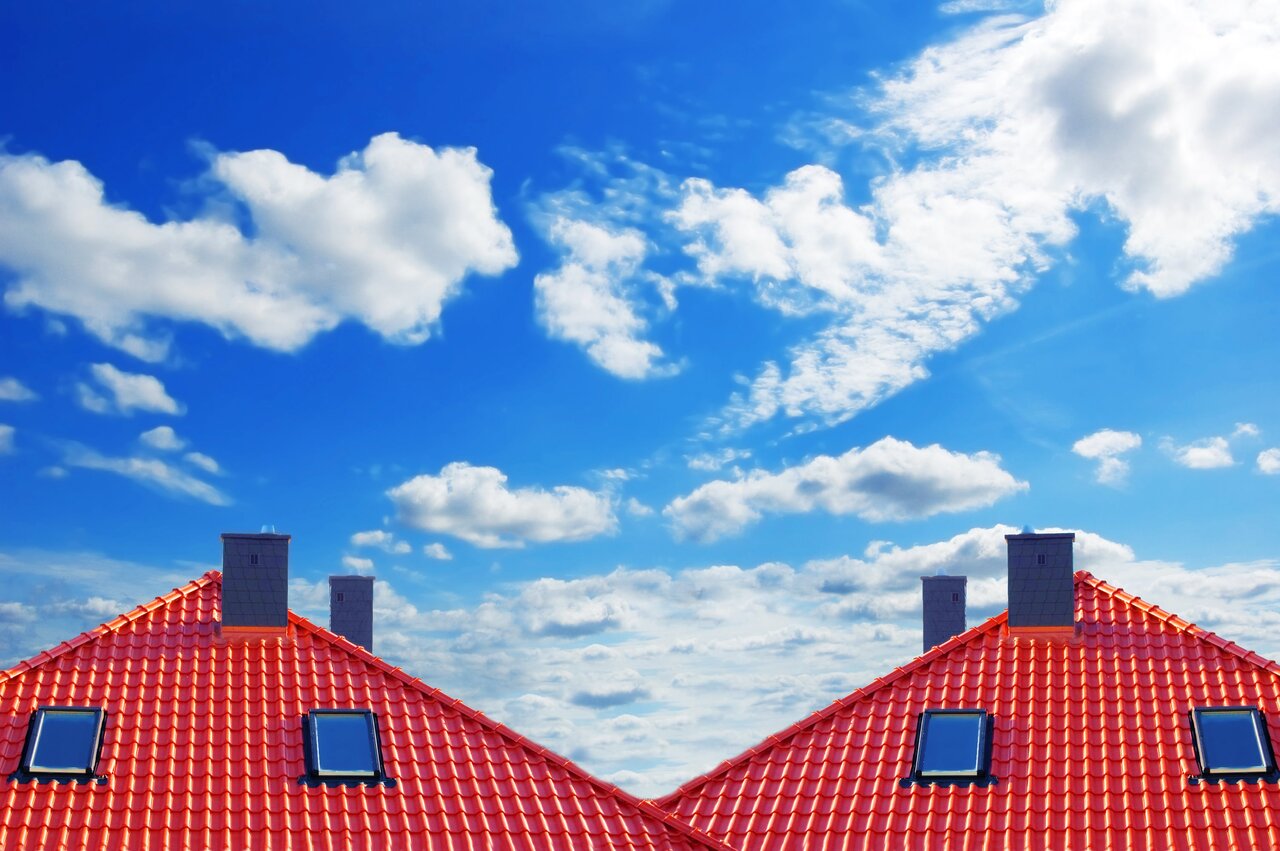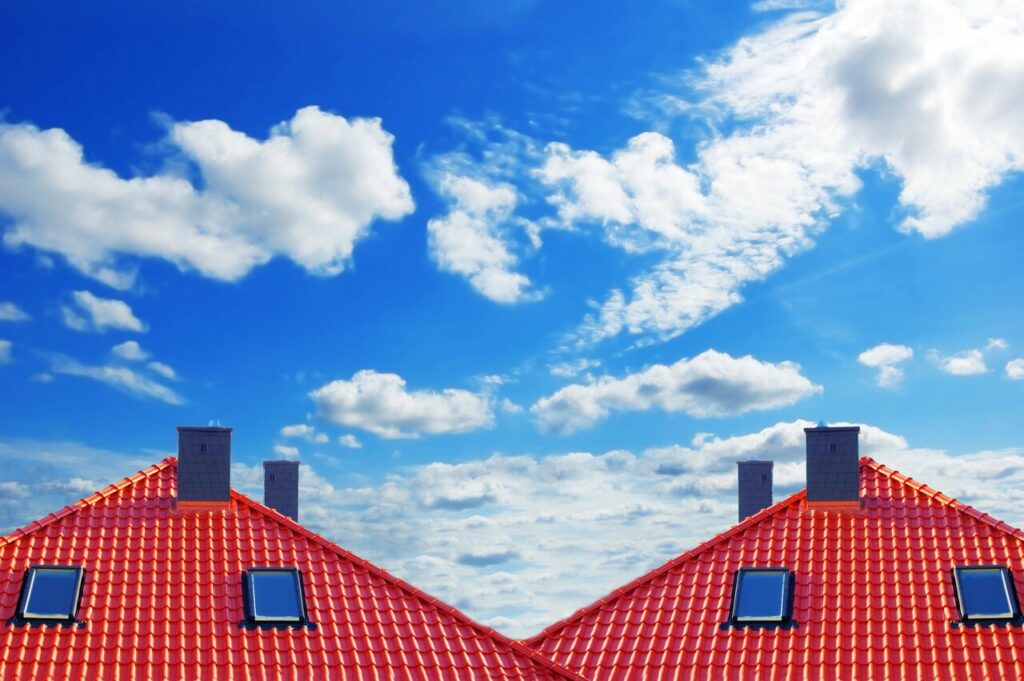 What Are the Most Popular Roof Colors?
The popularity of roof colors tends to fluctuate over time and varies by area of the country. In general, though, the most popular colors tend to be neutral – black, brown, gray, or tan.
For 2022, roofing manufacturer GAF noted that nature-inspired tones were trending, along with class black shingles thanks to the popularity of modern farmhouse design. Owens Corning named Bourbon the "shingle color of the year" for its mixture of blues and earthy warm caramel, leather, and chocolate.
Roof Color Can Add Value
Color is a personal preference, but many homeowners opt for neutral shades because they lack confidence in going with a bolder choice. Even homeowners who use strong colors on the interior of their home often seem to stick with roof colors that feel "safe."
Yet, color is inspirational and can add perceived value.
As reported in Roofing Magazine, research sponsored by Owens Corning found that 91% of consumers felt that a roof color that coordinated with the rest of the exterior increased a home's value. 
If a roof color that is not neutral appeals to you, it may a smart investment if you decide to sell the home at a later time.
Before Making a Final Choice of Roof Color
Reversing course on your decision about roof color is not an easy (or inexpensive) thing to do. Take as much time as you can making the choice.
While you should certainly talk with your roofing contractor about your color choice, keep in mind that most roofers are trained in how to build and maintain the functionality of your roof, not in color theory.
Also remember that an opinion is just an opinion. There is no single right or wrong choice when it comes to the color of your roof.
Once you have settled on an option, get a sample of the roof shingles or other roofing materials from the roofers. Get the largest sample possible, because what looks good in a small image may seem vastly different on a large expanse.
If possible, place the sample onto the roof and step back to see how it looks. If the roof is visible from the street, try to get a view from there, too.
Leave the sample outside so that you can see how the color looks at different times of the day. The impact of light on color cannot be overstated, so try to do this on a sunny day.
Once you are satisfied that your choice is final, notify the roofing company so they can order the materials needed to get started.
Planning Ahead For The Color Of Your Next Roof
All roofs have a limited life expectancy, and unexpected events can mean that even a relatively new roof needs to be replaced sooner than anticipated. To avoid having to make hasty decisions about the color of your new roof during a time of stress, start thinking about your options ahead of time.
Knowing in advance that you prefer a certain color will make the process much easier when it comes time to get a roof replacement.
Roofing Services in Central Florida
As the best roofing company in Florida, Roofing Depot of FL is here to help homeowners and commercial property owners make the best choices about roof color, materials, and more. We do roof repair, roof maintenance, roof installation, and new construction.
We are licensed, certified, and insured, and – most importantly – committed to ensuring that our customers always feel informed before making big decisions. As your local, experienced, customer-centric roofers, we are always standing by to help with repair or replacement services for your home or business. Call us today for a free, no-obligation estimate at 863-563-3254!
Roofing Depot of FL. We'll knock your shingles off!