Florida's climate and weather conditions can present special challenges for anything that is on the exterior of your home. High humidity, ocean spray, frequent heavy rains, tropical storms, and hurricanes mean that some materials are much better suited than others for the Sunshine State.
That includes roofing materials, which are perhaps the element of a home that is most subjected to the climate and weather.
Roofing Materials in Florida
When it comes to roof materials in Florida, metal roofing and shingle roofing are two of the most common options. Each type of roofing has its own pros and cons, so it is important to understand the differences between them before deciding on a roof for your home.
Metal Roofs in Florida Pros and Cons
Metal can be an excellent choice of roof material depending on where you live.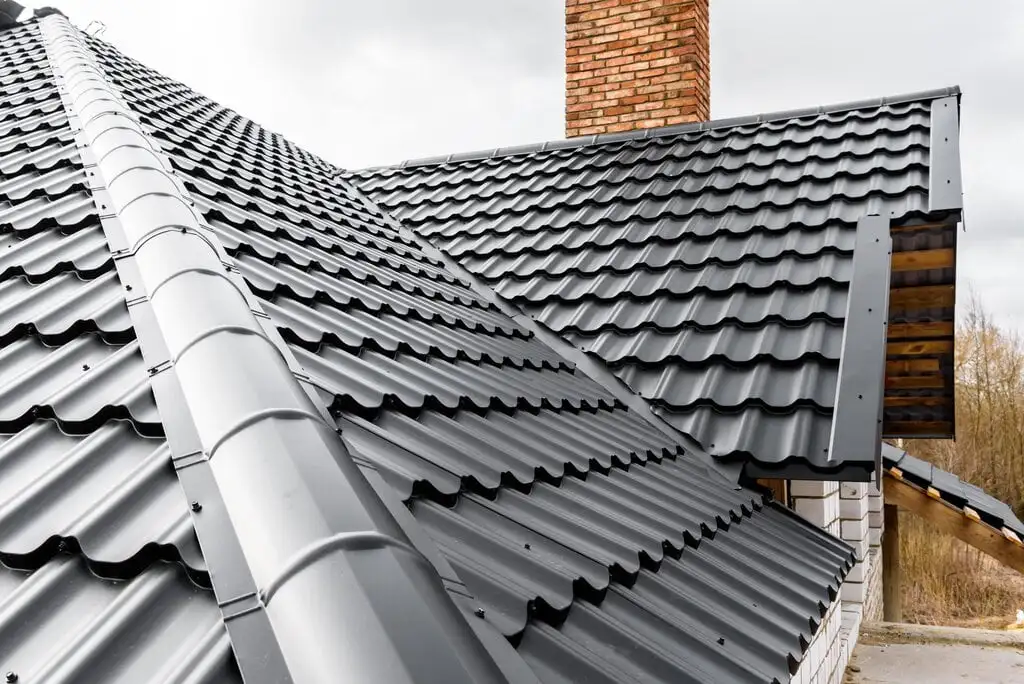 Pros
Durability – Metal roofs are extremely durable.
Long Life Expectancy – Metal roofs have a long expected lifespan, with some lasting even longer than 50 years, depending on factors such as the type of metal used, the quality of the installation, and the amount of maintenance the roof receives over time.
Wind Resistance – Metal roofs are wind resistant, able to withstand up to 140 mph winds and impact from hailstones up to 2 inches in diameter.
Fire Resistance – Metal roofs boast high fire resistance ratings, which can provide added peace of mind, as wildfires are a common threat in some parts of Florida.
Resistant to UV Rays – Unlike other roofing options that may degrade quickly with exposure to Florida's direct sunlight and high temperatures, metal roofs are resistant to the sun's rays.
Minimal Maintenance – Metal roofs require little maintenance throughout their lifespan.
Recyclable – Metal roofing materials are recyclable when it eventually comes time for a roof replacement.
Energy Efficiency – Metal roofs are energy efficient, which can be good for the environment and for the homeowners' wallet. Metal roofing is typically coated with a finish that allows it to reflect sunlight away from the roof surface. This means that the heat from the sun is not transferred to the interior of the home. Insulating a metal roof can further help to prevent heat loss in the winter and reduce the transfer of heat into the home during the summer months.
Cons
Cost – Metal roofing can be more expensive to install than other materials such as asphalt shingles or clay tiles. The cost can vary depending on the type and quality of metal roofing chosen, as well as the complexity of the installation.
Noise – Improperly installed or uninsulated metal roofing can be noisier than other roofing materials, especially during heavy rain or hailstorms. However, this can be mitigated with proper insulation and underlayment.
Expansion and Contraction – Over time, metal roofs can expand and contract due to changing temperatures and humidity levels. This can cause metal panels to shift, leading to the potential for leaks or damage.
Aesthetics – Some homeowners may not find the appearance of metal roofing as visually pleasing as other roofing options, especially in traditional or historic neighborhoods where certain architectural styles may be more common.
Dents – Depending on the type of metal used, metal roofs can be prone to denting or scratching. This can occur due to impacts such as hail, fallen branches, or other debris.
Shingle Roofs in Florida Pros and Cons
Shingle roofing is the most popular roofing option in most parts of Florida and throughout the United States.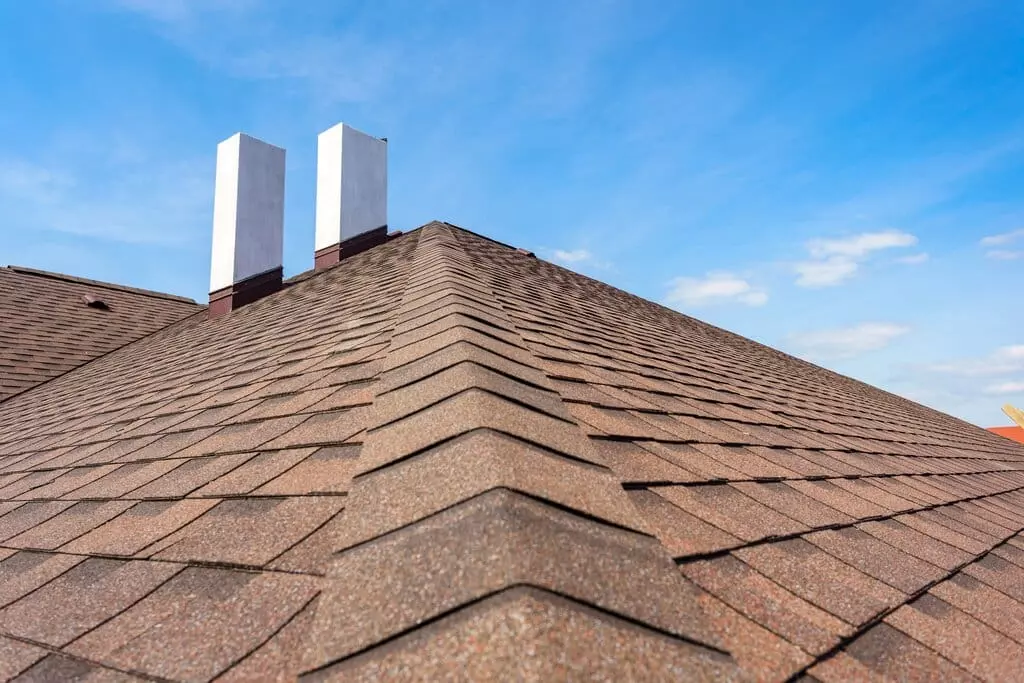 Pros
Cost – Asphalt shingle roofing is one of the most affordable roofing options available, especially when compared to more expensive options like metal, tile, or slate roofs.
Easy Installation – Asphalt shingles are easy to install and can be done quickly, which reduces labor costs. Most roofers have experience with asphalt shingles, so there are more options from which to choose when roof maintenance or repair is needed.
Variety of Styles – Asphalt shingles are available in a wide range of styles, colors, and textures, making it easy to find a style that complements the home's architecture and personal taste.
Suitable for Most Climates – Asphalt shingles can perform well in various climates. However, high levels of humidity can cause asphalt shingles to absorb moisture, which can lead to warping, cracking, and other types of deterioration. Shingles that are designed for high humidity or coastal environments are typically made of materials that are more resistant to moisture and humidity. For example, they may include enhanced adhesives and coatings that make them more resistant to moisture penetration.
Easy Repairs – Replacing individual damaged shingles can be done easily and at a low cost by virtually any roofing company.
Fire Resistance – Most asphalt shingle roofing materials are designed to be fire-resistant, which can provide added safety and security.
Cons
Vulnerability to Hail Damage – Shingles can be vulnerable to hail damage, particularly if they are made from thinner materials or are not properly installed.
Potential for Leaks – Poorly installed shingle roofs can be prone to leaking, due to gaps in the material or improper sealing of the edges.
High Maintenance – Shingle roofs require more regular maintenance and inspections than other roofing materials, due to their vulnerability to hail damage and potential for leakage.
Vulnerability to High Winds – Shingles can become loose or blown away with strong winds, making them less ideal for areas that experience frequent hurricanes or tropical storms.
Aesthetics – Certain types of shingles may not be as visually pleasing as other roofing options such as metal or clay tiles.
When it comes to choosing a roofing material for a Florida home, it is important to consider the pros and cons of both metal roofing and shingle roofing. Metal roof is energy efficient and can last longer than shingle roof, but may be more expensive to install. Shingle roofs are generally less expensive and easier to install but may require more regular maintenance due to their susceptibility to hail damage or high winds. Ultimately, which type of roof is best will depend on the individual needs and budget of the homeowner.
Stronghold Roofing & Solar In Florida
When you need a Lakeland roofer for full roof replacement, roof repair, or any other roofing services, contact the best roofing company in Florida – Stronghold Roofing & Solar.
We are committed to the satisfaction of all our residential and commercial clients by using the highest quality materials, the best workmanship, and a focus on ensuring that they can rest assured that the job has been done right.
Contact us today for a free roof estimate.