Your roof is one of the single most important components of your home, responsible for keeping the inside dry and you and your family safe. However, like every other part of your home, the roof will eventually need to be replaced.
Installing a new roof is an expensive and extensive project. For many homeowners, it is one of the single biggest investments they will make in the ongoing upkeep of their property, so it is critically important that roof work should always be done right the first time.
However, many homeowners do not know what to look for during and after a new roof installation. When having a roof replacement done, it is important to be able to recognize poor quality work, as bad roof installation can lead to costly repairs down the line.
What Does a Bad Roof Installation Look Like?
Below are some key signs of a poorly installed roof that you should watch out for.
Sagging Roof Lines
A roof installation should create a flat, even plane across your roof's surface. Sagging roof lines are usually the result of shoddy craftsmanship or poor-quality materials. Even if only a small part of the roof is sagging, it can lead to further damage down the line.
Leaking or Pooling Water
If you experience leaking or pooling water after a new roof installation – even during heavy rain storms – there is likely an issue with how the roof was installed. Even if water has not yet made its way into the attic or home, standing water can cause roofing materials to decay faster and can damage structural elements of the roof.
Gaps Around Vents, Flashing, and Chimney Caps
Flashing is the metal sheeting around vents, chimneys, skylights, and other roof protrusions that helps direct water away from the home. Poorly installed flashing is often the cause of roof leaks, so it should be inspected carefully after a new roof installation. If there are large gaps or pieces missing, the flashing was not properly installed. Badly installed roofs may be missing flashing altogether or have gaps around vents, chimney caps, and other components. These issues can cause leaks and compromise your roof's integrity.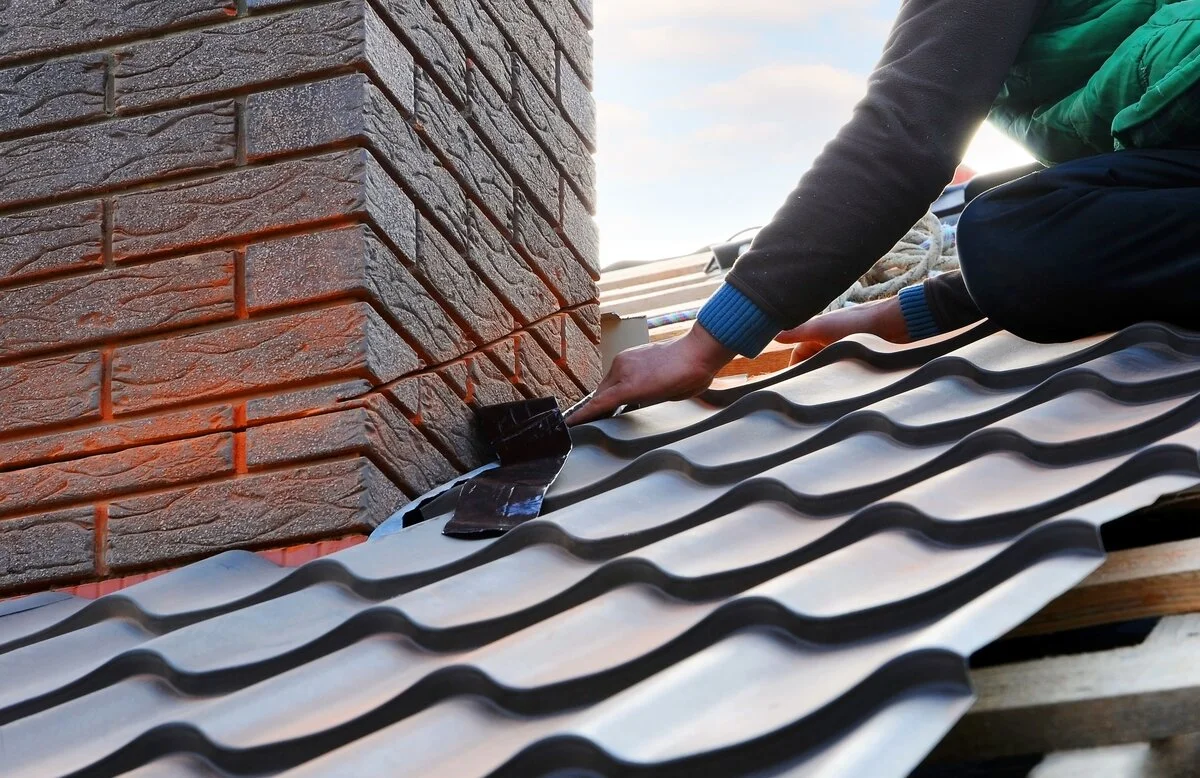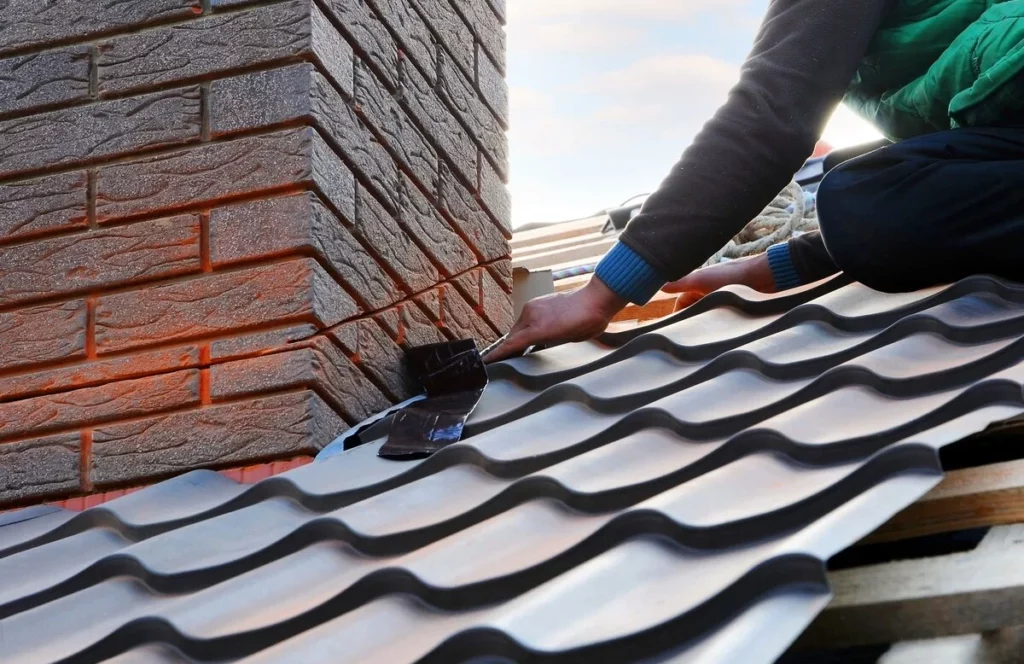 Ineffective Underlayment
Underlayment acts as a barrier between the roof deck and your new roofing material, providing additional protection against moisture penetration. Poorly installed underlayment may not provide adequate coverage or protection against water leakage, leading to major problems down the road.
Make sure that any roofing company you hire uses high-quality underlayment with proper overlap on each layer to ensure that there are no weak points in your structure's defenses against water intrusion.
Inadequate Ventilation
Proper ventilation is essential for keeping your home cool during hot summer months and preventing moisture buildup during cooler months. Poorly installed ventilation systems may not allow enough air circulation to effectively prevent heat build-up or humidity accumulation within the attic space of your home.
This can cause major issues with mold growth, energy efficiency, and structural damage over time due to extreme temperatures or moisture accumulation in the attic space.
Lack of Uniformity
Properly installed roofs should have uniform nail patterns, even spacing between the shingles, and consistent alignment across the entire surface. If there are any visible irregularities in the way your roof looks after installation, this could be a sign that it was not properly installed.
Missing Drip Edge
Drip edges provide a water-resistant barrier between the shingles and your home's eaves, directing any water away from the roof deck. Installing a drip edge is one of the most important steps in protecting your roof from moisture damage, yet it is often overlooked by inexperienced roofers.
Look for a drip edge along the eaves of your roof – if you do not see one installed, contact a professional roofing contractor to ensure that this essential element is part of your new installation.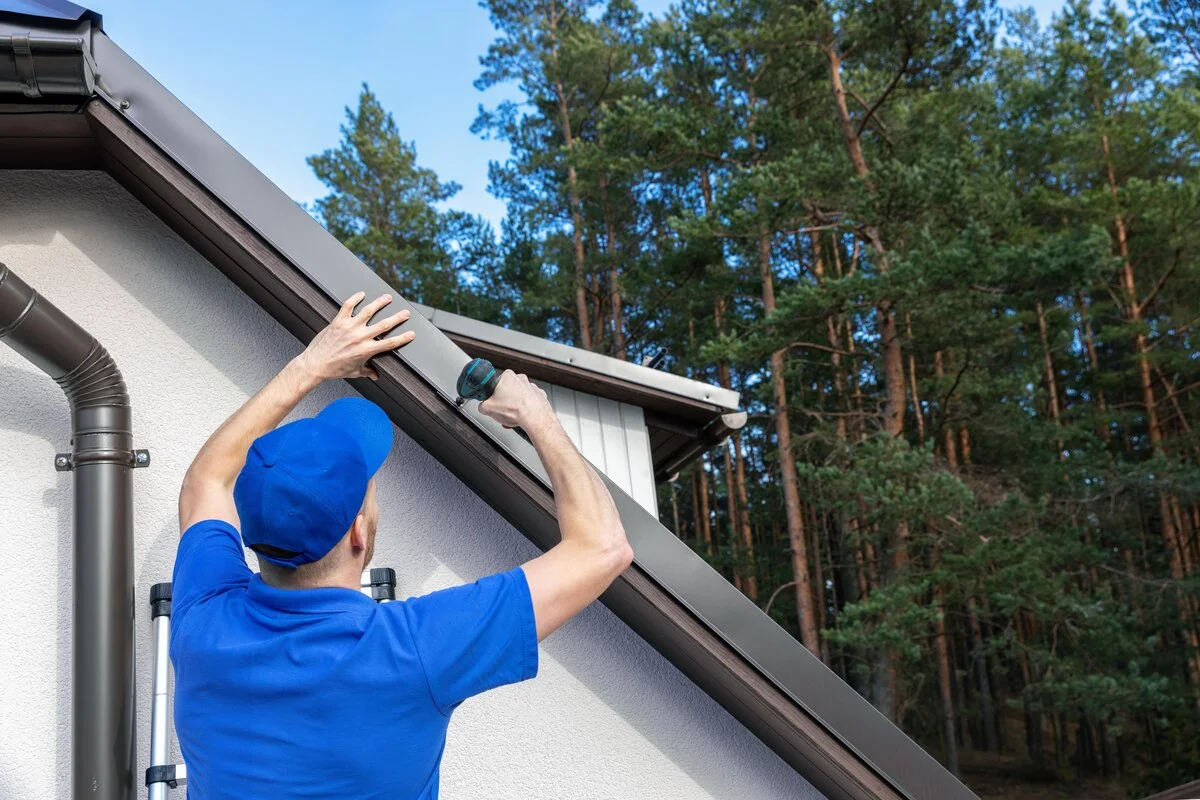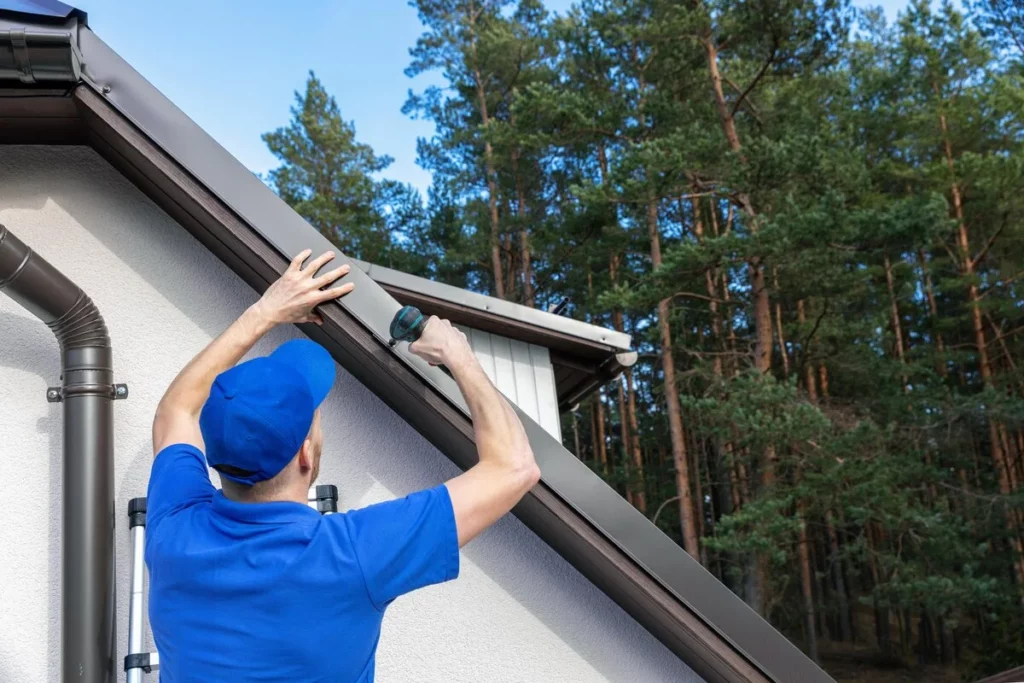 What To Do If Your New Roof Was Not Installed Correctly
Once you have a new roof, it is important that you have a roof inspection before making any final payments to the roofing contractor. Look for the signs outlined above and do not hesitate to point out issues or ask questions.
Of course, some of the signs that your roof was not installed properly may only become apparent after a rain or after some time has elapsed, which can be well after you have made the final payment. Many roofing contractors offer a workmanship warranty in addition to a materials warranty from the manufacturer of the roofing materials. Workmanship warranties vary widely in terms of what is covered and for how long, but they might cover issues with faulty installation. Always be sure to understand exactly what a workmanship warranty covers so that you know what recourse you have if you discover problems later.
If you discover that your new roof was not installed correctly, here is what you should do:
The first thing to do is contact the contractor responsible for the installation. Ask them to come out to your property to assess the situation. (Keep in mind that even the best professional roofer can sometimes make mistakes, so give them a chance to evaluate the situation and offer a resolution before doing anything else. Professional roofing contractors rely on their good reputation, so most will take reasonable steps to keep their customers happy.)
Make sure that you document any evidence that supports your claim and obtain their proof of insurance if available. Take photos of any damage and, if possible, any areas where improper installation is obvious (e.g., damaged flashing or missing drip edge).
If you are unable to reach an agreement with the contractor about fixing the issue, then you may need to file a complaint with your local building department. If the contractor is licensed, you may also be able to get assistance in resolving the problem with the appropriate licensing body.
If you have sustained damage due to the installation errors, contact your homeowners' insurance company to see if they will cover the cost of rectifying the problem. (They will most likely not cover the damage if your roof was not installed by a professional, licensed roofing contractor – which is another reason to always be cautious about who you hire to do work on your home!)
If necessary, you may need to hire another contractor to repair the roof damage.
What Types of Materials Should You Use When Installing a New Roof?
Although the expected lifespan for roofs can vary widely, from 15 years for some basic asphalt shingles to 50+ years for tile or slate roofs, eventually all roofs will need to be replaced.
When it comes time for a new roof installation, one of the biggest decisions homeowners face is which materials they should use. The type of material you select will determine the price, life span, and overall performance of your roof.
Shingles
Asphalt shingles have been used for decades on residential properties and are one of the most popular and cost-effective materials used for new roofs throughout the country. Asphalt shingles come in a variety of colors and styles, making them an attractive choice for many homeowners.
Metal Roofing
Another great option is metal roofing as it requires little maintenance, is highly durable, and can last up to 50 years. Metal roofing also has excellent energy efficiency properties which will help keep your home cool in the summer months while reducing your energy bill.
Clay or Concrete Tiles
Tile roofs are also a more expensive but aesthetically pleasing option that can last up to 60+ years with proper maintenance. Tile roofs come in various colors and textures, making them an attractive choice for homeowners looking to improve the curb appeal of their home.
Other Roofing Materials
There are several other options for roofing materials, including natural slate or flat roofing, though these are less common in the United States.
How to Find a Quality Roofing Contractor
Finding a quality roofing contractor that is experienced, licensed, and insured is essential in order to ensure your new roof is installed properly. Here are a few tips:
Take the time to research local contractors by reading reviews and speaking with past clients.
You should also make sure that any potential contractor has all of the necessary licenses and insurance required to work on your property.
Ask them for proof of their credentials and be sure to get several written estimates before committing to any particular contractor.
Once you have found a contractor that meets all the necessary criteria, it is important to discuss your expectations regarding timeline, budget and quality standards before signing a contract.
Additionally, make sure that any warranties offered by the contractor are in writing so that you have peace of mind knowing that you are covered in the event of an issue.
Overall, making sure your new roof is installed correctly will provide you with peace of mind knowing that it will protect your home from the elements for years to come. Be sure to inspect the job thoroughly after completion and look for signs of poor installation such as missing nails, uneven shingle placement, or inadequate flashing.
By following these steps, you can ensure that your new roof will be installed correctly and last for years to come.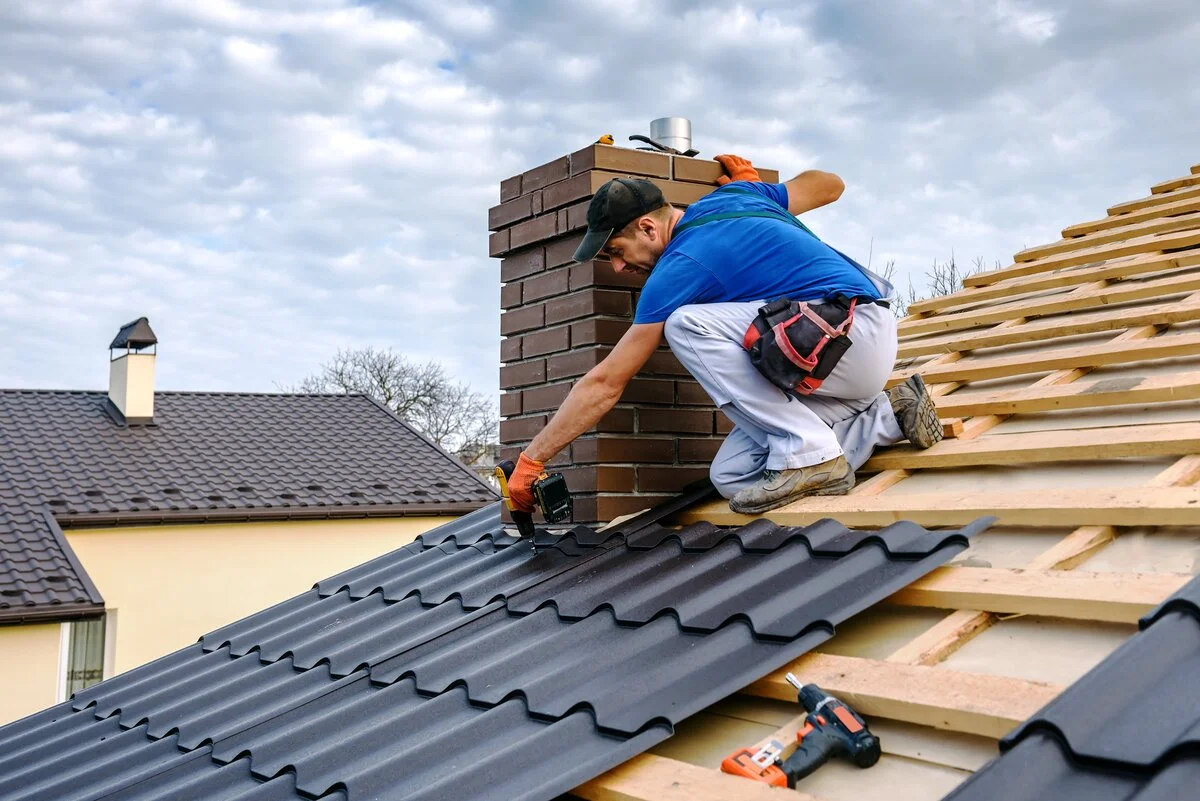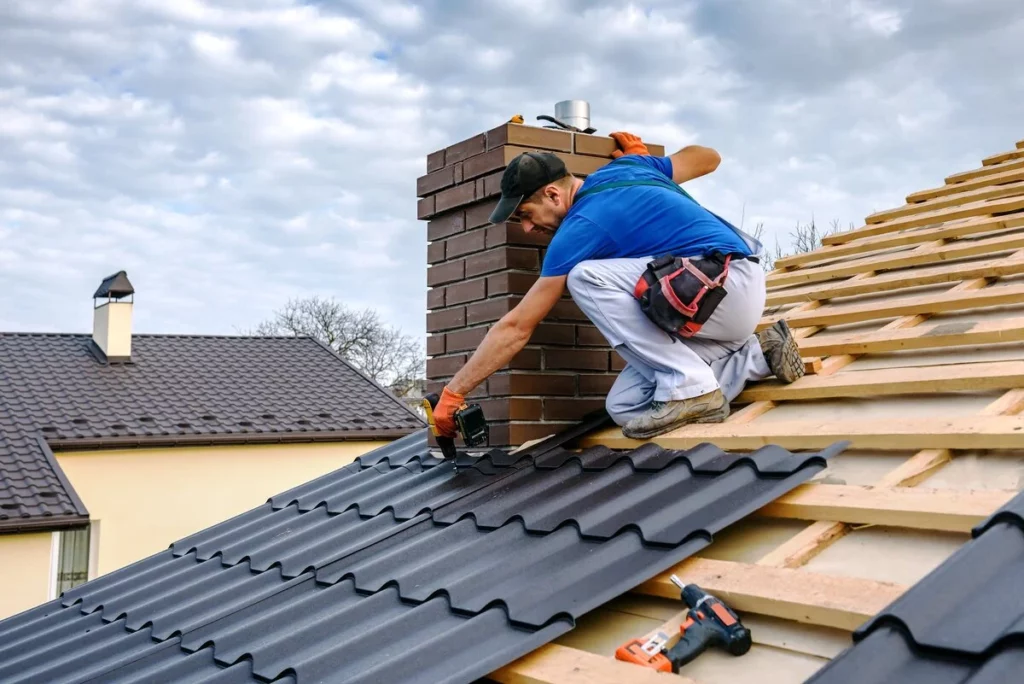 Proper Installation Is Vital To Your Roof's Longevity
Roofing materials typically come with a warranty from the manufacturer. These warranties are a "best guess" for how long you can expect the roof to last, though the reality depends on a variety of factors including weather conditions and proper maintenance.
However, one of the biggest factors in your roof's longevity is whether it was installed correctly in the first place. Improper installation can have a significant impact on the lifespan of your roof.
By taking the time to research contractors and understanding your expectations, you can ensure that your roof project will be a success. A quality roof installation is essential for protecting your home from damage and providing peace of mind. Do not take shortcuts when it comes to finding a qualified contractor – do your homework before making any decisions!
Stronghold Roofing & Solar In & Near Lakeland, FL
If you are in need of a new roof installation or any other roofing services, contact Stronghold Roofing & Solar. We are the best roofing company in Florida and specialize in installing high-quality asphalt shingles, metal roofs, and tile roofs. Our experienced team will provide expert advice on which material is best suited for your needs while ensuring excellent workmanship throughout the entire process.
Contact us today to get a free estimate In & Near Lakeland, FL!